Everyone dreams of marrying their own special person and living happily ever after together. But when it comes to the wedding, you will be shocked by how many things you need to arrange and organize just to get married to your beloved person. In fact, if you know what to do, planning the Nigerian wedding is not as difficult as it seems! Sit back, take a cup of coffee, and read how to plan a wedding in Nigeria.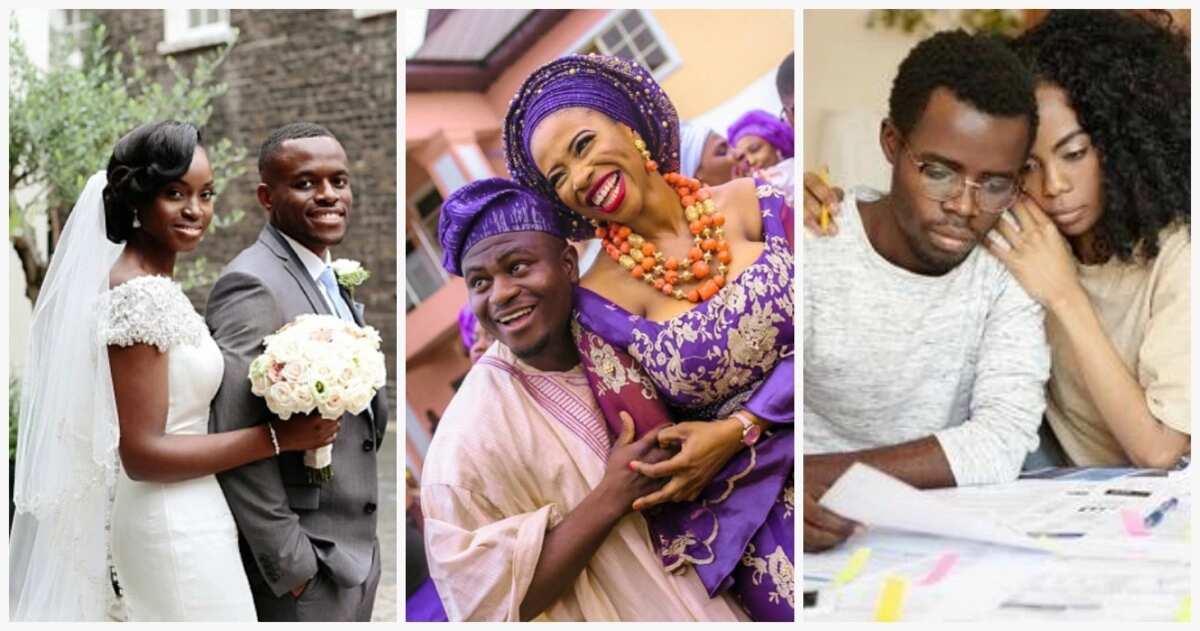 How to plan a perfect wedding in Nigeria: the complete guide for you
It is a very hectic process to plan an amazing Nigerian wedding, but it is not impossible. The thing you will have to start with is making up a complete wedding planning list, which will help you to accomplish all the tasks that are needed in time for a wedding.
In this article, you will learn how to plan a perfect wedding in Nigeria, without any issues or unfinished business that will haunt you on your wedding day. We will cover all the things that you will need to include on your list, and with our help, you are about to become the best wedding planner. After all, you deserve to have your special happy day with your beloved person.
If you ask how long does it take to plan a wedding in Nigeria, the answer will be – about a year. Usually, the couple getting married have an engagement period, which lasts twelve months. For every couple, it is different, but twelve months is an average time, so our recommendations will be based on this time period.
In Nigeria, many people plan two types of wedding: the traditional one and the white one. So, you will have to decide whether you want to throw celebrations for both wedding ceremonies, and if so, make preparations for them. Remember that this is a general guide, but weddings are different for everyone, and this means that you will definitely have to take your own interests and the interests of your closest people into consideration.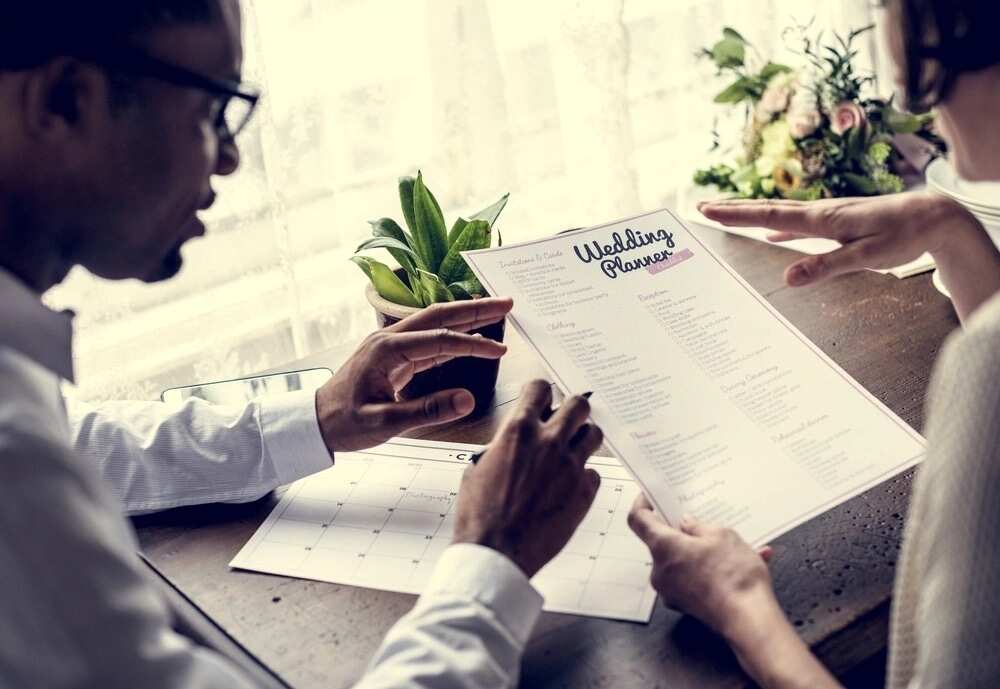 How to plan a wedding ceremony in Nigeria: Step-by-step instruction
Now, read our guide about planning a wedding ceremony and choosing the most appropriate plan that would be perfect for you.
Setting the wedding date
When you and your future husband/wife get engaged, you should start thinking of the appropriate date for the wedding ceremony. Everything that you are considering doing before the wedding day should be completed by this time, so choose the date that will be good for you both.
Deciding on the wedding budget
It is very important to know which budget you have in store for the ceremony. The amount of money you are ready to spend on the wedding indicates if it will be loud or modest. Still, there are a lot of things that you will need to purchase for the wedding, and the budget decisions have to be taken as soon as possible.
When you have made a solid decision on your budget, you should remember sticking to it. Always keep in mind that the wedding is just one day, and you absolutely do not have to spend all your money on it, because you will soon need savings for the comfortable life with your second half, which is much more important. Also, try to avoid borrowing money, because this will be another unnecessary headache.
READ ALSO: Best pre-wedding romantic photo shoot ideas 2017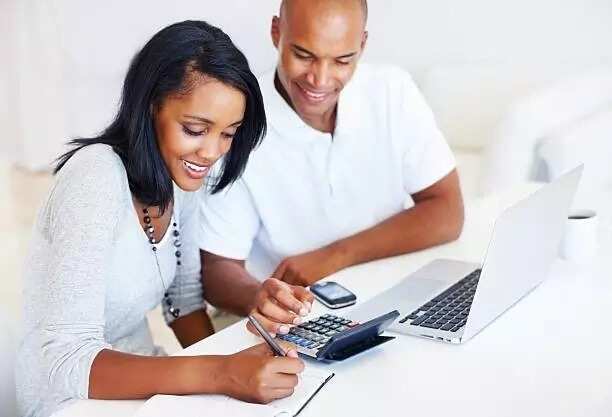 An excellent way to prioritize your wedding expenses would be making a list, where you set your priorities from the biggest to the smallest, and determine which things really matter to you and which do not. For instance, if you have always dreamed of having a beautiful designer dress, but you are not so concerned about which music will play at your wedding, you can invest more money in the dress, but cut down on the live music aspect. And vice versa, you can use a borrowed dress, but invite the live music band, if you are a huge music enthusiast. Or, if you want a great photographer, but the venue does not matter so much, you should find a professional who will capture your event from A to Z. However, if you are planning on having a lot of guests, cutting down on the catering services is not the option.
Deciding which type of wedding you would like to have
Is it going to be a large celebration or a small private one? Do you want to conduct a traditional Nigerian ceremony, a gorgeous white wedding, or maybe both? Either way, you need to know that the wedding happens only once in your life, so you should definitely organize it in the best way possible.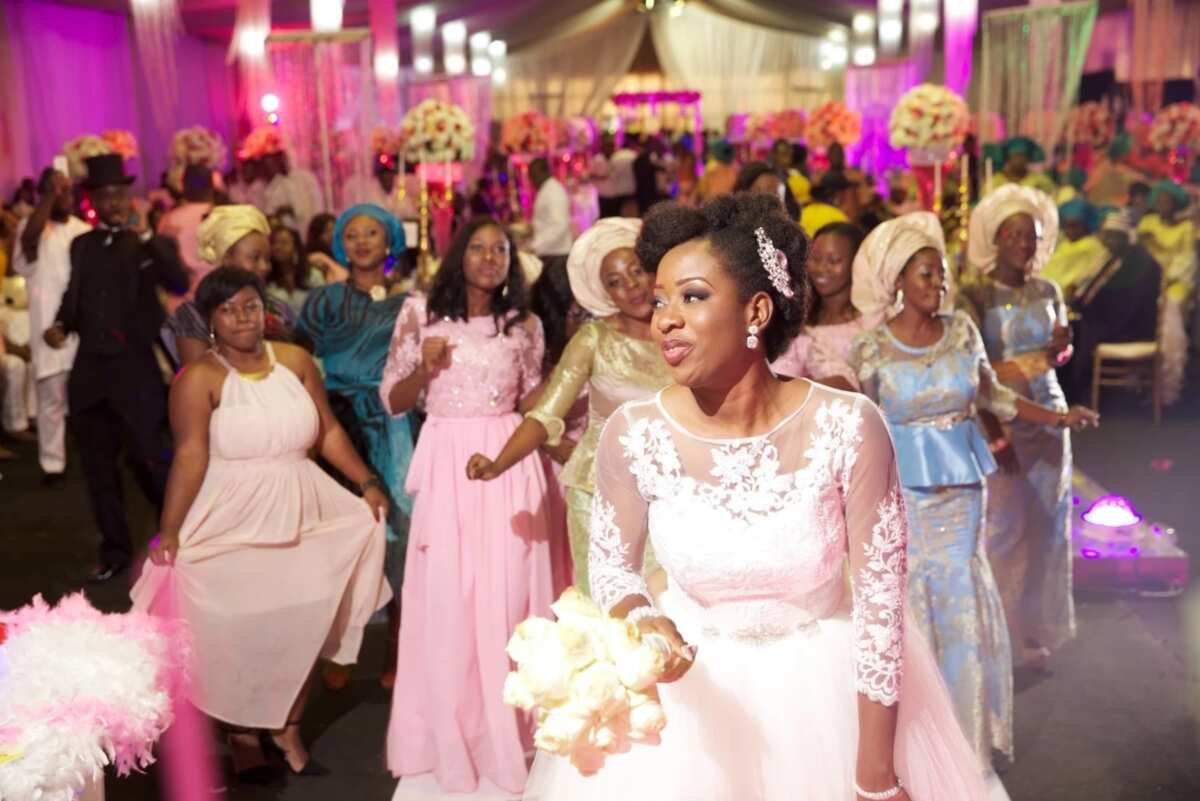 Photo: kamdora.com
Limiting the guest list
If you are on a shoestring budget for the wedding, then you definitely should think once again whether you want to invite a lot of distant relatives. Even though Nigerians love the loud and huge weddings, there can simply be not enough food or drinks for all the guests, and you will find yourself in an awkward situation. To avoid unexpected surprises, you will need to cut down your guest list to the number that you definitely can manage.
It is definitely hard to turn down those people who want to congratulate you personally, but you should really invite only those who matter to you. Besides, you would not want to look cheap because there is not enough food for all the guests, or the wedding reception venue is too small. Having a few closest guests is a new trend among celebrities and the regular Nigerians, so you could try it out.
Dealing with the unwanted guests
Nigerian weddings are often at risk to be crashed by people who were not even invited. To deal with this problem, you should think of the possible solutions. Perhaps you want to celebrate your wedding in the venue which is not so publicly known and attended, or go somewhere out of town for a change (if you and your bridesmaids/groomsmen do not want to be late, you can move into the hotel not far from the location). You can also hire some bouncers which would serve for security purposes and not letting the uninvited guests in.
Keeping the parents informed
This is especially if you want a small wedding with the closest people, and do not want your parents to protest by making you invite a huge number of guests. You should let both of your families know about your plans and have a talk with them, so it does not come as a surprise later.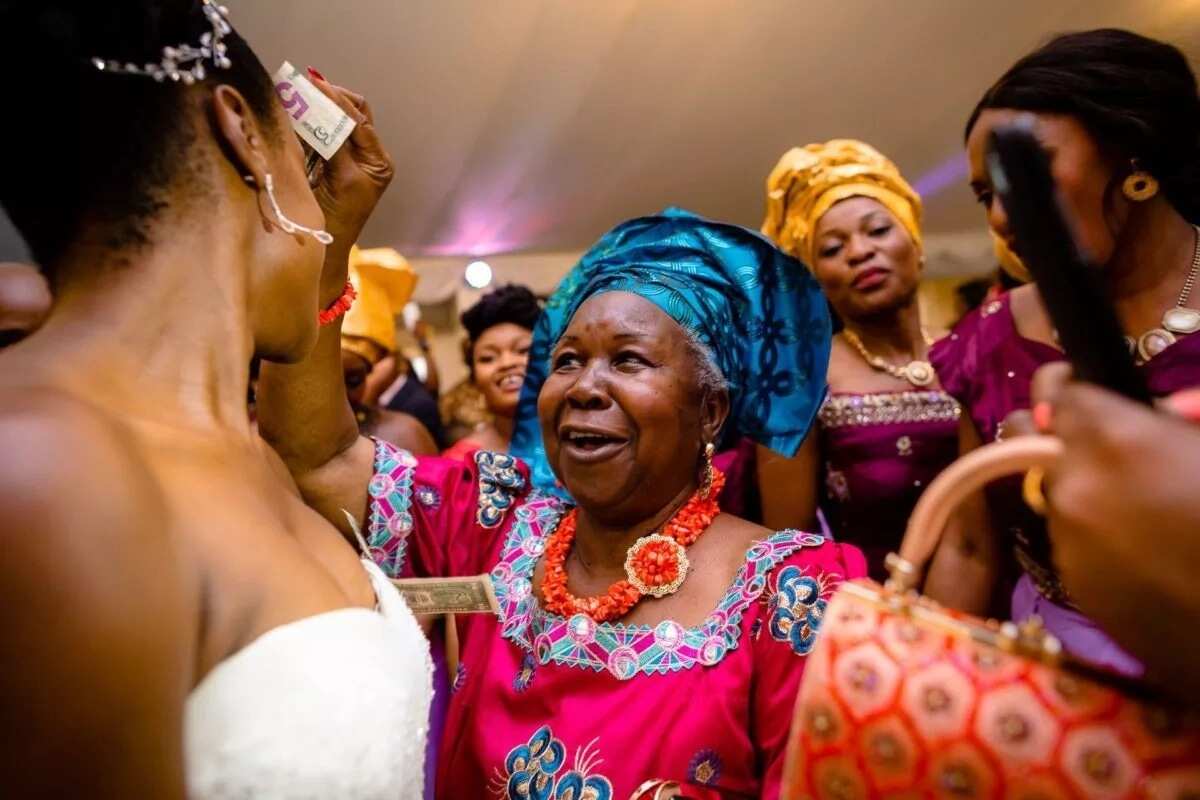 Photo: www.adamsweddingphotography.com
Creating a wedding planner
The wedding planning guides are really helpful when it comes to organizing something as huge as the wedding. It is not too difficult to create a planner, and it will be very useful to you in the long run, from the first months of engagement to the honeymoon. Keeping all the plans in your head must get stressful and cause the nervous breakdown at some point, so writing them down can become therapeutic.
Arrange the plans in the order that most applies to you, assign the deadlines to your every initiative, and highlight those which are already taken care of. Also, making it in form of a checklist, where you check off everything you have done, will make your life easier.
Making a wedding scrapbook
The scrapbook is not the same thing as a planner – it will serve mostly for noting down your ideas. For example, you can create sketches of your dress code ideas, note the contacts and addresses of people who provide service to your event, write down the available wedding venues, and so on. If this book is always with you, it is guaranteed to simplify the process of planning your wedding.
Choosing a suitable venue
The venue is one of the most critical factors of a good wedding because this will be the place that will determine the quality of your event. You should book a venue in advance online or by arranging the event at the place of your choice. Choose your perfect place carefully, with the consideration of all important factors, which concern not only you but also your guests. You would not want to have regrets later, on your wedding day. Some of the most significant factors which you should take into consideration while choosing a venue are:
The place is spacious enough for the number of guests you are planning to invite;
Proximity to your place of stay where you and your bride/groom are going to spend the day before the wedding;
The ability of all the guests to get to this place safely;
Aesthetics of the venue being close to your personal preferences and plans;
Weather – this is mostly for those who are planning to host their wedding ceremony in the outdoor venue. You should analyze all the weather forecasts on this day, and see if there are no unexpected surprises. It would be best to have your outdoor wedding reception during the dry season because it is not very romantic to be showered by rain in your beautiful and expensive wedding gown.
Capacity of hosting all the guests – this is a deciding factor if you have settled on having a big and loud Nigerian wedding with a lot of guests. If you are sure about inviting hundreds of people, you should invest in a place which can host and cater for all of them.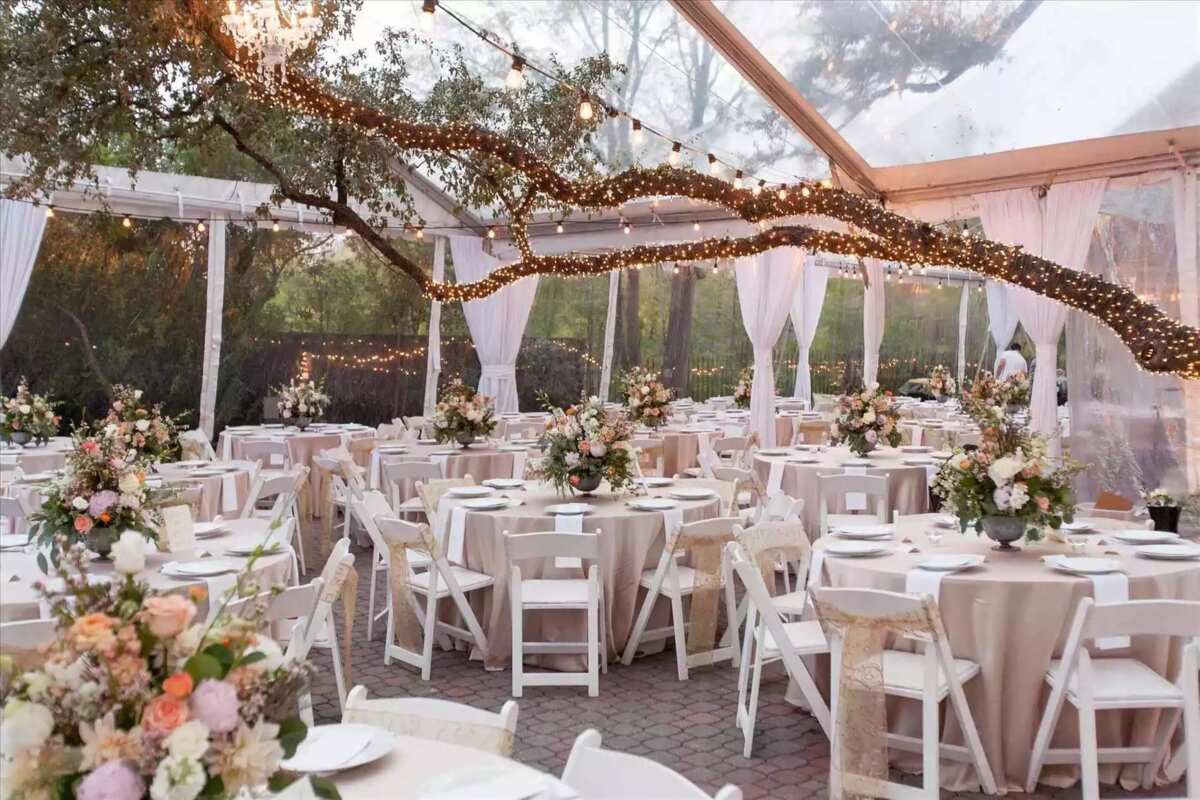 Purchasing wedding rings
What is a wedding ceremony without rings? They are a symbol of union between two loving hearts. You can find and order the wedding rings that suit your preferences on the internet jewelry websites or go to the local store. Make sure to discuss this with your groom/bride, because you both will need to wear these rings for a long time, and you need them to be beautiful, practical and comfortable.
Hiring a photographer and/or videographer
Your wedding is one of the most memorable days of your life, and eventually, a lot of details will be forgotten. But with photography and videography, you will be able to capture them forever and show your wedding photos/videos to your friends, as well as your children and the next generations. This expense is undoubtedly worth it. Make sure that you hire a responsible person who will work at your wedding and picture the best moments. You have to prepare for it beforehand and check out their wedding portfolios.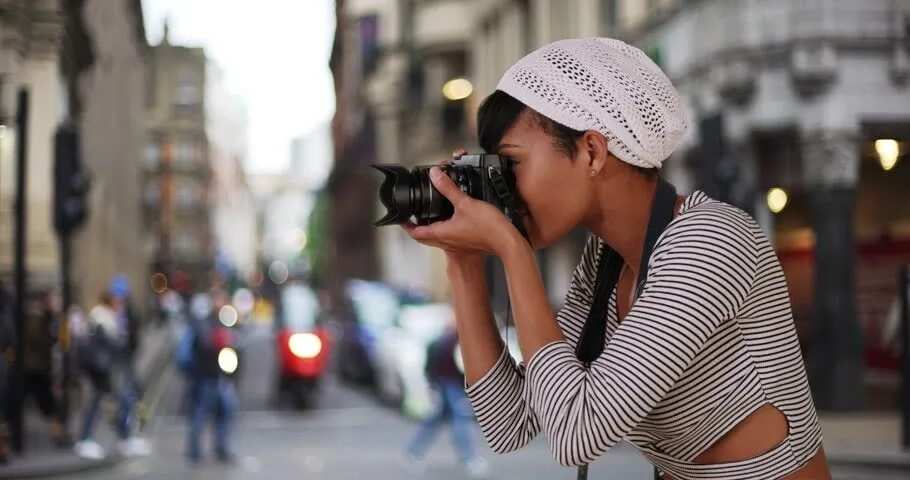 Booking the MC
A lot of Nigerian wedding ceremonies have this special person who would always create fun among the guests. If you want your wedding to liven up a little, you should invite this person for exciting talks, funny jokes and active competitions. Obviously, not every MC is a professional, so you should find the one who would really make guests have fun and genuinely laugh, instead of rolling their eyes after every unfunny joke.
Choosing the bridesmaids and the best men
This is a very responsible step because you will need to choose people who you fully trust. Usually, people go for their best friends or family members. If you want, you can also arrange the bachelor/bachelorette parties before the wedding for your closest friends. It can be themed – there are a lot of different themes for the bachelor parties in Nigeria.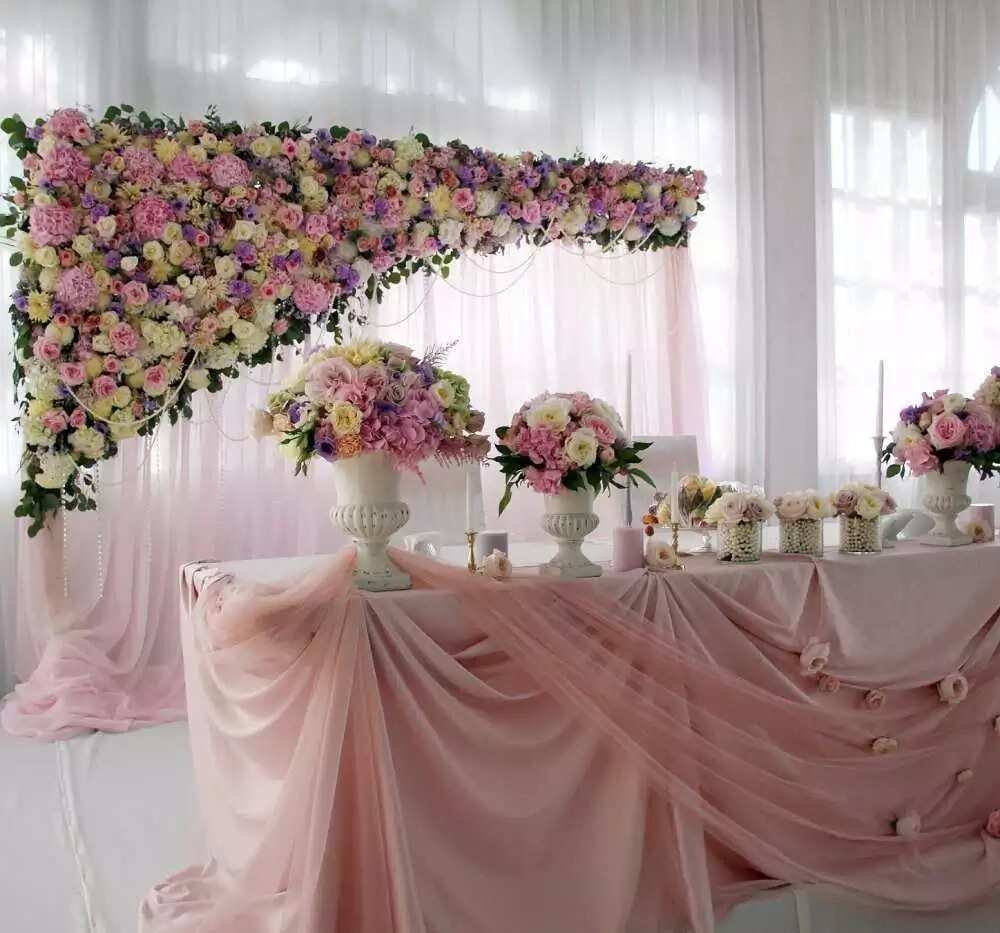 Writing the wedding vows
If you want to show your partner how much you love and treasure him/her, you should write the customized wedding vows instead of the standard ones. Of course, if your creativity is sleeping, you can use the pre-determined vows, but a little personal touch would never hurt.
Buying a wedding cake
Here is another extremely important attribute for a successful wedding. There is no Nigerian wedding without sweet and delicious cake. You will have to book your order at the bakery beforehand. Nowadays, it is easy to find a professional chef on social media who will cater to your custom desires for the cake. It really has to be unforgettable.
Sending out the wedding invitations
This can be done either on social media or, even better, in an old-fashioned way – using the paper invitation cards. Remember to customize the message and word it kindly and politely, in a way that will convince them to come to your wedding and mark this day in their calendar. Make sure that everyone receives their invitation, and try to inform them personally as well. Also, after the wedding is over, it will be a good idea to send everyone a "thank you" message.
Making arrangements for the honeymoon
The honeymoon comes after the wedding, and every couple has a different take on it. But if you are planning to go somewhere with your significant other, you should choose a place and a proper time beforehand, if you want to avoid further complications.
READ ALSO: After wedding dresses in Nigeria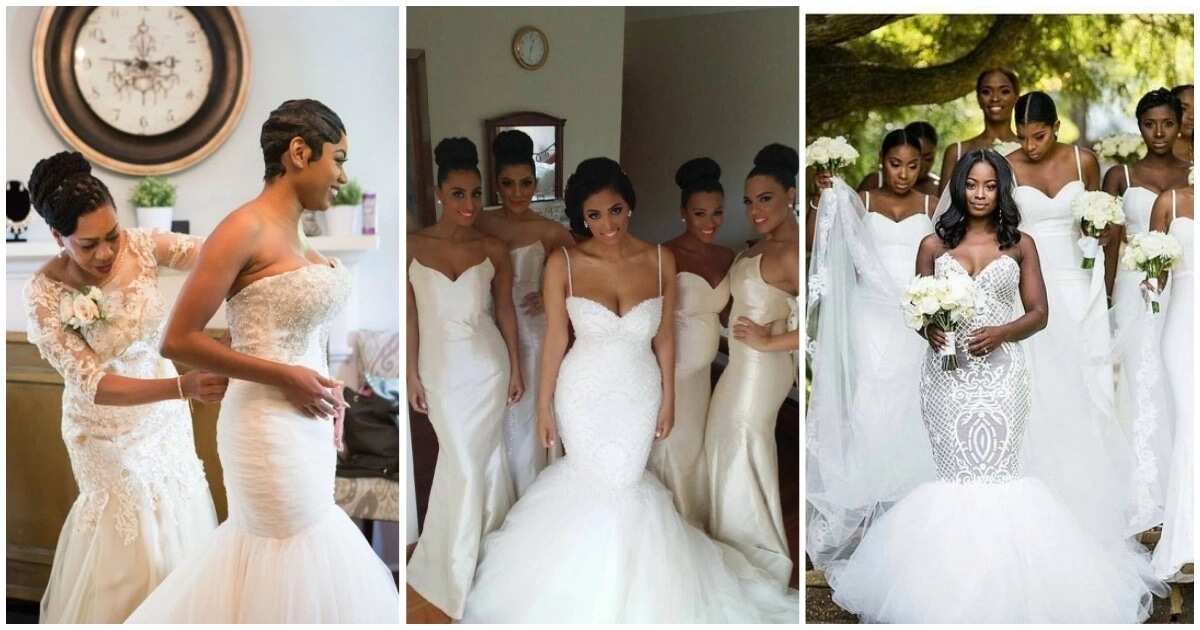 Wedding items for the bride
A wedding is a very significant day for a lady, and her personal celebration, where she is always a centre of attention. That is why getting the wedding items for the bride is an unavoidable part of every marriage celebration. Here are all the things that you will need to get:
Wedding dress – obviously, it is the most important thing for every woman on her wedding day. Every bride wants to look like a princess from a fairytale. The most popular option is renting the dress from the salon because not everyone wants to buy a dress for just one day. However, if you can afford your own dress, you can order it from the tailor, especially if you are aiming for the traditional Nigerian wedding and would like to have a dress that will be different from all the others.
Aso Ebi – this is a kind of dress which is made for friends and relatives of the couple. It symbolizes the solidarity and cooperation and is usually sewn from the Ankara fabric. It is very popular at traditional weddings in Nigeria, so if your social occasion fits the traditional theme, you can order or make these dresses for your close friends and family members.
Jewelry – the dress can be very beautiful and magnificent, but you will also need gorgeous jewelry to come together with it. In the case of the traditional gown, the most popular accessories are the ones that are made of corals. If you are going to throw a white wedding and wear a snow white dress, you can think of the beautiful shiny accessories made of gold or silver materials.
Shoes – the bride's shoes should not only be good-looking, but they also have to be comfortable. The bride always has to walk a lot, and it is not too pleasant if your feet will be sore from all the walking. So, you should think about getting pretty and comfortable wedding shoes.
Flowers – the wedding will just be incomplete without the bouquets, and there is a really popular tradition for the bride to have her own bunch of flowers. So, if you want to include this aspect into your ceremony, you will need to pay a visit to the florist and choose the flower spectrum which will be the most pleasant and suitable for you personally.
Underwear – every bride wants to be all fresh on her wedding day, so you will need to get the new comfortable undies.
Makeup – today, the wonders of makeup can make you look like a celebrity, and this is your purpose on your wedding day, so find the suitable makeup artist and arrange the meeting on your special occasion.
Hairdo or gele – the same goes for the wedding hairstyle. Some masterful touches can give you a look of a fairytale princess. Commonly, the brides opt for a different hairstyle than they usually wear in everyday life. For example, if you always had straight hair, you can go for a change and get a curly hairstyle for your wedding. For a traditional wedding, many brides choose gele and some gele styles are sophisticated that ladies need the help of a specialist to tie it.
Manicure and pedicure – the look of your nails is also an important part of your general look, so make sure to take care of these aspects.
Massage – it could come in handy a day or two before the wedding because you will need to be refreshed and relaxed. And of course, do not forget to sleep well and eat healthy food because you need to look the best on your special day.
READ ALSO: Toast for wedding cards from the Bible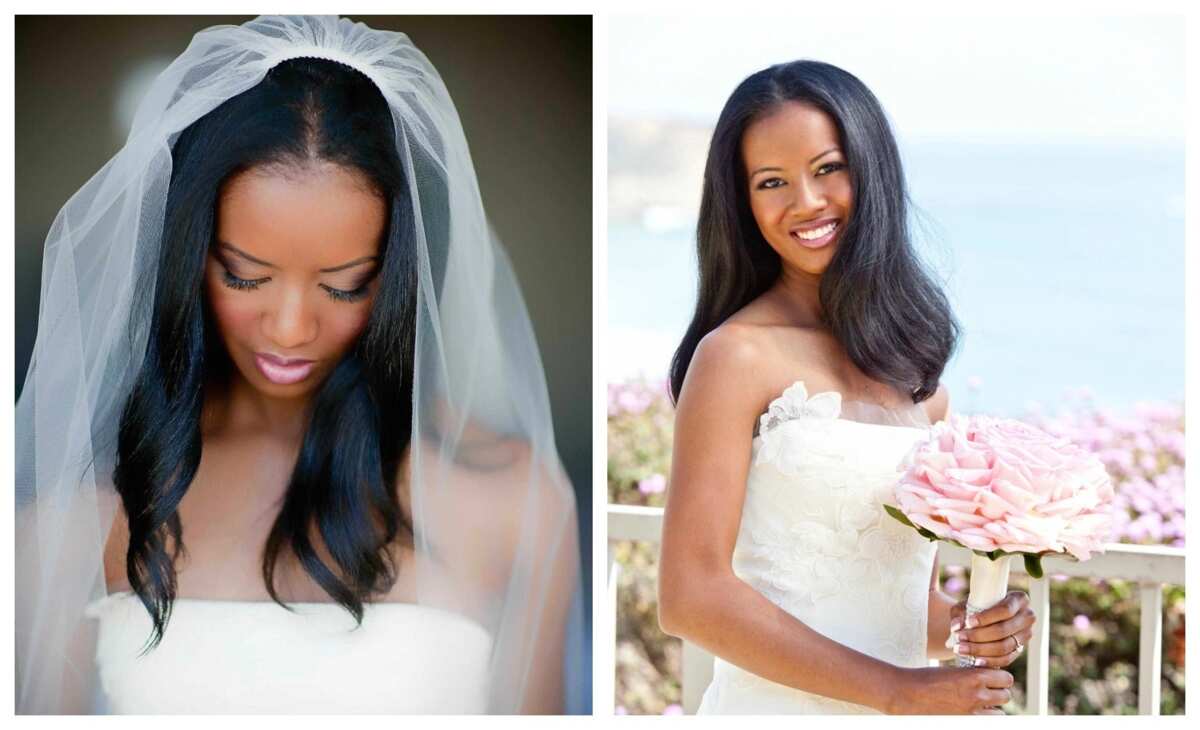 Wedding items for the groom
The groom will need fewer things than the bride, but it is still a very special day in his life when everything has to be on top. Here are some necessary things that every groom needs to have on his wedding day.
Suit – to match the beautiful bride in a dress, the man needs to wear the classic suit. If the wedding is a traditional Nigerian one, you will need to turn to the sewing experts and order the native attire.
Shoes – just like the bride, the groom needs to feel comfortable in his footwear, so he should search for the shoes of his size and try them on to make sure that they are exactly what he needs.
Attire for best man and groomsmen – all the groom's friends who play important roles in the ceremony need to look on point, which is why it is vital for them to wear matching clothes.
READ ALSO: Top ideas for wedding souvenirs in Nigeria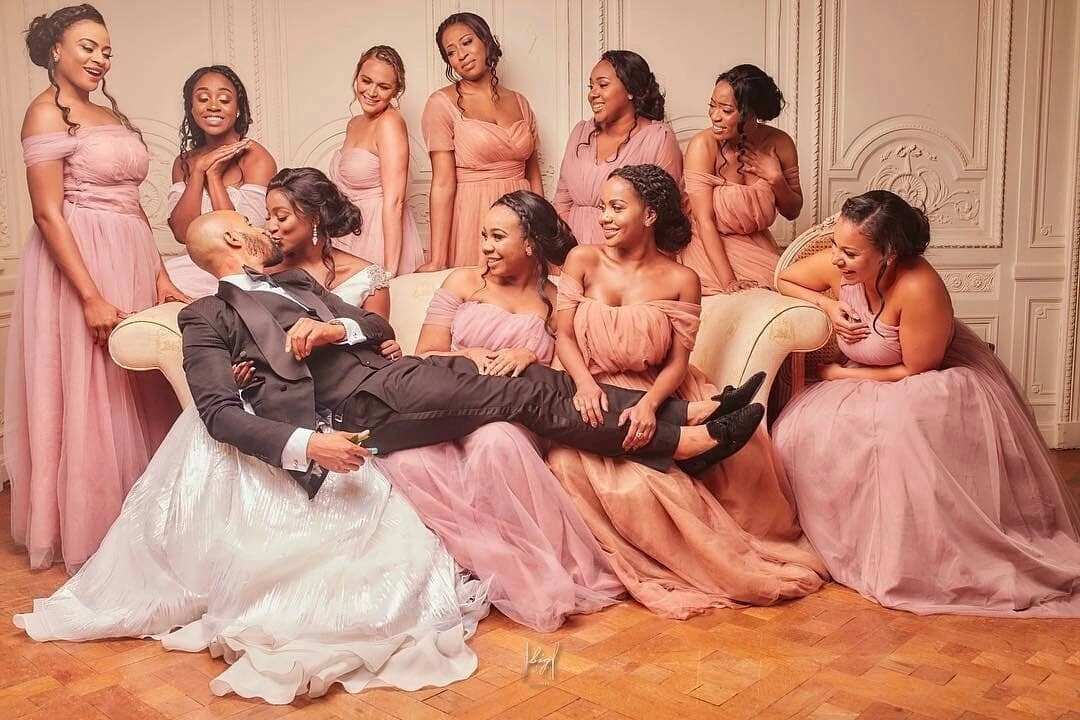 Photo: Effiezy.com
Now you know the most important steps that you should complete if you want an unforgettable wedding in Nigeria. You can also watch a video below and use some tips from it. In case you have something to add, you can leave your input in the comment section. We wish you an amazing wedding and a lifetime of love with your second half!
READ ALSO: Latest Yoruba traditional wedding decoration ideas
Source: Legit.ng