Top ten dirtiest states in Nigeria
Every family, especially parents who have little kids, dream to live in an environmental-friendly and clean place. Sadly, many territories across the globe are polluted these days. What are the top ten dirtiest state in Nigeria? Let us look at such territories that appear dull no matter how many sanitation's days a month local citizens have.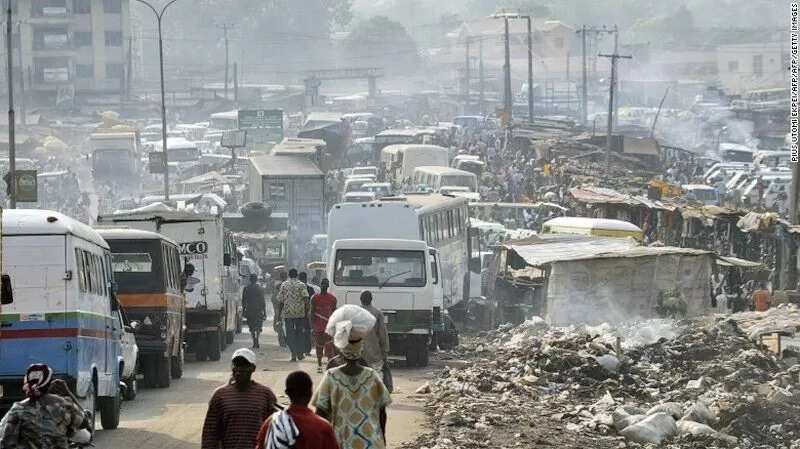 Onitsha State dirt; photo: cnn.com
Places in Nigeria that require cleaning service
The truth of life is that only those places in Nigeria and other countries can be clean where people are not throwing garbage in the streets, cars don't pollute the air, and local services remove all the dirt and trash in time.
While every year the whole planet celebrates the World's Environment Day on June 5, many people forget that the unclean environment around them is the main consequence of their own lifestyle.
Top ten most dirtiest states in Nigeria
Nigeria consists of 36 states plus the Federal Capital Territory. Most, if not all of these places in the country cannot boast being clean and free from litter. No government program can make the state officials and responsible services provide more waste bins across the area and teach locals how to take care of their environment and why it is so important for their own future.
Therefore, who are the 'winners' on our list of top ten dirtiest states in Nigeria in 2018? What are these places? Are you ready to discover them?
Below, we will list the dirtiest states in no particular order because it is nearly impossible to say which of the areas below are more polluted than others (as they all require much work on improving their 'faces').
READ ALSO: Environmental pollution in Nigeria: problems and solutions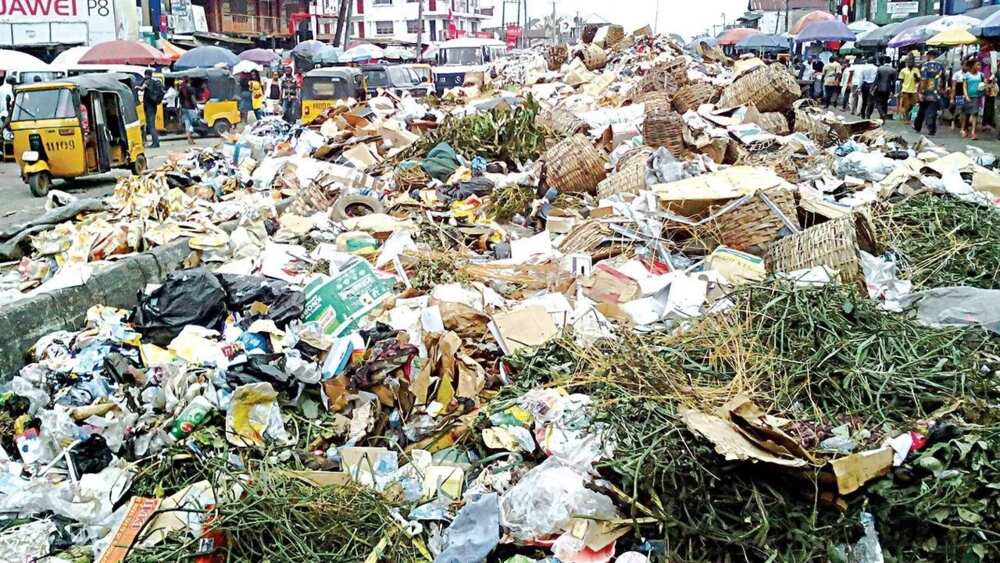 1. Abia State
Periodically the World Health Organization tracks the pollution across the globe. One of such 'scans' performed in 2011-2015 showed that Abia State in Nigeria is one of the most polluted in the world.
According to sunnewsonline.com, two towns Umuahia and Aba got into the top 20 dirtiest places on our planet. Local air is believed to be extremely polluted, and people who live in these cities (as well as in other territories in Abia State) are at a high risk of developing heart, lung, and respiratory diseases.
Luckily, the updated information for 2018 shows no Nigerian cities in the top 20 of the most polluted places, according to bbc.com. This time India scored the highest 'score of pollution.'
2. Anambra State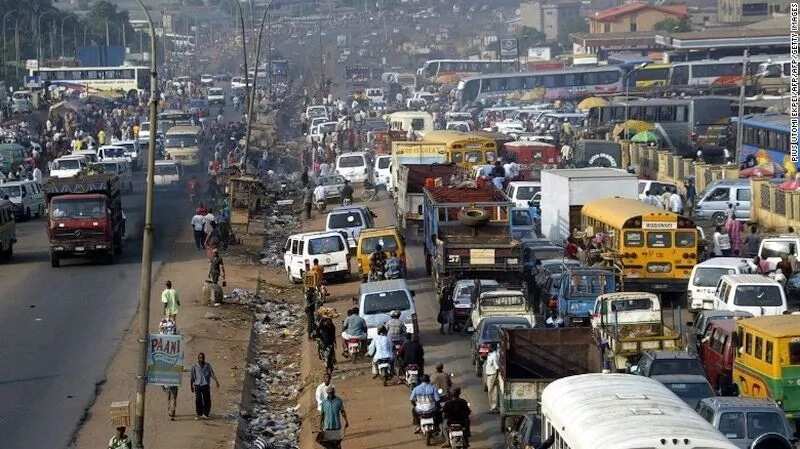 Onitsha city garbage; photo: cnn.com
This place in Nigeria is also highly polluted and littered. If you visit some of the local towns, for example, Nnewi, Onitsha or Nkpor, you will be shocked at once.
Just walk around and look by your sides. You will probably think that local citizens are extremely lazy because they cannot carry a single candy wrap in their pocket until finding a trash bin. All used wrappers, packages, and plastic bottles seem to end up right under the person's feet as he or she strolls along the streets of Anambra State.
Besides, based on cnn.com information, Onitsha became the world's most air-polluted city in 2016. Its PM10 levels exceeded the World Health Organization's recommendations by 30 times.
Hopefully, this situation would change one day for the better.
3. Lagos State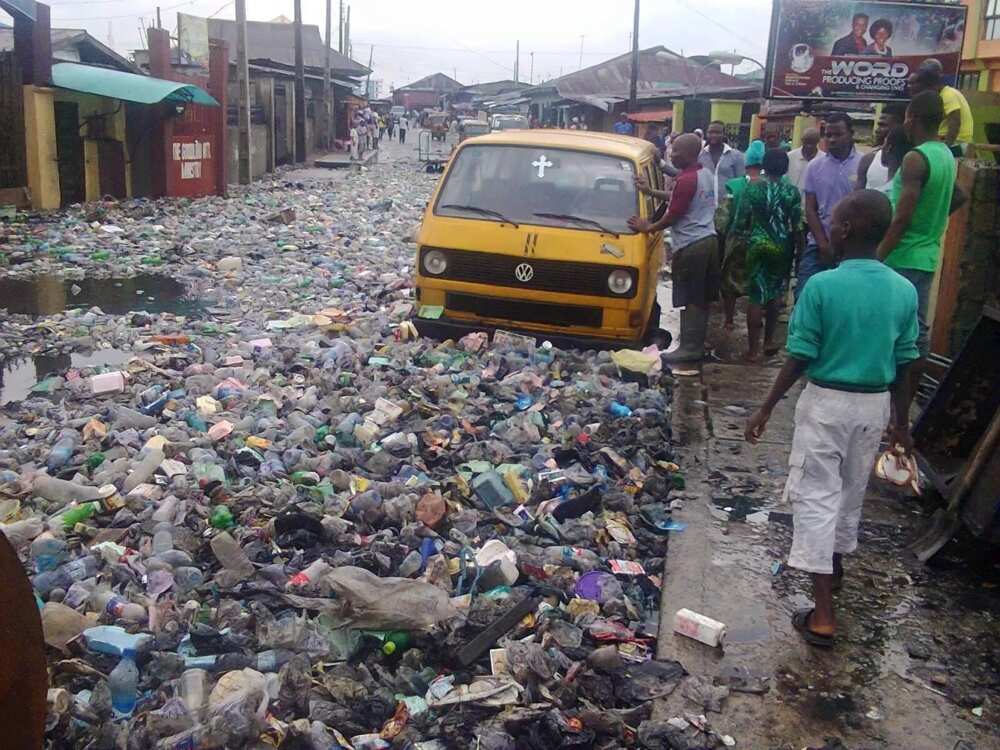 Lagos garbage; photo: opinion.premiumtimesng.com
This place is one of the most populated in Nigeria. It is well developed compared to smaller areas. It is called the economic center of the country, but it is also the dirtiest state in Nigeria.
How is it possible? Maybe it is the local culture, or perhaps it is the lack of education towards the importance of environment protection. The reality is sad, but many car drivers and passersby can easily throw their litter right on the roadside. If you walk the streets, you will be surprised at how much garbage is under your feet.
4. Kano State
Being highly populated or economically wealthy doesn't guarantee that state or city will be clean, nice, and comfortable to live in.
Kano residents also suffer from waste, garbage in the streets and dirt. While this place is loved by tourists and surrounding villages are welcoming and friendly, the sanitation here is poor, and this is one of the main reasons why the state is added to our list.
READ ALSO: Causes and effects of air pollution in Nigeria
5. Kaduna State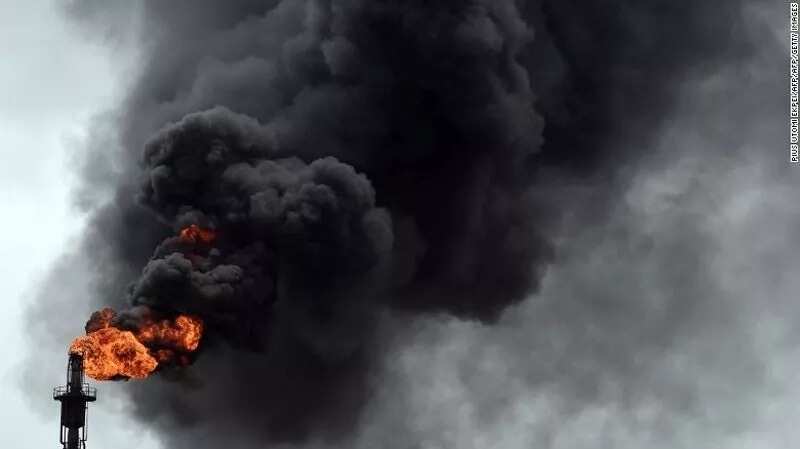 Kaduna State air pollution; photo: cnn.com
These territories are quickly developing economically, but the state suffers from litter, dirt, and air pollution. Too much fumes and vehicular emissions in the air can lead to chronic asthma and different health issues, while the garbage in the streets make the cities of this Nigerian state look depressive and unappealing to tourists.
The capital of the state, Kaduna, looks way cleaner than the rest of the region where locals don't seem to care too much about cleaning the streets and suburbs from trash. But still, this city was featured in the report by World Health Organization in 2016 as one of the most polluted areas in the world with a lot of smog, water pollution, and rubbish, according to thisdaylive.com.
6. Osun State
The sanitation laws in this state exist, but many local people violate the law and keep throwing garbage and dumping waste in the streets.
According to 'Estimation of Organic Pollution of Odo Oba River' document, this river is heavily polluted with market waste.
The state officials warn everyone who is used to dumping litter and waste by the roadside would be sanctioned according to law, as reported by thenationonlineng.net. We believe that locals will find more effective and environment-friendly ways to manage their waste and keep the cities and suburbs clean.
7. Ogun State
While this Nigerian territory is not as dirty as Kaduna or Abia States, people who live in Ogun lack a good waste management system.
The garbage and dirt have to be disposed of in the correct way, which doesn't happen here right now. This can change soon, as according to rockcityfmradio.com, the state has found a private company that can manage its municipal waste and help clean the territory from the litter. The company should provide the full-waste cycle, as it will collect, process and dispose of all the wastes.
8. Ekiti State
READ ALSO: Overview of the Nigerian Oil and Gas Industry: 10 Sad Facts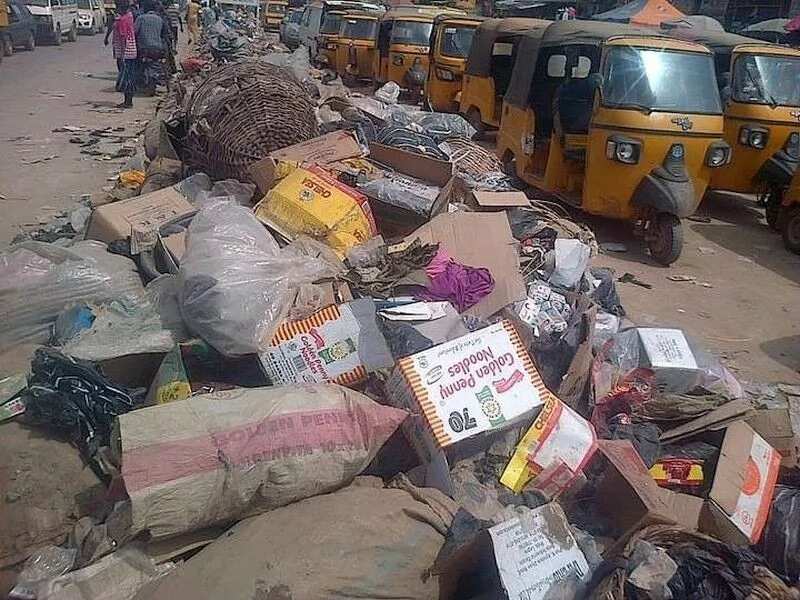 There was a survey organized by CLTS organization (Community-Led Total Sanitation) that named Ekiti State one of the dirtiest in Nigeria. Why did it happen?
According to pulse.ng, not just nearly half of the residents are more than likely to cause harm, but many locals can openly defecate right in the streets!
If you visit several cities here, you will see tons of waste right along the roads.
9. Benue State
Unfortunately, this dirtiest state in Nigeria cannot boast great environmental conditions. Even the capital of the state, Makurdi, does not look nice and clean.
Everything can be explained by the local culture. Many people who were born and raised in Benue State are used to dumping their waste right alongside the roads, near uncompleted buildings and in drainages. Besides, the capital, as well as smaller towns, lack portable drinking water even though there is the famous Benue River here.
10. Oyo State
We have already mentioned how polluted the Oba River is, and it goes through the territory of Oyo State as well as Osun State.
People who live in Oyo State should get better waste management system, and this can really help to change the poor situation with pollution and dirt all across its territories.
You can see how many dirtiest states are there in our country. While it can be complicated to name number 1 dirtiest state in Nigeria, we can say that people who live in Lagos, Anambra, Abia, Kaduna, Oyo, Benue, and other of the ten states we listed should think about their future and the future of their children.
Do not pollute and do not litter, and you will see how the environment will change for a comfortable and clean place to live.
READ ALSO: Dirtiest city in Africa - Top 10
Source: Legit.ng