Wole Soyinka's wife and their love story
What do you know about Wole Soyinka wife? What do you know about all three of them? Indeed, he has been married three times! His love life seems to have been as rich as his creativity.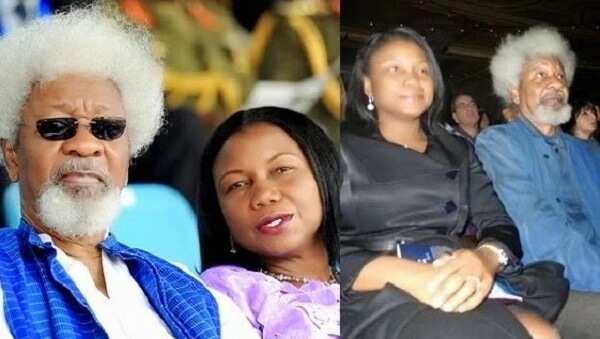 Wole Soyinka's wife tells love story
Wole Soyinka's third wife, Folake, speaks of their encounter as of a movie plot. She was a student at University of Ife when they first met. She was very young at that time and Wole was a professor already. It was practically impossible for them to have a love affair at that time. However, it was then that Folake felt their mutual interest in each other and their mutual attraction to each other.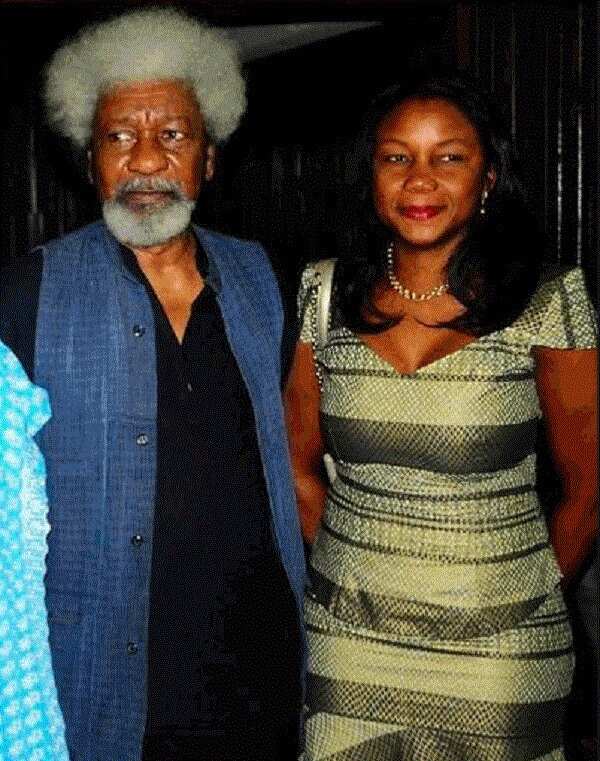 READ ALSO: Hailey Baldwin and Justin Bieber engaged?
She completed completed her education and headed for Kaduna State for NYSC. There she met an old acquaintance and got to know that Professor Wole Soyinka was interested in her life and wondered where she was. When her service was completed, she received a job at the Guardian. It happened so that Professor found her there and everything started.
The courtship that followed was not easy. Folake's parents were against the relationship because of how famous and successful Soyinka was at that time. Everybody worried that it could not be serious for him while the young Folake was in love. The only ones who supported her in her love story were her sisters and her brother. They were satisfied with seeing their sister happy.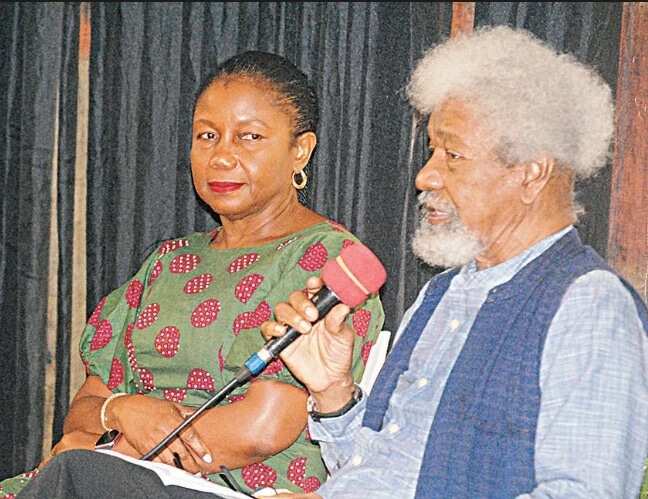 READ ALSO: Lionel Messi wife story: is she his first love?
However, in spite of everything, they never gave up and got married. The first several months of their marriage changed the mind of her parents. They discovered a lot of love for him in their hearts and loved him till the end of their lives. Folake says that at that time everybody around them had an opinion about their relationship, especially when Wole received the Nobel Prize in 1986. Now all these opinions don't matter much, after almost a quarter of a century, but at that time she had to listen to them all.
Wole Soyinka's wives and children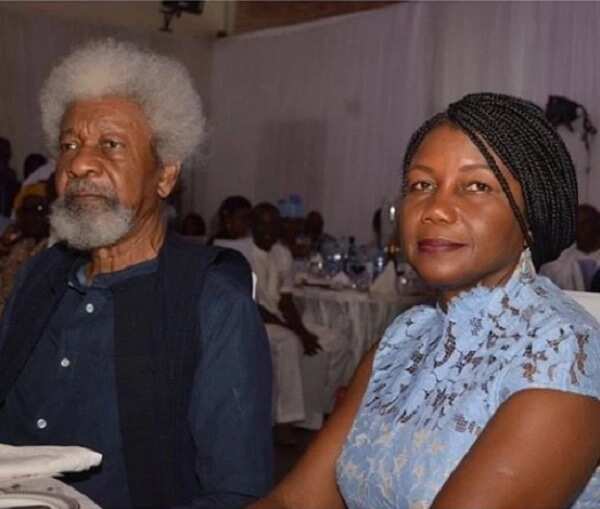 The current marriage with Folake is Wole Soyinka third marriage. The first one was to Barbara Dixon, the now late British writer. They got married in 1958. At that time, Soyinka was a student himself. In 1963, he got married for the second time, to a Nigerian woman Olaide Idowu. The third marriage was in 1989, to Folake Doherty.
The first two marriages gave Soyinka two children and the most recent one gave him three.
READ ALSO: Do Actor Chinedu Ikedieze and wife have a baby?
Source: Legit.ng