Woman sleeps with son to have child for her second husband
- 26-year-old son gets 47-year-old mother pregnant in Benue
- She claims she did it to to proof her fertility and save her marriage
- He is her son from a previous marriage to her late husband
A woman in Benue state has been accused of sleeping with her biological son in order to have a child for her second husband.
Veronica Iorshe, 47, from Howe, Ugee council ward in Benue state slept with her son from her previous marriage so as to bear children for her second husband, Sebastian Iorshe, 44, from Aliade, all in the same Gwer east local government area of the same state.
Veronica had been married to her second husband for eight years without a child. However she had a son grown up son from her previous marriage that was short lived as her husband had died in a motor accident early in the marriage thus making a widow.
PAY ATTENTION: Install our latest app for Android and read the best news about Nigeria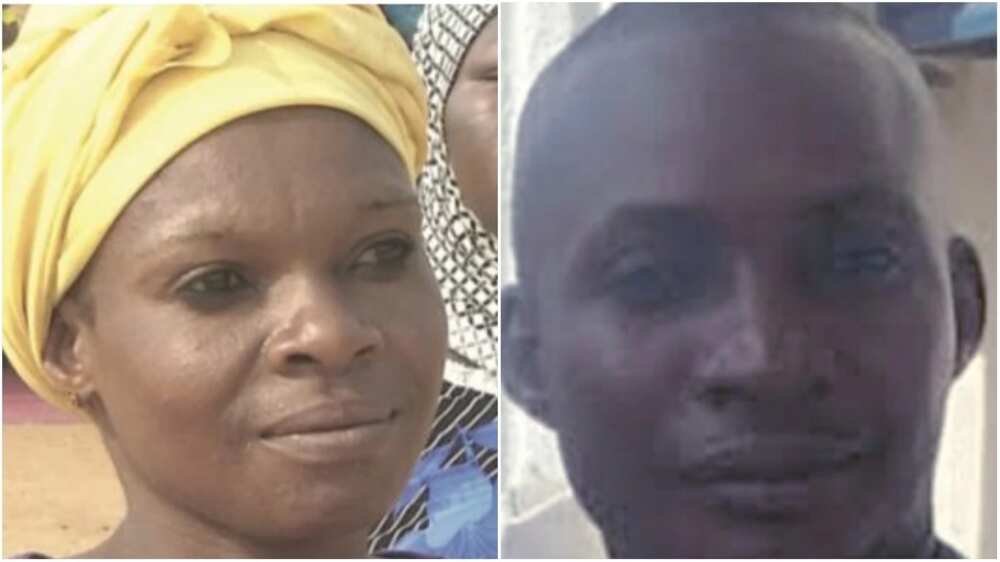 Her second husband Sebastian too had lost his first wife to death but unfortunately they had no child between them before her death. The widow and widower met in the course of doing business and decided to have relationship which led to their marriage. Veronica went into the union with her 26-year-old son Simon.
After years of marriage to Sebastian, his family started raising eyebrows that Veronica is training her son with their son's wealth.
Meanwhile, Veronica said she had suggested they go for a medical checkup to ascertain who has problem with procreation between them but her husband declined. She then decided to test if she is the one with fault. Thus she came up with a plan and lured her son into sleeping with her in a one-room apartment she got for him in Lafia, Nasarawa state when her mother-in-law moved in with them and was frustrating her son.
They got at it between the moths of March and April. Yes, she is fertile, so she went to her husband with the news of her pregnancy. Expecting her husband to be glad about the news, the man raised an alarm that he is not responsible for the pregnancy. He claimed that the last time he slept with her was in February, they visited a hospital where it was discovered that the man is suffering from low sperm count and as such cannot impregnate a woman. Secondly, if truly he met with her last in February, he cannot be responsible for a pregnancy conceived in March and the bubble burst.
READ ALSO: Robbery victim offers N250k for the recovery of his passport and laptop in Lagos
Veronica later confessed that she actually slept with her son to save his marriage. She lamented that she did it out of love for Sebastian.
The husband has sent her packing, she has relocated with her son to Makurdi and she decided to keep the baby since according to her, "it is blood within my blood."
Meanwhile, Legit.ng had reported how a physically challenged youth corps member got a special recognition honour from Dolapo Osinbajo, the wife of the vice president, Prof Yemi Osinbajo.
Zahradeen Saiful-Islam Deeneeya popularly known as Dini is a serving member of the National Youth Service Corps (NYSC). He was specially recognised at the Abuja NYSC camp because of who he is. The physically challenged youth corps member graduated from Nuhu Bamalli Polytechnic Zaria, Kaduna state with a higher national diploma in science laboratory technology.
Who cheats more in a relationship, the man or the woman? on Legit.ng TV:
Source: Legit.ng