Funke Felix Adejumo's biography and family
Many Nigerians know Pastor Funke Felix Adejumo for one reason or another, be it her powerful messages and sermons or several controversies she has been involved in. But what do you really know about her? Today, we want to share with you our Funke Felix Adejumo biography and talk about the woman she is in both her work and her personal life.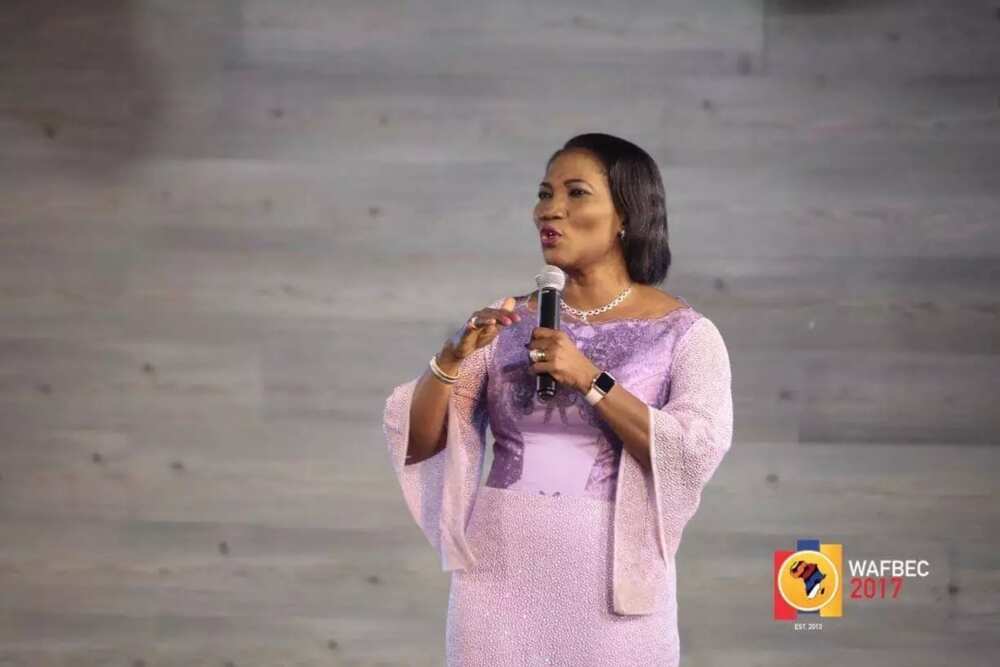 Early years of Funke Felix Adejumo
Rev. Mrs. Funke Felix Adejumo was born in Ibadan, Oyo State on January 28, 1963. On several occasions, she mentioned that her family was very poor due to unforeseen circumstances, and that her relatives were expecting a boy and not her. Funke's mother used to sell everything she could come by just to feed her children, and at one point, things were so bad that there were no plates in the house, as she had to sell them to pay for medicine when her son (Funke's brother) fell ill.
Despite that, Adejumo still managed to go to school. At times, she struggled to pay her school fees, but her father took on menial jobs to cover his daughter's tuition. She was a good student, and she even became a head girl at her school. In spite of all the hardships that came her way, Funke managed to graduate from school.
When she turned 14, she became a born-again Christian. Funke said that that was the moment when her life took a turn and started getting better. Over the years, she has worked on improving herself and making the lives of those around her better as well. If you want to get to know her a little better, you can find her on Instagram and Twitter (@FFAdejumo) or on Facebook (@FunkeFAdejumo).
Family of Rev. Funke Felix Adejumo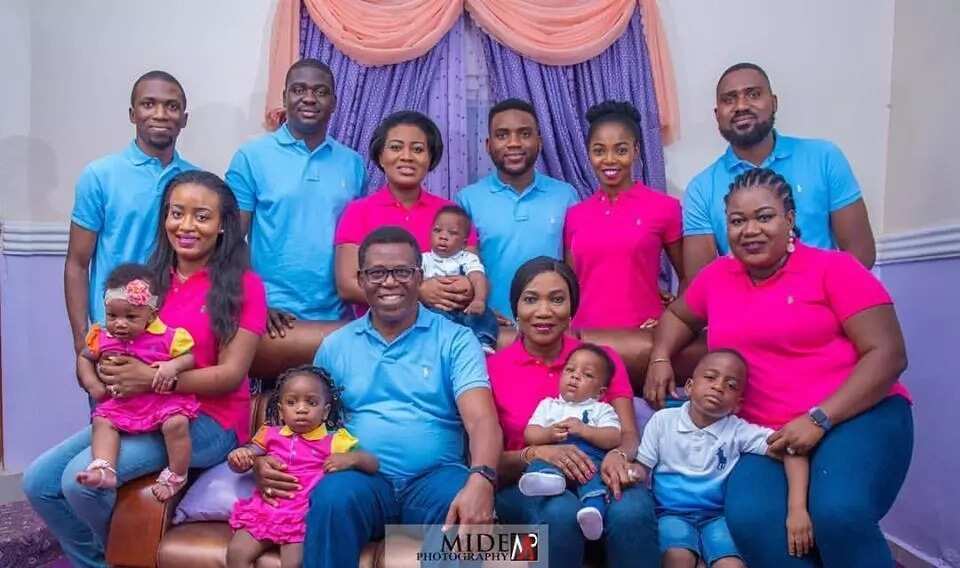 READ ALSO: Bishop David Abioye's biography
In 1982, when Funke was studying at the University of Ibadan, she met her future husband Felix 'Remi Adejumo. The romance bloomed quickly, as he proposed to her the same year on September 8, and the couple tied the knot on September 8, 1984.
Four years later, the two of them founded the Agape Christian Ministries. Before, they had been living in Ibadan, but relocated to Ondo State in 1987. When first service came around on August 7, 1988, only two families came. That said, today, it is a large ministry with more than 30 branches all across the country, with the most recent being in Lekki, Lagos.
Funke always speaks very fondly of her husband. She calls him a fantastic man of God and compares him to an angel. He supports and inspires her, encouraging not to stay in his shadow. She said that she wished all husbands were more like hers.
Together, Funke and Felix have four biological children (two boys and two gіrls), along with several adopted children, and all those already have children of their own. The Adejumos have at least five grandkids right now, and we know that that is not the limit.
Another thing that is very near and dear to Funke's heart is her Funke Felix Adejumo Foundation, where she is president. Through her foundation, she aims to help people who live in poverty like she once was. She particularly focuses on women, especially widows and single mothers. You can read up more on the foundation at www.funkefelixadejumo.org.
Funke Felix Adejumo's controversies
READ ALSO: Rev. King biography
Despite all of the nice things that can be said about Rev. Mrs. Funke Felix Adejumo, she has recently been involved in several loud controversies this past month. For instance, a video of her appeared where she asked 20 people to 'sow a seed' of $1,000 each, promising a level of surprise wealth and clean money. Another controversy involved her promising 'mumu anointing' for the same low price of just $1,000.
Since then, several similar videos appeared on the Internet, where she asked for more $1,000 'seeds', promising divine financial prosperity and blessings. Funke tried to deny the allegations, but the videos have clearly shown that the words fell from her own mouth. After that, she has seemingly done nothing to rebuke the claims, and people still support and believe her.
Now, we are not here to make any judgements; we just want to present you with all the news, facts and rumours, so that you can make your own decision. Have you heard of Funke Felix Adejumo before? What do you think about her? Has your opinion changed after the most recent controversies? Let us now in the comments. We would love to her from you.
READ ALSO: Ifeanyi Adefarasin biography
Source: Legit.ng