Donald Duke's biography and family
Everyone who is interested in political life would be glad to find out new information about the Nigerian politicians. Today, we will talk about the ex-Governor of Cross River State, Donald Duke. Who is he and what is he up to?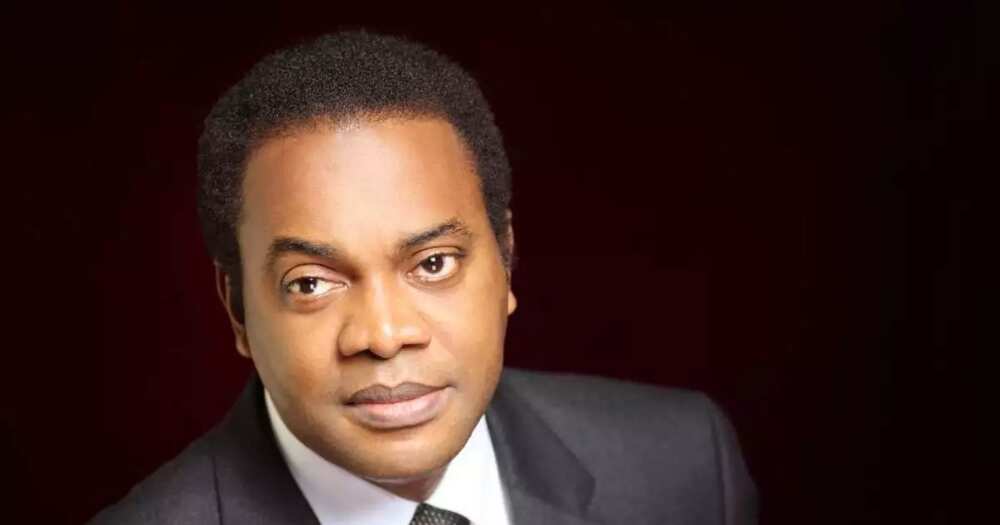 Donald Duke's profile
So who is Donald Duke, and what is he famous for? From the biography of Donald Duke we know a few important things – he is a well-known political leader who holds an important role in the life of Cross River State. He started out as a Commissioner for Finance and Planning, preceding Francis Afufu on this position and being in office from 1992 to 1993. Walter Patrick Eneji succeeded him on this position.
Later, in 1999, he was elected as a Governor of Cross River State and began serving for the greater good there. His inauguration took place on May 29th, 1999. He replaced Christopher Osondu as a Governor. He was the main figure in Cross River State's political life for eight long years. Donald Duke finally left his position on May 29th, 2007, with Liyel Imoke being his successor.
This is all that a regular Nigerian person would know about the politician Donald Duke. However, there is a lot more to his life. How did he become so educated and influential to make a career in politics? How old is Donald Duke? Which state is Donald Duke from? Does he have a happy and loving family?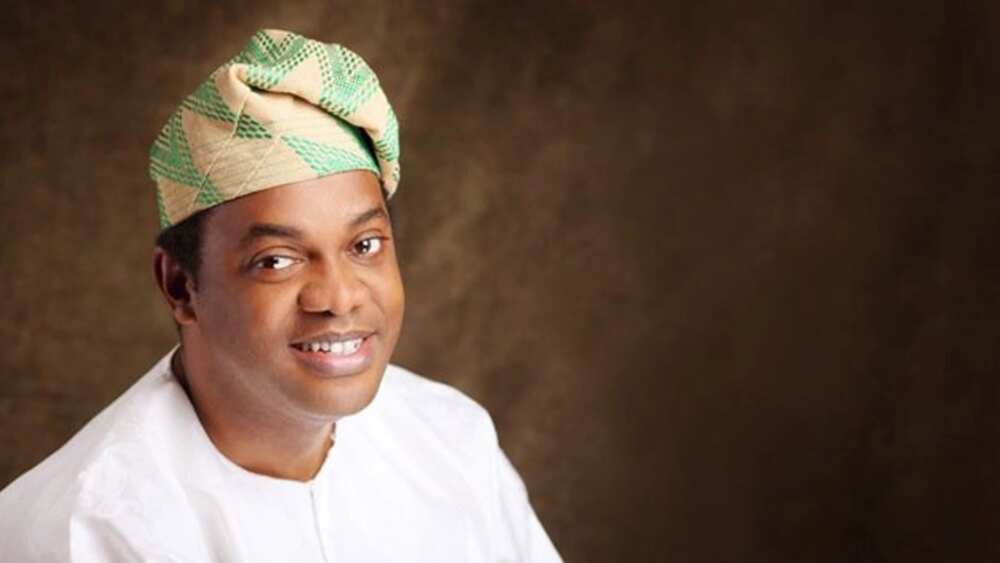 Donald Duke's biography
The political leader was born on September 30th, 1961. His birth state is Cross River State, which he later would become a Governor of. He was born in Calabar to Henry Etim Duke and his wife Genevieve Etim Duke. His father was a huge fan of Disney, that is why he gave his son the name Donald – after one of the characters.
He was also the longest-serving Chairman of Nigerian Customs and the second indigenous one after Ayodele Diyan. He served there between 1967 and 1975 when the Nigerian Customs service was still called Board of Customs and Excise Duties. Basically, Donald Duke grew up in the family of high officials.
Donald had four siblings. He was the fourth oldest child of five in his family. He was born in the eastern part of Nigeria, but he grew up in the western part, where he received the early education. His primary education was in Corona and Saint Mary's School, which is located in Lagos. Afterwards, he went to the Unity Schools at Sokoto and Ilorin for his secondary education. For A-levels, he came back to Lagos to study at the Federal School of Arts and Science.
Donald Duke successfully passed his exams and received invitations to the most prestigious universities. In 1982, he received the Bachelor degree at the Ahmadu Bello University. He decided to continue his education in 1983 by going to the Nigerian Law School in Lagos. In 1984, he got the Master's degree in Business Law and Admiralty at the University of Pennsylvania in the United States.
The young man has received a great education abroad, along with sufficient exposure and serious business and law practice. After his United States ventures, Donald Duke decided to come back to Nigeria. He created a team with some of his colleagues, and together they established a partnership "Oniya & Duke", based in Lagos. He became a great professional in law, and he began fully managed the family business in shipping when he got the position of CEO at the Hegeds International Limited.
In 1991, Donald Duke made a decision to start working on his political career. He first took an active part in Nigeria's political life when he got appointed to be a member of the Board of Directors in Voice of Nigeria. Later, in 1992, as a result of good work, he got another appointment – he received a position of a Commissioner for Finance, Budget, and Planning from the Governor Clement D.Ebri. This appointment was fruitful but also quite short-lived because of the abrupt Government change at the end of 1993. After he was forced to step away from his position, Donald Duke went back to his private life and got a position of a chairman of the company called Allied Merchants and Brokers Limited.
READ ALSO: Reasons for political apathy in Nigeria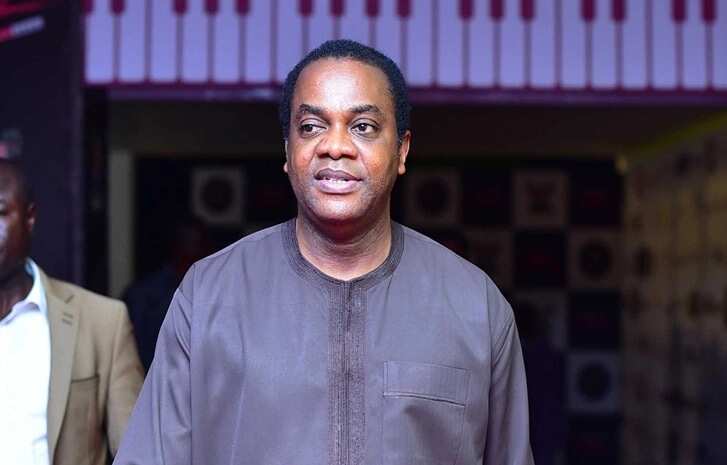 Governor Donald Duke and his work
As the time passed, Donald Duke decided to return to political life, running for the Governor of Cross River State position in 1999. In the end, he was chosen to become a Governor, officially stepping into his rank on May 29th of the same year. He advocated for democracy and against the military control, stating that the military got out of power not by democracy, but by the horrible economic state. He added that if democratic government is unable to deliver food and means of survival for thousands of people, then the democracy can be forgotten about.
Governor Donald Duke received a lot of praise for his social work, such as contribution to urban development, environment, agriculture, communication, information, and governance, as well as tourism and unit investment. He made a lot of effort for his native city Calabar, and to this day, it holds the unofficial title of the "cleanest city in entire Nigeria". Donald Duke was an initiator of Calabar Carnival, which has started in 2004 and since then has become the biggest street party in Africa. It was also his idea to organize the Obudu Ranch International Mountain race. It has become one of the most popular and lucrative competitions of this kind in the world.
This leader also created a fund of reserves for the state, which was supposed to insure the inhabitants of Cross River State from the economic struggles and inevitable rainy days. He became an initiator of Tinapa Resort project, which was his plan to boost the development of tourism and business in Cross River State. It was reported that almost 350 million dollars were spent on the primary development of the resort, before the first phase was opened in April 2007. As it was reported by BBC, Governor Donald Duke became the only governor of Nigeria, who was specifically mentioned not to be investigated for the financial crimes. There were four more governors who were not investigated, but unlike Donald Duke's, their names were not specified.
Donald Duke had plans to run for President in the 2007 election. However, he decided to step aside from the run. He did it in favor of the man who eventually became the 13th President of Nigeria, Umaru Musa Yar'Adua.
Donald Duke running for President in 2019
Recently, Donald Duke voiced his plans to run for Nigeria's biggest position in the presidential election of 2019. He said that he is actively discussing this possibility with his fellow party members, who support his ambitions. Even though he is friendly with the former Nigerian President Olusegun Obasanjo, Donald Duke said that he did not influence his decision to become the President of Nigeria, and it was totally personal. He also clarified that he would not be supported financially by Obasanjo in any way. Donald Duke is hoping that he is able to make the lives of Nigerians better and save the economy of the country. We will see if he succeeds in the Presidential run in 2019.
READ ALSO: Cross River State government: Donald Duke said that he would contest for the presidency in the 2019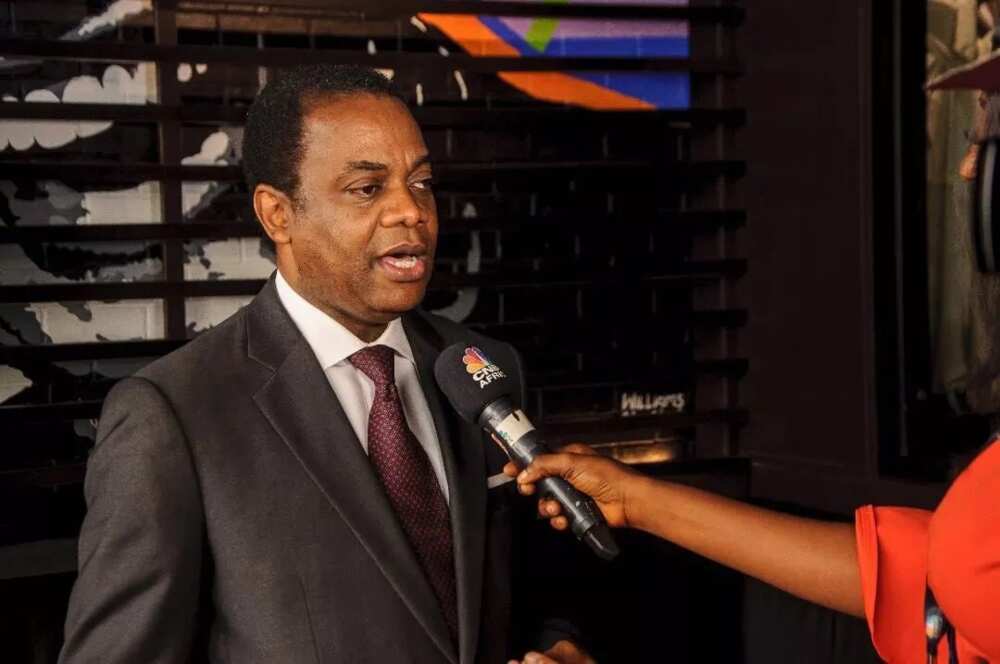 Donald Duke's wife
Donald Duke is also a huge family man. Here is some exclusive information about Donald Duke and family. Their story will not leave you indifferent.
The ex-Governor wife's name is Onari Duke. Donald Duke and wife first met at the Ahmadu Bello University, where they both were students. Donald was a year ahead of Onari, and he met her while campaigning for the elections to the student union. The interesting fact about Onari Duke is that she was originally planning on studying Graphic Arts but then felt like studying Law would be more challenging for her.
They have been together for more than 30 years. Before they started dating, they were friends for about six years. No matter how many years have passed, Donald Duke and his wife are still a happy and loving couple who always remembers about all of their anniversaries.
Onari Duke has a successful career. She has worked as a lawyer, philanthropist, and entrepreneur, and she also took part in public service. She owns CSDON (Child Survival and Development Organization of Nigeria), which is a non-profit organization that helps women of Nigeria, young children and the patients of cancer. Onari Duke and her workers provide medical care and support to those who got affected by cancer. Currently, Onari Duke is a non-executive director of the United Bank for Africa Plc.
Onari is also a happy wife, mother. She enjoys traveling with her family. She has two daughters with her husband, and she made a decision that she will not hire a nanny to help her children with homework. She was always trying her best to spend as much time as she can with them. The main truth she usually passes to her children is that when someone makes them upset, it is a result of this person's background, and not because they were willing to hurt them.
Onari cares not only about her own children, but also about the other Nigerian children who are in need. When she gave birth to one of her daughters in the American hospital, she almost lost her, and the expensive charges that she had to pay for the delivery inspired her to set up a hospital in Nigeria, which will include modern equipment and cater to the needs of infants.
Onari Duke is not just Donald Duke's wife and the ex-First Lady of Cross River State. She is her own person – smart, talented, and educated, with clear leadership skills. Except that, she is a caring mother to her daughters and Donald Duke daughters.
READ ALSO: Jim Ovia biography and story of success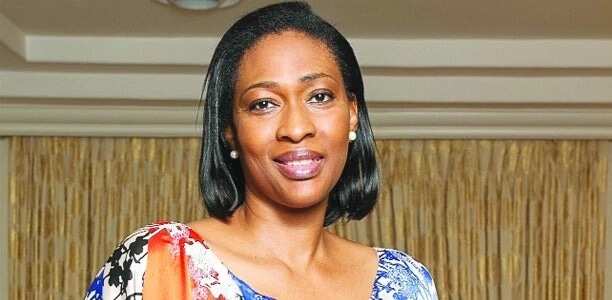 Donald Duke's children
As we have already mentioned, the ex-Governor Donald Duke and his wife Onari have two beautiful daughters. Their names are Xerona and Nella. They are already grown women, and recently, they both tied the knot with their beloved men. Donald Duke daughter Xerona got married to Derin Phillips, popularly known as DJ Caise, in April 2018.
Derin and Xerona had a beautiful white wedding ceremony. The bride looked gorgeous in her elegant white dress, while the groom had a handsome classic suit on.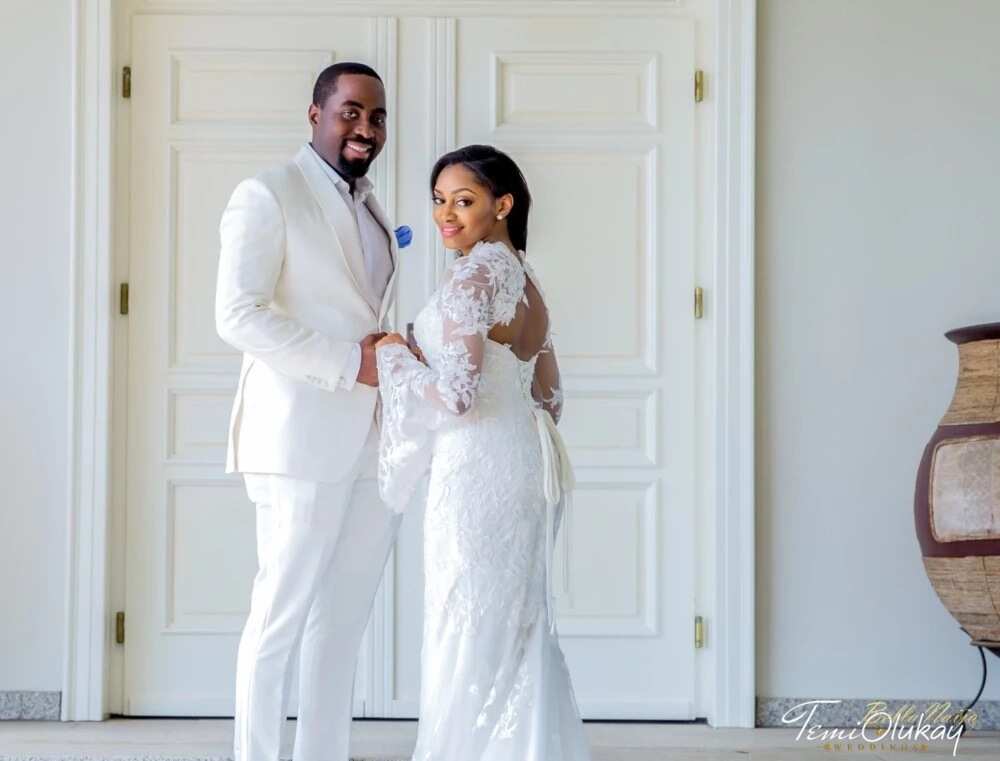 Donald Duke's other daughter, Nella, did not fall behind her sister. In less than a week after the news about Xerona's engagement appeared on the Internet, Nella got engaged, too. She chose Asuquo Ekpeyoung as her future husband. He is a political activist and a Commissioner of Finance in Cross River State. Asuquo Ekpeyoung is famous for becoming the youngest commissioner in the country, being only 32. He got appointed in 2015 by the Governor Ayade. According to the media, he and Nella got engaged during the private dinner with their friends and family. Before the engagement, they have been dating for more than a year and kept their relationship private from the media's eyes.
Nella and Asuquo had their wedding ceremony in May 2018, only a few weeks after her sister Xerona got married to her husband. The couple held both a traditional and white wedding. The bride and groom looked extremely happy, and so did the guests. Perhaps, Donald and Onari Duke should expect grandchildren very soon.
If you are wondering about Donald Duke son, he does not have one. But maybe his sons-in-law, Derin Phillips and Asuquo Ekpeyoung, will become like real sons to him.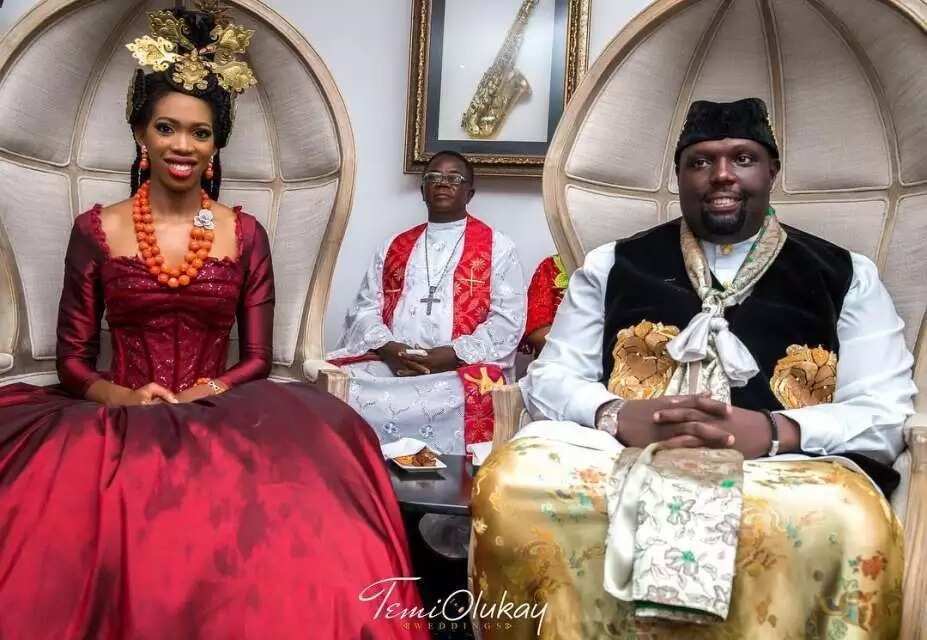 These are the exciting facts about the ex-Governor of Cross River State, Donald Duke. You learned new things about his career and family matters.
READ ALSO: Donald Duke bike at Calabar Carnival catches all eyes
Source: Legit.ng