Best happy Mother's Day images, quotes, wishes and messages
Happy Mother's Day images and messages are the best way to let your mom know you appreciate her, especially when you cannot be near on this very special holiday. If you need some inspiration for writing your wish, let us help you out.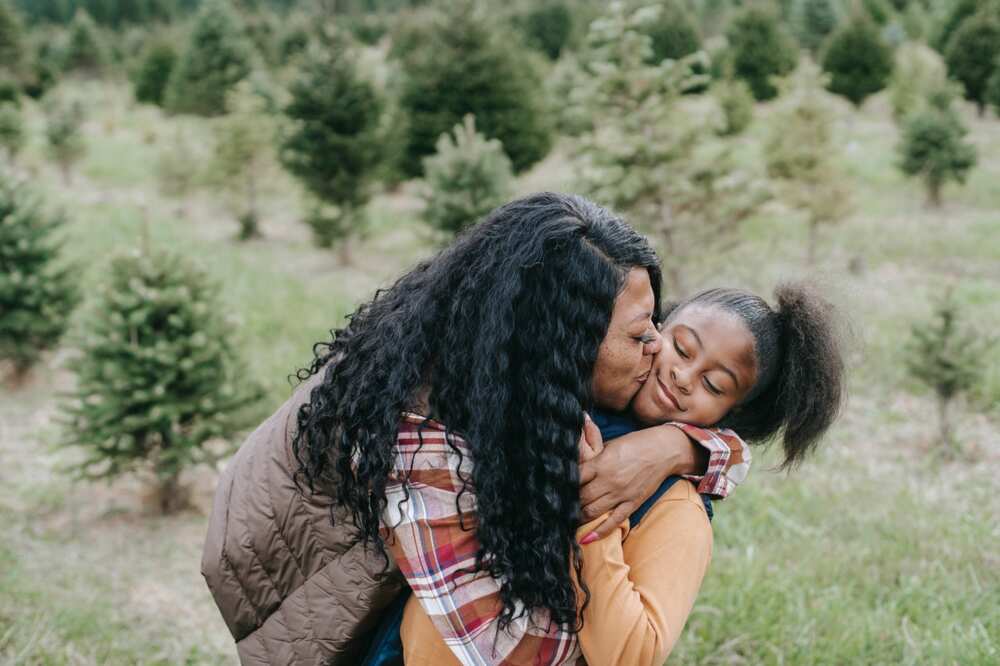 What is the best message for Mother's Day? It's the one that comes from your heart. The meaning and value of beautiful words are always high when they come from the bottom of your heart. The simple words, "I love you," mean a lot when they are spoken sincerely. If you tell your mommy you love her every day, she will be the happiest mom on earth, no matter how hard her life may be.
Reminding her how dear she is to you, how much you love her, and how you appreciate everything she has done for you is one of the best things you can do for her. You don't need to be a poet; you just need to express your love and care in a couple of sincere words.
Sincere words are some of the best gifts you can give a mom, even if the woman you are saying them to is not your mother but your grandma, aunt, sister, or friend.
Below, you will find a collection of great happy Mothers Day quotes, images, and messages that you can share with that special lady.
Beautiful happy Mother's Day images, quotes, and wishes for your mom
Here are some heart-warming Mother's Day quotes and images that will tug at your mom's heartstrings:
Dear mom, you are the best gift heaven could ever send to our family. Your love, your care, and the light of your heart fill our lives!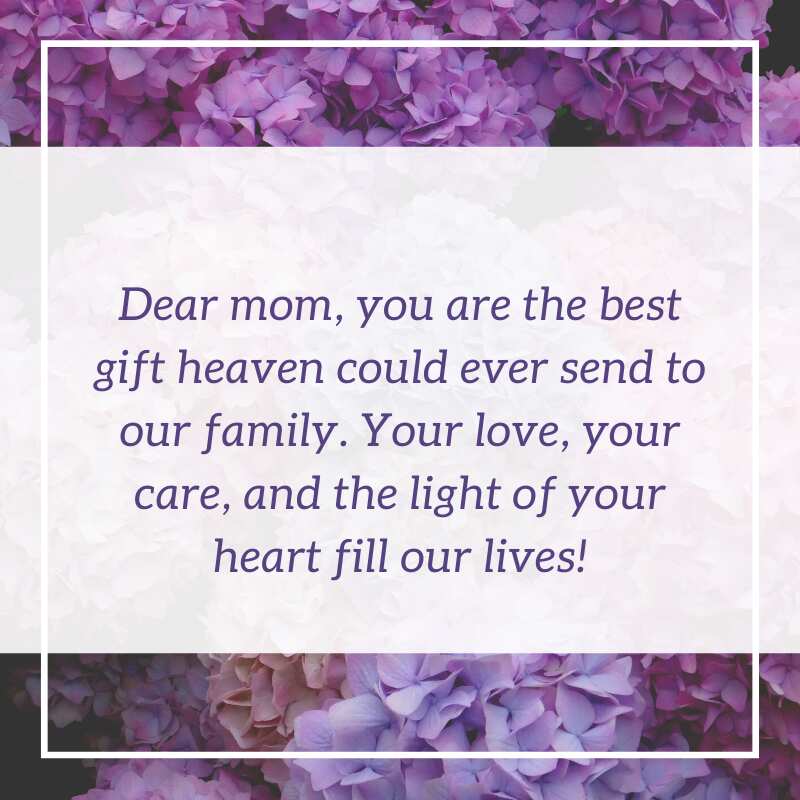 Have a happy Mothers Day, dear mom! It's now my turn to take care of you and make you feel full of joy in return for all the love you have given to me.
You are the one who's been there to support me when I couldn't walk, to teach me when I couldn't speak, and to talk to me when I couldn't think. Thank you for all the love, dearest mom!
All of us here are greeting you with Mother's Day wishes and thank you for everything you have done to us, for all the pain you have suffered for us, for all the care you have given us, and for all the strength we have owing to you!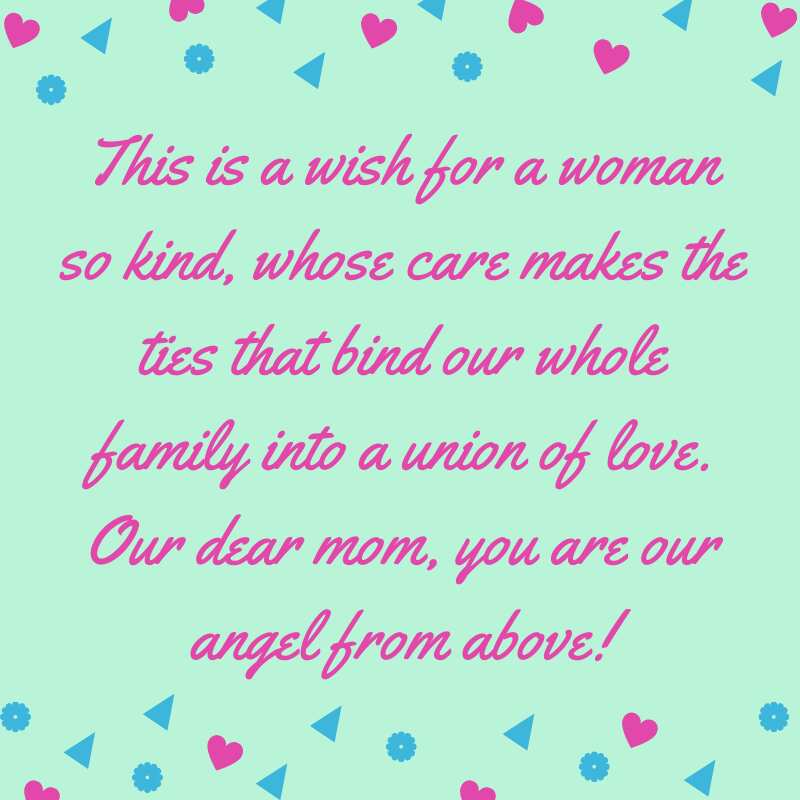 Do you know how many stars there are in the sky, mommy? This is how many thanks and regards I have in my heart for you, the woman who gave me my life. Thank you for everything, dear mom, and have a happy Mother's Day!
This is a wish for a woman so kind, whose care makes the ties that bind our whole family into a union of love. Our dear mom, you are our angel from above!
I am special, and do you know why? That's because I have such a very special and loving mom as you! You are incredible, and I thank you for everything!
M stands for Miraculous, O stands for Open, T stands for Truthful, H stands for Honorable, E stands for Elegant, and R stands for Respected from the bottom of our hearts. We love you, our dearest mom!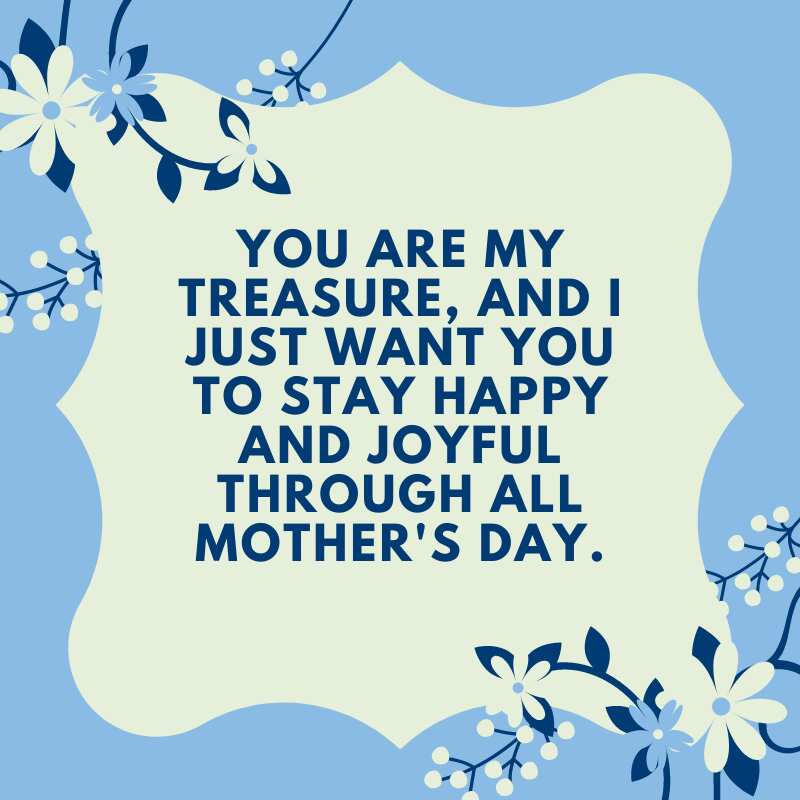 None in the world can take your place; none in the world can have such grace. You are my treasure, and I just want you to stay happy and joyful through all Mother's Day.
Thank you for your helping hand, dear mother, thank you for not letting me fall, for always being around, for waking me up, for encouraging me, for teaching me, and for loving me. Have a happy Mother's Day now and ever after!
Heart-warming happy Mothers Day images and quotes for grandma
Use these Mothers Day messages to remind your grandma that you also cherish her and love her:
Dear grandma, you always know how to lift me up with just a smile. That's why I love you so much.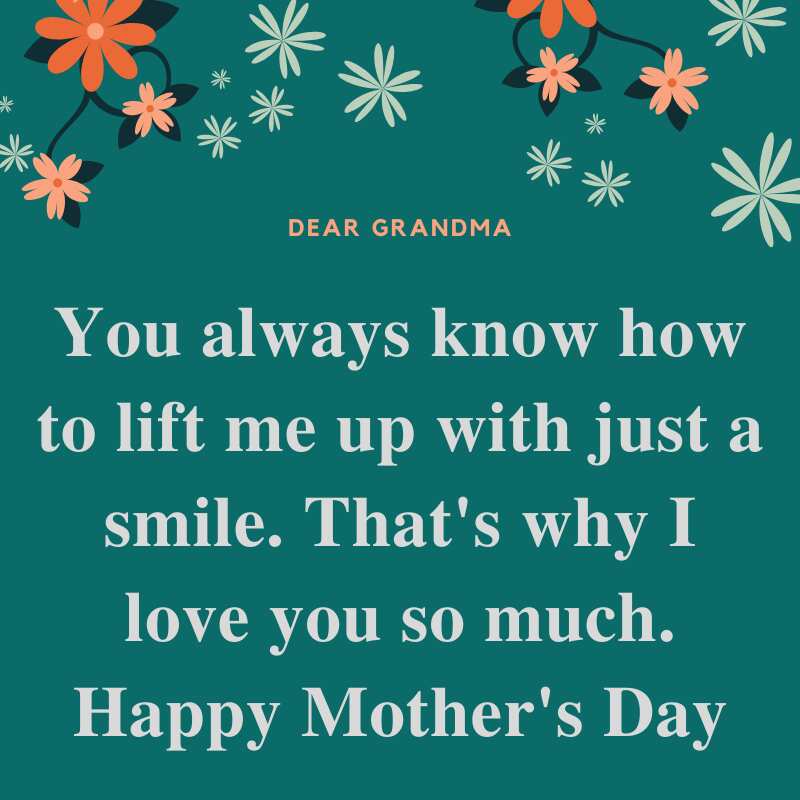 Dear grandma, I picked this card just for you as a way to celebrate all the wonderful things you do. Sending hugs and kisses your way. Happy Mother's Day!
I feel very proud to have such a beautiful and loving grandmother as you. You are one of the most influential people in my life, and on this special holiday, I could not help but say hello. May God bless you very much.
Happy Mother's Day to my sweet grandma. You are a guiding light in my life and a source of endless inspiration. No woman has taught me as much or loved me as deeply as you, grandma. Thank you for always believing the best in me and encouraging me to pursue my dreams. I love you so much.
You are the queen of our house, and today, on Mother's Day, we greet you with all our love and respect. Dear granny, always remember that we love you very much and that we are grateful and proud of being your descendants.
Your nana will undoubtedly appreciate receiving any one of these beautiful happy Mothers Day wishes.
Happy Mother's Day quotes and wishes for an aunt
Use these soul-stirring Mothers Day wishes to wish your aunt joy on the special occasion:
Happy Mother's Day. You've shown me what it means to be an amazing mother, mentor, teacher, and friend. You are a lovely, caring person in every way possible, dear aunt. I hope your Mother's Day celebration is as special as you.
I find myself very fortunate to have an aunt like you, who is like a mother to me. You have always taken good care of me, supported me, loved me, and showered me with unconditional affection. Wishing you a very happy Mother's Day, aunt!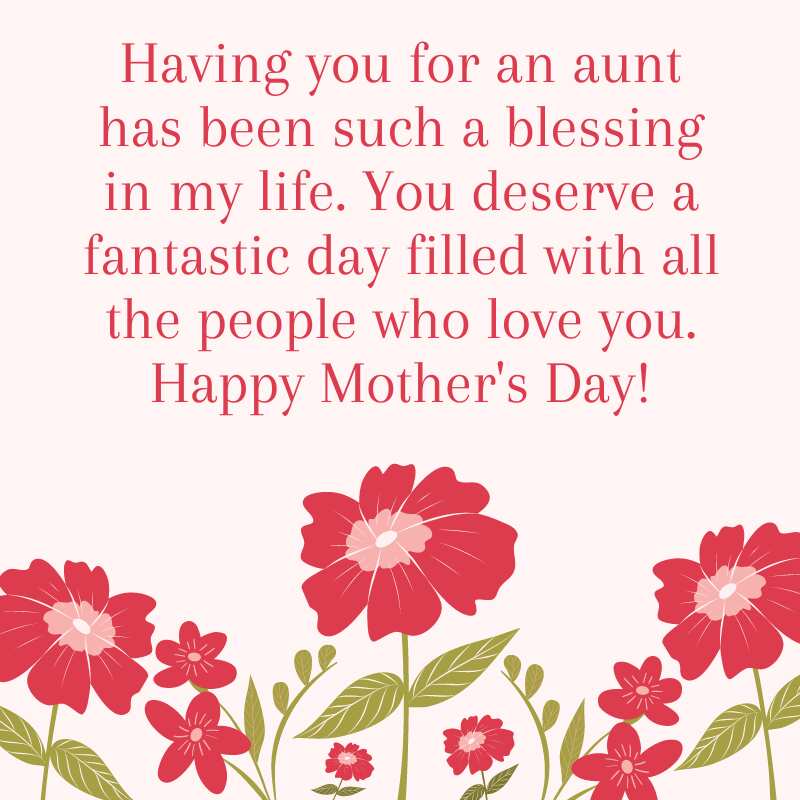 Happy Mother's Day. You're loved by so many. I couldn't ask for a more kind, caring, and amazing aunt.
You have baked me cakes, you have taken me out shopping, you have made me laugh, and you have hugged me when things were not that great. I love you so much, dear aunt. Happy Mother's Day.
I want to gift all the smiles, happiness, and goodness in this world to the aunt who has always loved me, guided me, and supported me—happy Mother's Day to you.
Use these beautiful happy Mother's Day images and wishes to show your mom or any other mom how much you love and appreciate her. Send her a message or talk to her personally, be sincere and open, and she will have a delightful holiday. Best wishes to all the moms!
READ ALSO: When is Mother's Day in Nigeria 2021: mark your calendars
Legit.ng recently published an article that can provide you with an answer to the question, "When is Mother's Day in Nigeria?" If you are one of the people who always get confused about the exact date of the holiday, we have you covered.
In addition to learning about when Mothers Day is celebrated in Nigeria, find out about its history, as well as when other countries choose to mark this holiday in their calendars.
Source: Legit.ng