- Wife of Senate president, Toyin Saraki, has shown commitment in ensuring that more children are vaccinated in Nigeria
- The founder-president of Wellbeing Foundation has being at the forefront of women and children welfare
- She displayed this on Thursday, April 26, when she visited a Primary Healthcare Centre (PHC) in the outskirts of Abuja
As part of activities of marking World Malaria Day and World Vaccination Week, Wellbeing Foundation founder-president, Toyin Saraki, joined other health workers in carrying out vaccination at Lugbe PHC, Abuja.
She also distributed insecticide treated mosquito nets to mothers present and encouraged them to keep their environment clean always.
According to her, vaccination saves life, and it is vital in the fight against communicable diseases.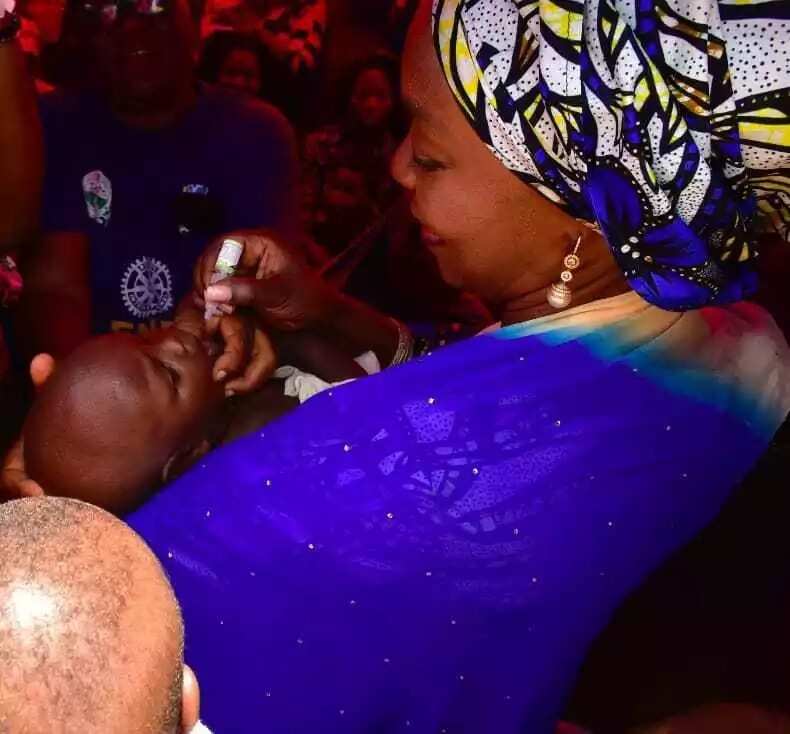 READ ALSO: Wellbeing Foundation Africa tackles cancer; releases rapid assessment report
The women who were visibly excited to see Wellbeing Foundation's founder-president, hailed her for her constant support to their locality. They also presented her with gifts to show appreciation for her efforts.
Speaking to journalists after the event, Saraki expressed optimism that with constant advocacy, Nigerian women can give birth to children safely and their wards protected with immunization.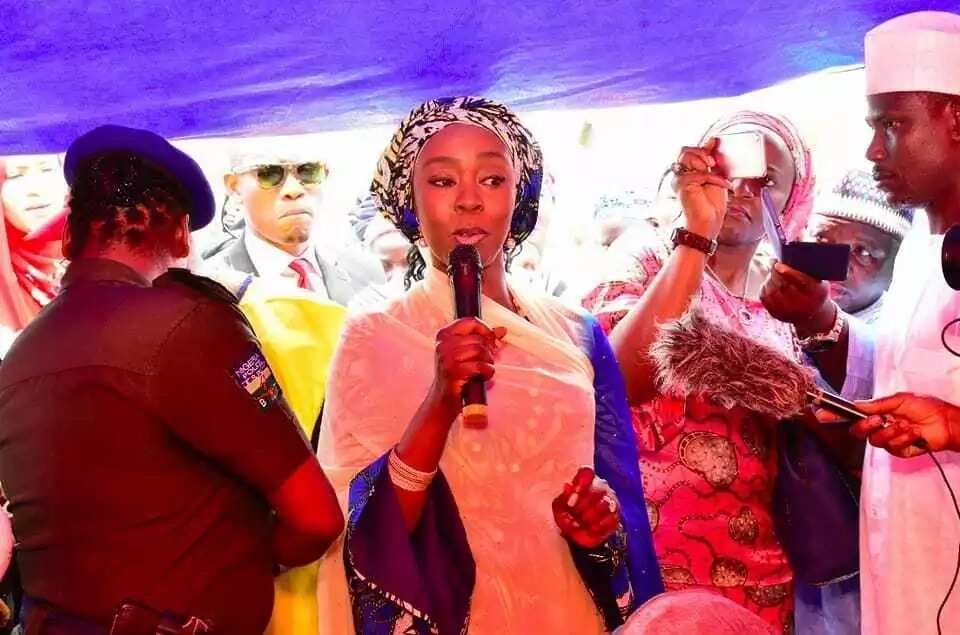 Her words: "I am very grateful that I am alive to witness this day. For over three years, this was one of our first sites, where we decided to pilot ante-natal and post-natal classes and what we discovered was that, once the mothers are educated about what they should expect and how they should cooperate with the public health officials, their outcomes increased positively.
"So because of that, this week is African vaccination week, and as you know the municipal city council and the AMAC and the primary health care development agency, they are putting a focus on immunizing our children at the right time promptly and also monitoring that evaluation.
"I decided that since we already work with the PHC to ask if we could use this as a model site for immunization and it is very wonderful to see that the mothers are accepting, infact they have become equal partners."
She continued: "Our women now know that the immunize the child and to breastfeed the child and to protect the child from malaria, is the best investment they can make on the child. What you see here is a very successful partnership between the agencies, the communities and the mothers themselves and we have got a very high immunization coverage reach here which I hope will be replicated across the country.
"We don't have enough coverage around the country, but flagships of excellence like this, in terms of immunization coverage can show that if the immunization is readily available, the populace is sensitized, mothers bring their children to immunize."
PAY ATTENTION: Read the best news on Nigeria's #1 news app
Saraki is the special adviser to the Independent Advisory Group (IAG) of the World Health Organization's (WHO) Regional Office for Africa (AFRO) and Global Goodwill Ambassador for the International Confederation of Midwives (ICM).
As wife of Nigeria's Senate president, and in recognition of her longstanding high-level global health advocacy, Saraki is also chair of Nigeria's Primary Health Care Revitalisation Support Group, which is co-chaired by House of Representatives members Honourable Chike Okafor and Honourable Mohammed Usman.
N1,500 for health of Nigerians on Legit.ng TV