- Popular filmmaker and actor Kunle Afolayan comes for his brother after he stated that their father was poor
- The filmmaker noted that his brother is stupid for making such statement
- He said his father was able to provide quality education with priviledges that others could not afford
Adeyemi Afolayan, popularly known as Ade Love, was the most popular filmmaker in his time. He producer the best movies in the industry while he was alive.
Ade Love's children seem to be at odds after one of his sons made a statement that came as a shock to many Nigerians who knew Ade Love while he was alive. During an interview, Aremu Afolayan had stated that their father Ade Love was a poor man.
However, Kunle Afolayan who took after his father and became one of the best filmmakers in Nigeria came out to defend his late father after his brother made the statement, describing Ade Love as a poor man.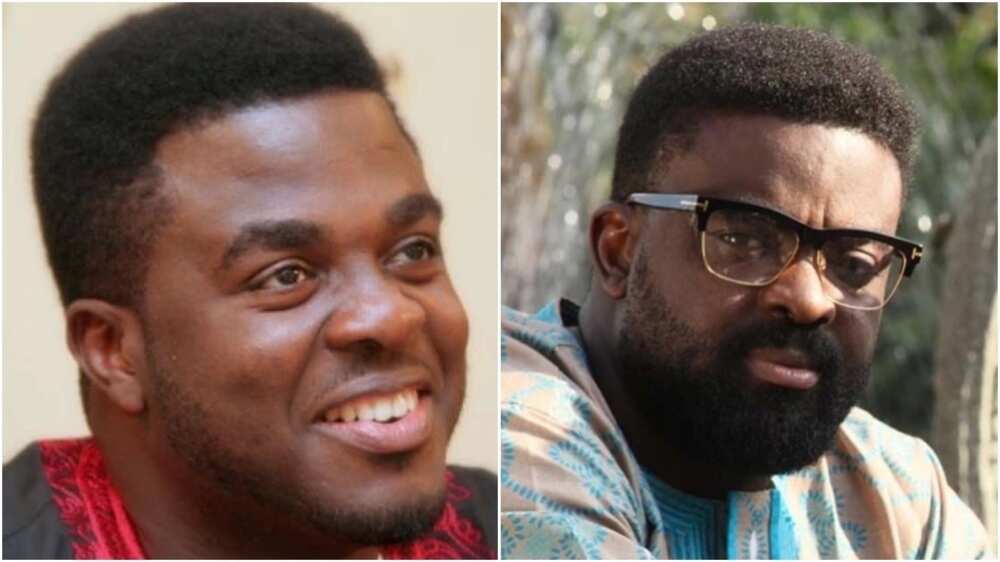 During an interview with The Punch some weeks back, Aremu had expressed that he had grown up poor.
READ ALSO: Actress Shan George excited as mom stands on her feet for the first time in years
He said: "My father was never a rich man; he only made money but never had money. Whenever he made money, he spent it almost immediately. He did not have money because he did not have investments. He did not leave anything for me, but he made me work and earn a living for myself. If he had left something, maybe I would have grown better than this, but it has taught me that I would not do the same to my children. My father was only famous but he was never wealthy.
I was born poor but I don't know if my other brothers would say otherwise but I know that I was born poor in a makeshift wooden face-me-I-face-you house in a very poor area. Rich people never affiliated themselves with us or allowed their children to play with us."
However, Kunle who did not agree with what his brother said recently had an interview with The Punch to clarify his stand on the matter.
He said: "Do you know Ade Love? Was Ade Love a poor man? That is his (Aremu's) own opinion as everyone has a mind of their own. I would not say things were rosy, but we were never poor. If your parents were able to give you quality education and you enjoyed some luxuries that a lot of people didn't have access to, then you cannot openly say you come from a poor home.
I am sure I didn't come from a poor home. Though I cannot speak for anyone, I just think he (Aremu) is stupid. I didn't get to see the story. Funnily, some people thought I was the one who granted the interview. When the General Manager of Eko Hotel told me he read my interview in SUNDAY PUNCH, I was surprised because I didn't grant any interview recently. Whenever I see the man again, I will let him know it was not me he read; it is a misrepresentation."
Adeyemi Afolayan was a Nigerian film actor, director and producer. He is the brother of actress Toyin Afolayan as well as father to film actors, Kunle Afolayan, Gabriel Afolayan, Moji Afolayan and Aremu Afolayan.
PAY ATTENTION: Get the Latest Nigerian News on Legit.ng News App
He produced many Nigerian hit movies including the popular Nollywood movie known as Taxi Driver.
Dayo Amusa Interview for Star Chat: Honest interview and giveaway | Legit.ng TV