List of natural resources in Nigeria and their locations
Nigeria is a huge country which is rich in natural resources. The Nigerian economy highly depends on these resources, that is why they are a huge part of many people's everyday lives, especially those who work in the industrial sphere. Here is the list of natural resources in Nigeria and their locations, along with the interesting facts about them.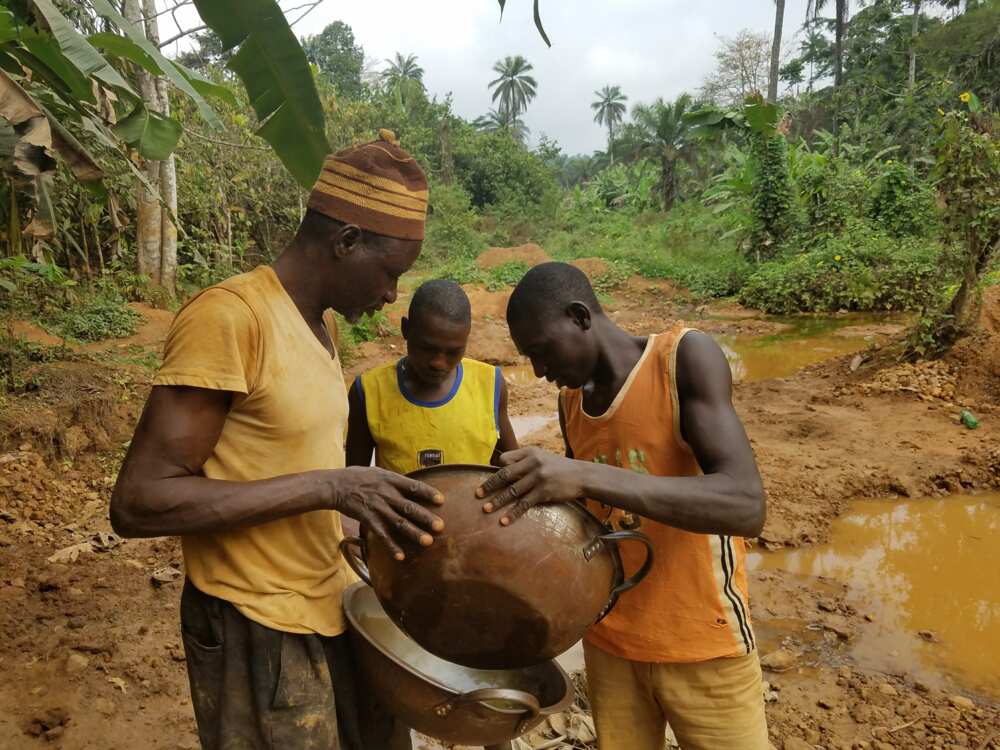 Mineral resources of the planet are all minerals that mankind extracts. The resources available and suitable for industrial use are called the mineral resource base. And today over 200 types of mineral raw materials are used.
Natural minerals become resources only after their extraction and use in industry and economy have been mastered.
What are natural resources?
Natural resources are commonly defined as the sources of wealth which appear naturally and are used by humans. They have a few classifications, which depend on different principles. The most popular out of them is renewability – according to this one, the natural resources are classified as renewable and non-renewable. Here are the examples of natural resources: renewable resources are animals and plants, while non-renewable resources are minerals, soils, and fossil fuels. Non-renewable resources are usually found in very limited amounts, and Earth can take ages to produce the new ones. That is why the non-renewable resources are valued the most.
The resources also can be classified by their use. According to this classification, there are mineral and agricultural resources. We will be examining the mineral and agricultural natural resources in Nigeria in our article today. You will learn where in the country you can find both kinds of resources.
Mineral resources in Nigeria and their locations
The essential question in Nigeria nowadays is – where to find mineral resources? They can really enhance the economy of the country, as they are usually used for trading and export. Here is the list of the most frequent mineral resources in Nigeria, and the states where they usually can be found:
Bitumen – Lagos, Edo, Ondo, Ogun.
Coal – Ondo, Enugu.
Oil and gas – Akwa Ibom, Abia, Bayelsa, Edo, Delta, Rivers, Imo.
Gold – Edo, Ebonyi, Kaduna, Ijesha, Oyo.
Iron ore – Benue, Anambra, Kogi State, Kwara, Delta State.
Lead and zinc – Ebonyi, Benue, Ogoja, Kano.
Salt – Akwa Ibom, Abia, Ebonyi, Cross River.
Tin – Jos, Bauchi.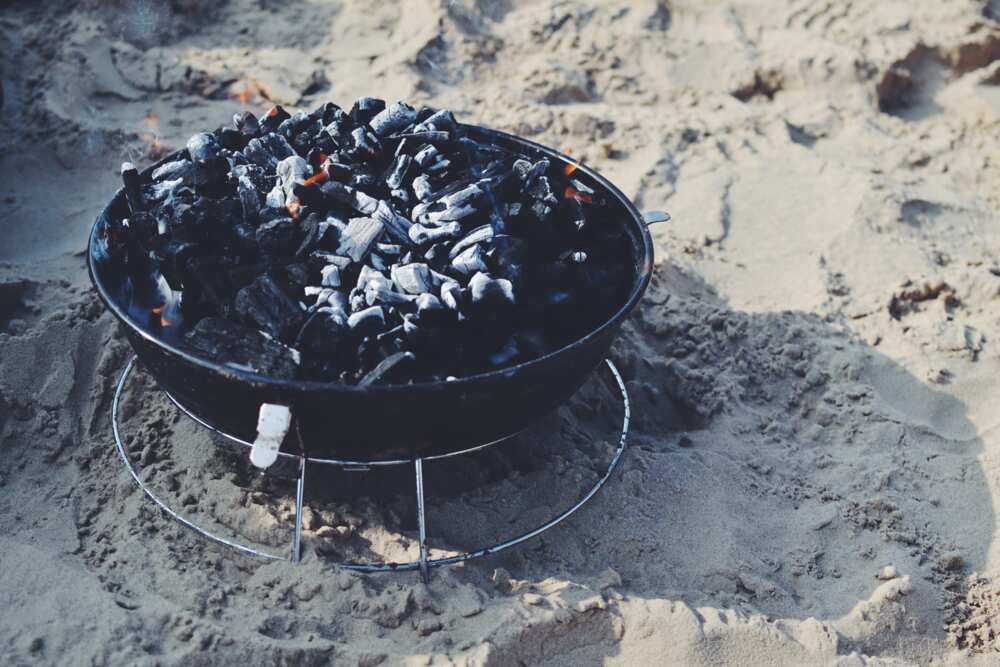 Agricultural resources in Nigeria and their locations
Agricultural resources are extremely important for the country's economic purposes just like the mineral resources. They are not only used for export and trading like the mineral ones, but they also can be consumed directly by Nigerian people. Here is the list of the important agricultural resources in the country, and the states where you can find them:
Cocoa – Edo, Anambra, Imo, Kwara, Ondo, Ogun, Osun, Oyo.
Coffee – Kwara, Bauchi, Osun.
Cotton – Katsina, Kano, Niger, Kwara, Sokoto.
Groundnut – Ebonyi, Katsina, Sokoto, Kano, Niger.
Kola nut – Ogun, Oyo, Osun, Kwara.
Oil palm – Akwa Ibom, Imo, Anambra, Oyo, Aba.
Plantain – Ogun, Oyo, Osun.
Rubber – Delta, Cross River, Ogun, Edo.
Sugarcane – Sokoto.
Timber – Edo, Ogun, Delta.
READ ALSO: Renewable energy resources and technologies in Nigeria
The most interesting facts about Nigerian mineral resources
As you can see, Nigeria is blessed with plenty of natural goods, which are the primary source of income in the country. There is a huge amount of various natural resources in Nigeria. Mineral resources can be found in the earth crust and, as we have already established, hold a huge economical value. You can read some exciting facts about Nigerian mineral resources below.
The original discovery of coal, the popular Nigerian mineral resource, is dated 1909. It was placed in Enugu. The explorers started discovering more coal at the ogubate mine in 1918. According to the research, Nigerian coal holds a high place among the best coals in the world, due to containing a low amount of sulphur and ash. This means the Nigerian coal is eco-friendly. Nigeria has about three billion tons of coal, which are preserved in seventeen fields, and there is about 600 tons of coal reserve.
The main source of the Nigerian economy is petroleum. This resource was originally discovered in Oloibiri, Bayelsa State, in 1959. Nowadays, the whole 2.5 million barrels of oil are produced daily, and there are 180 trillion cubic metres of gas reserve.
One of the mineral resources that have the highest demand in Nigeria is rock salt. Rock salt is a combination made of table salt, caustic soda, chlorine, hydrogen peroxide, and various other materials. There is currently 1.5 million tons of rock salt preserved in Nigeria.
It is estimated that there are 10 million tons of lead/zinc in Nigeria. The states that produce this material are Enugu, Abuja, Cross Rivers, Cano, and others. The east-central part of Nigeria is the richest in lead/zinc – there is about 5 million tons of this resource.
In 1979, the Nigerian national iron ore company was established. Nowadays, it is said that 3 billion tons of iron ore are available in the country. The supplies of this material are present in such states as Enugu, Abuja, Niger, and Kogi. The interesting fact is that there are two companies in Nigeria that produce steel. They do not function currently. One of them is situated in Aladja, Delta State, and the other one is located in Ajaokuta.
What about precious stones in Nigeria? Believe it or not, there are a lot of gemstones in the country nowadays, and Nigeria can be proud of them, as they are considered to be among the best in the world. The states where you most often can find the precious gemstones are Bauchi, Plateau, and Kaduna. The kinds of gemstones that can be found are ruby, emerald, sapphire, and various others.
Bitumen is a material which people often use in road constructing. In Nigeria, it was explored first in 1905. Bitumen is widely used for constructing roads in the following states: Ogun, Edo, Ondo, and Lagos. The reserves of bitumen in Nigeria are large – they are twice more than the existing reserves of crude oil. Of course, they are also widely exploited.
Gypsum is the resource which helps the Nigerians to produce the cement, chalk, and POP (plaster of Paris), to use them for building. Currently, there are about 1 billion of the gypsum supplies in Nigeria. The states that produce this material are Edo, Delta, Gombe, and Kogi, along with a few others.
The mineral resource called talc can be found in the states like Kogi, Oyo, Osun, and Niger, as well as a few others. The estimated amount of Nigerian talc deposits is 4 billion tons. The only existing Nigerian talc plant is RMRDC, which stands for Raw Materials Research Development Council.
The bentonite and barite are primary substitutes of the mud, which can be used for oil wells drilling. There are supposedly 700 million tons of bentonite in Nigeria, which can be found in the following states: Borno, Plateau, and Adamawa. On the other hand, the 7.5 million tons of barite can be found in Bauchi and Taraba states.
There are no doubts that Nigeria is a country which is really rich and diverse in natural resources. However, some things need to be kept in mind. Firstly, before Nigerian independence took place, lots of natural resources were sent overseas, and this is the main reason why they are now in quite a poor condition. Secondly, people who operate the natural resources of Nigeria should be aware that many of them are non-renewable, and the responsible and mindful approach should be invented when it comes to the use of these resources, to preserve some for the next generations of Nigerians.
READ ALSO: Richest African countries in terms of natural resources
Source: Legit.ng