I was disappointed in Noble Igwe - BBNaija's Ahneeka reacts to the media's personality comments
- Ahneeka from Big Brother Naija has shared her thoughts regarding Noble Igwe's recent comments
- The ex-contestant of the reality show said it was unfortunate that Noble made such a comment about her hygiene
- She said she was disappointed in him
She may have been evicted from BBNaija a few weeks ago, but Ahneeka has not forgotten the comments some people made when she was on the popular reality show.
Speaking in a recent interview, she particularly had choice words for media personality Noble Igwe who had made some unsavoury comments about her pimples and general hygiene.
"I wanted to tell Ahneeka to wash her face more, cut down on soda and stop pressing the things on her face but her supporters would not hear it. Ahneeka goes to bed with the same outfit, so no one can make her have her bath twice in a day," Noble said.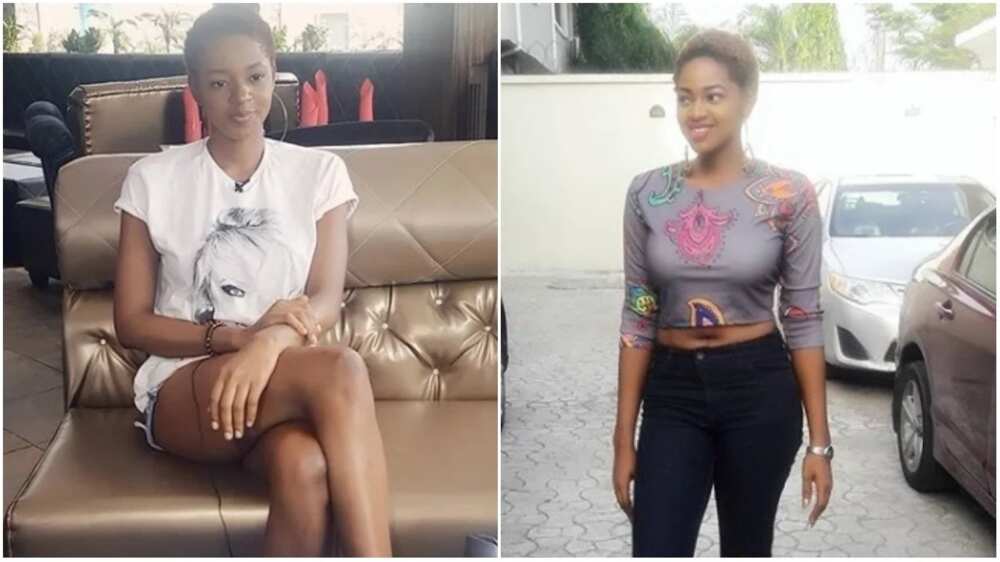 Ahneeka responded by saying: "I was disappointed at the Noble Igwe situation; nobody should be allowed to talk about another person like that on social media. He knows he has a social media presence, I don't think you should say that to any woman.
He has a beautiful wife and daughter I don't know how he would feel if someone talks about his family like that. I don't think he should disrespect people because they are going through a certain struggle. I have acne, I did not order for it, it wasn't my choice but it came and I had to deal with it.
You cannot come out and tongue lash me on a social media platform which is biggest platform. I expected him to be more cautious and knowledgeable in handling such issues. Honestly, I am a lady and I take care of myself, my hygiene is close to perfect.
Everything cannot be broadcast, there are over 500 cameras in the house with just one screen; you can't see everything happening. That is why you do not see me take my bath. The backlash on social media in a whole was funny."
PAY ATTENTION: Install our latest app for Android and read the best news about Nigeria
BBNAIJA: women reveal what they'd do to win on Legit.ng TV.
Source: Legit.ng