Hausa people represent a huge ethnic African group (over 24 million people) located in the Northern part of Nigeria and some other countries nearby. Like many other local tribes, these people also like to celebrate holidays and organize Hausa festivals. This is an interesting society with its unique traditions, believes and cultural symbols.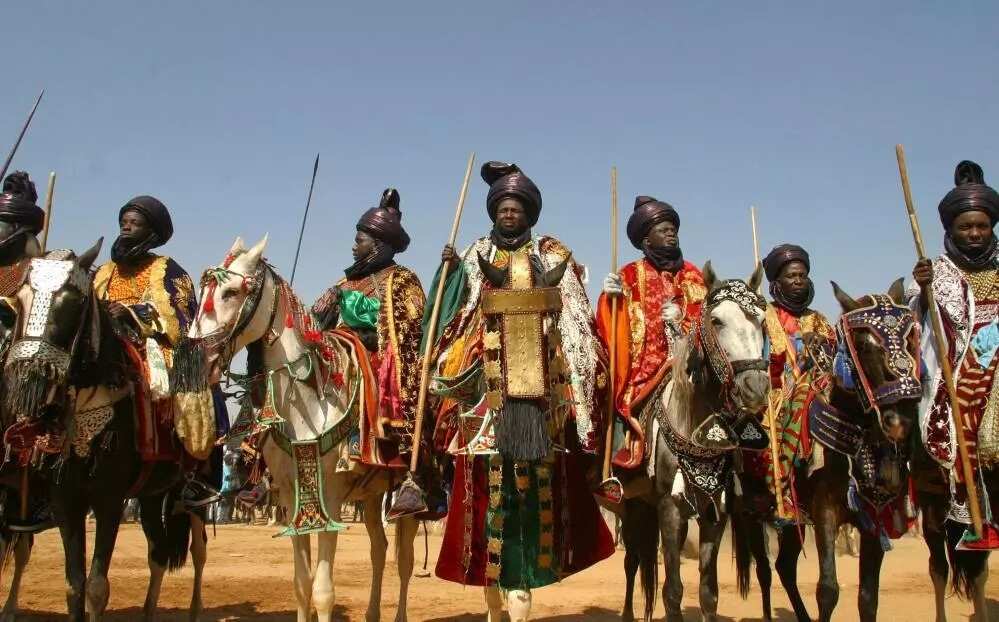 Festivals in Hausaland
Hausa festivals in Nigeria are often exclusive to locals only and amazing to observe by foreign visitors and tourists.
We would like to mention the names of Hausa festivals, describe their types and most interesting features that make this group stand out in Nigeria and Western Africa.
Hausa Cultural Festivals
Hausa-speakers from Kebbi state participate in the cultural festival called Argungu Fishing Festival. It is a tradition since 1934. Back then, the celebration was organized to honor the visit of Sultan of Sokoto. At first, this festival wasn't celebrated regularly. It used to be irregular gatherings of fishermen. However, today it is a big event, and it truly attracts tourists and Nigerians from different corners of the country and world.
Another interesting cultural festival celebrated in Hausaland is called Kallon Kuwa Festival. It is an annual event for many local villages and towns. People enjoy this cultural holiday because it symbolizes the ending of the cropping season and gives them hope that 'Kaka' will arrive (this is a symbol of wealth for different spheres of life, from social to economical).
Farmers love Kallon Kuwa festival because it means the time has come to rest and enjoy music and various entertaining activities. People enjoy some traditional sports such as dumb (this is how boxing is called in Hausa land) and koko (the local name for wrestling). They also sing and dance everywhere across their territories.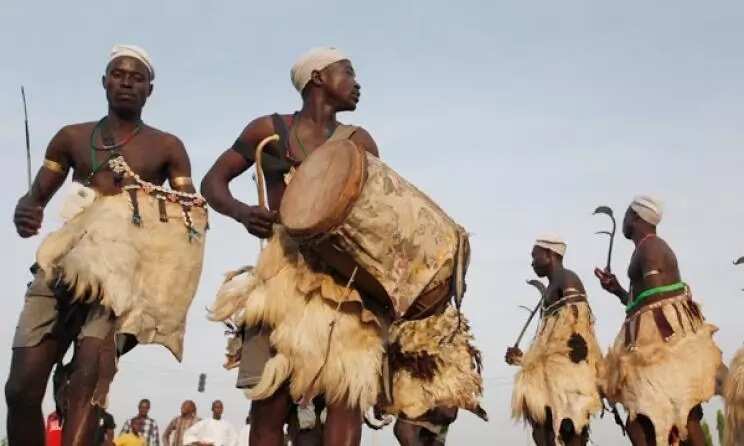 Hausa Music Festival
Music is a big part of Hausa people's life. Little Hausa kids start to learn dancing and playing musical instruments when they are young. The main topics of Hausa songs are praise of local historical people, historical events and prominent figures in Hausaland.
Musical performance is also an integral part of the culture. Hausa group plays folk music on a Goge or Goje (one-string fiddle), algaita (huge flute) and kakaki (trumpet). These musical instruments are used in the music festival of dances that include drummers, dancers and performers who do magic tricks in public. Drummers use special instruments. Dancers also wear leather and accessories. Such groups go from town to town to make the friendship between Hausa people stronger.
READ ALSO: Hausa culture and traditions in Nigeria: top facts to know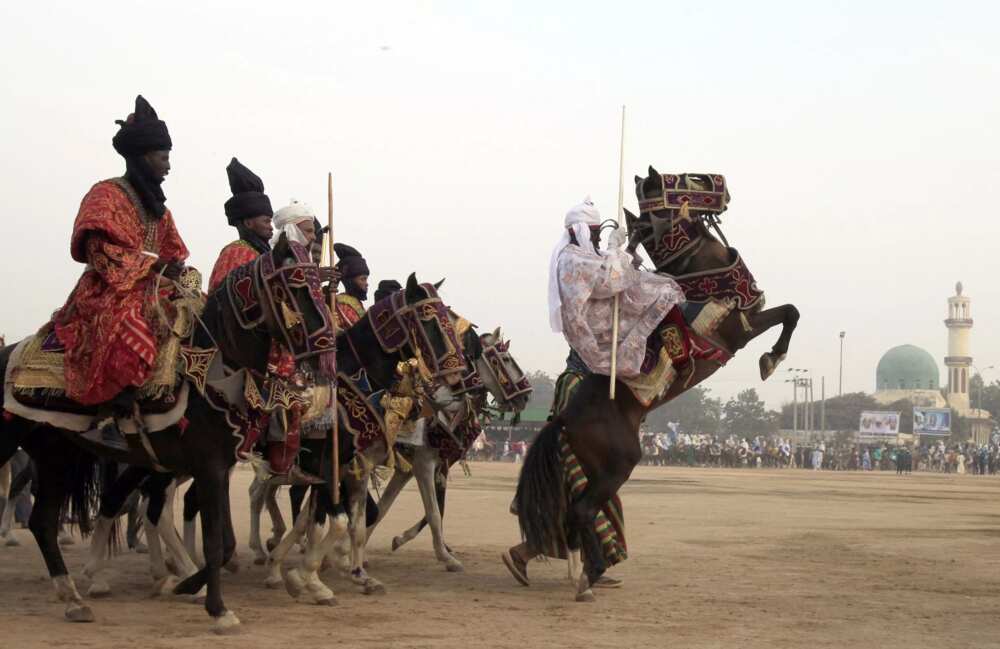 Islam: Names of Hausa Festivals
Most members of Hausa group are Muslims. They celebrate two major religious festivals called Eid Al Kabir and Eid Al Fitri as well as Durbar festival that is the culmination of the main two Muslim celebrations. Both festivals are also Nigerian public holiday dates, so the whole country (citizens who adhere to Islam) follows similar traditions for festival celebrations.
Eid Al Fitri symbolizes the ending of Ramadan. It lasts for 3 days, from morning to night. Hausa people like many other Muslim Nigerians help poor people through charity events and have family reunion celebrations.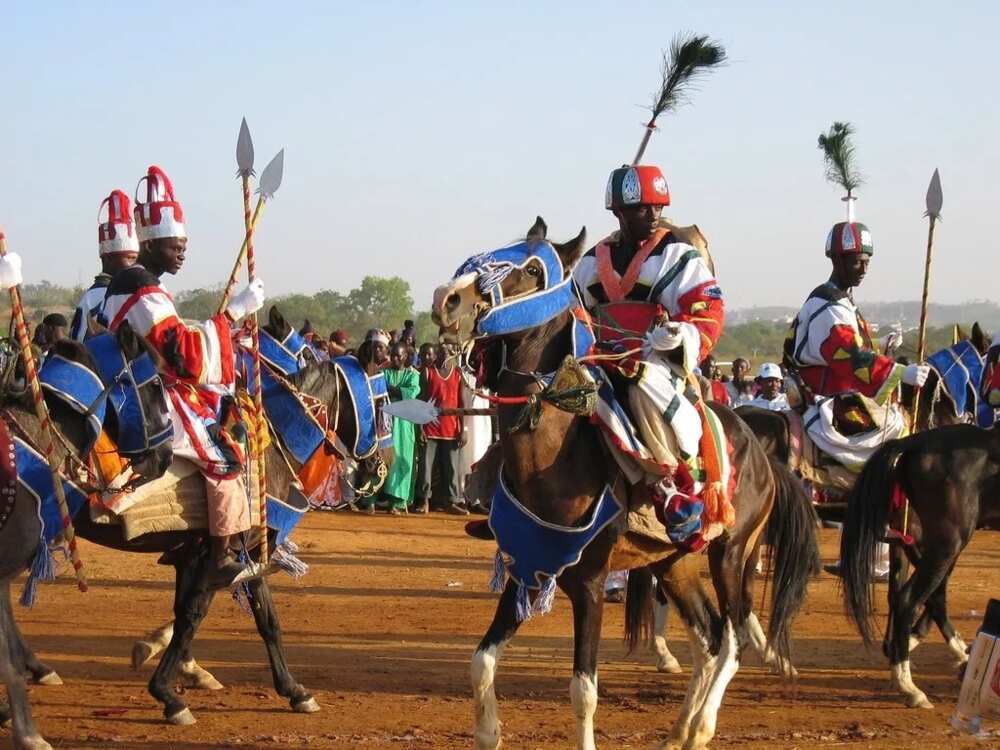 Durbar festivals are celebrated in Hausaland (Kano, Zaria, Katsina etc.) at Ramadan's end. This event is a popular attraction for citizens and foreigners who visit Nigeria. The festival starts with prayers. Then you can enjoy the parade of the Emir. This is incredible celebration with horsemen, music, traditional clothes and amazing mood.
These are the main and most interesting Hausa festivals in Nigeria. You can become a part of celebration and observe the group's traditions when you visit the northern part of Nigeria.
READ ALSO: 4 types of traditional dance in Hausa land