Are you looking for a simple recipe for pancakes that are gluten-free and healthy? Most of the recipes found on the web include flour. We want to focus on healthy food that helps you stay slim and fit. Learn how to make pancakes without flour and baking powder. We will list the main ingredients and cooking guide. You can always change some of the ingredients and make something new, delicious and surprising for your family.
Recipe for pancakes
This particular recipe is awesome because it is based on healthy foods only. You will understand how to make pancake breakfast for one or more persons and turn the regular meal into something fantastic and outstanding.
The step-by-step guide on how to make pancake at home is easy to follow. Each step describes the parts of the process that will take you no more than 10-20 minutes (if you choose the basic 6-piece meal). You will prepare the tasty meal at the end.
Ingredients for pancake
Oats (gluten-free or ordinary) – 80 grams
Apples – 1 fruit
Nuts (almonds, pecans or anything you like) – 50 grams
Milk – 150 ml
Bananas – 1 fruit
Butter (you can replace it with coconut oil) – enough to fry your pancakes
Tools
Blender
Grater
Knife
Bowl
Non-stick pan
Oven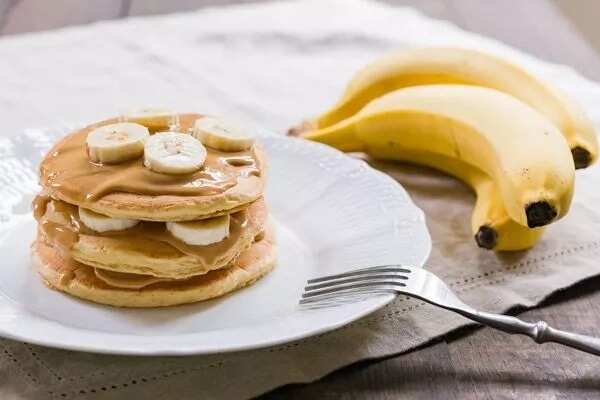 This recipe for homemade pancakes includes no flour or baking powder. They will be incredible, beautiful and simply delicious. You can add even more taste if you choose these products to serve your pancakes:
Apples (or avocado) – 2 fruit
Cinnamon – just a pinch
Maple syrup (you can replace it with honey) – to your personal taste
Fresh lemon juice – squeezed from a half of a lemon
Nutmeg – a little bit
Yogurt – any taste your prefer works great
Now, since we know the ingredients for pancake and serving ideas let us learn how to make pancakes without baking powder. You will make approximately 6 pancakes using the amount of products mentioned above.
READ ALSO: How to make yogurt with powdered milk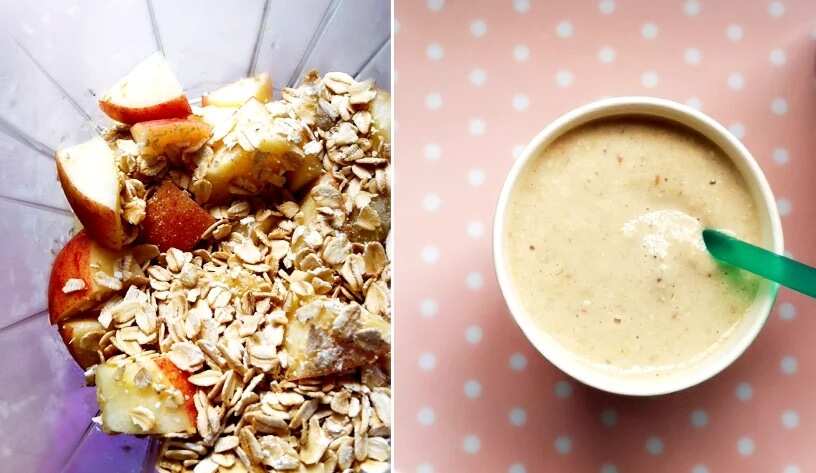 How to make pan cake at home
Step 1. Blend the oats.
Step 2. Use the grater to turn apple into tiny pieces.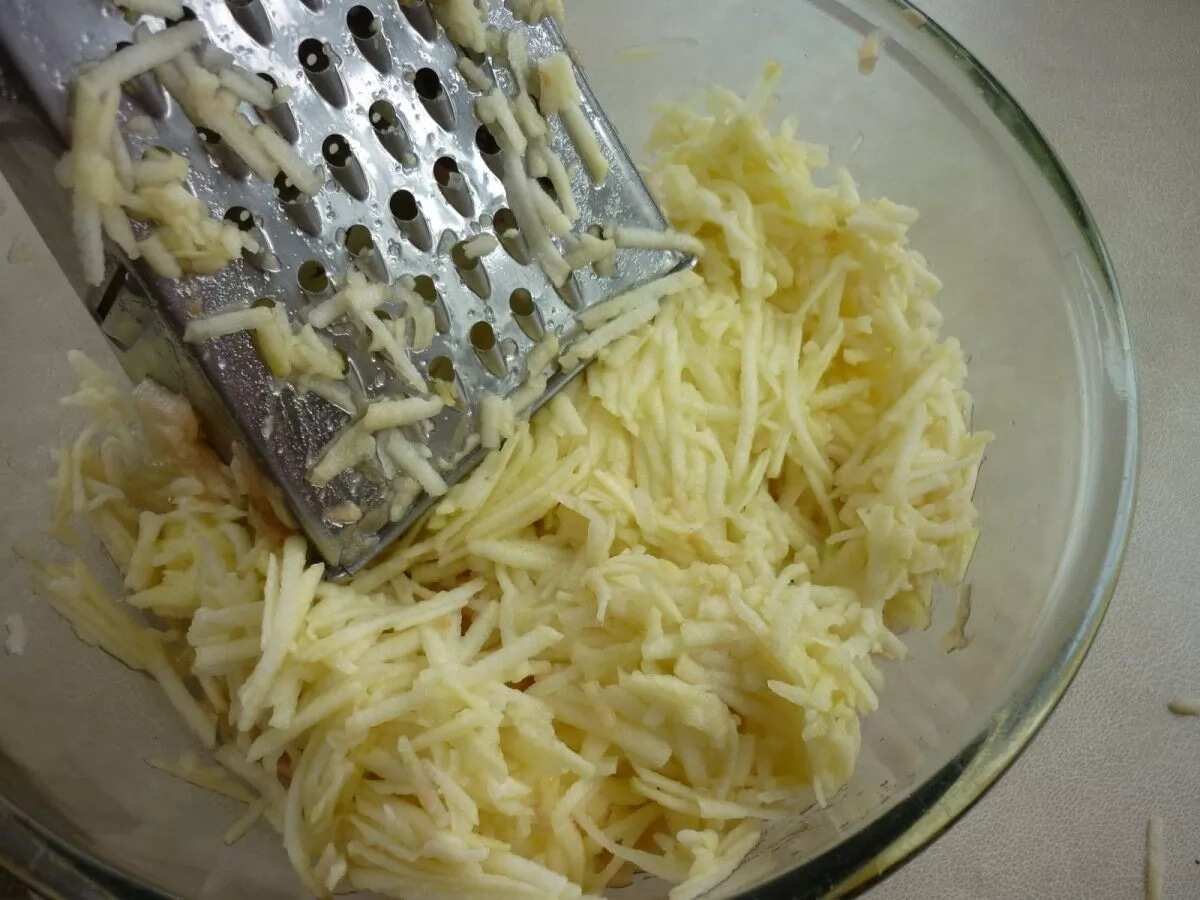 Step 3. Place most of the ingredients (banana, grated apple, milk, and nuts) into the blender and add your oats. You should blend them all to receive a nice smooth mixture.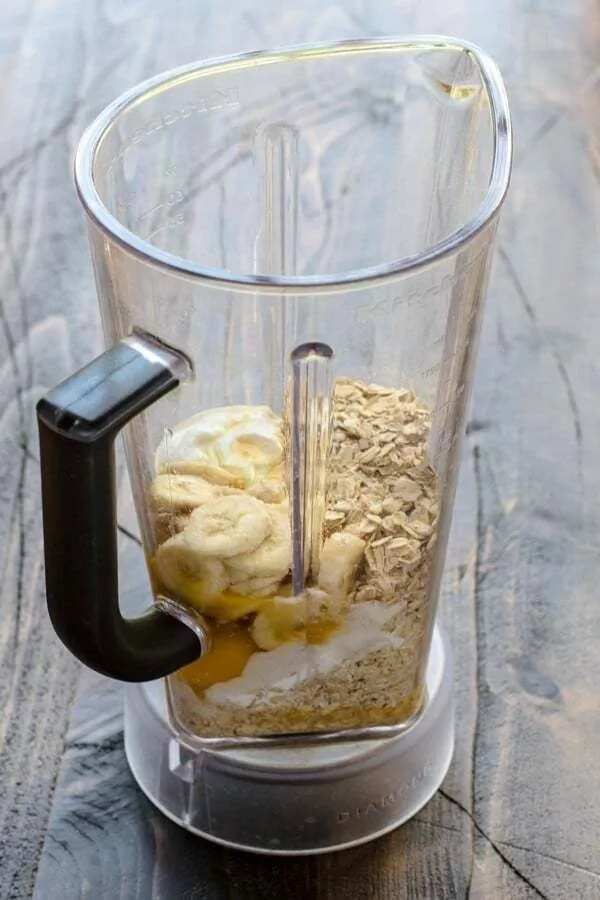 Step 4. Put a pan on the oven and preheat it. You can go with the medium heat and continue making the pancakes on the lower heat. Remember to put butter or oil to the bottom of the pan so that your pancakes do not stick to its surface while being fried.
Step 5. When the butter (or coconut oil) melts you can add a ladleful of your mixture to the pan. It will get the shape of the pan and your pancakes will look nice and round. You will see the bubbles at the top of the pancake while you are cooking them.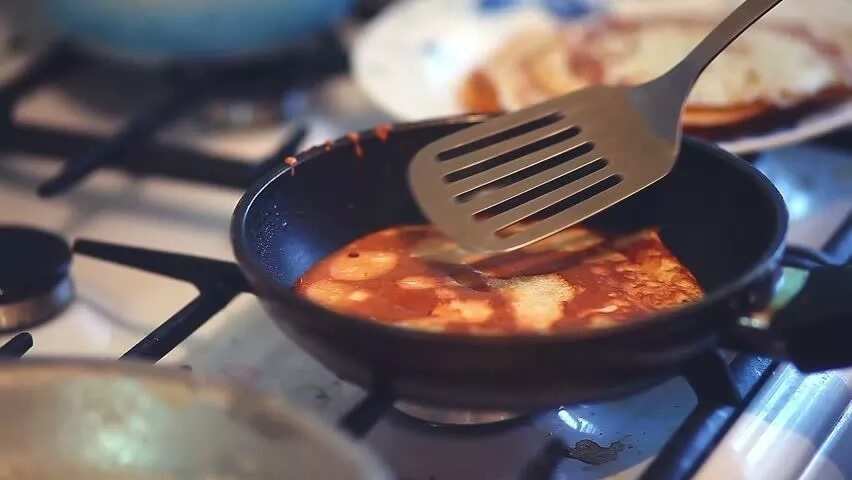 Step 6. Make sure you flip your pancake while it is cooking to make sure both sides are prepared. It usually takes 3-4 minutes to fry a pancake.
Step 7. When the pancakes without flour and baking powder are ready, you can make the delicious snack that goes well with them. Cut the apples into long or square pieces and add cinnamon, honey, nutmeg, lemon juice (or other toppings you like). Add this snack on top of your pancakes and serve the most amazing breakfast to people you love.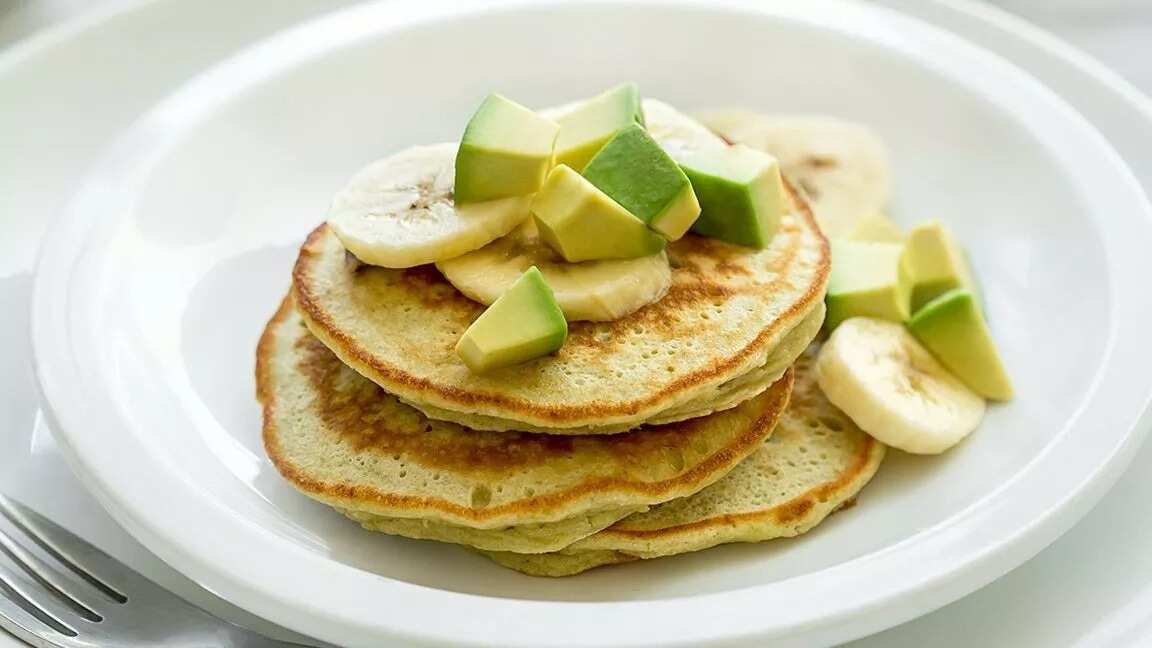 The cute-looking pancakes that are based on bananas, oats, and apples instead of flour or baking powder are very healthy. This gluten-free meal will be ready in about 10-20 minutes.
By the way, if you don't have a blender at home you shouldn't worry. You can easily mix all the ingredients (just use homemade oat flour, cut apples to tiny pieces and mash bananas) with your hands and a fork.
The breakfast that includes only fruit, oats and nuts will help you stay slim and get rid of extra weight. The natural sweeteners (bananas and apples) will make sure you get different vitamins and enjoy the taste of your food in the mornings.
READ ALSO: How to make Nigerian meat pie with stove
Source: Legit.ng