What helps a woman to feel charming and feminine? Of course, these are clothes in her wardrobe. Checkout the latest Ankara long gown styles and add new exciting pieces to your wardrobe!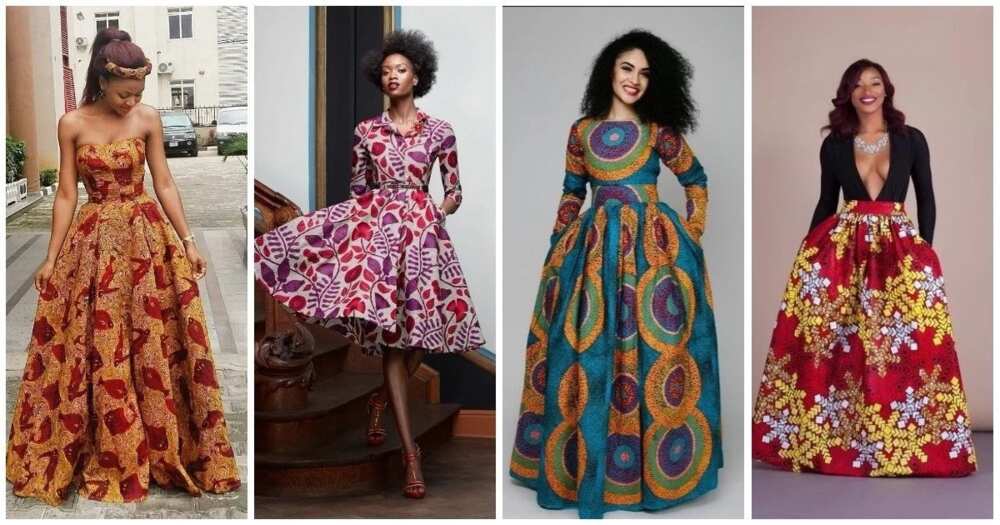 It is quite another thing when a woman puts on a gown.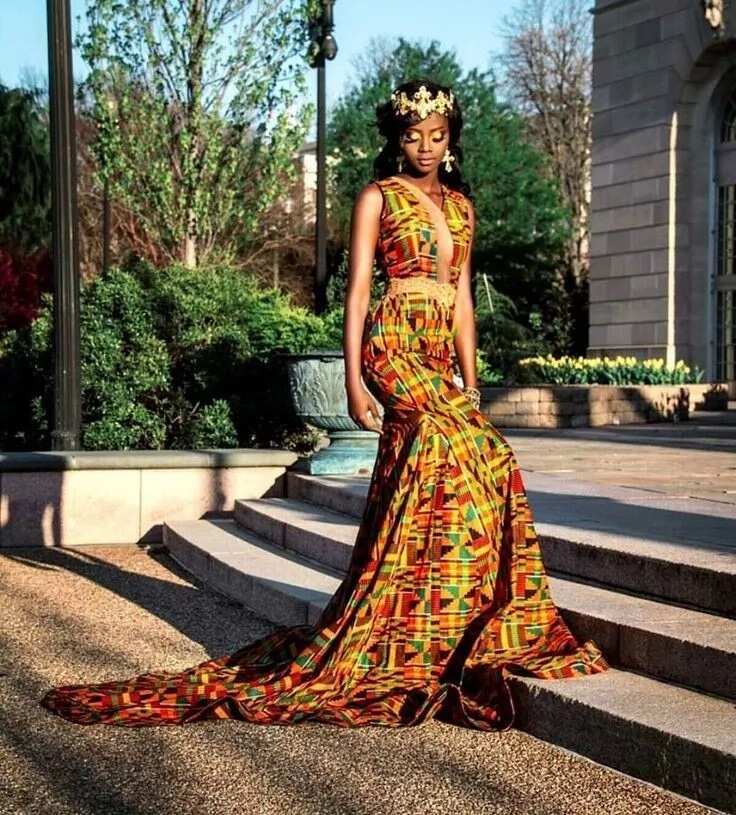 Not only her appearance changes but the inner person too. A lovely lady really becomes a representative of beautiful gender worthy of admiration.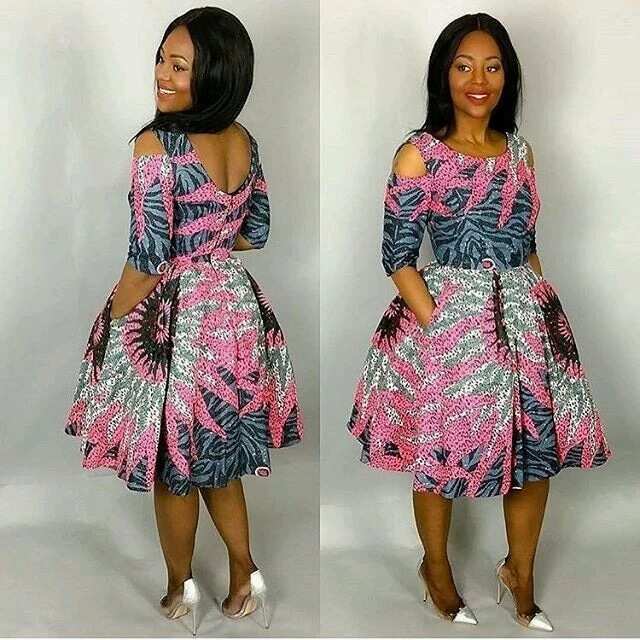 READ ALSO: Latest Ankara styles for children to wear in 2018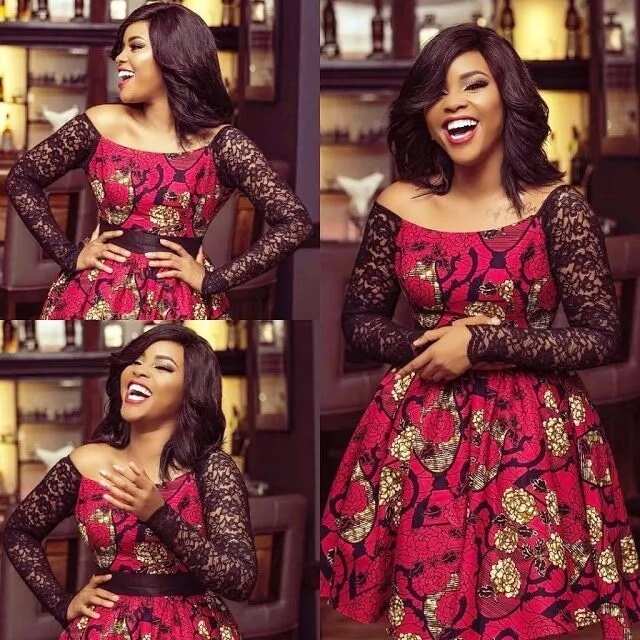 Elegant Ankara dresses are in high demand among Nigerian ladies who not only want to look like a delightful queen but also to behave like a representative of the female gender - strong, elegant, and irresistible.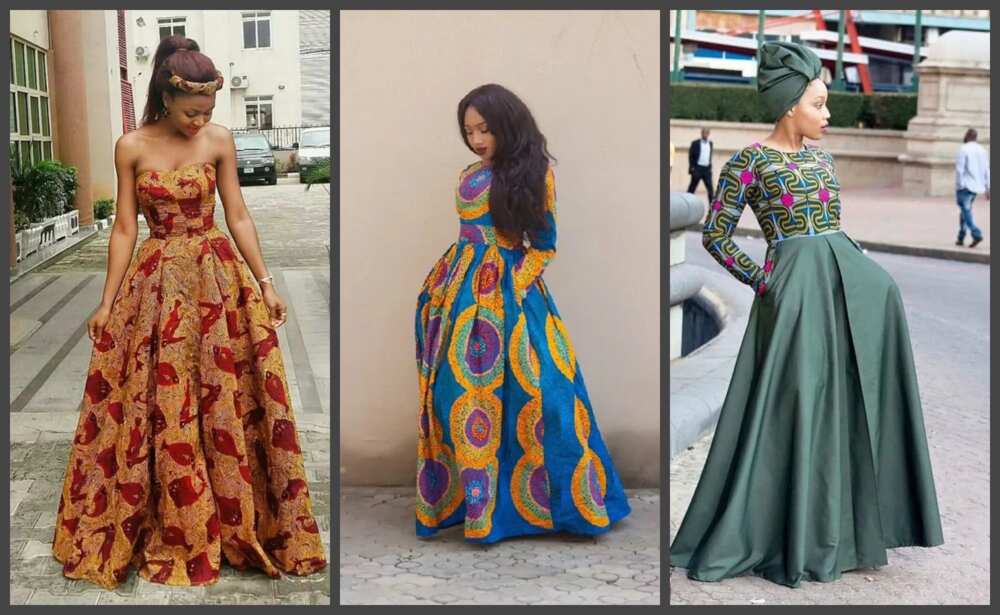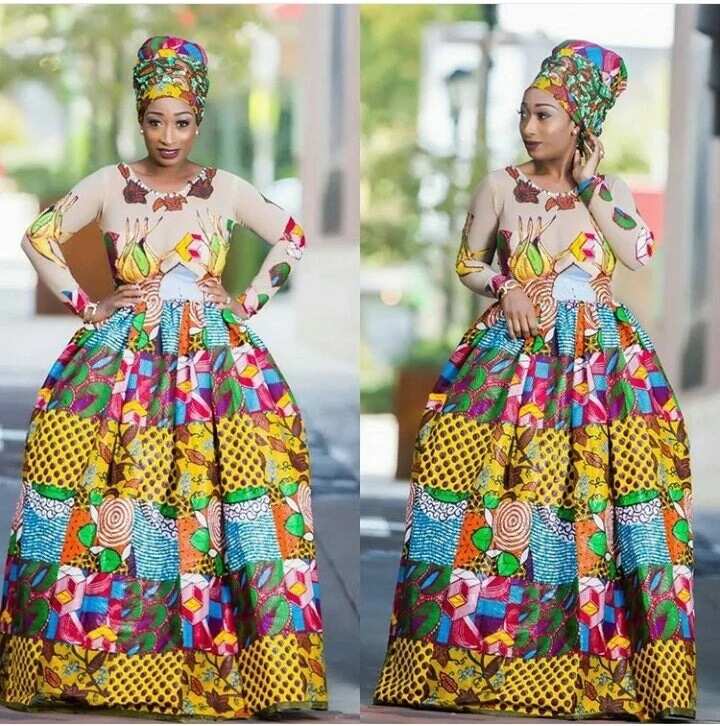 Considering the latest Ankara styles, it is necessary not only to follow what the popular designers offer but to also pay attention to how different attires suit you because each person is unique and should emphasize her natural beauty. Let's look at the most popular options.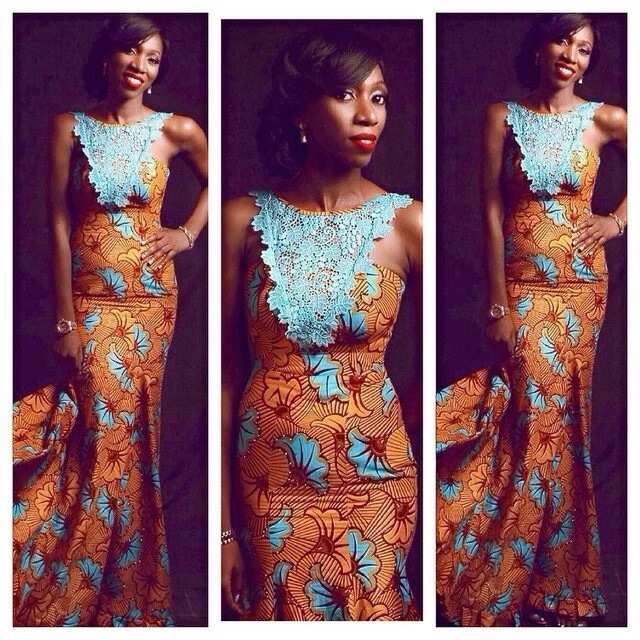 Ankara long gown styles
In the modern world of fashion, great importance is given to long dresses. This element of the wardrobe contributes to the creation of magical images. The most popular Ankara long gowns designs in Nigeria have always been the long styles of gowns sewn from the colorful fabric Ankara.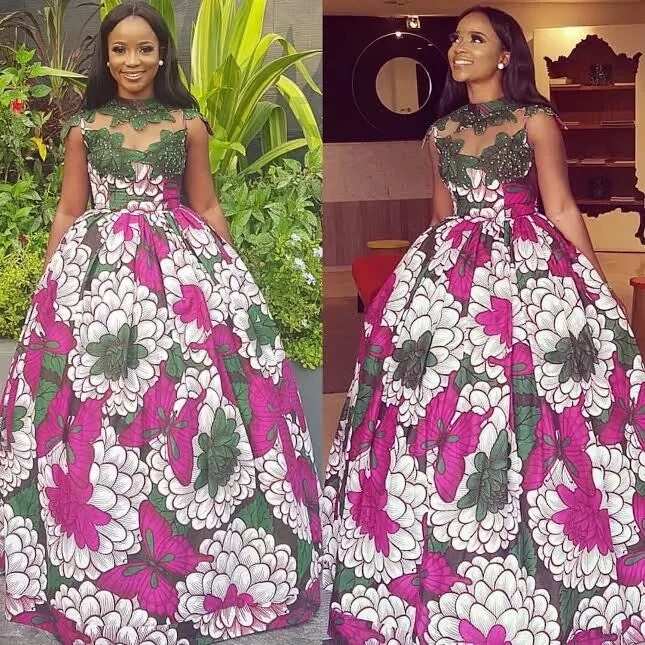 Long evening Ankara styles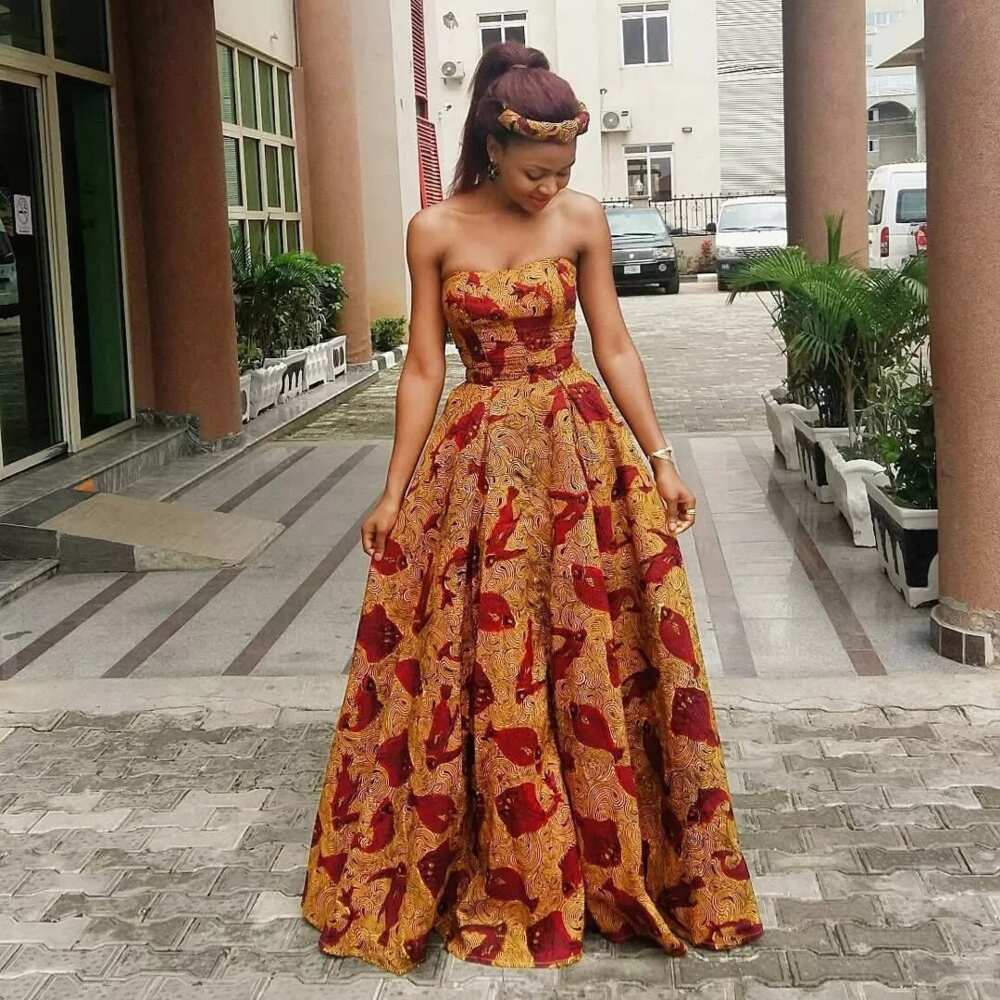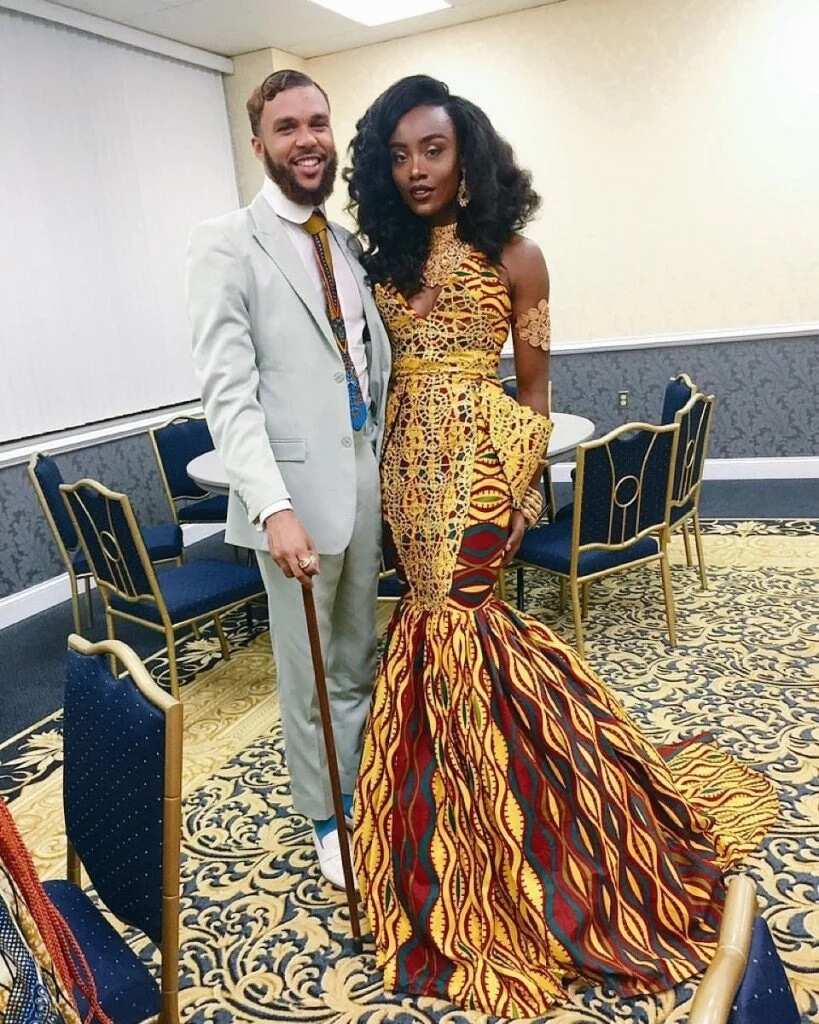 There are many advantages of the latest Ankara long gown styles. With the uniqueness of these styles and design, you can create an original and unforgettable image at any occasion.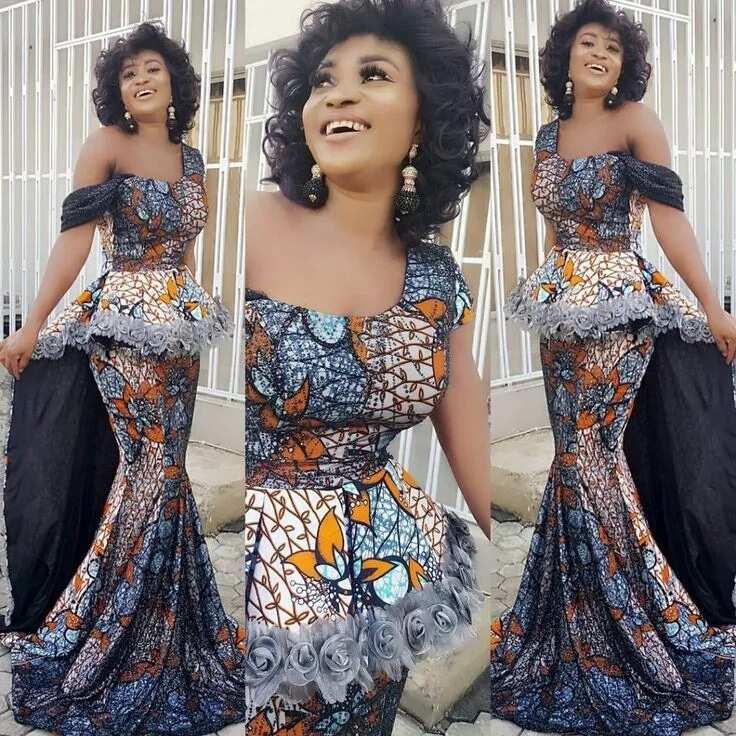 The beauty of the material and the refinement of the cut will allow you to turn into a tender and feminine goddess attracting the attention of the crowd or you will create the image of a strong and self-assured queen.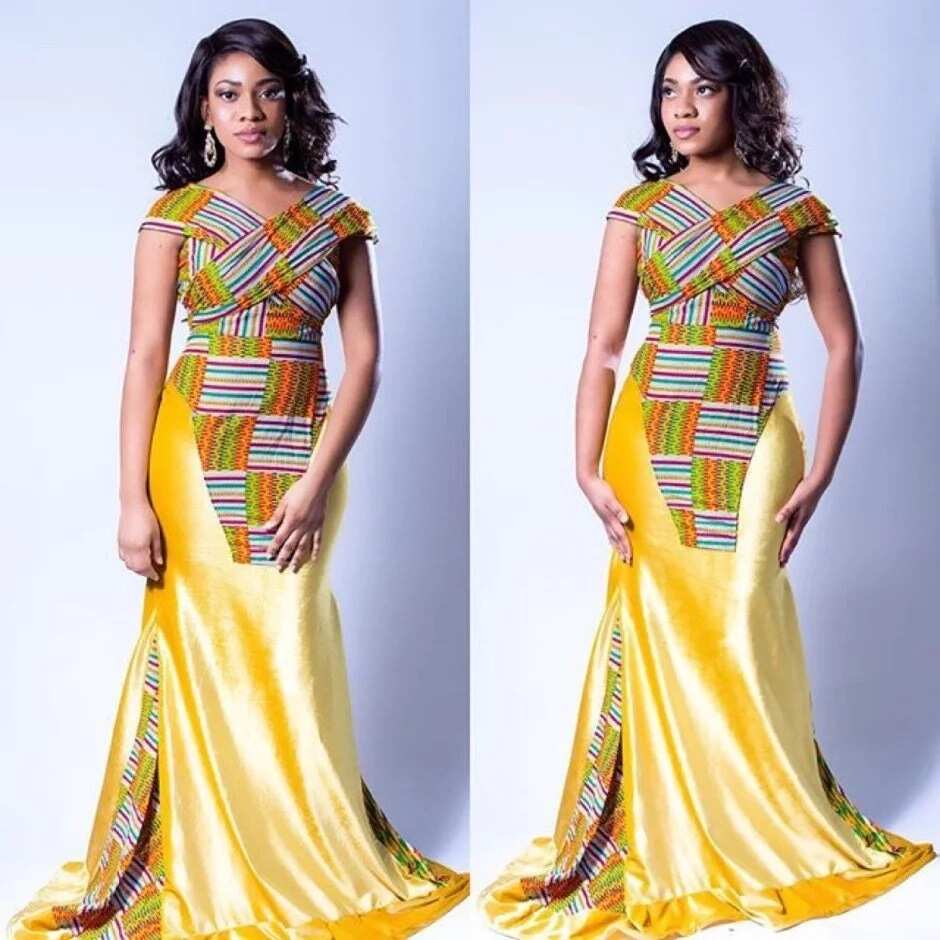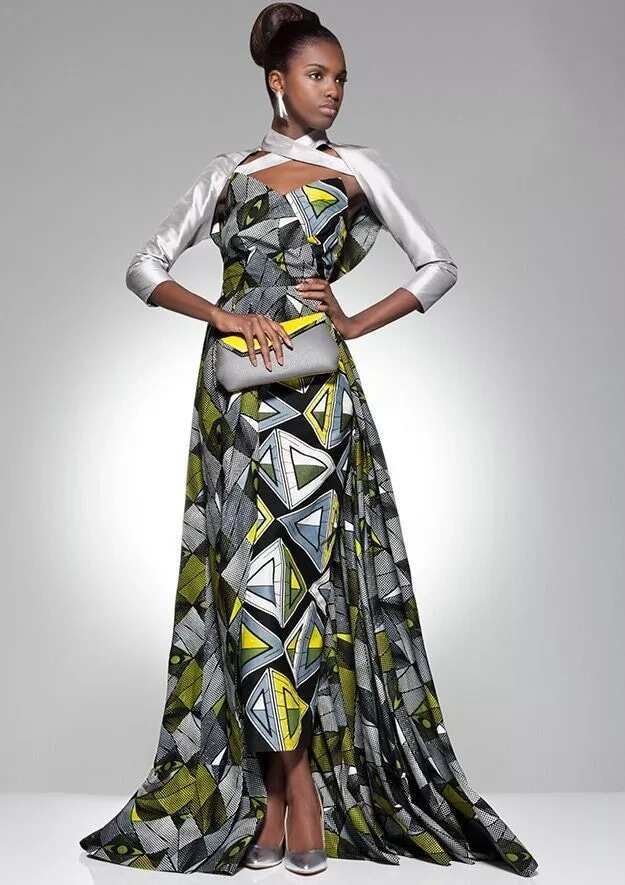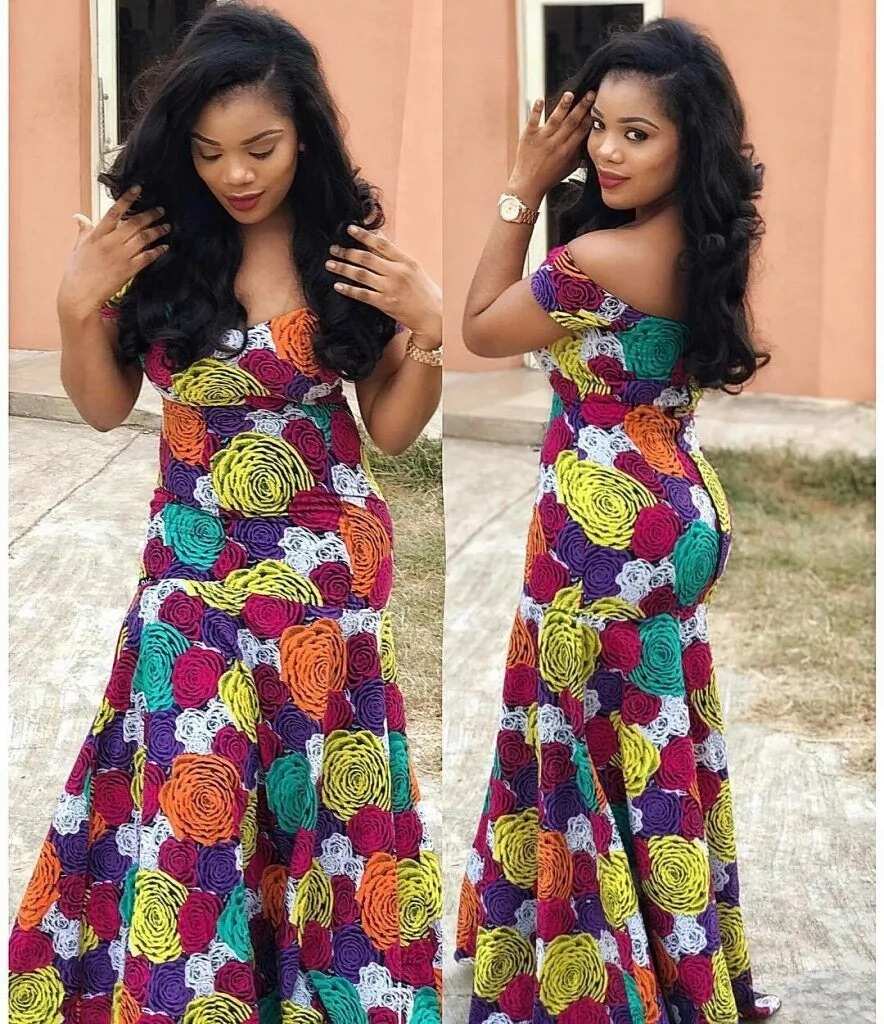 Popular today are dresses that gently envelop the smooth curves of the body and expand below. The skirt line starts from about the knee.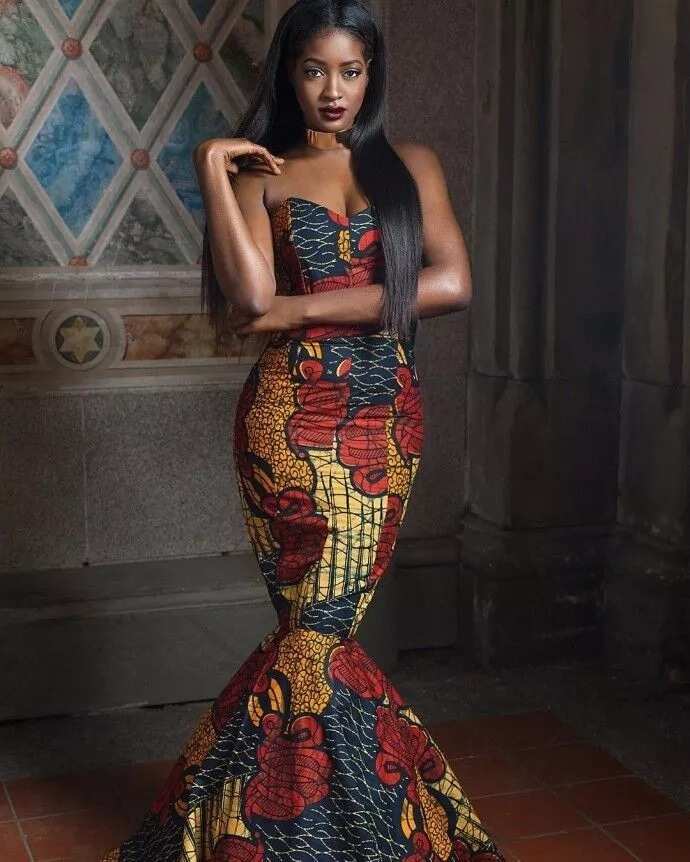 The angle, width, and shape of the bottom vary depending on the characteristics of the female figure.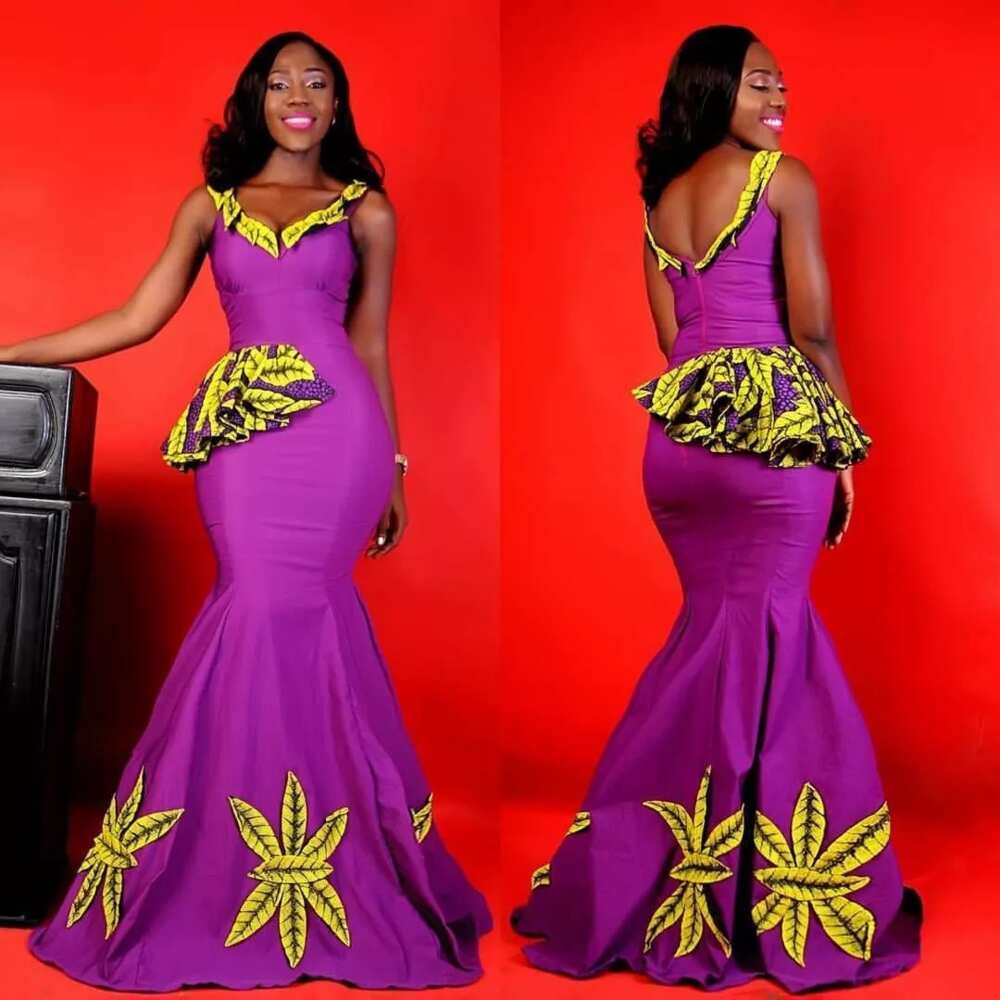 A skirt can be made separately and sewed to the dress at the knee level or slightly higher.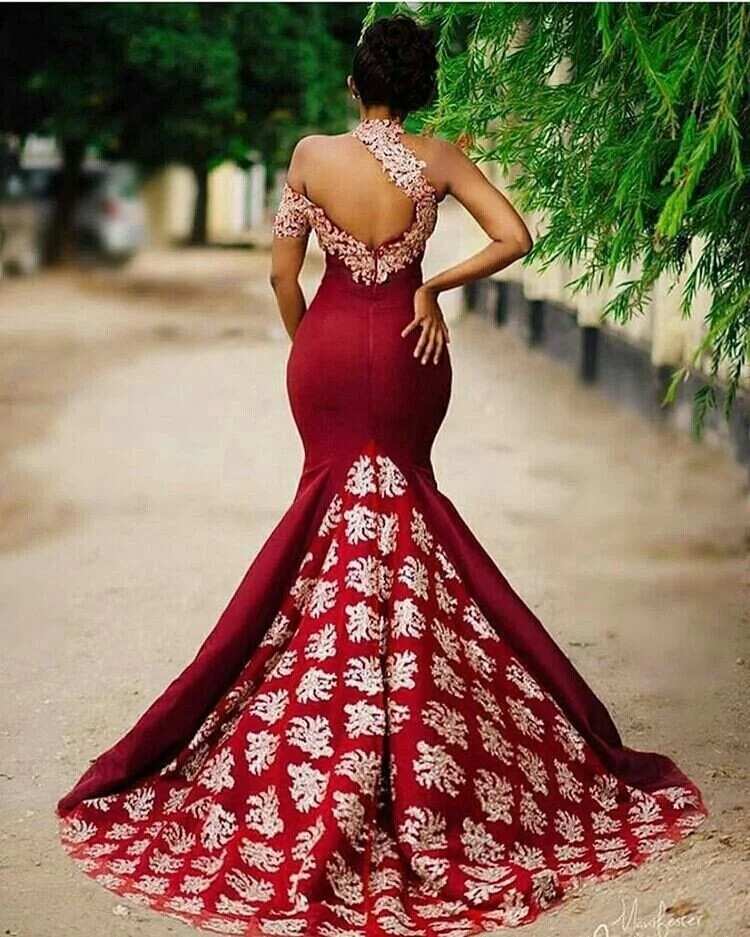 Often, Nigerian women supplement such gowns with the traditional headgear, creating a beautiful traditional outfit.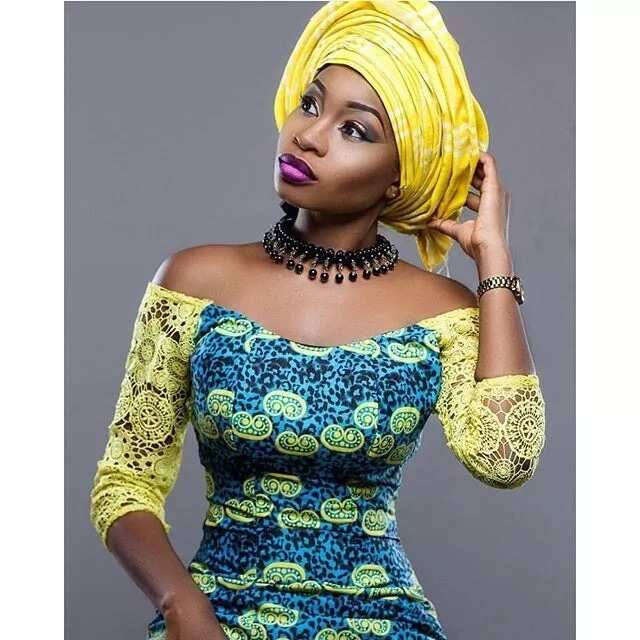 Casual long dresses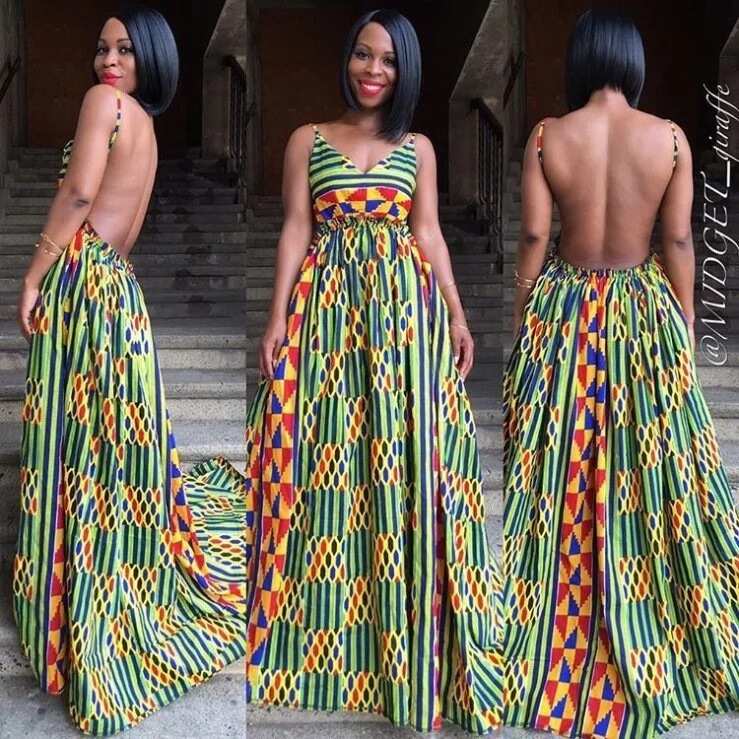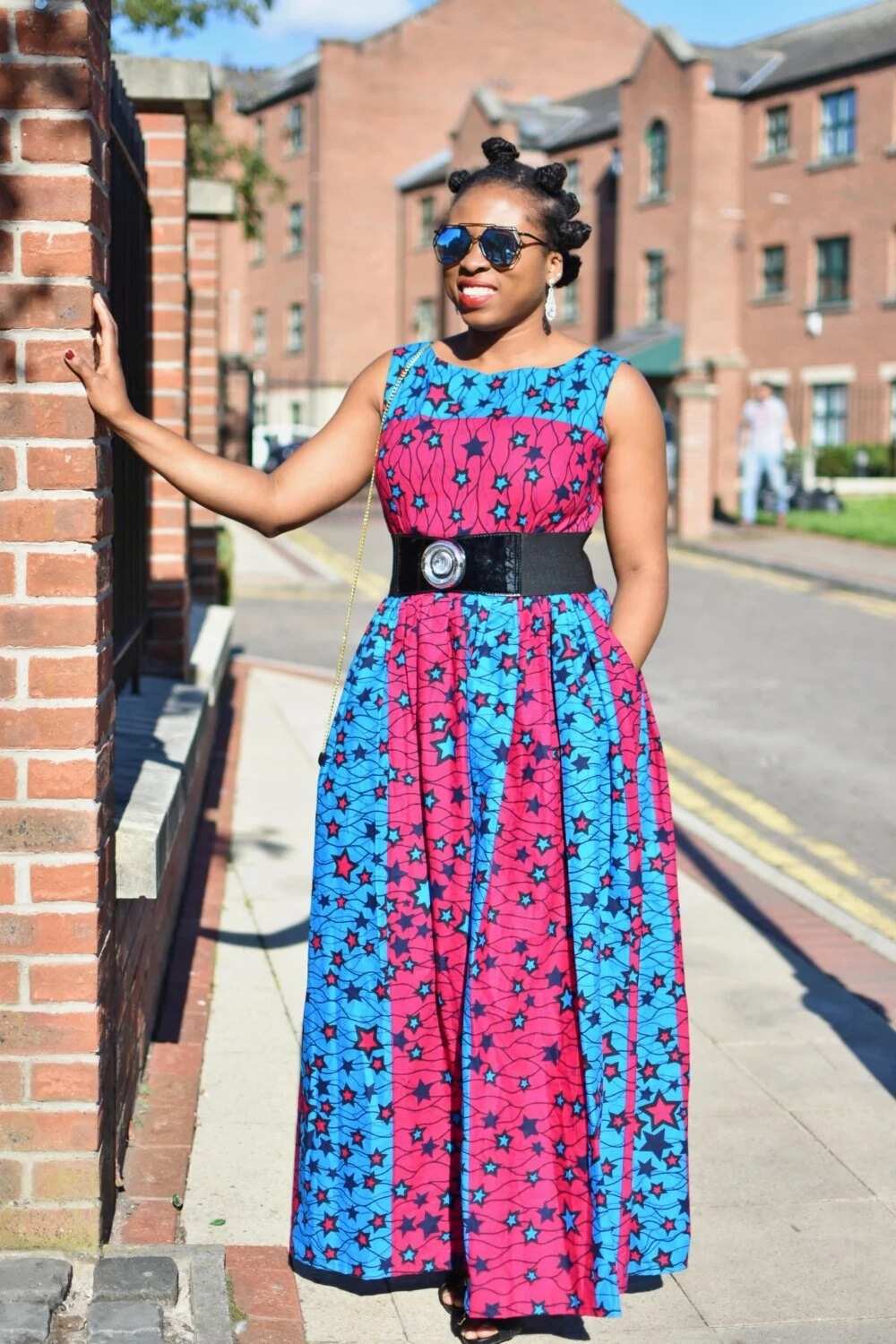 The image will necessarily show that the owner of such a beautiful outfit has a good sense of style and follows fashion trends.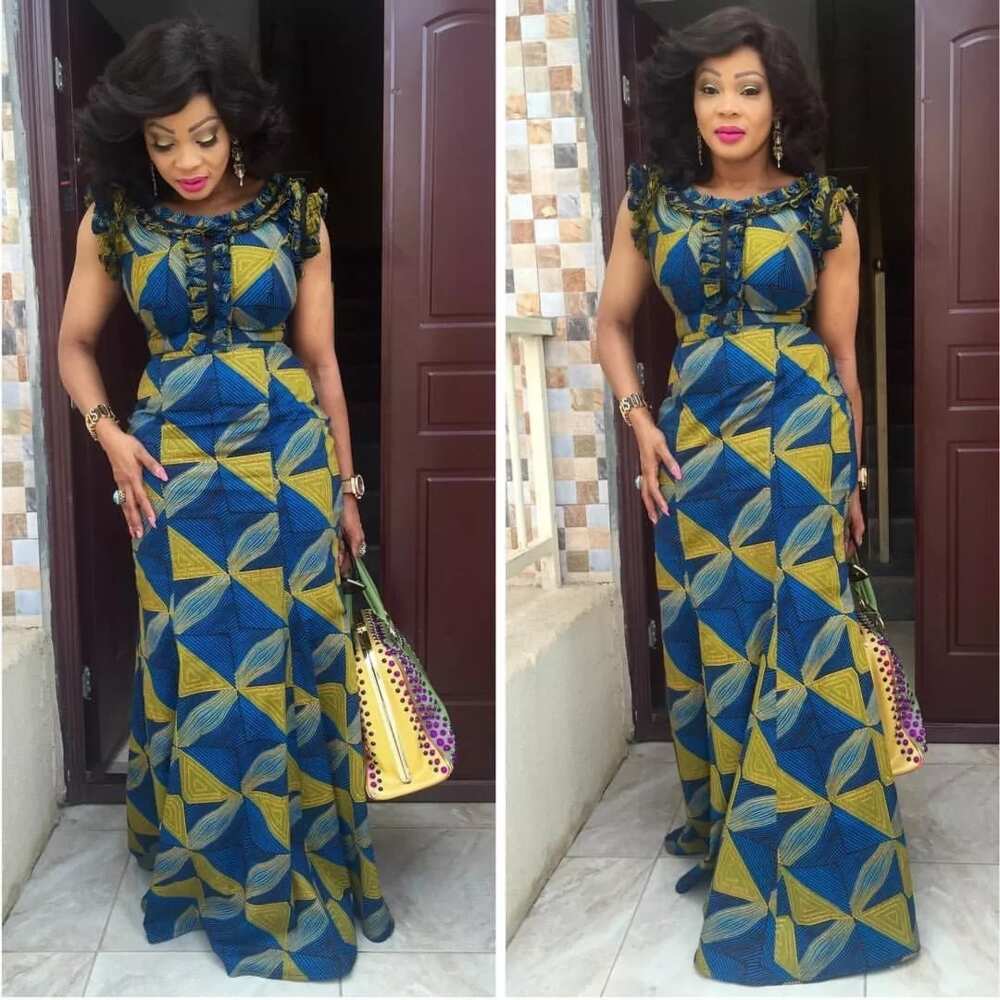 Short Ankara gowns
Short dresses perfectly emphasize all the charm of a female figure.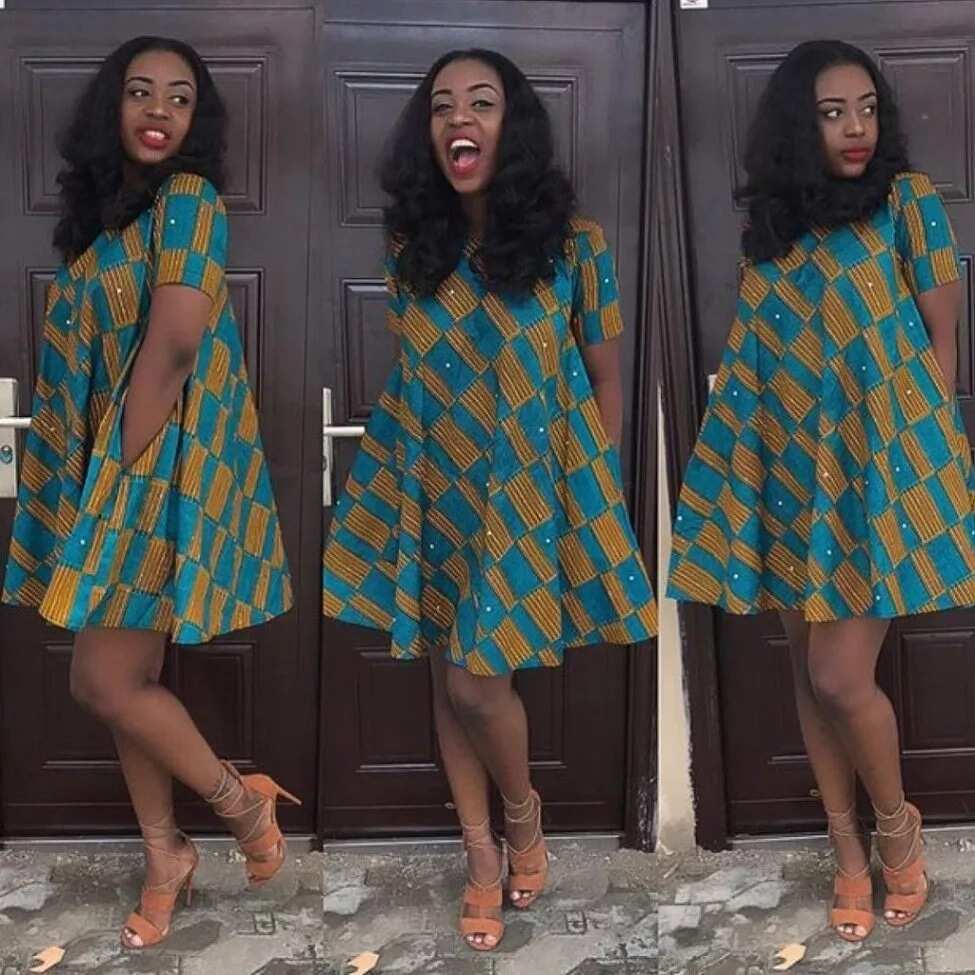 Mistakenly many people consider it indecent to go out in the short dress. Even visible flaws that can be disguised by clothing cannot prevent putting on a favorite short dress in which a woman will look like a top of perfection.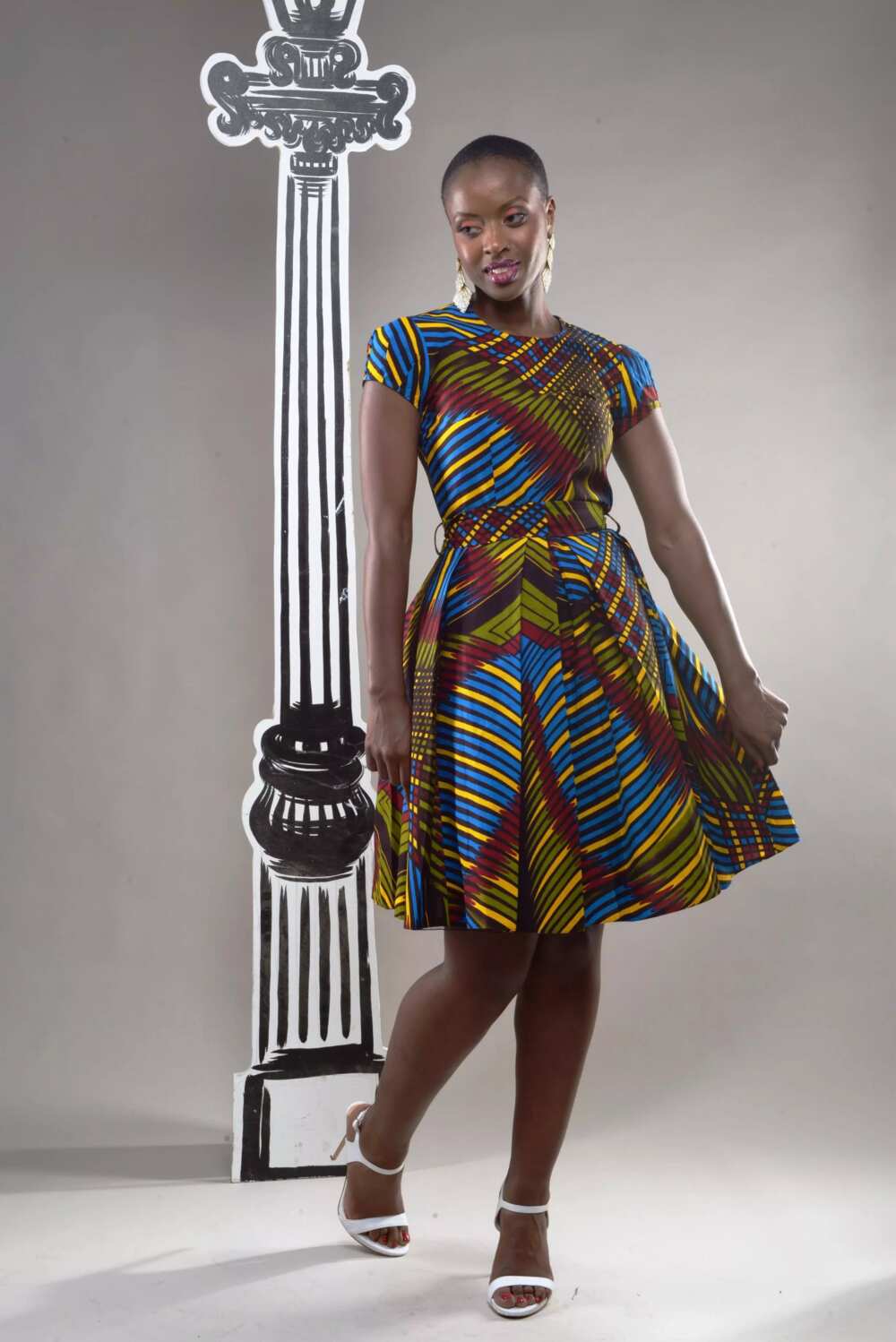 Short dresses can be classic, casual, decorated with decollete, with or without sleeves.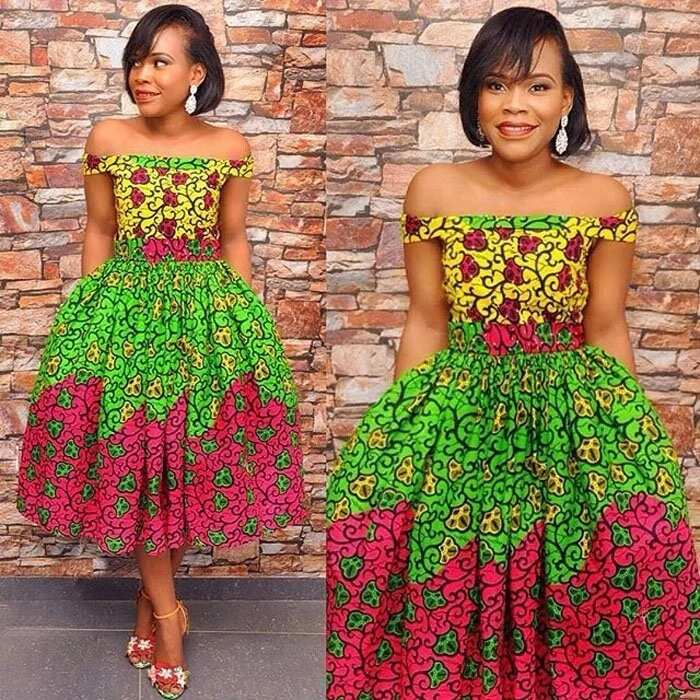 A short dress must necessarily be in the wardrobe of the owners of beautiful long legs.
If your body has some areas you'd love to cover, perhaps a pot-belly, you can hide them with a free cut.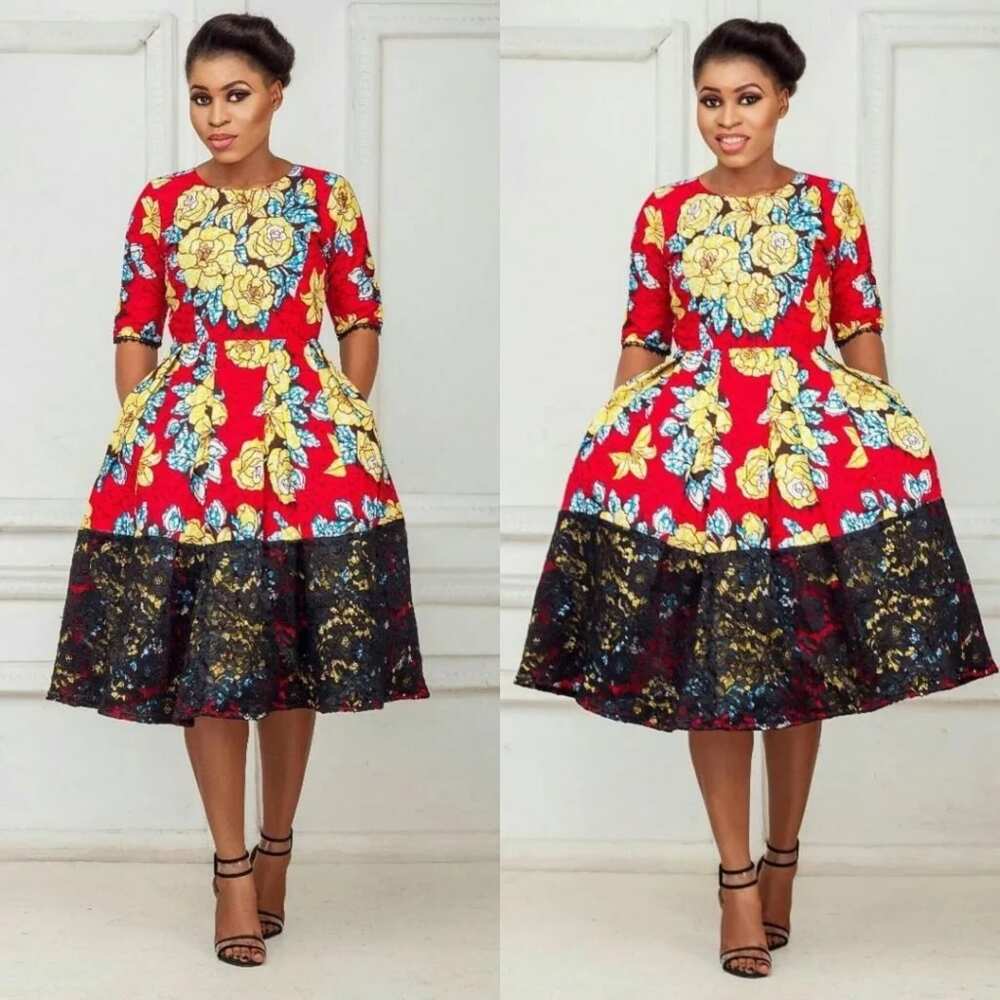 Ladies can choose to emphasize the beauty of their figure with the help of belts.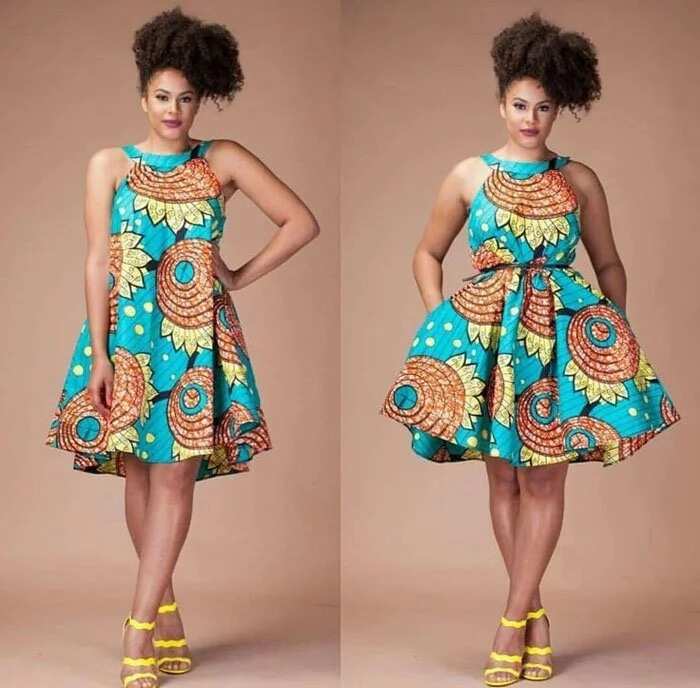 The correct choice of a short dress is only half of the image of a woman. It should be completed by qualitative beautiful footwear.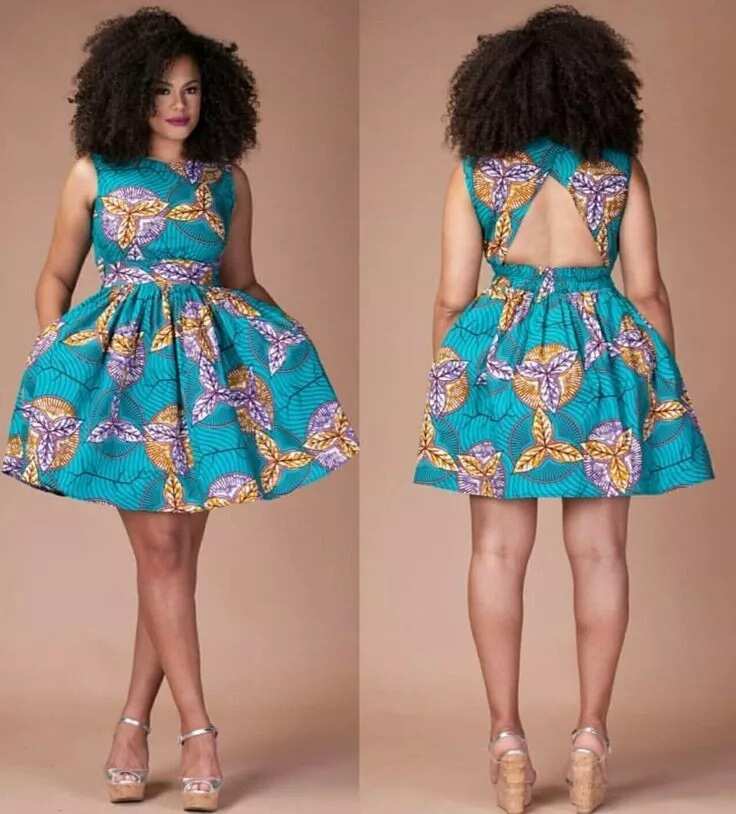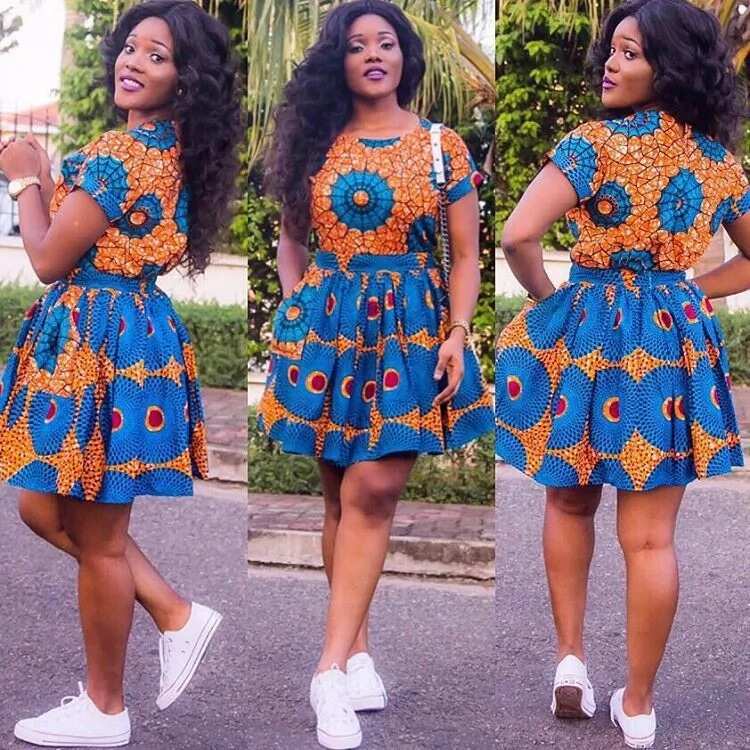 Women who have lush figures can choose to wear shoes with high heels or flats with their Ankara dresses.
Modern fashion offers really wide range of dresses, so ladies choose those that suit you, get chic in Ankara gowns, be beautiful, stylish, and feminine!
READ ALSO: Hot new Ankara styles for ladies