Kannywood actress Rahama Sadau biography
Nigerian star Rahama Sadau is one of the most popular actors, singers, and producers in the West African country. She has appeared in several top-selling movies, and her exemplary performances have earned her an incredible following on various social media platforms. She has also won several awards and recognition.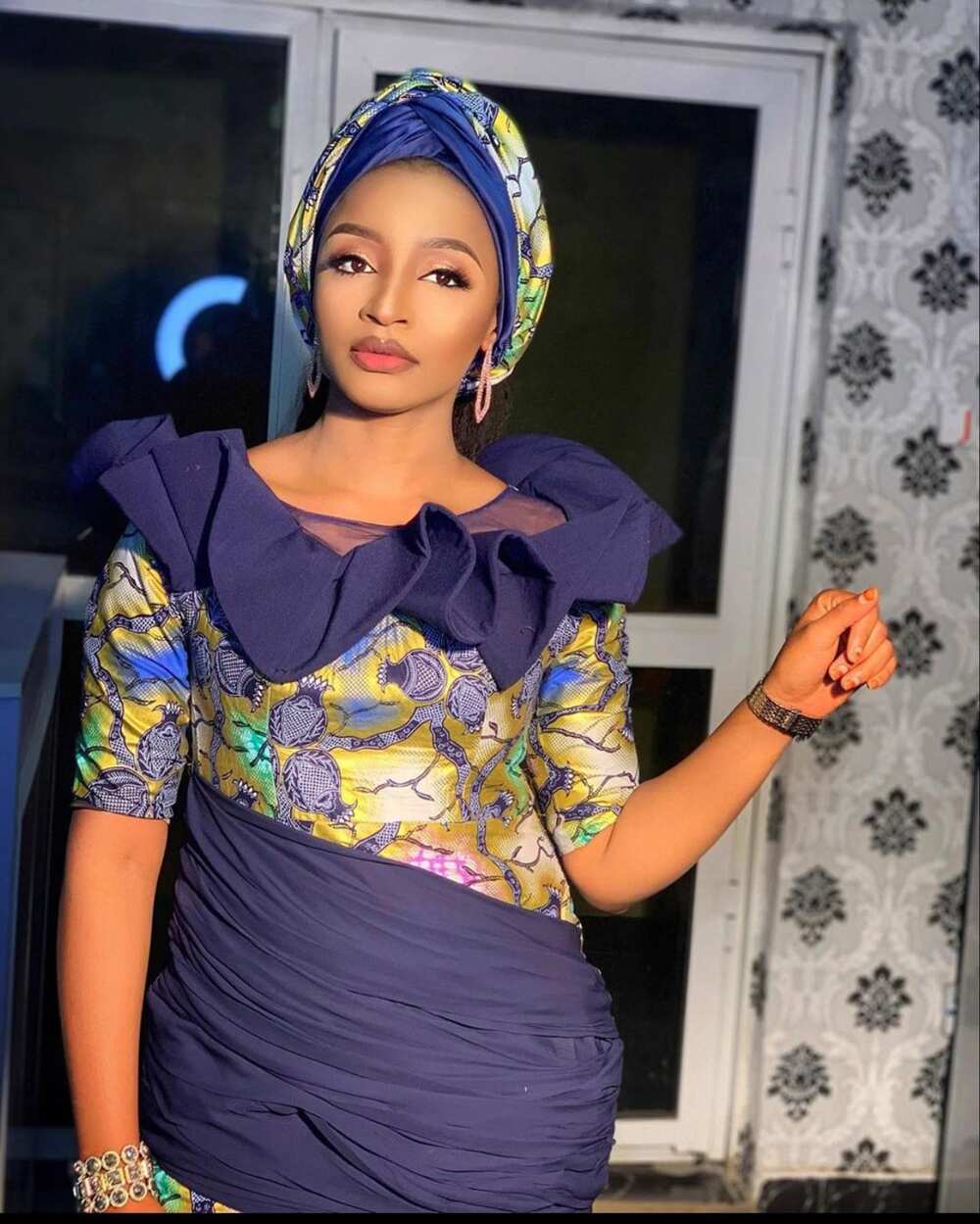 The actress's talent is an envy of many actors and actresses in Nollywood. Within the shortest time of acting, she has won the hearts of many fans. She is truly a fine talent.
Rahama Sadau profile summary
Full name: Rahama Ibrahim Sadau
Rahama Sadau birthday: December 7th, 1993
Age: 27 years (as of 2020)
Zodiac sign: Sagittarius
Place of birth: Kaduna State
Nationality: Nigerian
Ethnicity: Black
Religion: Islam
Gender: Female
Occupation: Actress
Height: 1.8 meters
Rahama Sadau biography
Actress Ibrahim Sadau was born on December 7th, 1993, in Kaduna State, Nigeria. She was raised in the State alongside her siblings. They included three sisters named Zainab, Fatima, and Aisha. Her two brothers are Abba and Haruna.
Educational background
The actress spent most of her early life in Kaduna State. As a result, she attended Libayi International School for her primary school education. Upon that, she joined Kaduna Capital School for her junior secondary school education.
She went to Misbau Islam for her senior secondary education. She then joined Eastern Mediterranean University in Nothern Cyprus and pursued a course in Human Resource Management.
Her career as an actress and singer
Rahama's passion for acting manifested early in her life. While she was attending primary and secondary school, she would attend dance classes as well. She took part in dancing competitions during her school years.
Sadau joined the Kannywood movie industry in 2013 through the assistance of Ali Nuhu. She played several minor roles before her brilliance was noticed in Gani Ga Wane. She shot to fame and gained recognition in the industry.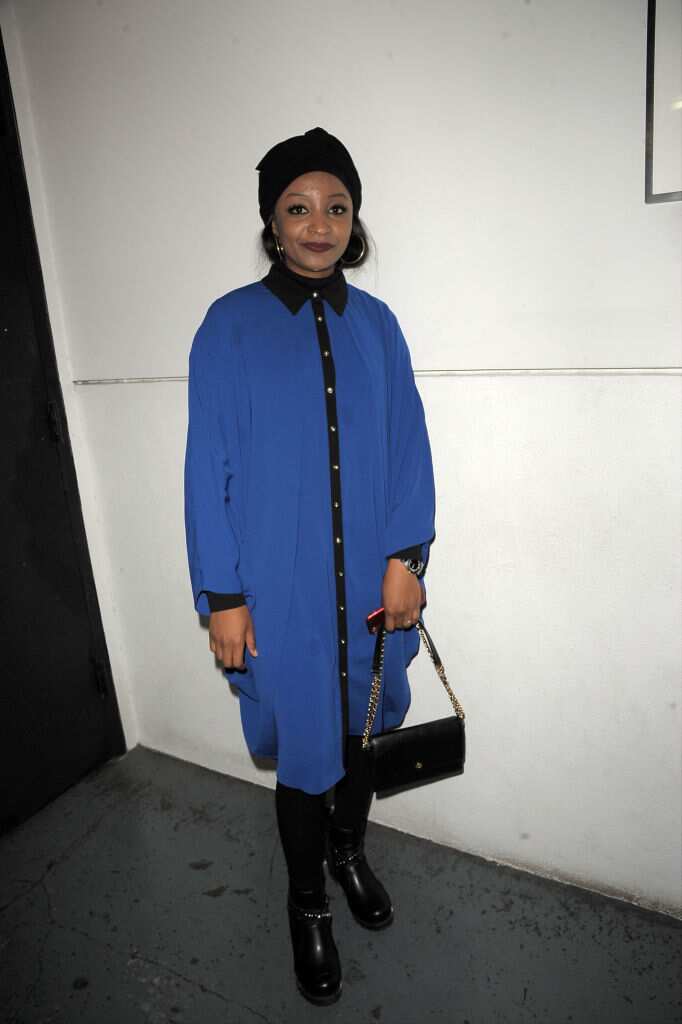 She attracted major roles in subsequent movies and has never looked back. She has featured in several films and won numerous awards.
Rahama Sadau's movies
The Nigerian actress has played roles in various movies, both in Nollywood and Kannywood. She has featured in both Hausa and English projects, and some of these movies include:
Zero Hour
Up North
If I Am President
Rumana
Sons of the Caliphate
The Other Side
Ana Wata ga Wata
Alkalin Kauye
Jinin Jiki Na
Hujja
Garbati
Kaddara Ko Fans
Kisan Gilla
Farin Dare
Gani Ga Wane
Da Kai Zan Gana
Mai Farin Jini
Her songs
Besides acting, She is also a talented singer. She has released bangers that have received massive airplay in Nigeria and beyond. Below are some of her songs:
Zubar Hawaye
Tuna Baya
Dan Sarkin gadax
Saboda Mazan Kwarai
Auren Jeka Nayi Ka
Awards and achievements
Even though she is quite young, Miss Sadau has already managed to gain quite a bit of fame over the past few years. She has starred in numerous Kannywood and Nollywood movies and has also won awards.
In 2014 and 2015, the actress won the Best Actress (Kannywood) award during the City People Entertainment Awards.
In 2017, she also won the Best Actress award by Africa Voice.
When asked about the people who inspire her, she often names Genevieve Nnaji and Tiwa Savage. The actress is also very fascinated with Bollywood, especially with Priyanka Chopra.
She admitted that she managed to learn Hindi just by watching lots of Bollywood movies. Many of her fans and friends that know about her obsession with Indian movies call her Priyanka.
In addition to being an actress, She is also a producer. She has her own production company called Sadau Pictures, which she has used to fund and produce several films.
Charity initiatives
Rahama Sadau is one of those actresses who do not let their fame go to waste. In 2016, she launched her own charity by the name of Ray of Hope. Through it, she wanted to help women and young girls to achieve their dreams.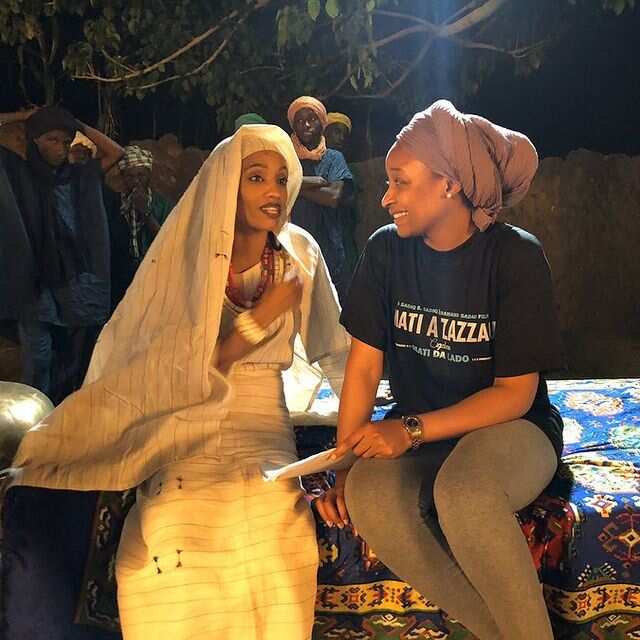 Before that, she participated in various charity events, including the Cancer Day Walk in 2015. She is sensitive to the less fortunate in society.
What is Rahama Sadau net worth?
Rahama is reportedly worth an estimated $150,000. She has accumulated her wealth from acting.
She has also made a significant amount of money through endorsement deals. Considering that she is still young and active in her career, her net worth is bound to increase.
Rahama Sadau marriage and relationship
The actress has managed to keep her relationship affairs private. Not much is known to her fans. However, she is currently not married and probably single because she has not publicly shown her boyfriend.
She also mentioned that she is afraid of mixing her private life with her career. She added that she is afraid of her potential partners' possible jealousy because of some on-screen romance.
Rahama Sadau on early marriage in Northern Nigeria
The Nigerian actress has been vocal about child marriage prevalent in the northern part of Nigeria. In the past, she said that she was almost married off at 13 years, but her mother's intervention saved the day.
Ever since, she has been waging war against the "sensitive issue", which she claims is "like a norm". Speaking to Broadway TV, she said,
It's like a norm for a girl to get married at a very early age. It's becoming normal and usual. For me, I will always be grateful to my mom. She always wants us to achieve what we want to in life.
She further claims that the issue has been difficult to handle because of religious extremism. Whenever such a sensitive topic is being deliberated, then religion will definitely come in.
Her controversial relationship with MOPPAN
The actress has had a fair share of scandals in her acting and singing career. Some of these controversies have earned her suspensions and punishments.
Conflict with Adam Zango
Perhaps one of the things that made Rahama so famous is her conflict with the Motion Pictures Practitioners Association of Nigeria, otherwise known as MOPPAN. The issues began in 2015 when the actress was still early in her career.
Back then, she had a loud argument with Adam Zango, a well-known actor and producer, which resulted in her six-month suspension. According to the actress, Zango harassed her and pressured her into being intimate with him. The actor denied the allegations.
Rahama came out and apologised for her explosive reaction that led to her suspension. She buried the hatchet with Adam and they are now good friends.
Inappropriate behaviour
Another scandal around Rahama and MOPPAN happened in the end of 2016. She starred in a music video with the rapper ClassiQ, where the two were seen hugging and smiling at each other. MOPPAN deemed the video inappropriate and expelled her from the industry.
A year later, she delivered her letter of apology to the association. She apologised for her inappropriate behaviour but called for a "more forgiving and tolerant" attitude.
Rahama Sadau Instagram and social media presence
Like most celebrities, Rahama is an active member of the social media fraternity. She enjoys a massive following on her social media pages. You can access some of these pages using the links below.
Kannywood actress Rahama Sadau is undoubtedly one of the most celebrated actresses in Nigerian and West Africa at large. At 27 years of age, she has managed to achieve a lot in her career and community-based programs. She is a voice to reckon with among many young and upcoming actors and actresses.
READ ALSO: MacDoesIt biography: age, height, real name, sister, boyfriend
Legit.ng also published an article on the biography of MacDoesIt. MacDoesIt is a successful American YouTuber and comedian who rose to prominence because of his YouTube channel by the same name.
As a satirical artist, he uploads fun and interesting videos with topics related to popular culture. His content is liked and appreciated for the humour and forthrightness they bring to the audience.
Source: Legit.ng