How to draw eyebrows: step-by-step guide
Any woman who is interested in makeup and wishes to look beautiful will be interested in learning how to draw the perfect eyebrows. It might seem hard at first, but in fact, there is nothing difficult about it. Once you master this art, you will easily draw the perfect arch eyebrows and look gorgeous every day. Learn how to draw eyebrows step-by-step.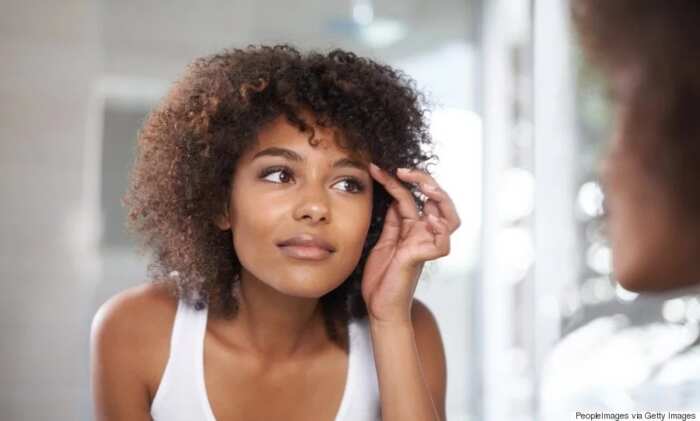 How to draw eyebrows: the full eyebrow tutorial
Have you ever thought "oh no, my eyebrows never look the same, I am unable to get them right!"? This is probably one of the most common problems that makeup enthusiasts struggle with. It seems literally impossible to draw eyebrows that will look absolutely identical to each other and will have a beautiful arch like most of celebrities do. However, it is extremely important to take care of your eyebrows, because their look can change how your whole face looks. Eyebrows can give your face an emotional shade – you can choose to look happy and confident, or gloomy and sad.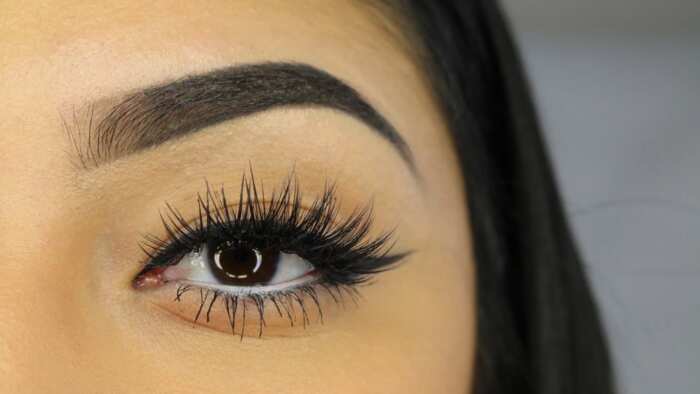 Many people prefer going to professional makeup artists to make their brows look on point. However, it can be quite pricey at times, and you might learn how to draw a perfect eyebrow on your own. It is not difficult at all – this article will give you the full guide on drawing your beautiful brows that will amaze everyone and make you feel confident about yourself.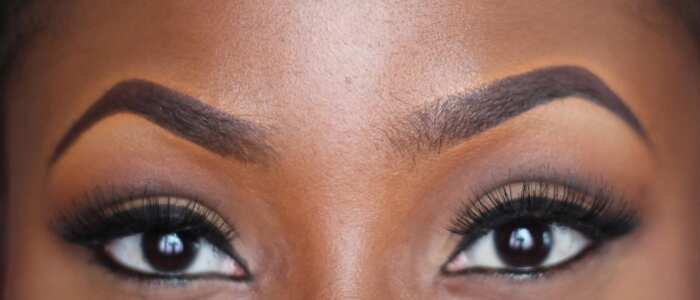 Eyebrow tutorial for beginners: how to draw eyebrow arch
For drawing and shaping eyebrows, you will need the following materials:
Eyebrow brush
Eyebrow gel
Eyebrow pencil
Eyebrow scissors (the curved ones)
Lash comb
Slanted tweezers
Spoolie brush
Now, follow these steps and make your eyebrows stunning.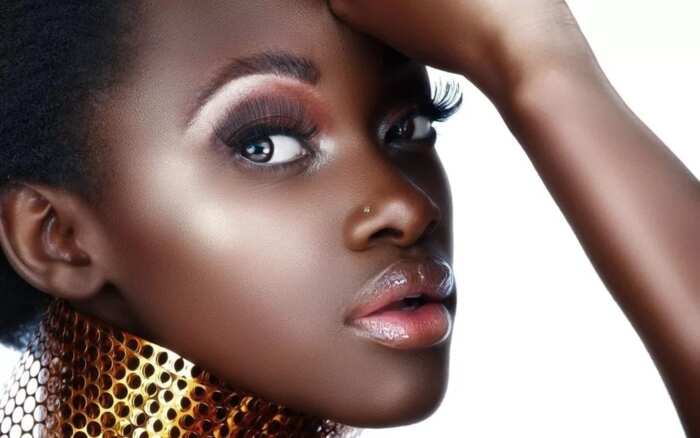 1. Apply gel to the eyebrow
This step is necessary for flattening the eyebrow hair. It will be extremely helpful in keeping hair in place and therefore making it easier to shape. Apply your gel with gentle and soft strokes.
2. Remove the hair that is excessive or unwanted
For shaping your eyebrow perfectly, you will have to get rid of unnecessary hair that usually grows below the eyebrow line. You can do it easily with the pair of tweezers. For some people, this process can be quite painful, so there some methods which will help you reduce the pain. You can apply an ice cube to the area – it will numb your skin and the process of pulling out the excessive hairs will not hurt so much anymore. You can also wipe the area with a warm wet cloth, which will help in opening the pores. After that, you will not experience too much pain. Lastly, you can stretch out your eyebrow area skin with one hand, and pull out the hairs with the tweezers using your other hand.
Another thing you should be aware of is that pulling out the hairs works best if you do it in the direction of growth. This simple trick will prevent more hairs from growing in. After you completed this process, you should use your eyebrow brush to brush away the hairs that you have pulled out. When you are done with that, you will be able to have another look at your brows and see if there are any unwanted hairs left. You can remove them if they are a bother.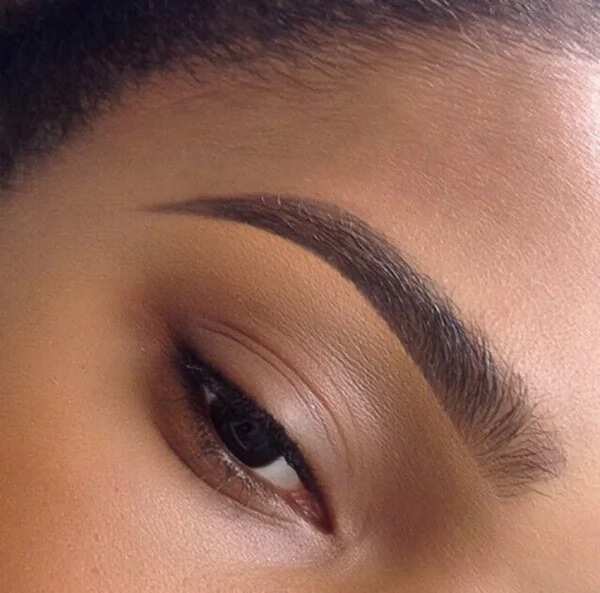 3. Trim your eyebrows
After you have pulled out the unnecessary hairs, you should start trimming the eyebrows with curved scissors and a lash comb. There is a reason why it is strongly recommended to use curved scissors rather than straight ones: it will help you to make the eyebrows arch, which is the latest trend and looks good on many people. When you are finished, you should brush away the hairs again with an eyebrow brush.
4. Shave your eyebrows with a facial razor
Facial razor is a really convenient invention for those who want to give their eyebrows the perfect shape. You should stretch the eyebrow zone skin with your fingers and remove unwanted hair with a facial razor. Beware of shaving off too much because it can ruin the perfect eyebrow shape. You have to start shaving from the outer corner of your brows to the inner. The razor will remove all the hairs that you might have missed with a tweezer.
READ ALSO: How to shave eyebrows step by step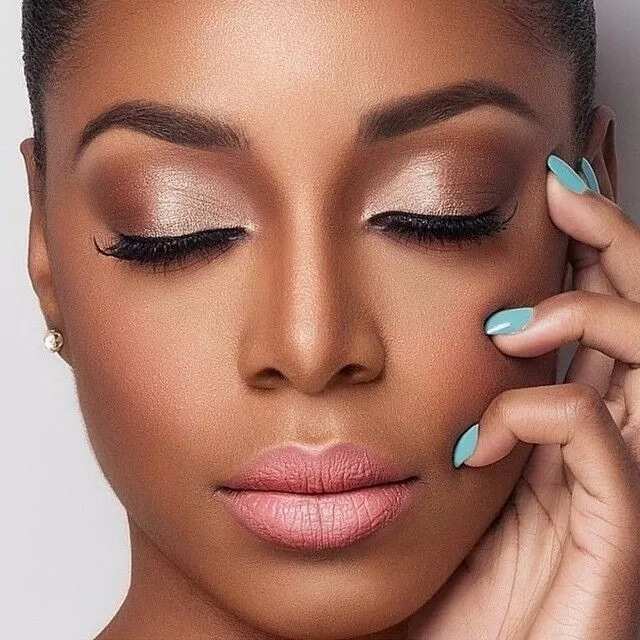 5. Measure the perfect angle to draw your eyebrows
In order to make your brows symmetrical and identical to each other, you should measure the arch eyebrow angle for both of them. For that, you will need a brush or pencil. First of all, place it along the side of your nose. This is where your eyebrow should ideally start. It has to form a straight line downward to the inner angle of the eye.
Then you have to move the brush to the outer side of your eye iris. The brush will show you the perfect place for the arch of your eyebrow. If you move it a little bit further, to the outer corner of your eye, you will see where your eyebrows have to end. This measure is usually done by all the popular makeup stylists in order to make both brows look the same. Basically, the end of the brow's point has to be an angle of 45 degrees from the outer end of the eye. This scheme will help you to define the outline of your brows before filling them in.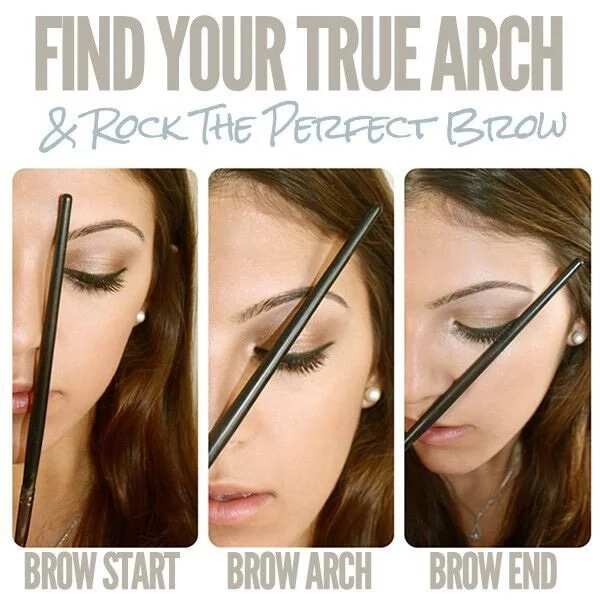 It should be mentioned that a common mistake among women who draw their eyebrows is making the head of their eyebrow too defined. You should define all the parts of your eyebrow equally.
6. Fill in the eyebrows
Congratulations, you have completed the most important steps of shaping your eyebrows! Now, you can continue on to the final stages. Fill in your brows using the eyebrow pencil, preferably the one with a flat tip. The colour of the eyebrow pencil is usually individual to everyone. You should make your strokes feathery and not press too much. Your main focus has to be in the sparse areas of your eyebrows.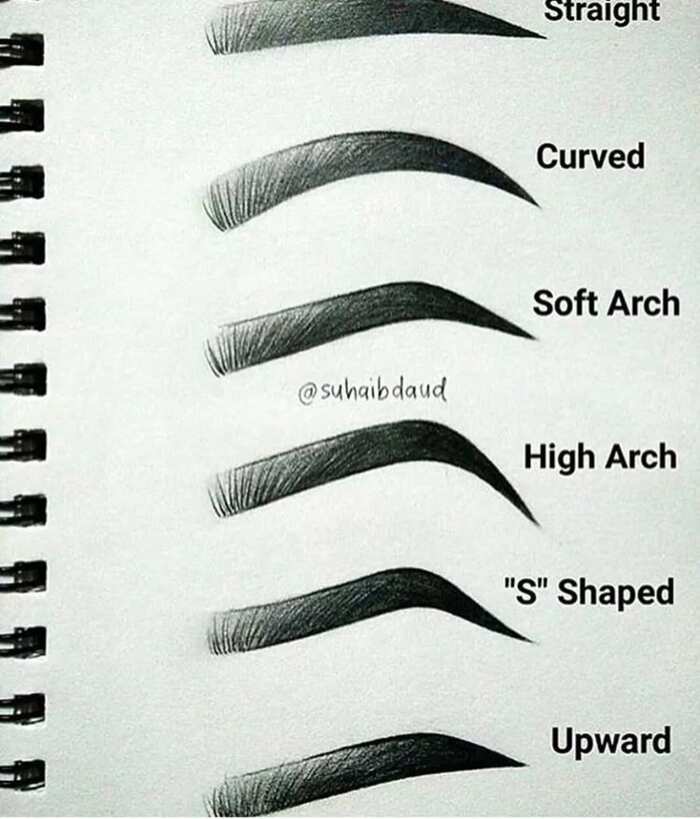 7. Highlight your eyebrows for better definition
This step is optional, but it will help you define your gorgeous eyebrows even better. You can use a highlighter pencil for eyebrows to highlight your lower brow bone. Sometimes people also highlight above the brow for their definition. It will make you look more like a celebrity, and give your makeup the festive vibe.
Congratulations! Now your eyebrows are of a perfect shape.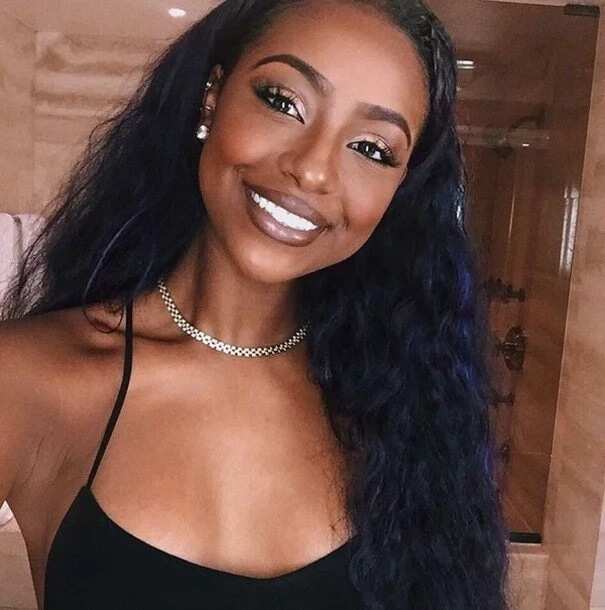 Do not be upset if your eyebrows still do not look the same. Practice makes perfect, and next time you will surely succeed in giving them a brilliant shape.
Hopefully, this tutorial was helpful for you, and you have learned how to shape, draw and define your eyebrows. This part of makeup can really change the overall look of a person, which is why it is especially important to draw nice brows. Beautiful eyebrow makeup can make every girl and woman look like a queen, so follow our quick steps and rock your amazing new look!
READ ALSO: How to draw eyebrow arch?
Source: Legit