33 best fashion styles of 2017 for ladies
2017 was a fantastic year for Nigerian fashion: we've seen hundreds of amazing outfits in every style imaginable. If you want to find inspiration for your new trendy dress or simply want to see the best looks of the year, here are 33 of our favourite outfits of the year.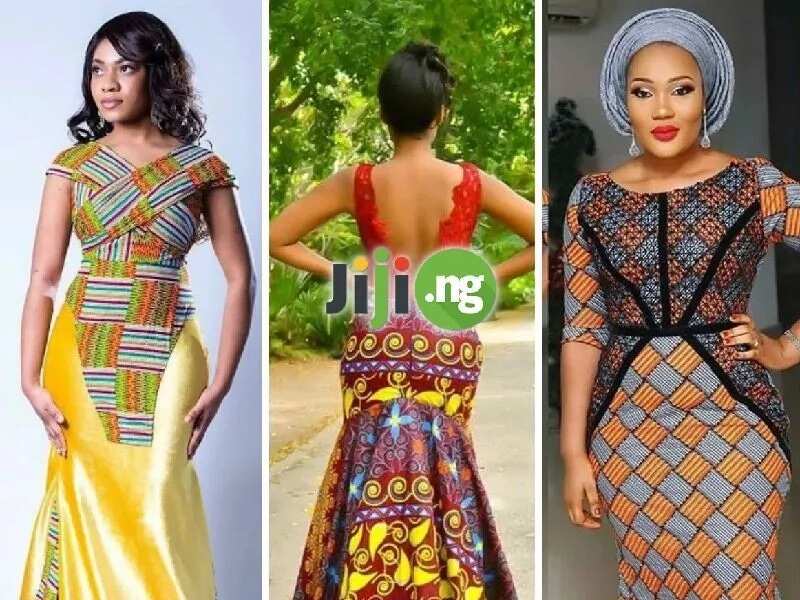 If you love to keep up with the fashion but don't want to spend a fortune on looking great, come and shop for a huge variety of beautiful and affordable clothing on Jiji. Find any style, shape and color you dream of for a fraction of the price! And don't forget to install the free Jiji app to access the best deals no matter where you are.
Ankara dress styles
As always, Ankara dominated this year's fashion in Nigeria. From short and flirty dresses to gorgeous gowns for a special occasion - there are so many Ankara dresses to admire.
Pairing Ankara with other trendy materials like lace has been very popular this year - just check out the way this peach-coloured lace matches Ankara pattern.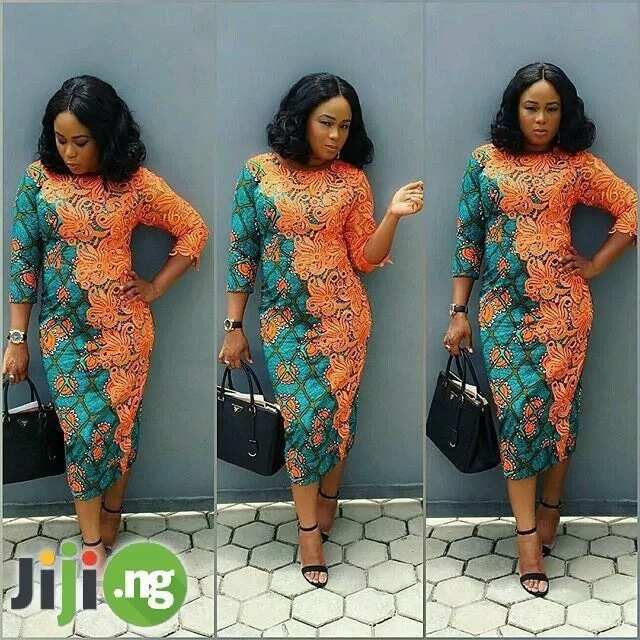 The next Ankara dress combines multiple clothing trends from this year: the peacock feather print, the shoulder cutouts, and the cute flared silhouette with pockets.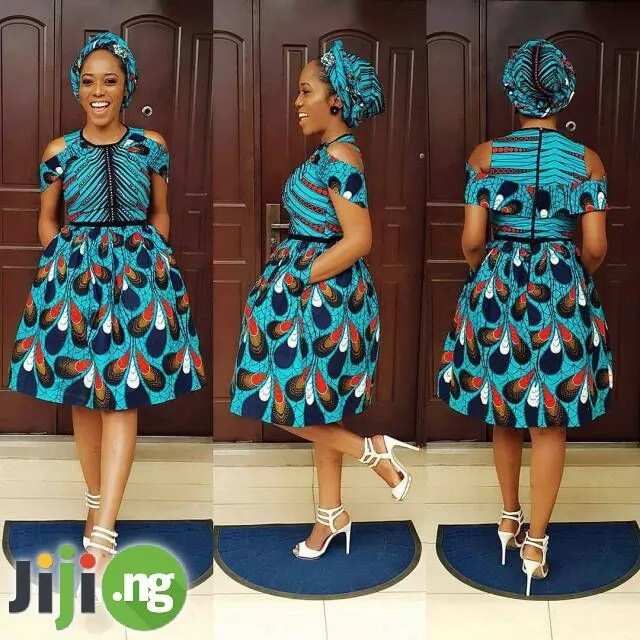 In 2017, fringe made a surprising comeback. You could see fringe everywhere in women's fashion, but we especially like using fringe as an eye-catching accent in an otherwise plain gown.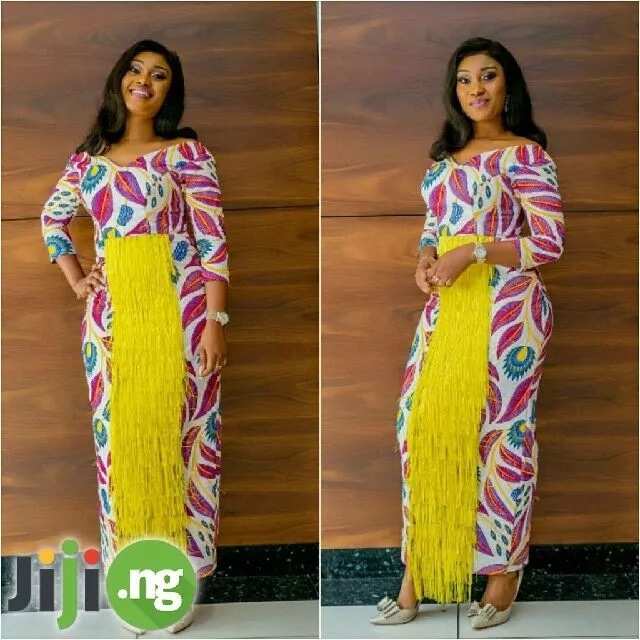 Teal color has been very big this year, which is not surprising - it looks awesome with any complexion and it never fails to stand out on the pictures.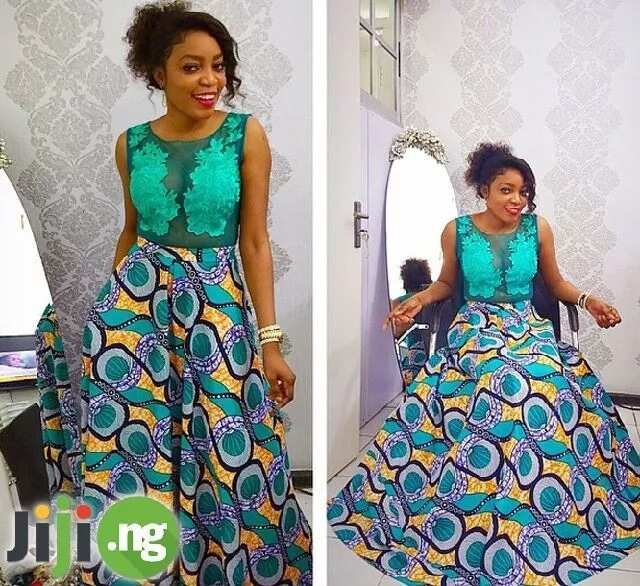 An easy way to make a simple Ankara dress 100 times more interesting is to add a multi-layer oversized bodice - for example, with the use of matching satin fabric.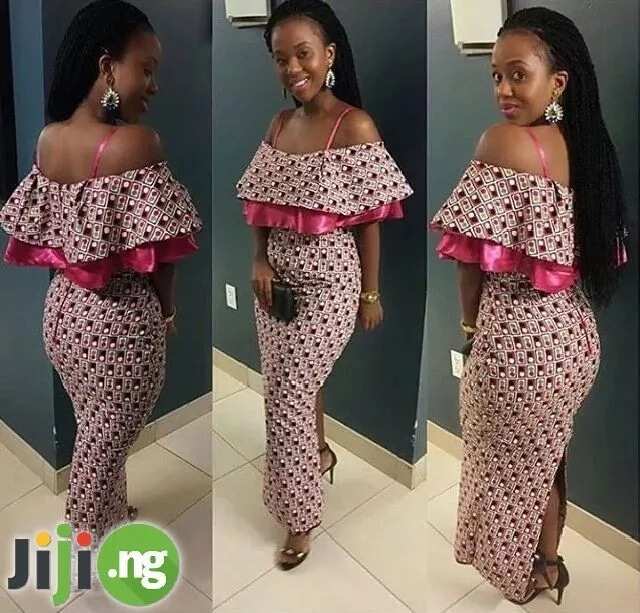 You don't see long-sleeved Ankara dresses very often, but in 2017 these elegant and classy gowns became more popular than ever.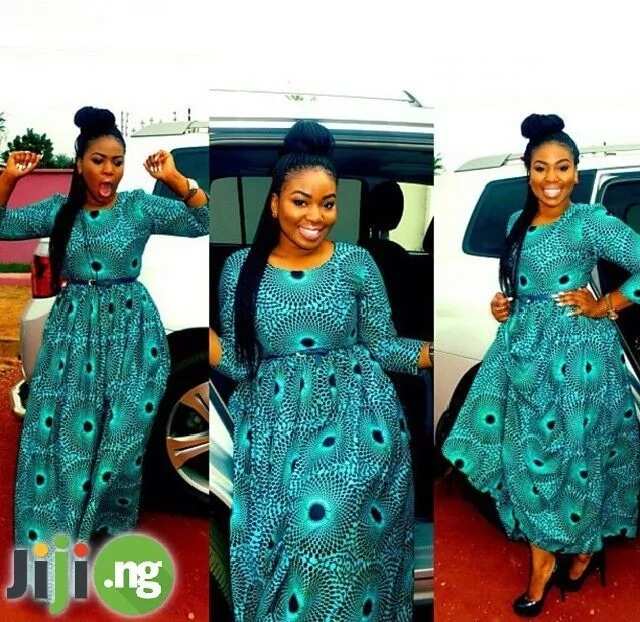 There is so much to love about the next Ankara gown: the fun summer pattern, the stunning flared skirt, and the one-shoulder design are what put this dress on our list.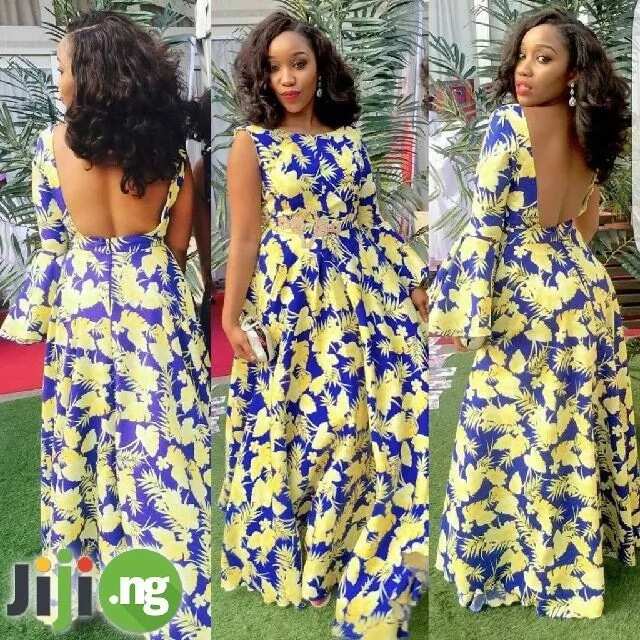 Lace styles
In 2017, lace has remained among the most coveted dress fabrics for Nigerian fashionistas. Check out the best-looking lace gowns from the past 12 months!
Learn the art of color combination and you'll never struggle with designing a new outfit - look how this electric blue is brought to perfection with the help of gold accents!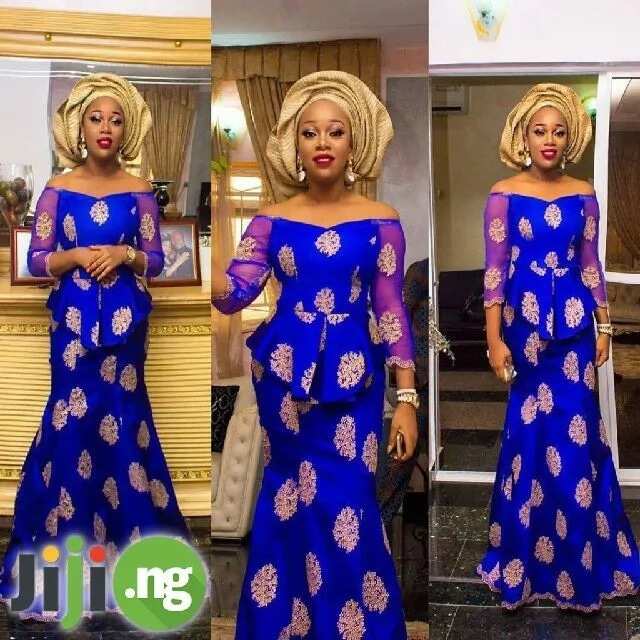 In the past, ladies were advised against wearing horizontal stripes, but this year Nigerian ladies weren't afraid to break the rules for a stunning result.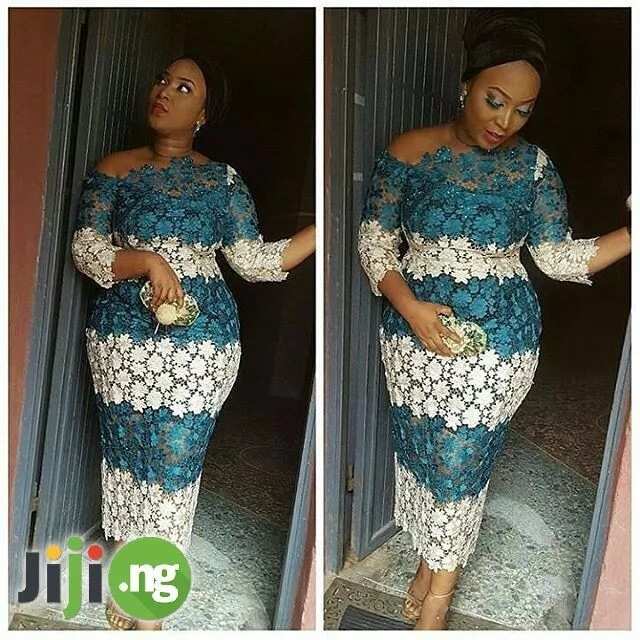 Sweetheart neckline, delicate lace, rich blue color and a regal train - these are the components for a killer lace gown of the 21st century.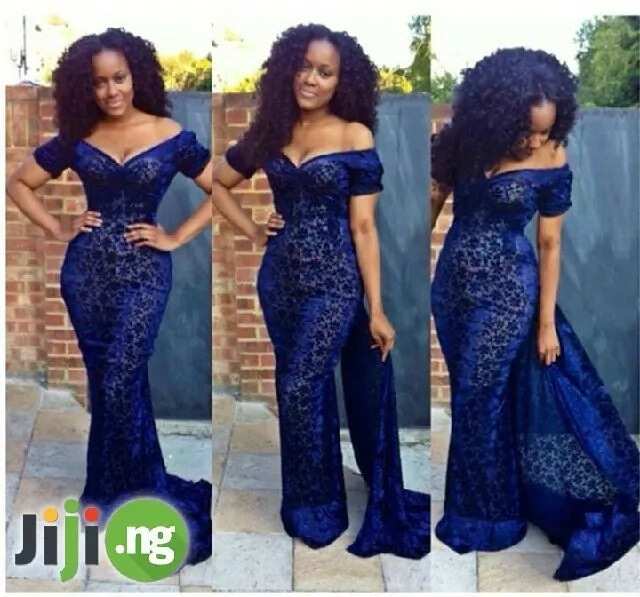 Not all lace outfits this year were maxi gowns - there were plenty of adorable short lace dresses, too and we loved this blue dress with a pleated skirt the most.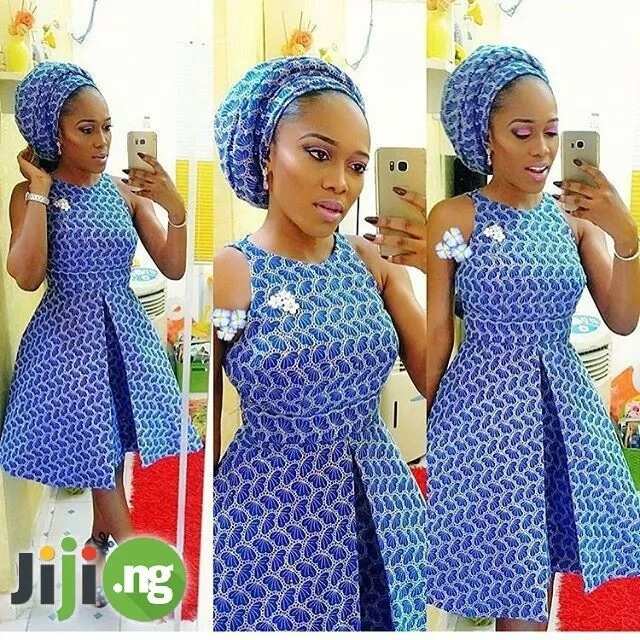 How to turn a pretty straightforward lace gown into a work of art? Just spice up a simple silhouette with flared sleeves that instantly make the dress stand out!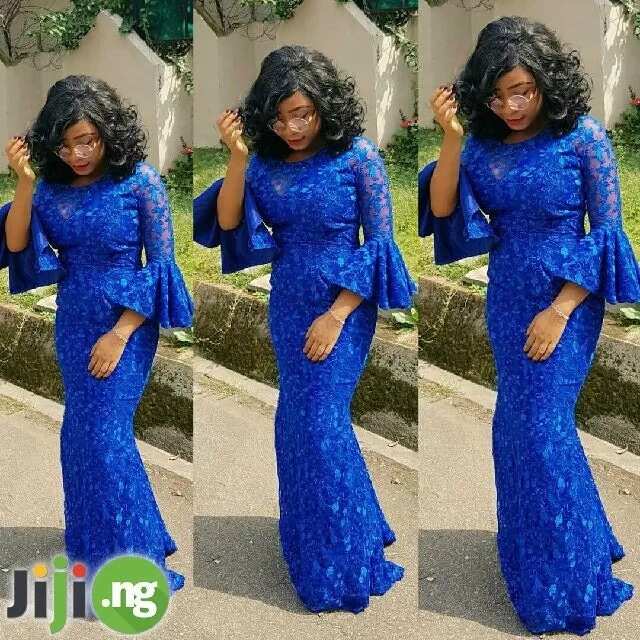 Peach and gold are the two shades that always go hand in hand in Nigerian fashion, which is exactly why this elegant peach-coloured dress with gold detailing made the cut.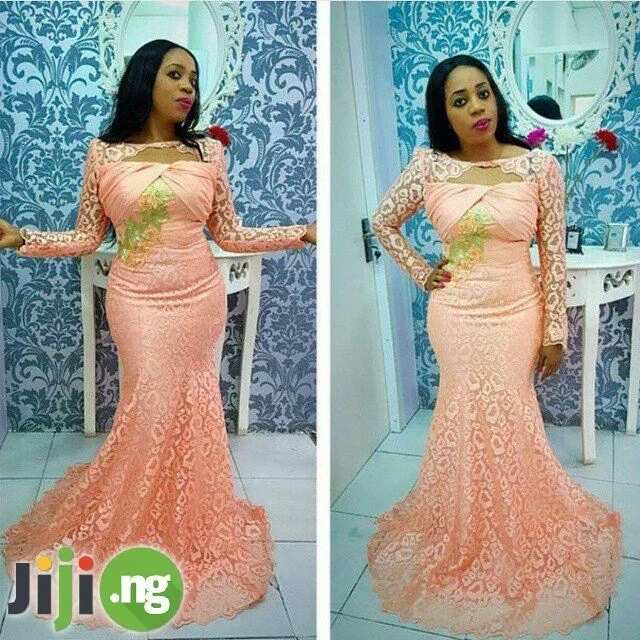 If you're searching for ideas of a dress that will bring out your best features and look trendy, why not go for this pastel-colored dress with a mermaid short skirt?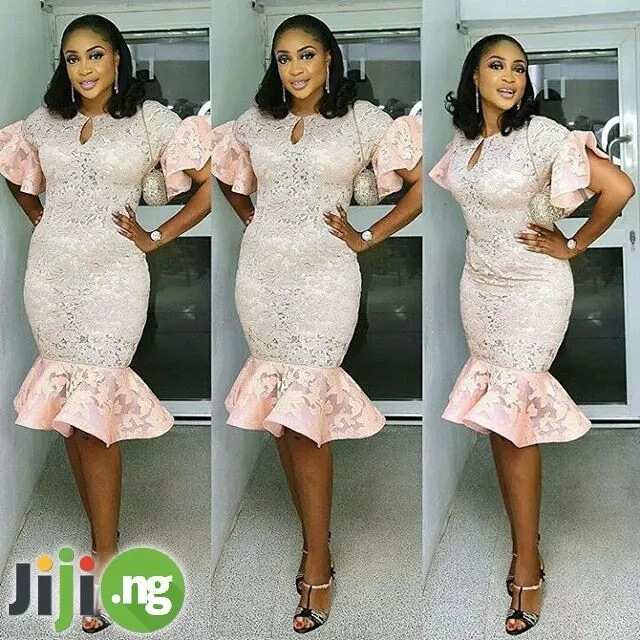 Skirt and blouse styles
A matching skirt and blouse is an outfit that will allow you to create even more stylish looks by wearing them with other fashionable items from your wardrobe.
Try your hand at the crop top trend with this short top and maxi skirt combination that would look perfect for so many occasions!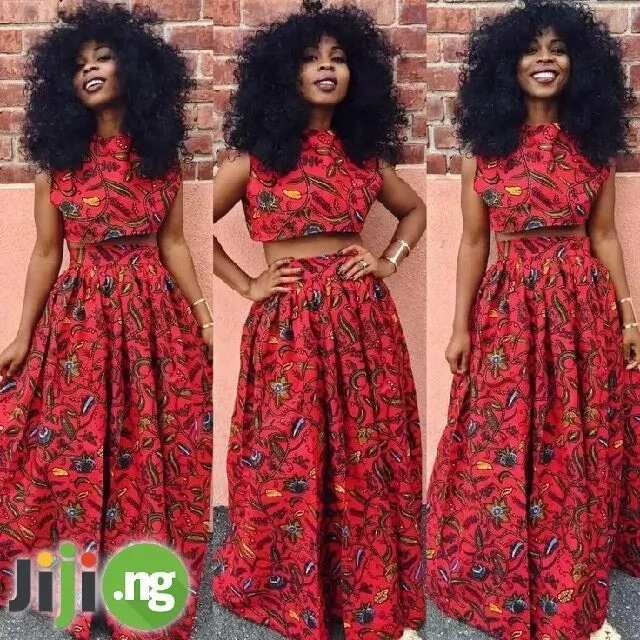 For an office-friendly take on the traditional skirt and blouse pairing, go for a vibrant Ankara skirt with a matching solid-colored blouse that you can accessorize with some trendy jewelry.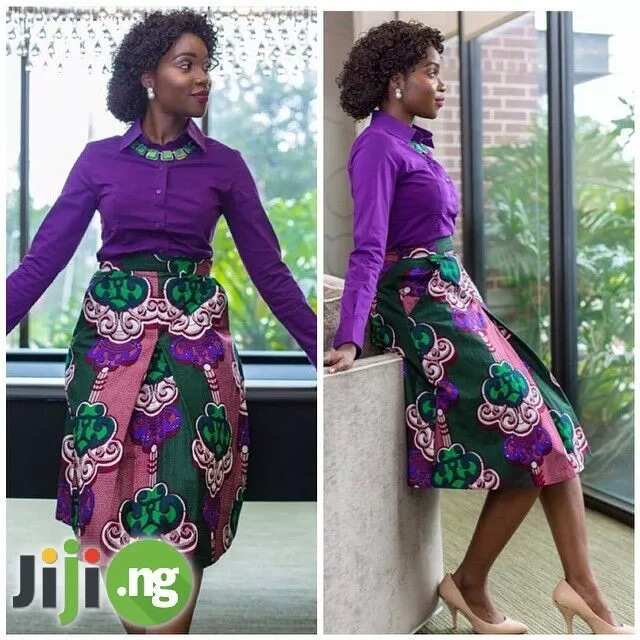 When the occasion is truly special, try one of the sophisticated Aso Ebi skirt and blouse styles and complete the outfit with a matching gele.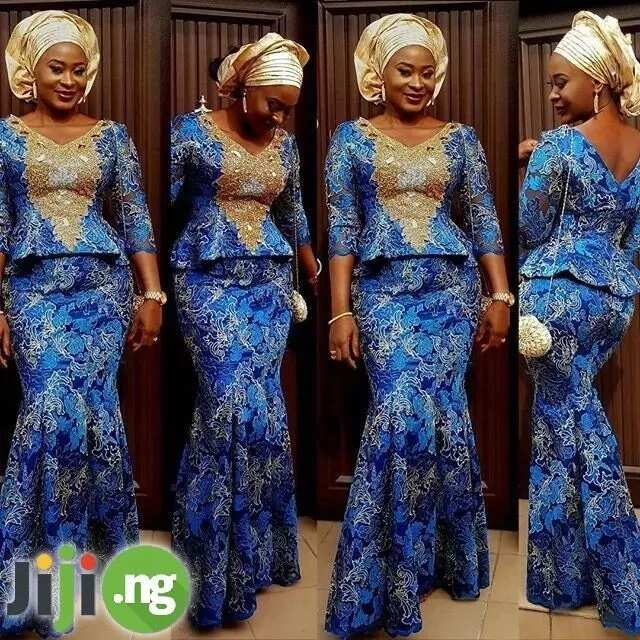 Here is a proof that Ankara fabric looks great with anything you pair it with - even a plain casual long-sleeved top.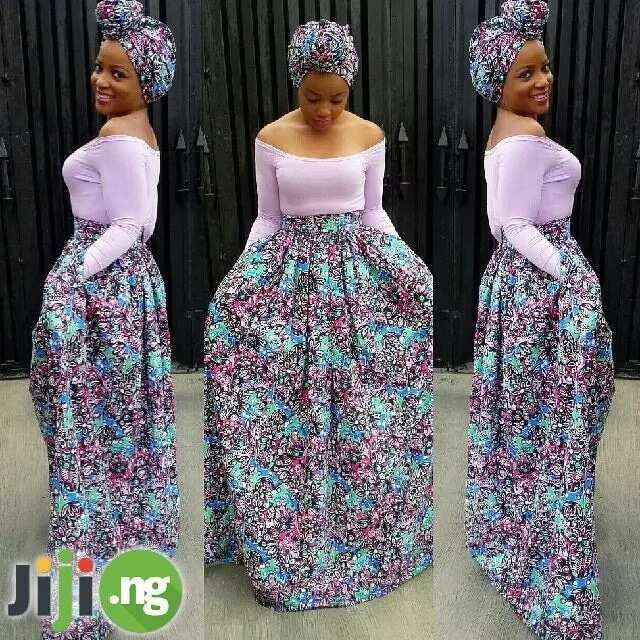 The next fashionista took the denim shirt trend and elevated it with the help of her unique Ankara skirt with a striking pattern.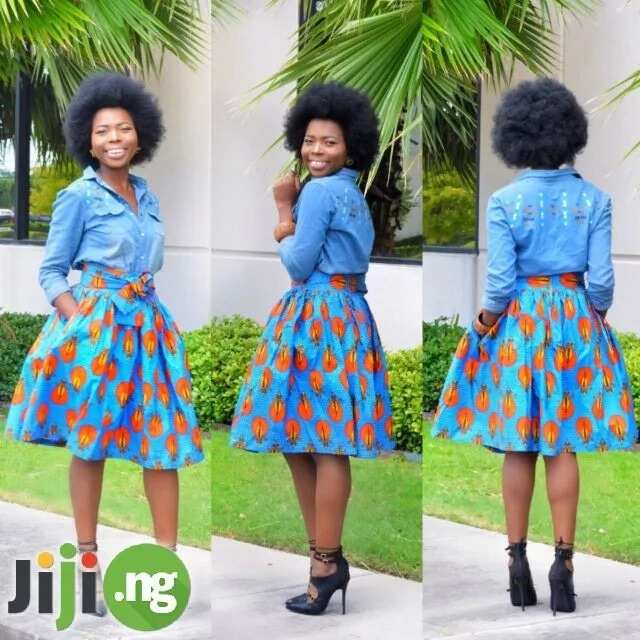 Chiffon styles
Chiffon has always taken a special place in Nigerian fashion: its lightweight texture provides for the most adorable gowns, skirts, and blouses.
If you're in a mood for some fairytale princess chic, this baby blue chiffon dress with a fitted bodice and flared skirt is exactly what you need.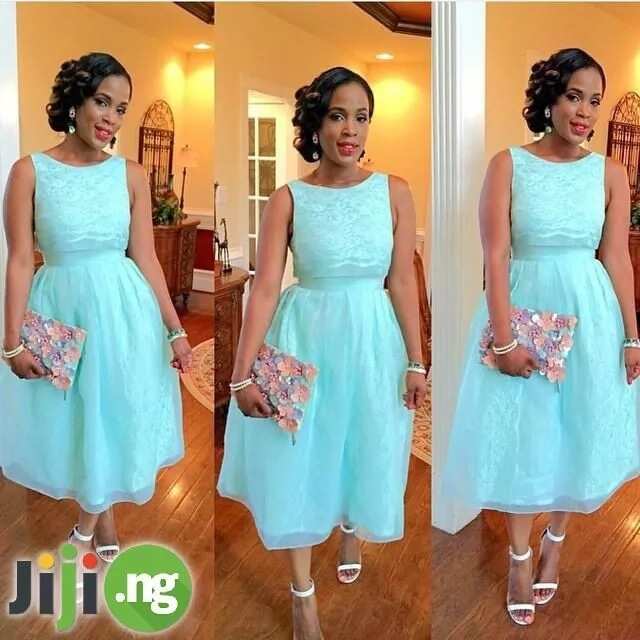 Add a little chiffon trend to your office wear by pairing a black pencil skirt with a colorful and very office-appropriate blouse.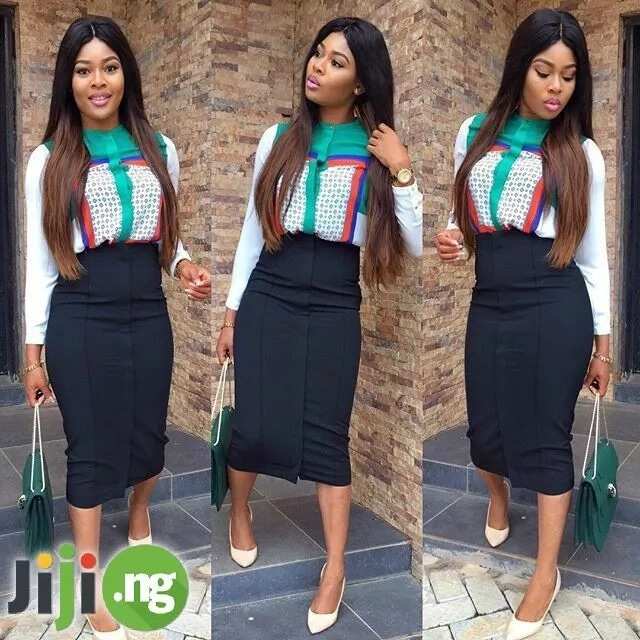 Pastel colors haven't lost a bit of their popularity this year and they'll remain popular in 2018, which is why you should consider getting a pastel chiffon blouse for the next spring.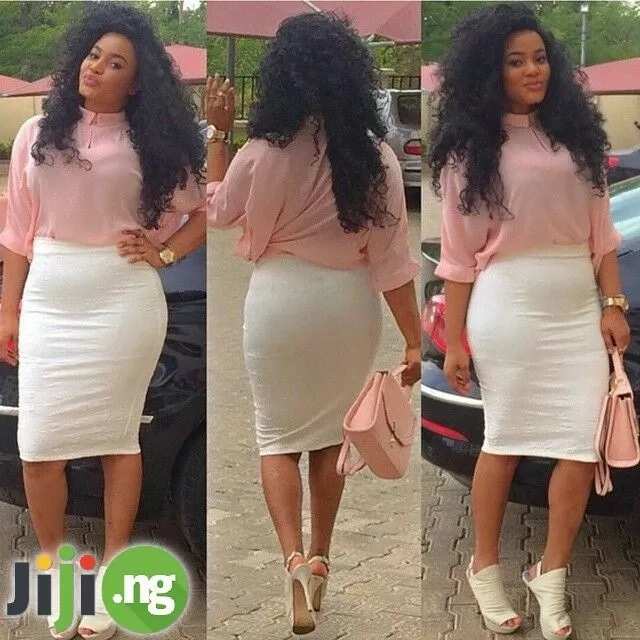 How about a charming summer dress with a chiffon skirt that is just perfect for a fun party?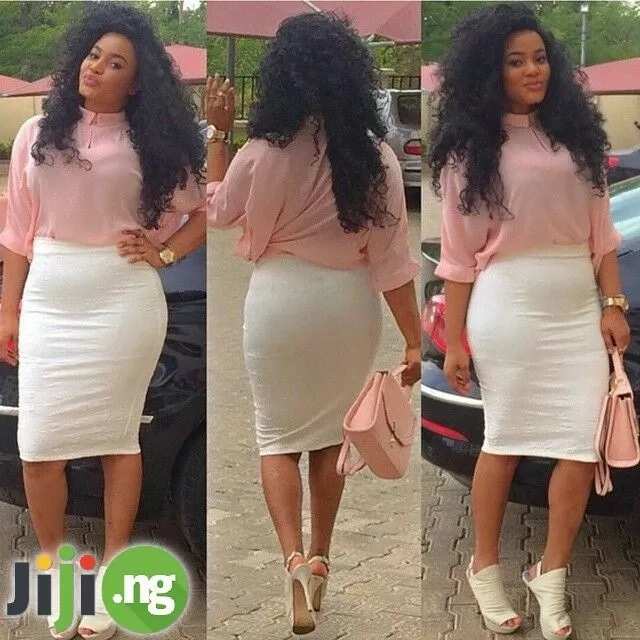 Aso Ebi styles
Any list of the best outfits in Nigeria wouldn't be complete without a selection of elegant and one-of-the-kind Aso Ebi styles.
If you're planning to be the centre of attention at the next wedding you attend, go for this striking Aso Ebi with a uniquely designed bodice.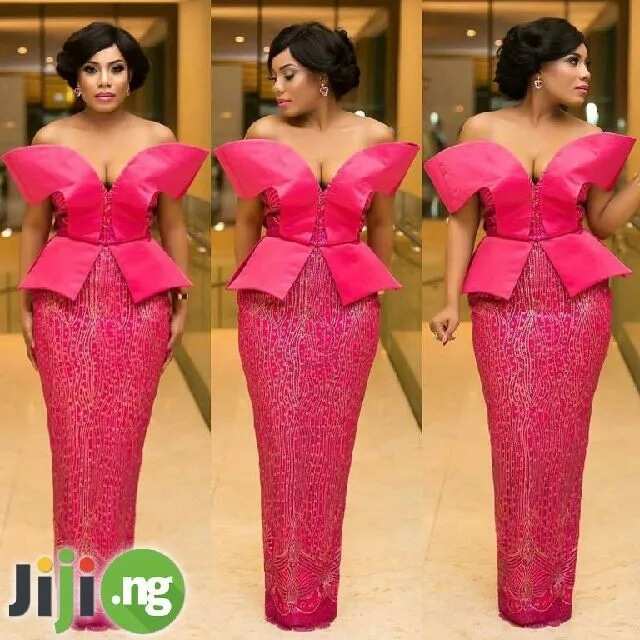 2017 has been all about the rich and deep jewel tones - like this dramatic amethyst shade that works so well in an Aso Ebi design.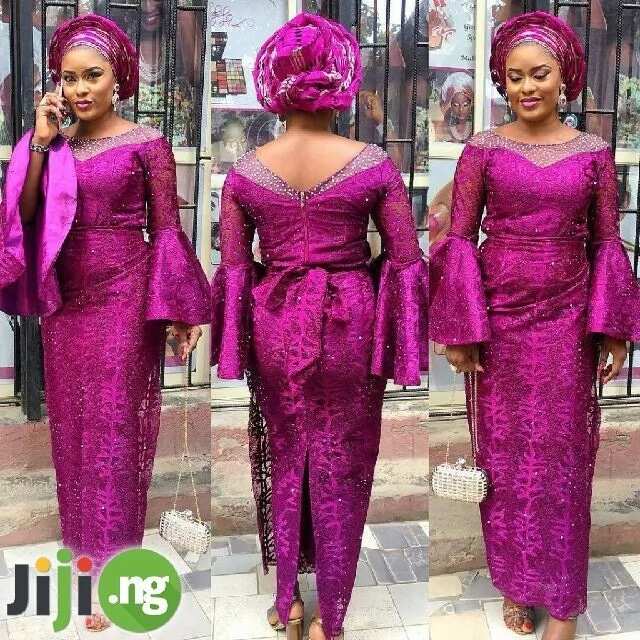 The peacock feather print made its way not only into casual fashion this year, but also into the sophisticated Aso Ebi styles.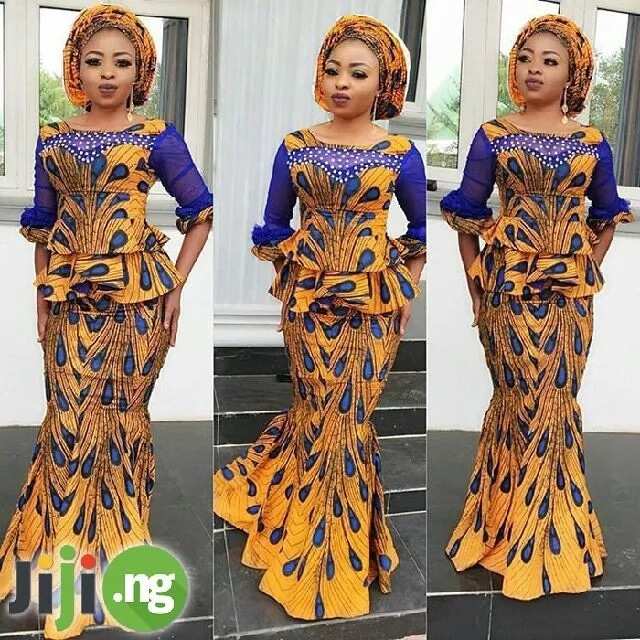 A two-tone Aso Ebi with a delicate chiffon blouse, a beautiful golden belt and intricate feather detailing on the skirt - what's not to love?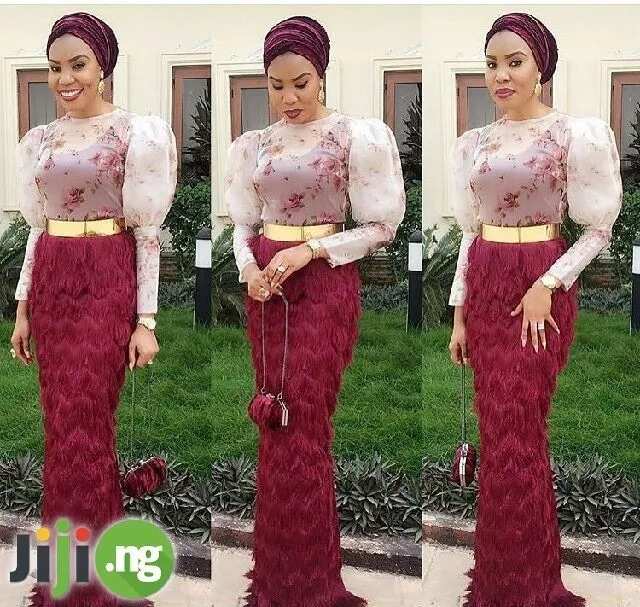 Combining red with turquoise for the next Aso Ebi look was undoubtedly a bold choice, but we absolutely love the result.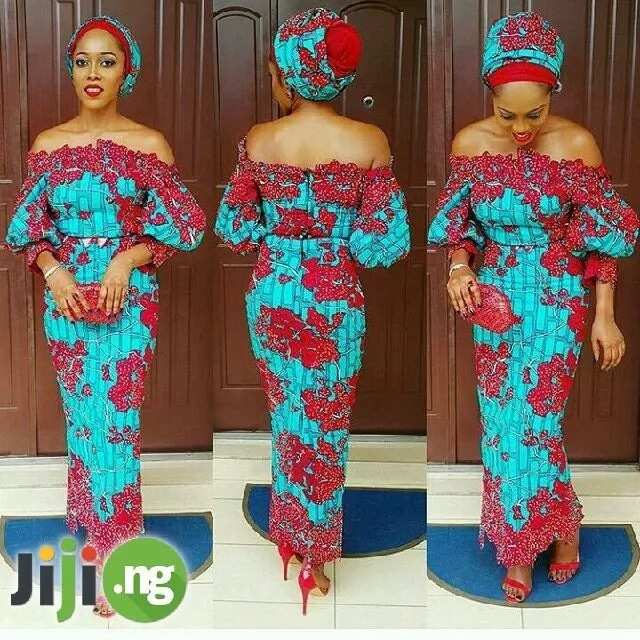 Jumpsuit styles
A jumpsuit is a fantastic way to show off your love for Ankara and other fabrics, and there are so many styles to choose from!
An effortless way to keep a jumpsuit from looking like a work uniform is to add trendy cutouts to the bodice.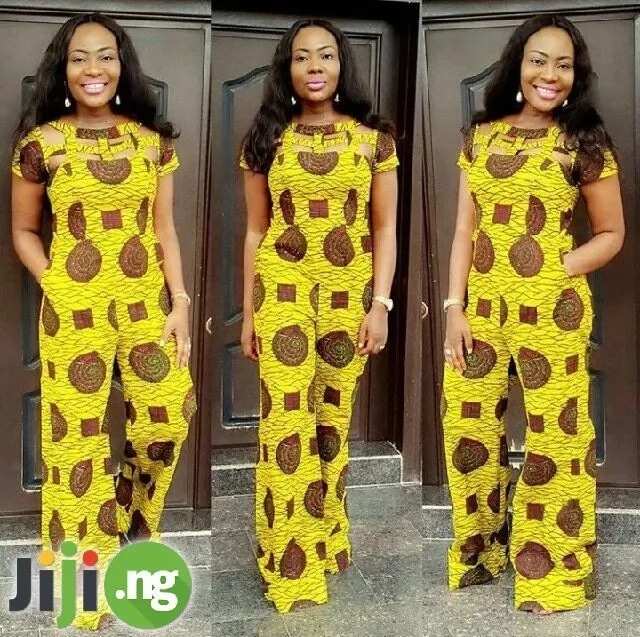 A jumpsuit with an open back and plunging neckline is an outfit that you should definitely dare to wear.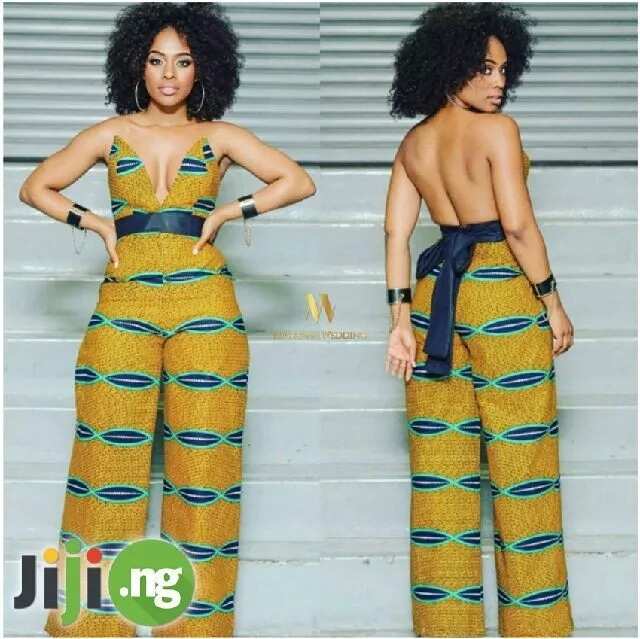 This year, jumpsuits weren't exclusively long - there were so many adorable short Ankara jumpsuit perfect for a hot summer day or a night out.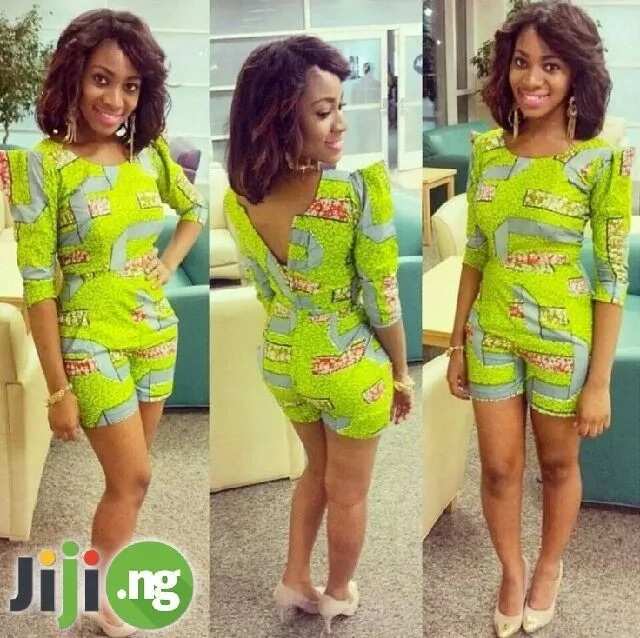 Are you looking for an unusual version of the traditional Ankara jumpsuit? Then check out this fashionable wide-leg jumpsuit!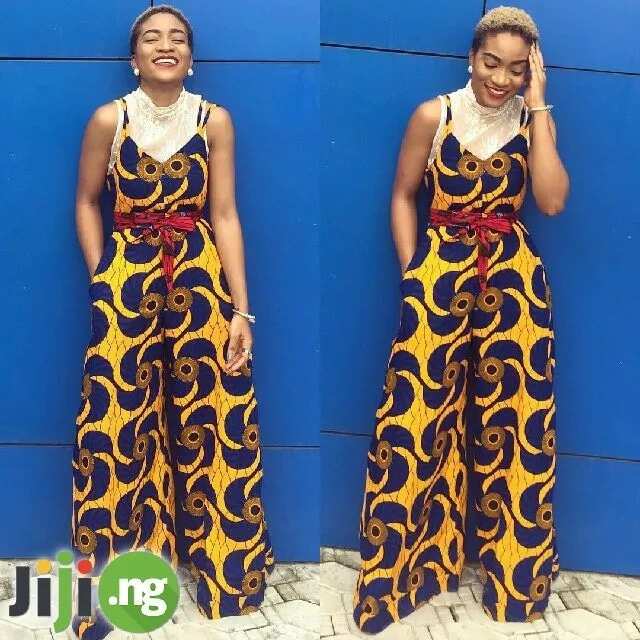 Rock the popular denim trend with a perfectly-fitted denim jumpsuit with a frilled off-shoulder neckline.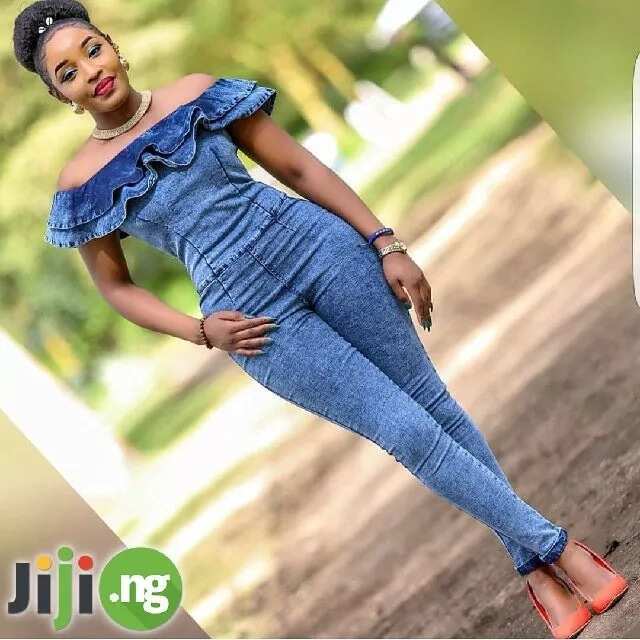 Now that you've seen which styles dominated the Nigerian fashion of 2017, go to Jiji to find the outfit of your dreams. Experience affordable fashion with Jiji and install the Jiji app to always stay in touch with the latest money-saving deals!
Source: Legit.ng