Breaking: Former Vice President Alex Ekwueme dies at 85 in London hospital
Dr Alex Ekwueme, a former vice president during the tenure of Shehu Shagari, has passed away in a London hospital in the late hours of Sunday, November 19.
A family release confirmed the tragic development.
"The family regrets to announce the peaceful passing away of their patriarch, the former Vice-President of the Federal Republic of Nigeria Dr Alex Ifeanyichukwu Ekwueme (GCON).
"The sad event occurred at The London Clinic at 10:00 pm on Sunday 19th November 2017," a statement signed by HRH Prof Lazarus Ekwueme, a younger brother of the deceased, read.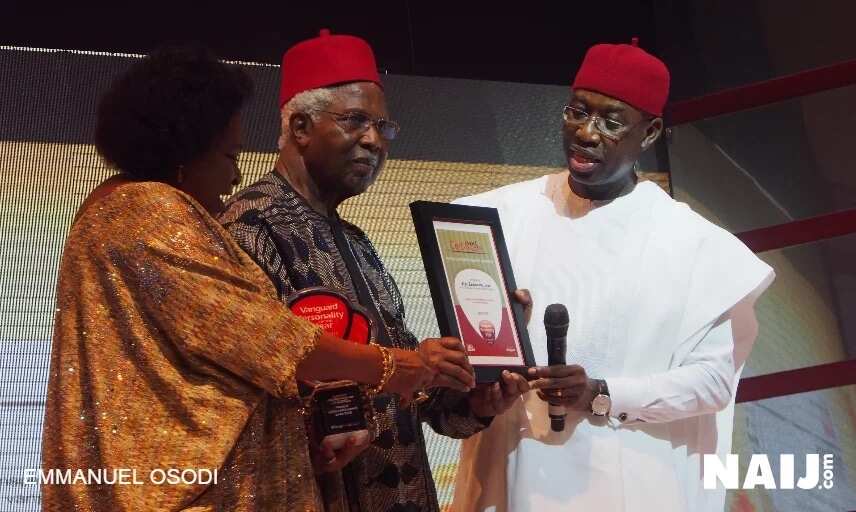 President Buhari approved foreign treatment of Nigeria's former VP two weeks ago. Ekwueme departed for London on Sunday, November 12, with suspected chest infection.
Dr Alex Ifeanyichukwu Ekwueme was born in Oko, Orumba North local government area, Anambra state, on October 21, 1932.
He is a distinguished architect, with a bachelor's degree of the University of Washington, a master's degree in urban planning, and a PhD in Architecture from the University of Strathclyde, Glasgow, UK. The late elder statesman also earned degrees in philosophy, history, sociology and law.
Dr Ekwueme gained national and international recognition after emerging as the first elected vice president of Nigeria, in the period of the Second Republic. He worked in the Shehu Shagari administration from October 1, 1979, till December 31, 1983.
Rest in peace.
Source: Legit