Top 10 poorest men in the world
The Internet is always obsessed with finding out about the richest of the rich. Everyone wants to know how much those people have and where they live. But have you ever wondered what country the poorest man in the world is from? If you have, then check out this article, where we talk about the world's poorest people and their countries.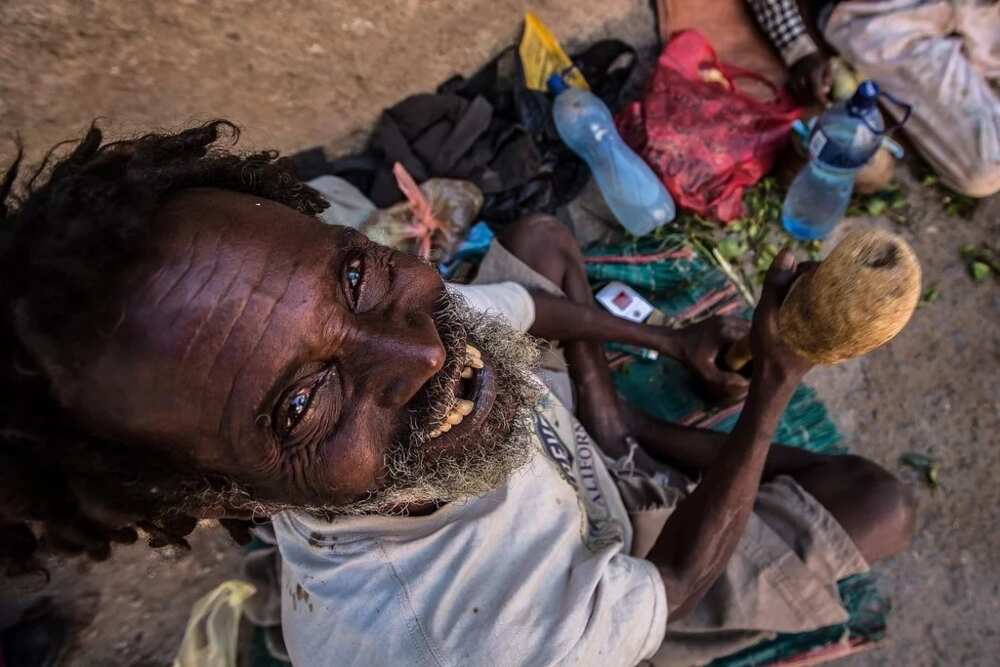 In this article, we will cover the following topics:
Foreword
The poorest people in the world: list
Read on to find out everything in more detail!
1. Foreword
Before we jump into the topic of our article, we want to mention a few things. First, while it is relatively easy to determine the richest people, it would be pretty much impossible to find out about a poor man who has managed to become the poorest in the whole world. After all, there are over 7 billion people out there! That is why by 'men' we mean people in general.
Second, let's talk about our way of determining the poor countries. Instead of the regular Gross Domestic Product (or GDP) per capita, we decided to go with GDP per capita at Purchasing Power Parity (or PPP). We feel like it is more reflective of a situation in the country than the regular income index. If you want to know more about this index, just click here.
Now that we have cleared all of that up, let's get this list started.
2. The poorest people in the world: list
№10. Togolese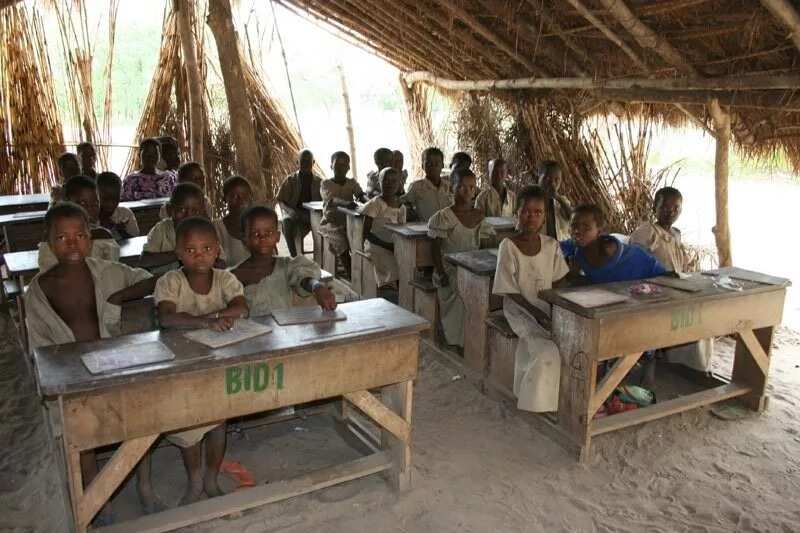 GDP: $1,490.9
Population (2017 estimate): 7,965,055
Starting off our list is Togo, which is considered to be one of the world's least developed countries. Despite the fact that such large world organisations as the International Monetary Fund and World Bank have been supporting the country for a long time, it still has not managed to get out of poverty.
However, it has been making significant progress in liberalisation of economy during the recent years. Togo has strong agricultural and mining sectors that keep it from sinking lower. For that reason, its people are only occupying the tenth spot on our list.
№9. Sierra Leoneans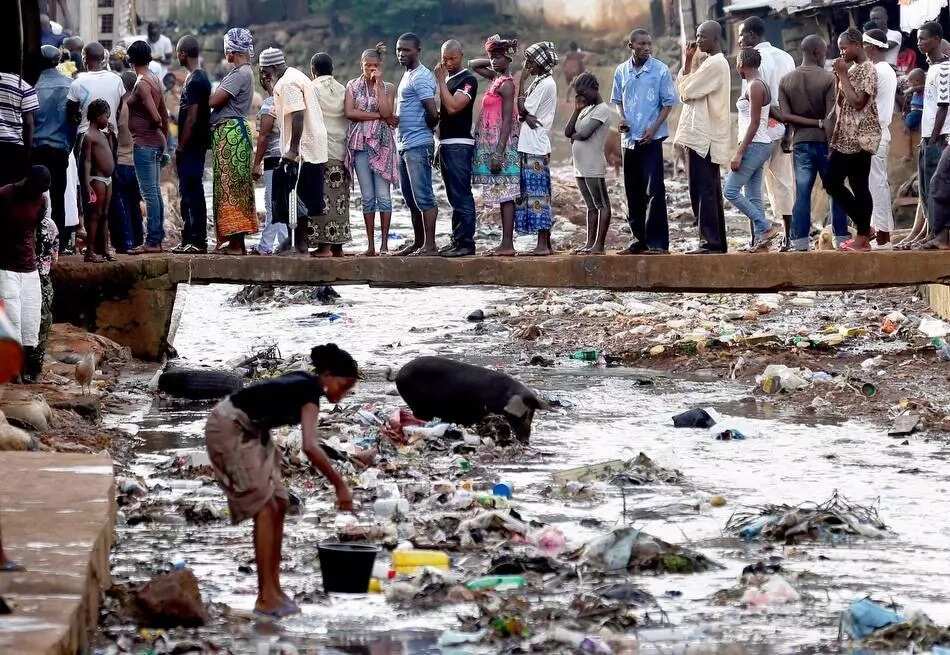 GDP: $1,473.4
Population (2015 census): 7,075,641
Some of you might be surprised that the people of Sierra Leone ended up on this list. After all, it is one of the biggest players on the titanium market, as well as a major producer of bauxite and gold. Nevertheless, over 70% of its population live in poverty.
Why?
It seems like the country's economy has not managed to recover from the civil war that happened over 15 years ago. Republic of Sierra Leone suffers from poor natural wealth management. As a result, its people suffer from poverty and unemployment. It is said that the average life expectancy of Sierra Leoneans is only 57.8 years, which is very low compared to other countries.
№8. Guineans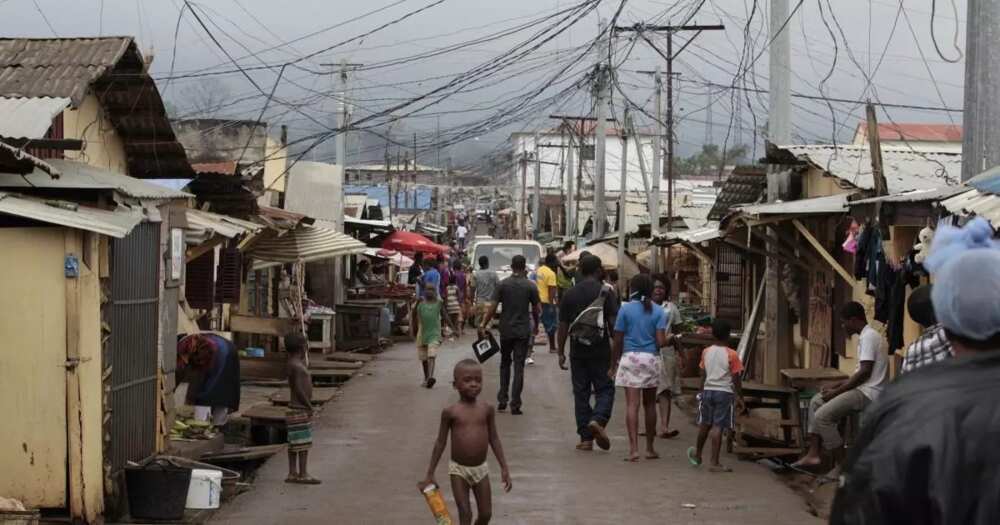 GDP: $1,310.7
Population (2016 estimate): 12,395,924
Since the 90s, the citizens of the Republic of Guinea have not been able to enjoy a stable economic and political situation. For decades, they have been suffering from various sociopolitical conflicts that ruined many lives and the country's economy.
Another reason why the situation with the economy is so unacceptable is the fact that people have almost no access to relevant information that would help them improve things in agriculture and other spheres. They have to resort to obsolete technology and outdated information, which do not allow them to progress.
№7. Mozambicans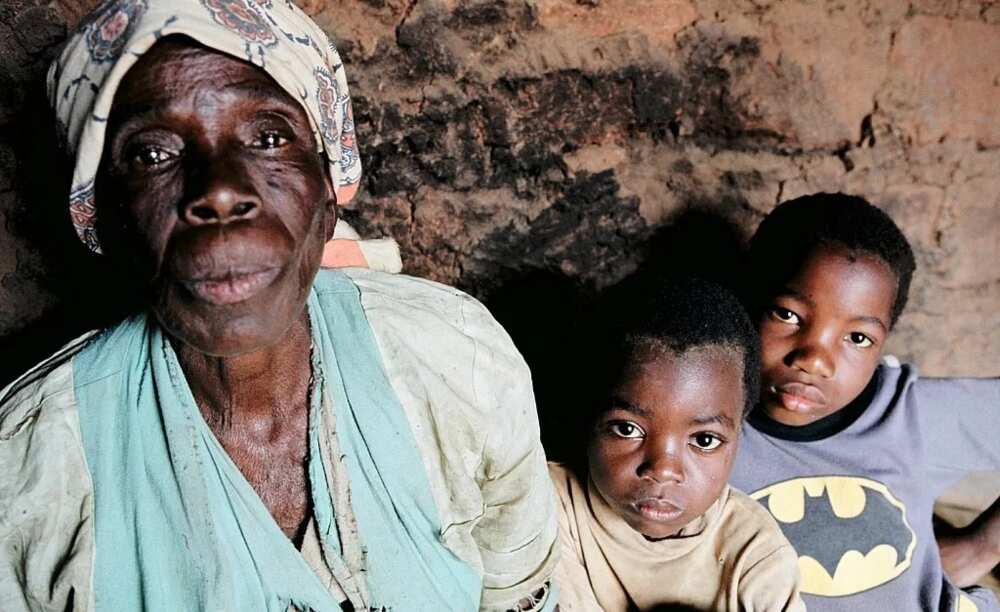 GDP: $1,217.1
Population (2016 estimate): 28,829,476
Like many African countries, Republic of Mozambique has plenty of natural resources that are just waiting to be discovered and used. For the most part, the country manages to do that, at the same time developing its tourism sector and working on other spheres of industry. For the past few years, it has even achieved one of the highest rates of GDP growth in the world.
However, its people are still suffering from poverty, poor human development, inequality and very average life expectancy. Many economists have struggled to explain this paradox, but it seems that none of them have come up with an answer.
№6. Malawians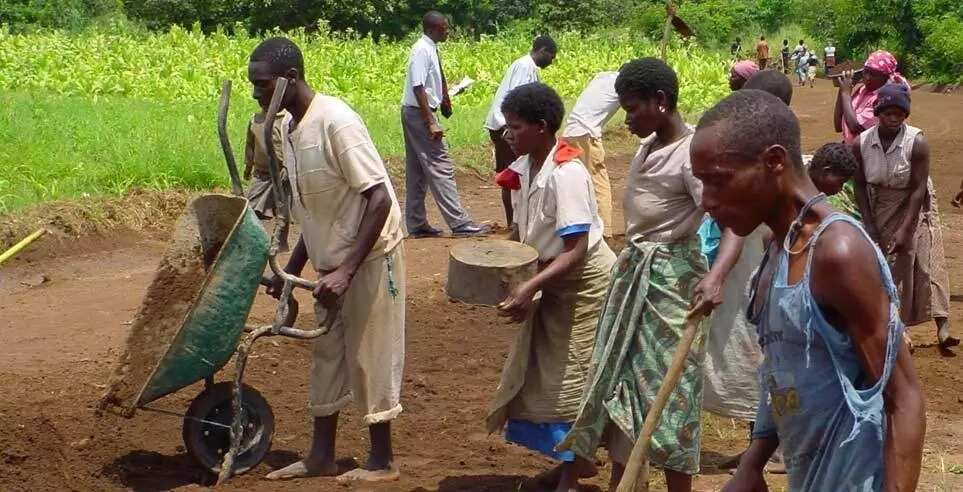 GDP: $1,169.3
Population (2016 estimate): 18,091,575
As Republic of Malawi is one of the smallest countries in Africa by size, it comes as no surprise that its 18 million people are struggling to have a proper life. When there are so many people on so little land, it is hard for the country to achieve economic progress.
A large portion of people (over 80%) is involved in agriculture, which does not bring in that much profit. Many citizens of Malawi also suffer from lack of access to education, quality health care and many other necessary things.
№5. Nigeriens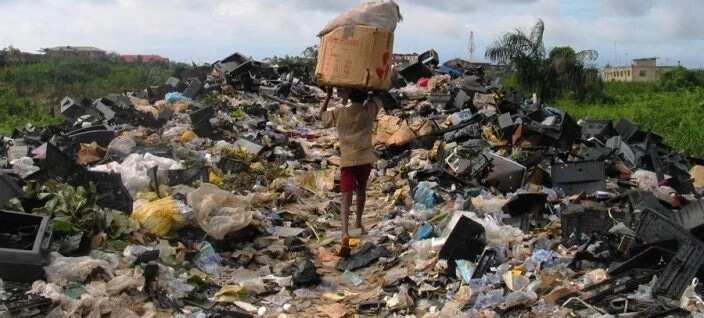 READ ALSO: The Poorest State in Nigeria 2017
GDP: $978.4
Population (2016 estimate): 20,672,987
There are plenty of reasons why Nigeriens ended up so high on this list. For the most part, it is because of the land they live in: it is a landlocked desert where almost nothing can grow. In addition to this, people of Niger suffer from the lack of proper education and overpopulation. Not exactly the best conditions for economic growth.
№4. Liberians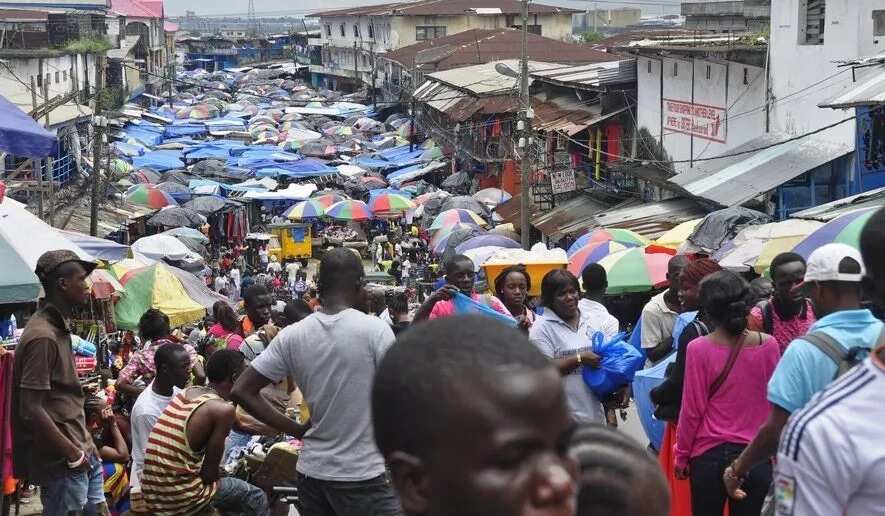 GDP: $812.9
Population (2016 estimate): 4,503,000
Another country that suffers from poverty and unemployment is the Republic of Liberia. You might be shocked to hear this, but only 15% of all Liberians are employed. In 2010, over 80% of them had to live on $1.25 per day or even less. The situation with Liberian economy is so bad because of the lack of proper infrastructure, small domestic market and poor trade links with other countries.
№3. Congolese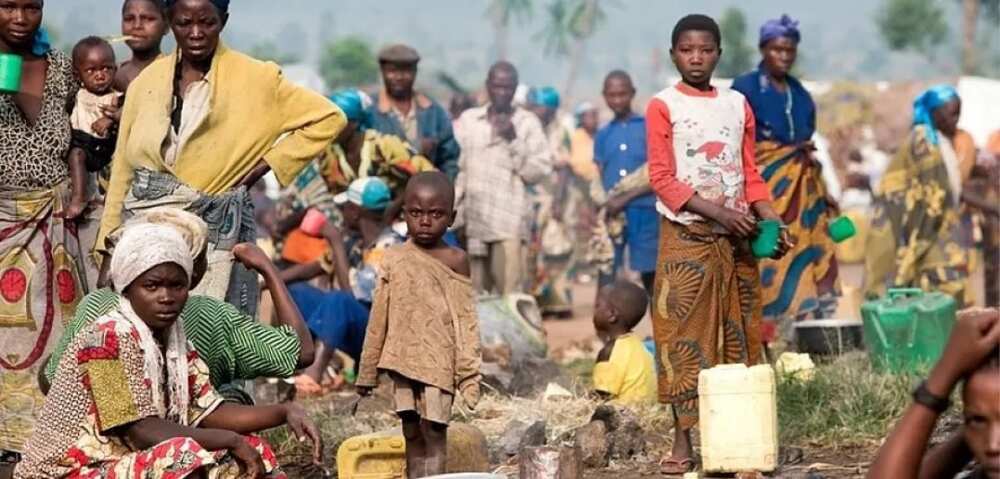 GDP: $800.8
Population (2016 estimate): 78,736,153
As the Democratic Republic of the Congo has so many citizens, it struggles to provide all of them with proper living conditions. Even though it has plenty of natural resources, the corruption and instability in the government prevent the country from developing economically. For that reason, many Congolese are poor and unemployed.
№2. Burundians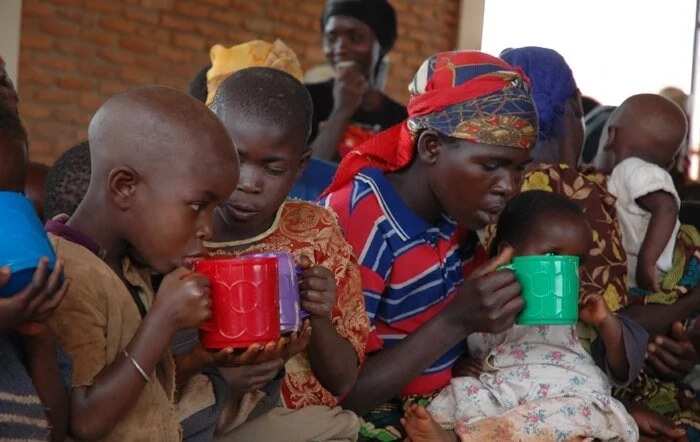 GDP: $778
Population (2016 estimate): 10,524,117
The second poorest nation title goes to Burundi. Even though the country has been actively trying to get back on its feet after the many political disputes and violent clashes, it has not been able to do that yet. Over 80% of Burundians live below the poverty line. The country has little natural resources and it is very dependable on the weather conditions due to its agricultural orientation. Its people have very low life satisfaction, which is more than understandable.
№1. Central Africans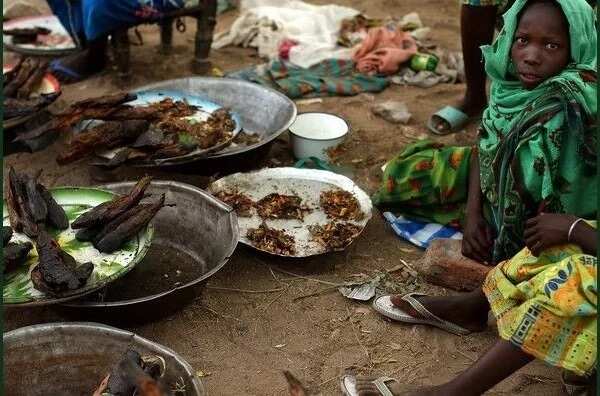 GDP: $698.9
Population (2016 estimate) 4,594,621
Here they are, the people of the poorest country in Africa, which, coincidentally, is the poorest country in the world. The reason why Central Africa earned the first spot on this list is its poor infrastructure. In addition to poor allocation of government resources, it also suffers from political instability impeding the economic growth.
As you can see, many African countries suffer from absolute poverty. Sometimes, the reason for that is civil unrest, other times it is poor governance. We hope that sooner or later they will be able to get out of this situation, so that their people can get the quality of life they deserve.
READ ALSO: Major causes of poverty in Nigeria
Source: Legit.ng