Apostle Suleman steps out in green and white as he shares message on independence with Nigerians (photos, video)
- Apostle Suleman has shared goodwill messages with Nigerians on the independence celebration
- He rocked a white and green Agbada as he preached to the members of his church
- To read all news on Apostle Suleman, check www.legit.ng/tag/apostle-johnson-suleman.html
Apostle Suleman has shared a powerful message with Nigerians to celebrate the Independence Day. The clergy man rocked a green and white Agbada as he preached to the members of his congregation.
The man of God used the avenue to lecture Nigerians about the administration of President Buhari while affirming that Nigeria would remain as one. The founder of Omega Fire Ministries said Nigeria does not belong to the north, east, south or west.
He went on to talk about those in government asking them to have a sober reflection about the things going on in the nation. He talked about hate speech saying there is a thin line between it and freedom of speech. He said this while talking about those who criticize the government.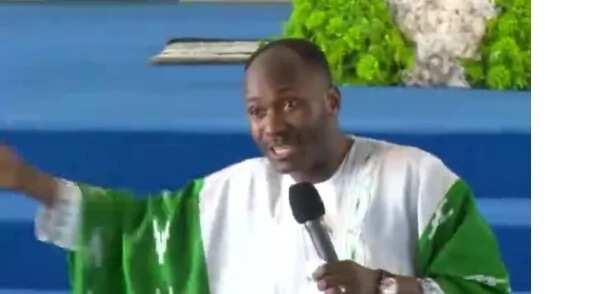 READ ALSO: Parent and their 19-years-old undergraduate daughter dies in an auto crash on Independence day
Apostle Suleman asked the government to allocate resources appropriately. He asked the government to be more tolerant since people would not stop talking or give up on expressing themselves. He said the government should stop saying people are confrontational.
He said paying attention to those who have negative things to say about the government would only amplify things. He gave numerous examples that his followers could relate with while preaching on governance.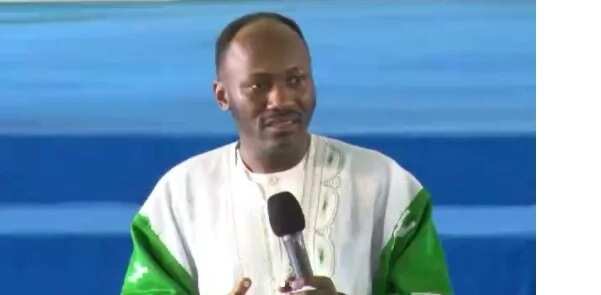 He used himself as a case study saying he is not tolerant but had to work on that as a result of some incident that happened this year. He made references to his alleged scandal involving Stephanie Otobo while asking her to enjoy her short time of being famous.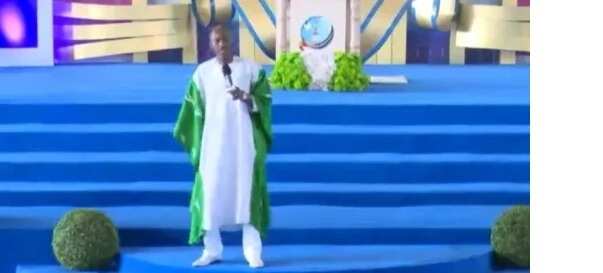 Apostle Suleman said he is a trained journalist and the media cannot be used against him. He talked about the rudiments of journalism as the members of his congregation clapped and cheered him up.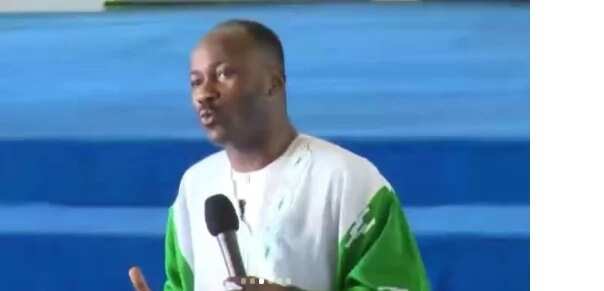 He concluded by saying tolerance helped him get through the scandal which he labeled drama. He asked his congregation if he looks like someone who would meet the kind of lady he was alleged to be involved with.
However, he said God asked him not to fight his battles by himself and this made him step back. He said he agreed with this saying people will only believe whatever it is they want to even if he took the time to fight the allegations.
PAY ATTENTION: Install the latest android app to get updates from Nigeria's number one online news platform
He went on to say Nigeria has many ethnics and people have to be tolerant as their social values are different. He said analogue strategies cannot be used to handle digital conflicts. He concluded by asking the congregation to tell their neighbours to be tolerant.
Source: Legit.ng