Breaking: Buhari heads Maiduguri to celebrate independence with Nigerian troops
Hours after addressing the nation as Nigeria marks its 57th Independece anniversary, President Muhammadu Buhari is off to Maiduguri, the capital of Borno state.
The president is expected to spend the remaining part of the entire day with soldiers in the warfront against Boko Haram insurgents.
READ ALSO: Presidency reveals 57 achievements of Buhari as Nigeria celebrates 57th birthday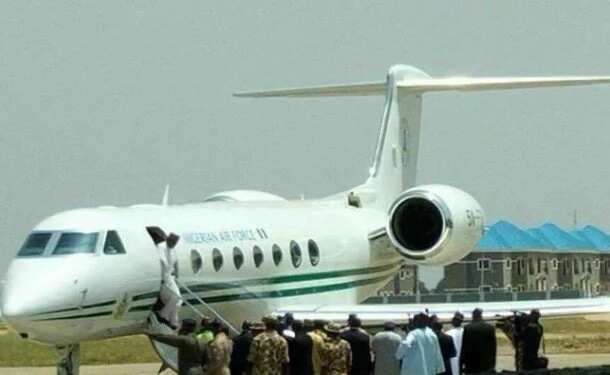 This is the first time the president would visit troops fighting insurgency in the state.
He also urged Nigerians to pray for the troops who have spent their energies ensuring the security and unity of Nigeria.
Buhari, who posted the message on his Facebook wall, said: "I'm spending today visiting our troops in Maiduguri.
"The entire nation thanks our gallant Armed Forces for their heroic work rolling back the frontiers of Boko Haram's terrorism.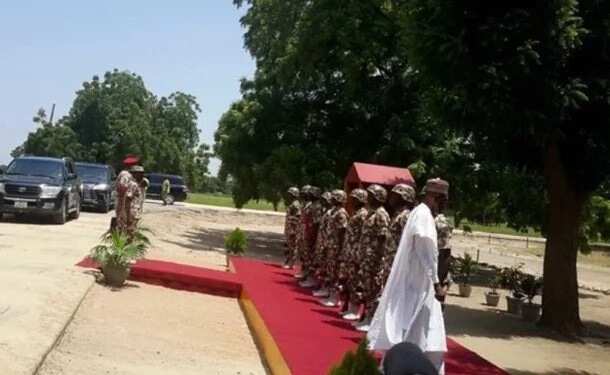 "We will never forget their sacrifices. I ask that you remember them in your prayers."
PAY ATTENTION: Read the news on Nigeria's #1 new app
On Wednesday, July 13, 2016, Legit.ng reported how President Muhammady Buhari, in military uniform, met with troops of HQ 1 BDE in Dansadau in Zamfara state as part of the 2016 Nigerian Army Day celebration.
The president used the opportunity to launch a special military task force to fight bandits.
Watch this video as Nigerians speak on how they would celebrate the country's independence:
Source: Legit.ng