Mimiko advises Federal Government to prioritize maternal healthcare
- The high rate of maternal mortality in Nigeria is still a challenge for government at all levels
- The immediate past governor of Ondo state, Olusegun Mimiko, who is an experienced medical practitioner has joined the conversation
- Mimiko advised the federal government to act fast on the issue, and adopt the model his government used in Ondo state
The immediate past governor of Ondo state, Dr Olusegun Mimiko, has advised the federal government to pay critical attention to the high rate of maternal mortality in the country.
Mimiko gave the advise while speaking with journalists, on Friday, September 22, at the Chatham House in London.
The former governor delivered a paper on "Improving Access to Health Services for All" using his administration's achievement in maternal and child health as a case study.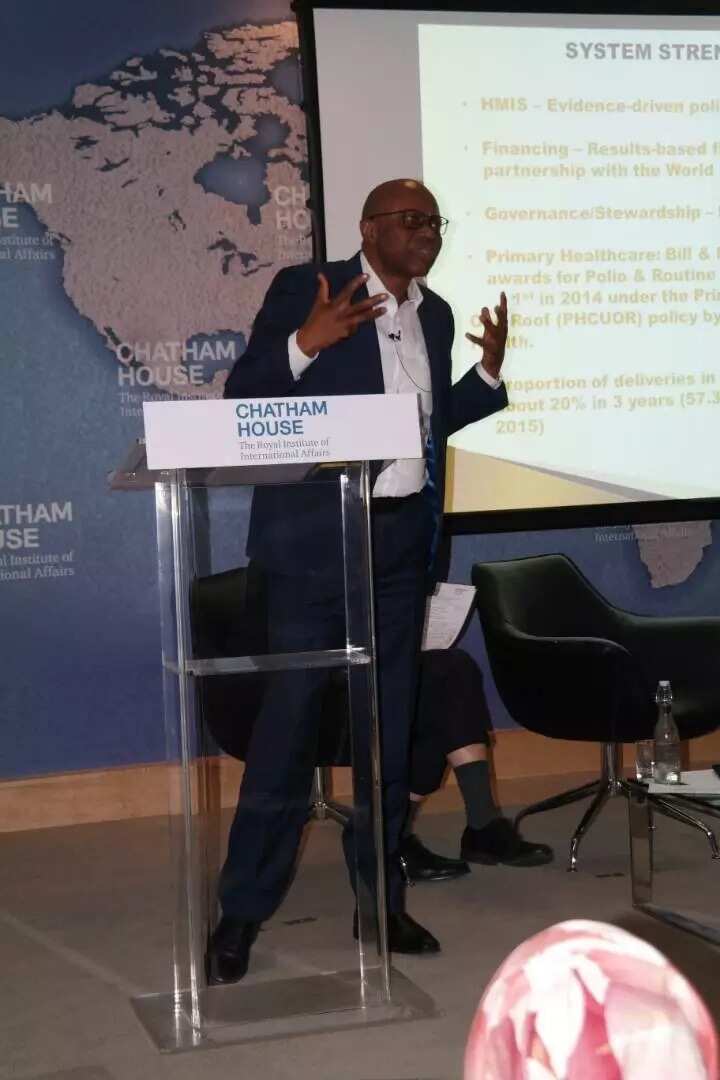 READ ALSO: Nigerian man, Mohammad Maccido, graduates from UK university with distinction (photos)
According to him, funding will never be adequate in any human setting but with the right kind of leadership, the country can drastically reduce maternal mortality, which is about 19 percent of global maternal deaths according to the World Bank.
"We must call a major stakeholders' meeting where there will be an agreement on a universal health package that every state in the country can afford, and create an eligibility criteria for those who build on it so that they can be rewarded accordingly and eventually we will get there.
As we do this, we prioritize safe motherhood and child health" he said.
Mimiko also took time to demonstrate how his administration midwifed a functional and effective healthcare delivery system, which attracted local and international recognition as a proven method of reducing maternal mortality particularly with the introduction of his homegrown initiatives such as Abiye (Safe motherhood) program, Agbebiye and Orirewa that crashed the maternal mortality indices in the state.
He charged Nigerian leaders at every level not to see only physical structures as achievement, saying that quality healthcare for women is a great empowerment tool.
His words: "Safe motherhood is a gender parity tool, every woman wants good life. They will be empowered if they can have access to quality health without catastrophic spending.
"What will eventually drive universal health coverage in Africa is the political will and that is what will generate passion and it the passion that will attract donors from around the world."
The discussion at Chatham House was centered on how to optimize global opportunities in achieving Universal Health Coverage and Health Security in Nigeria.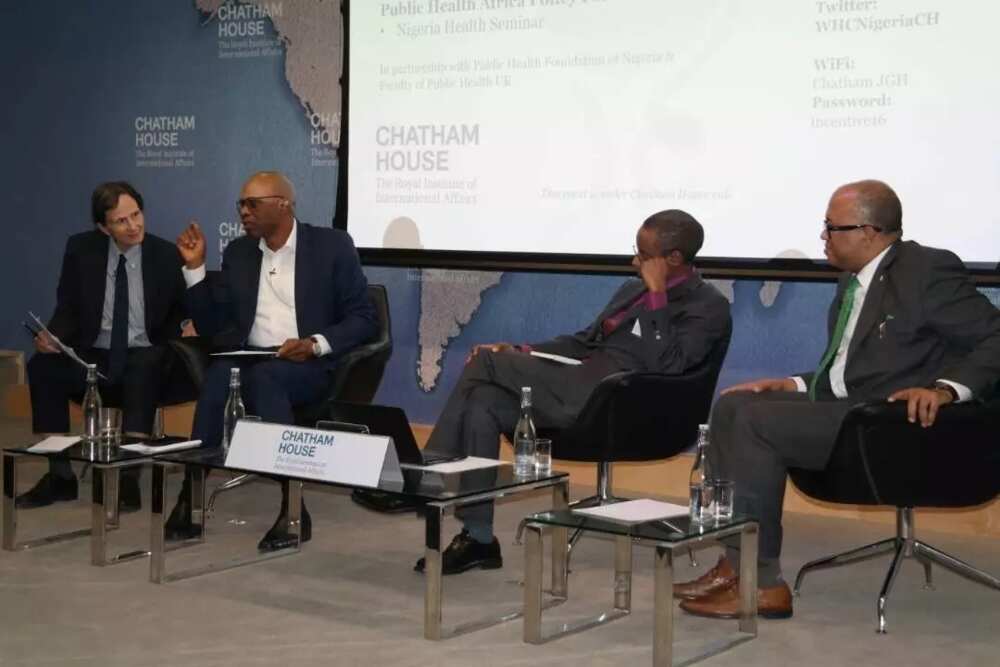 Chatam House is a world-leading centre for policy research and debate on global politics.
READ ALSO: Olori Wuraola spotted at the 72nd United Nations General Assembly in New York
Watch Nigerians speak on the federal government's health plan for the citizens on Legit.ng TV:
Source: Legit.ng