How beneficial ownership transparency will help Liberia tackle illicit financial flows - Buhari's aide
- The Liberian government's intention to implement beneficial ownership transparency in their country has been hailed by the Nigerian federal government
- The commendation was made by the special adviser to President Buhari Muhammadu on justice reforms and coordinator of the Open Government Partnership in Nigeria, Mrs Juliet Ibekaku- Nwagwu
- Mrs Ibekaku-Nwagwu made the statement at a peer learning workshop on beneficial ownership transparency under the auspices of the Open Government Partnership
The special adviser to President Buhari Muhammadu on justice reforms and coordinator of the Open Government Partnership in Nigeria, Mrs Juliet Ibekaku- Nwagwu, has commended the government of Liberia on its willingness to implement beneficial ownership transparency in their country.
In a statement presented at a peer learning workshop on beneficial ownership transparency under the auspices of the Open Government Partnership (OGP), the presidential aide who was represented by the communications adviser to Nigeria's OGP Secretariat, Uche Igwe, assured the country that the move will help them tackle resource curse.
She also assured them of Nigeria's willingness to share its experiences with them on OGP.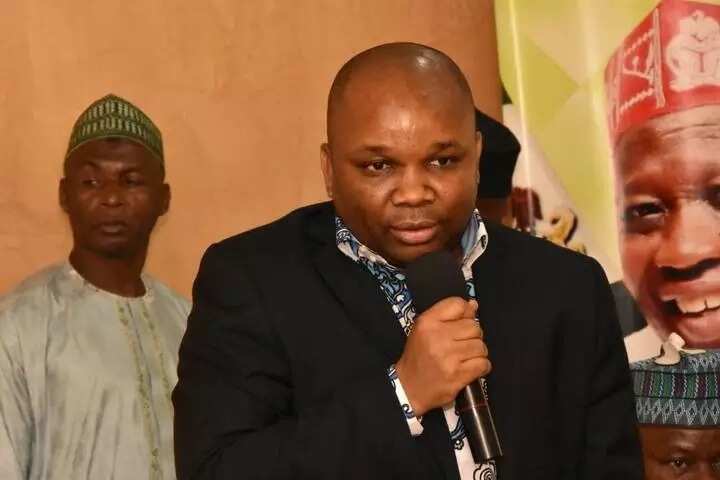 According to her, Africa loses up to 50 billion US Dollars annually to illicit financial flows and about 192 billion as a result of capital flight.
READ ALSO: Legit.ng digital school 2017 rounds up in Lagos
She added that most of the illicit financial flows originate from natural resource rich countries like Liberia and Nigeria.
"I am here to share our experience with you on what we are doing to open a beneficial ownership register and prevent unscrupulous individuals from benefiting from their dirty money.
"Your country needs to take short, medium and long term actions like we are doing in Nigeria, to get this project off the ground.
"As I am sure, you are aware that the UK non-profit organisation - Global Witness revealed in their report early this year, how logging companies here in Liberia are illegally hiding their owners and how they currently owe about 25 million US dollars in unpaid taxes.
"This amount is nearly five percent of the entire budget of this country. Such illegality is not likely to happen if you have an open beneficial ownership register," the presidential aide said.
She added that apart from curbing illicit financial flows, opening the register will improve tax compliance and raise income through domestic revenue mobilisation.
Speaking at the event, the Liberian minister of information, cultural affairs and tourism, Honourable Lenn Eugene Nagbe, stated the resolve of the government and people of Liberia to continue to push the frontiers of transparency and accountability for the benefit of the people of Liberia.
His words: "Our country has come a long way since 2011 with the Open Government Partnership Policy. We are aware of the benefits of opening a beneficial ownership register and you can be rest assured that the government will fully support it.
"We are also supporting progress in all our commitment areas to ensure that we do not miss any opportunity that OGP offers to take our country forward. I am happy that our friend from Nigeria who is an expert is here to speak to us.
"I urge participants to listen to the speech so that we can learn from their implementation experience. As usual, we will be happy to learn from you, the challenges you face and the progress you have made."
On his part, Igwe outlined the benefits of the OGP Policy which includes economic diversification, reduction of reputational risks that countries may face.
His words: "I am happy that Liberia just like Nigeria, is a member of Extractive Industries Transparency Initiative(EITI). As an EITI implementing country, it is suggested that companies operating within the extractive industry are used as a pilot in the disclosure process. You can start with that and gradually expand to a national register."
Legit.ng gathered that Liberia has made important progress on the OGP as it relates to accountability and integrity building, ensuring that public services are responsive and developing public policies that are more inclusive.
In its 2017- 2019 National Action Plan (NAP), the government committed to establishing an open Beneficial Ownership (BO) register to further tackle corruption in Liberia.
Nigeria's federal government has since kick-started plans to establish a public beneficial ownership register.
READ ALSO: Opinion: Open Government Policy and Liberia's political future, by Uche Igwe
Watch this Legit.ng TV video of a Nigerian man suggesting mass burial for Nigeria's corrupt past leaders:
Source: Legit.ng