Saving one dog is more important than a million black people - Firefighter says
A volunteer racist firefighter for Franklin Township, Ohio, Tyler Roysdon, has been suspended over a strong comment he made against black people on Facebook.
He wrote that if he had to choose between saving a dog or a black man from a burning building, he would opt for the dog, because "one dog is more important than a million n****rs."
Although he has deleted the comments on Facebook, this was not before it was screen-grabbed.
READ ALSO: Trump abruptly ends manufacturing council after 3 CEOs resigned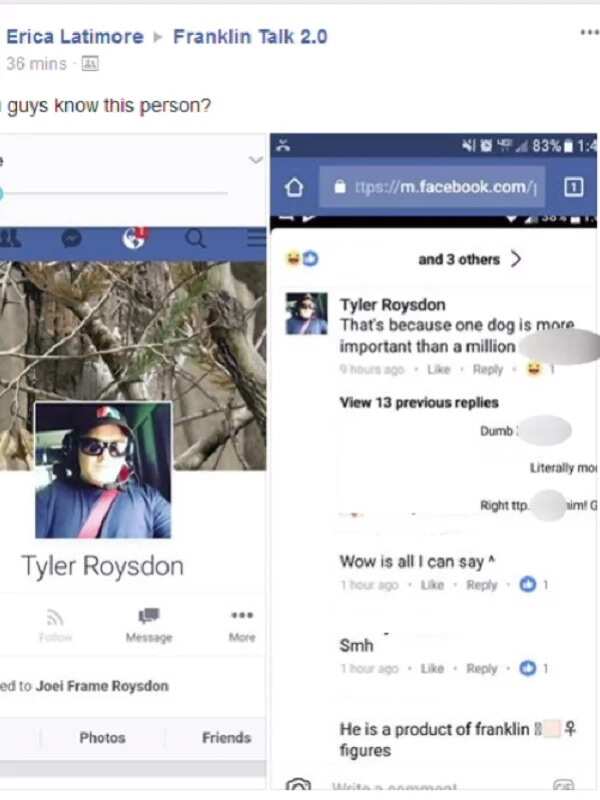 Township officials released an official statement about Roysdon on Thursday, September 15, revealing he has been suspended.
"Recently, a Franklin Township volunteer firefighter posted unacceptable remarks on social media. Upon gaining knowledge of this information, Fire Chief Steve Bishop immediately contacted the firefighter and directed the comments be removed. The firefighter was suspended without pay until the Board of Township Trustees could meet to determine a course of action. Chief Bishop does not have the authority to terminate employees. Termination of any township employee requires a vote by the Board of Trustees."
Watch this Legit.ng TV's interview with 'Nigeria's ambassador of peace' living on the street in Abuja:
Source: Legit.ng