Rick Ross house in Atlanta, Georgia
In 2014, Evander Holyfield's property became Rick Ross house. The purchase cost the rapper 5.8 million dollars. After reading this article, you will understand why this impressive and elite housing is really worth this amount of money.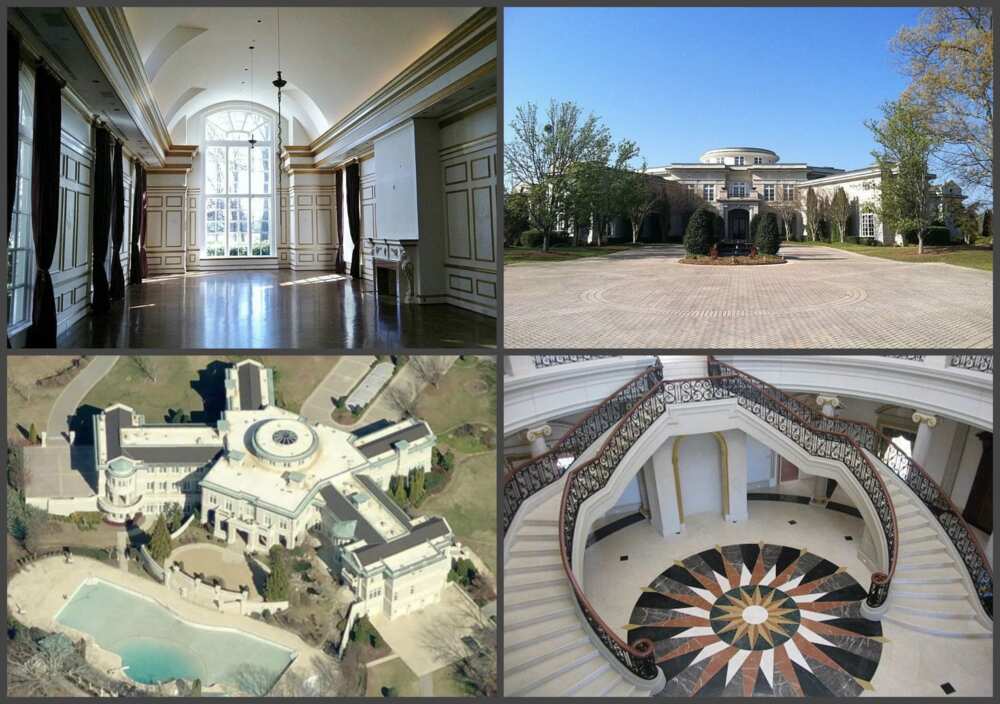 The previous owner could no longer maintain the mansion, so he put up it for sale. In 2012, the boxer sold his property to the bank for 7.5 million dollars. The total debt of the heavyweight was $14 million. At first, the house was to be sold for $8.2 million and then later went down to $7.89 million. In November 2013, it was auctioned to the public. The initial price was 2.5 million dollars.
For some time the amount the musician paid for the home remained a mystery. However, after a while, fans found out about his new purchase from an Instagram photo published by Meek Mill. In the photo, the rapper stood on a luxurious staircase in the foyer of the house.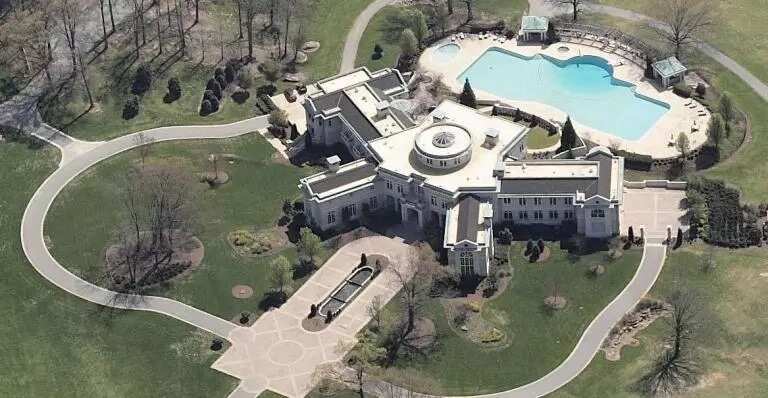 Why is Rick Ross mansion so unusual?
Rick Ross house is located in the suburbs of Atlanta. In Georgia, it considered the biggest residential house.
It was built in 1994.
Without exaggeration, we can say that a new guest may get lost in this huge mansion. There are 109 rooms! Most people probably wonder what could possibly be contained in such an extreme number of rooms.
There are 12 bedrooms and 21 bathrooms.
The dining room can comfortably accommodate 100 people, so he can certainly host a large number of people for a dinner party.
The area of the mansion is 54 thousand square feet, and the surrounding area - 235 acres.
There is a special alley for bowling, a personal theatre and a massive pool.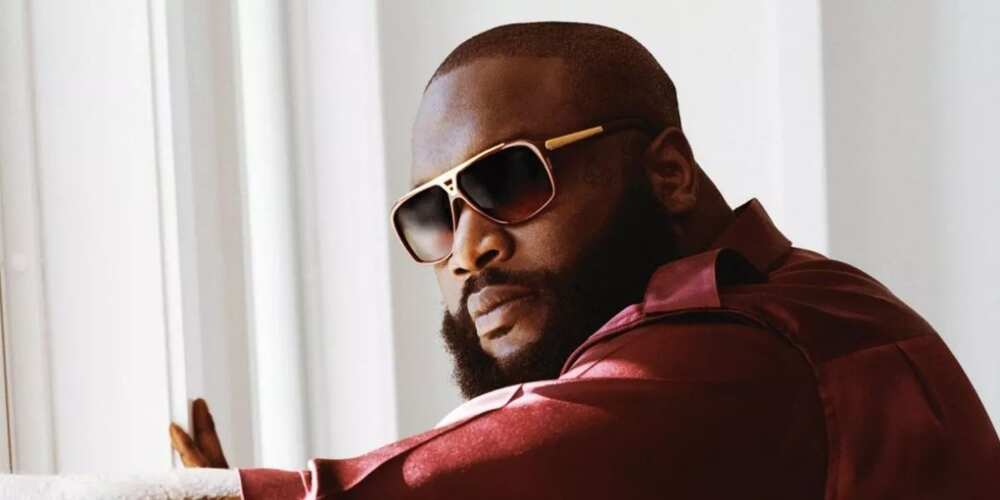 The musician can enjoy some sports on his huge baseball field with beautiful lighting including a scoreboard.
There is also an indoor pool and a separate gym.
Not surprisingly, the popular rapper Rick Ross has his own recording studio.
The guests are lodged in a separate house.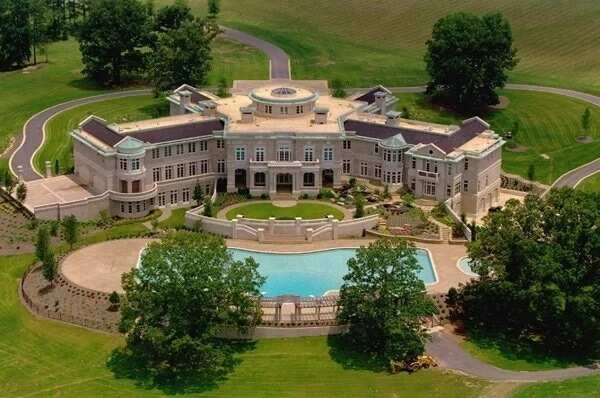 Holyfield once said that the maintenance of this small personal kingdom cost him 1 million dollars yearly. For electricity alone, he had to pay 17 thousand dollars every month. This led the boxer to experience some financial problems.
In addition, he constantly had to visit the court to resolve issues relating to financial support of children. He has 12 from 6 women! Perhaps such a large house was needed for grandsons and great-grandchildren, the number of which at some point could probably reach 109. After the sale of the house, part of the funds were used to pay back the state taxes.
READ ALSO: President Goodluck Jonathan house in Bayelsa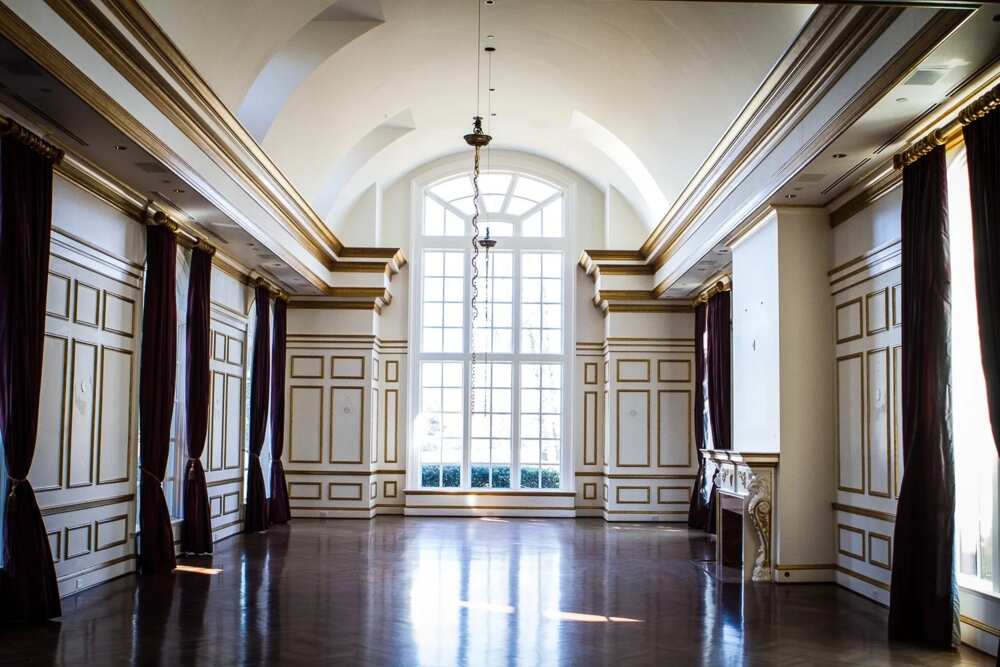 The new owner successfully handles all these costs. He replaced the inscription on the gate and renovated the home to suit his own preference.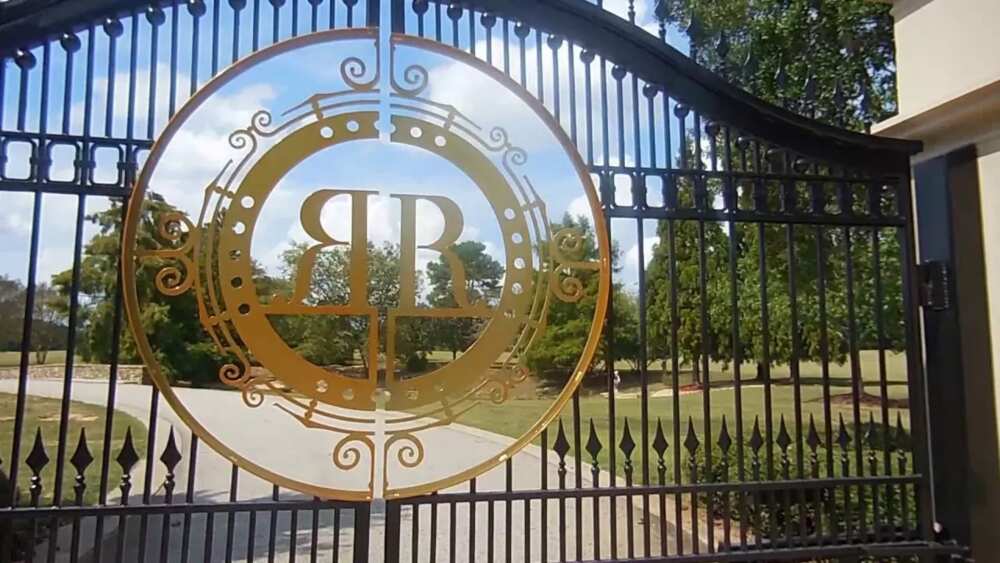 In all corners, there are gilded details or beautiful statues. Every element of this mansion is well thought out and simply impeccable. Here one can just take a walk to enjoy aesthetic pleasure.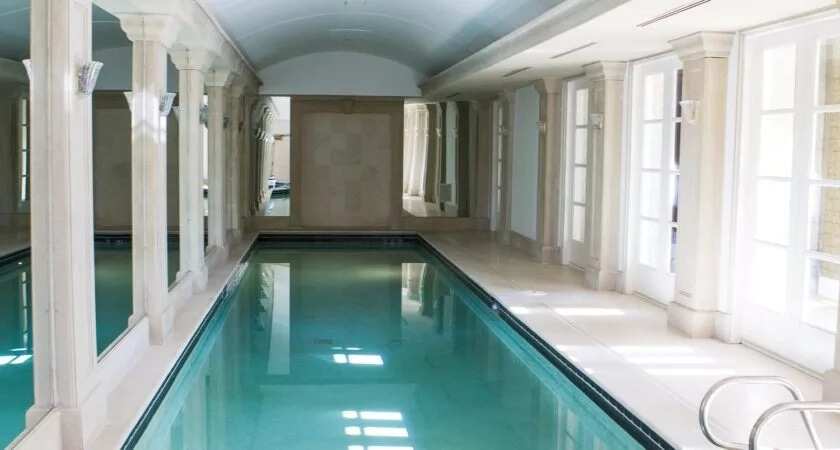 Ross said that buying this house was an incredibly joyous event for him. This was a chance to not only satisfy own needs for comfort but also to serve as a positive example to others. His message is simple - big goals can be achieved if you work hard and never give up.
The musician does not hide his property behind a high fence, but shows it to everyone who is interested in taking a look. You can see everything yourself if you choose to go on a Rick Ross house tour.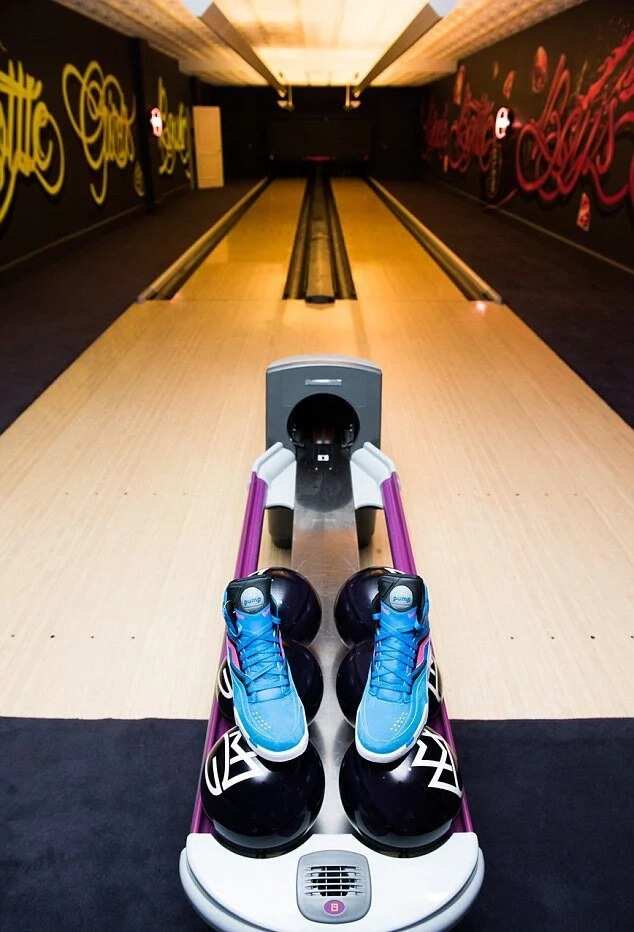 The superstar likes living a luxurious life, but he does always enjoy it alone. The rapper often invited children in his neighbourhood to come and swim in the pool, use the sports grounds and walk around the mansion as if in a big museum. Rick Ross said that this is done to encourage them to set goals for wealth and success. The children are able to step out of their own lives for a few moments and witness what is possible if you work hard.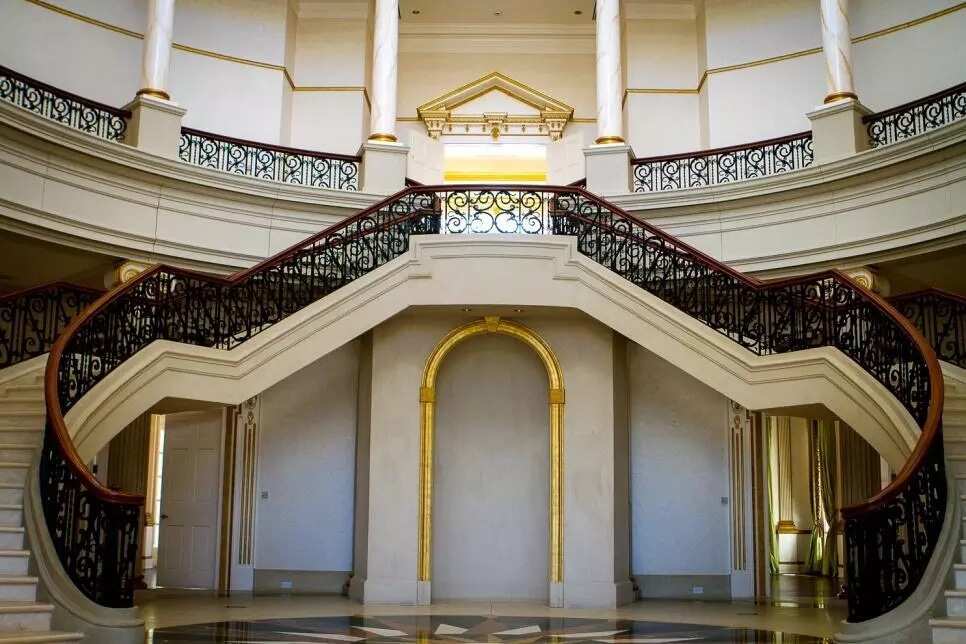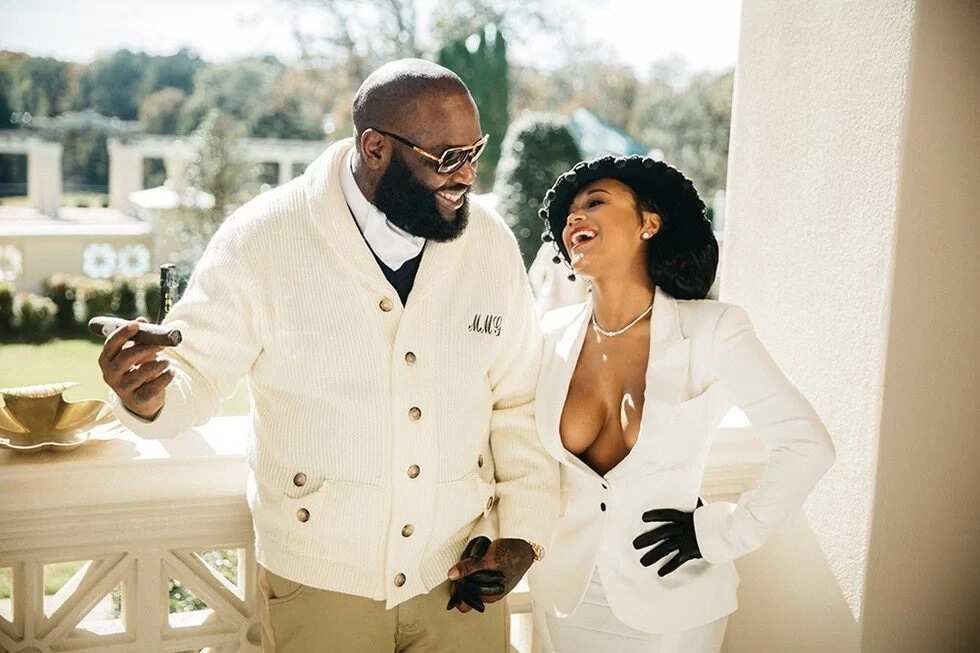 The pictures of Rick Ross house are incredibly impressive, but there's nothing like physically taking a visit to the property. Rick Ross has also managed to do some good with all his wealth.
READ ALSO: Is this gorgeous palace really Ibrahim Babangida mansion in Minna?
Source: Legit.ng