Top 10 work from home jobs in Nigeria you can do online
It is a digital world, which means you do not need to travel long distances to get to your place of work. All you need is your laptop and stable internet connection. That's all! A lot of companies prefer to use the virtual space to hire specialists. Therefore, work from home jobs in Nigeria are becoming quite popular. Take a look at the top ten working from home jobs in Nigeria.
Online jobs require one to have a working laptop or desktop and stable internet connection. Basic computer skills are also important to help one to work smoothly without struggling.
So, what are some of these remote jobs that anyone can do?
Top 10 work from home jobs
Take a look at various ways on how to work online and make an extra income for yourself.
10. Home tutoring
Teaching students from your home can be the profession of your dream. It is one of the ideal genuine online jobs where you do not need to leave your home. All you need is a laptop.
You can teach students all over the world. You can also teach all genders and generations. You don't need to go to an educational institution to get to your workspace.
If you are popular enough, you can also travel around the world and make money. It all depends on your teaching skills and personality.
9. Starting an online store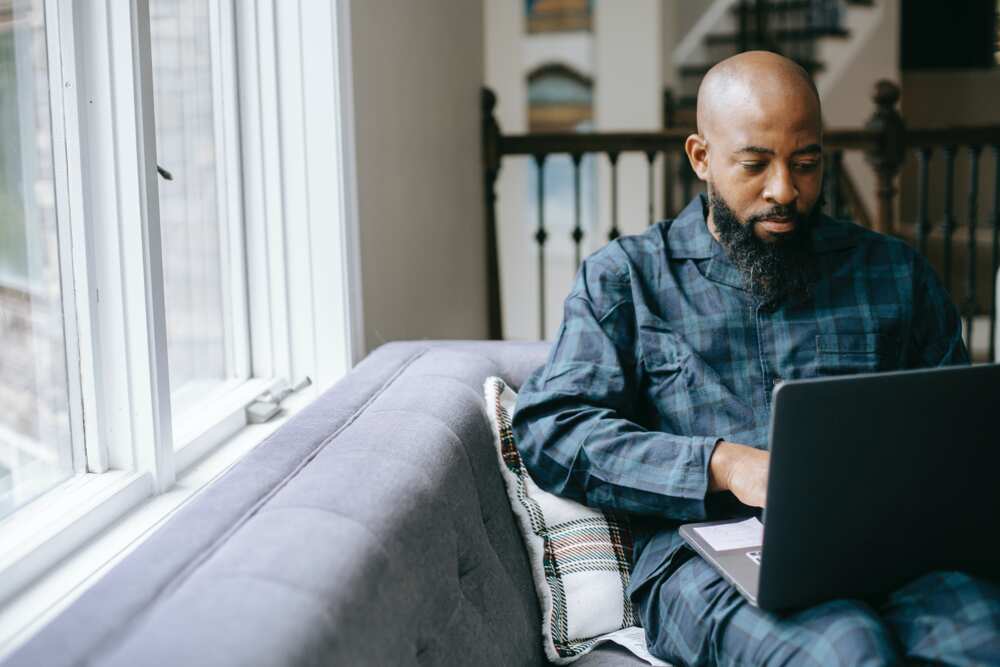 Having just a physical store is not enough to make your business successful and modern. If you wanted to promote your products in 2021, you might need to open an online store.
The goods can be delivered to the clients through various couriers. People are becoming more aware of online shopping, and they prefer it to physical shopping, where you need to take a trip to a mall/shop to get your products.
An online store is a very popular niche where you can promote your products.
8. Forex trading
If you are good at numbers and analysis, then forex trading is one of the work from home job opportunities in Nigeria that you need to try.
However, it would be best if you were very careful with forex trading. It is not like a lottery or blackjack. Before you start, you need to study what forex trading is all about.
Do not misunderstand it as some game of luck. You will need to use almost all your wit to analyze market statistics of different currencies. In addition, you will need to predict currency values for different periods.
7. Participating in paid online surveys
Why should you go to a job where your opinion means nothing? You can work with services where your thoughts can make a difference.
Paid online surveys can make a difference in your life. It is not the most profitable opportunity in Nigeria, but you can start small.
6. Trying food production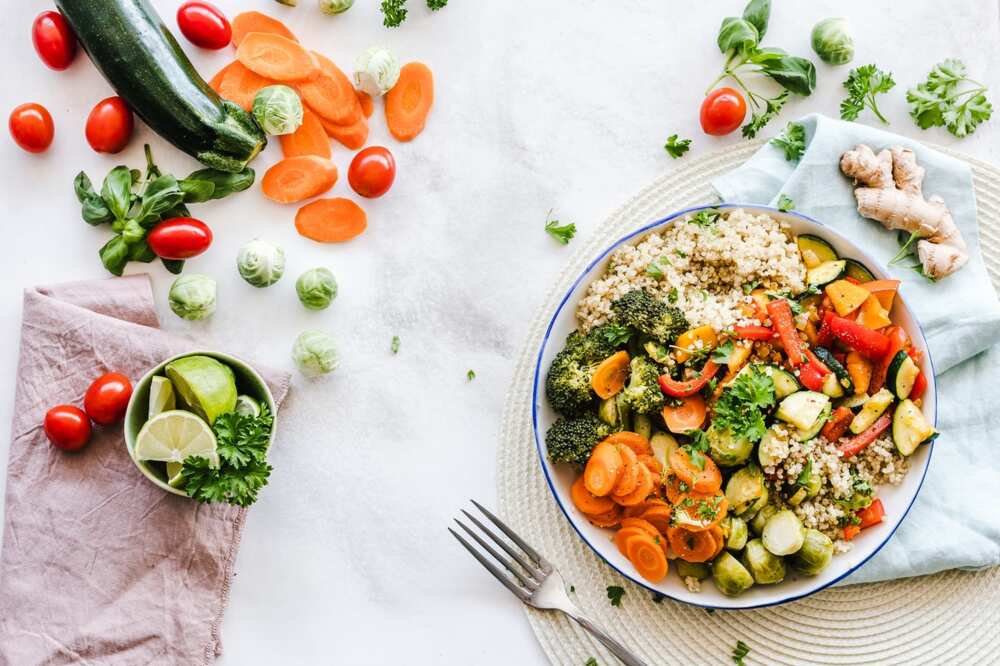 Do you like cooking but don't have a restaurant? Your kitchen can become your restaurant! All you need is an online platform to promote your products.
For instance, you can bake cakes. They will never go out of fashion. Every birthday party, wedding, or any other event needs a cake.
So, why don't you post your beautiful cakes on Instagram? Every "like" is a potential client. So, online promotion can be your chance for further financial success.
5. Web designing
This is one of the most promising work from home job opportunities in Nigeria, but you will still need some time to acquire skills in web design. You will first need to study this discipline and practice it.
Don't forget that various IT giants also hire web designers as part-time workers. After that, they can become full-time workers.
4. Freelance writing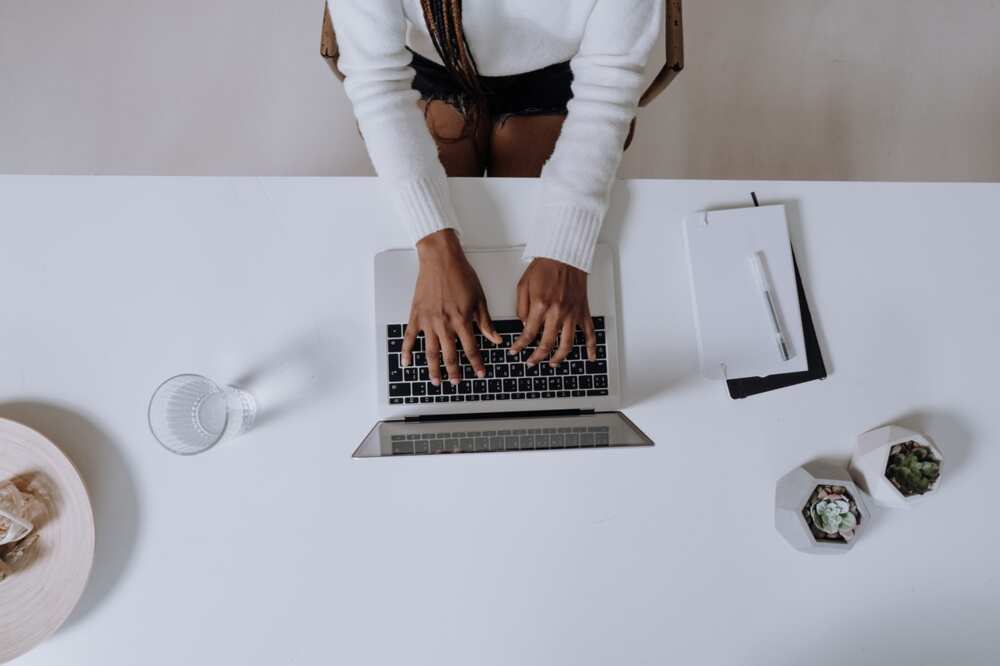 You can also try to work at home as a freelance writer. There are many online freelance jobs for freelance writers. If you can hold readers' attention and write a fantastic article, then you need to try this sphere of work.
Freelance jobs online are one of the easiest jobs that anyone interested in writing can handle.
3. YouTube vlogging
This is another type of legit online jobs where you can show your creativity. If you have interesting ideas about your channel's video content, you can make good money.
2. Being a virtual assistant
If you are good at multitasking, then you may become a virtual assistant. These online home jobs may not require any special education. All you need is to have good communication and multitasking skills.
Do not forget that this job also requires you to have a polite tone. You will need to make calls, answer emails and have a lot of other responsibilities.
1.Translating
Even if people have already created thousands of different programs to translate languages, this does not mean that translators cannot earn money.
If you can speak foreign languages – why not make money from it? This can dramatically change your life.
It is a digital era where you do not need to leave your house to earn money. Therefore, why don't you try some work at home jobs to make some money from the internet? You are not limited to one job since there are variety of work from home jobs you can do. You now have thousands of possibilities to earn money if you want to.
DISCLAIMER: This article is intended for general informational purposes only and does not address individual circumstances. It is not a substitute for professional help or advice and should not be relied on to make any kind of decision. Any action taken upon the information presented in this article is strictly at your own risk and responsibility!
Sources:
READ ALSO: 10 online jobs for students in Nigeria everybody can do
Legit.ng published an article on the best online jobs everybody can do, especially students in Nigeria. Online part-time jobs help students create new networks and provide a subsidiary source of income. With a plethora of online part-time jobs, you can decide the kind of job that suits you.
It also helps in determining whether you can make a full-time career out of it in the future. Working from home jobs allows you to build your resume.
Source: Legit.ng