Meet beautiful young lady who sells groundnut to pay school fees (photos, video)
- A beautiful Nigerian lady identified as Mmasinachi has won the hearts of many Nigerians
- The young lady was spotted selling groundnuts in a bid to raise money for her school fees
A beautiful Nigerian lady identified as Mmasinachi has become the darling of many people in Nigeria after she was found in a plaza selling groundnuts in a bid to raise some money to go to school.
A Facebook user identified as Engr Francis Toochukwu Dennis shared photos of the young lady on his social media page after he saw her in his plaza. According to him, the young lady's beauty left him dazed as she reportedly entered the building to buy soft drinks.
This made him walk up to her to find out what she was up to. She then revealed that she was selling groundnuts to raise money to go to school. Mmasinachi's response left both Dennis and his younger sister stunned.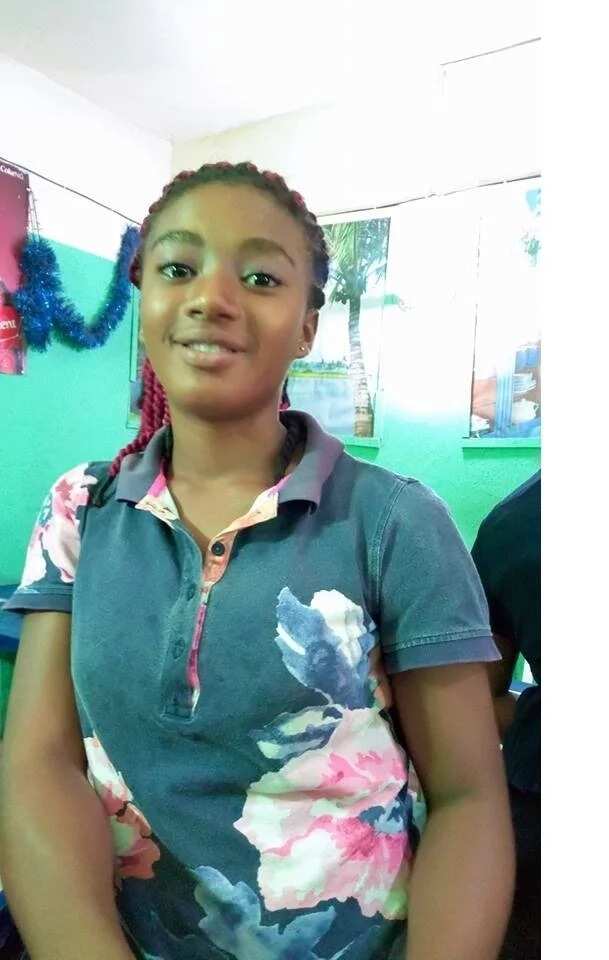 READ ALSO: These Nigerian ladies prove you can cook okro soup just with N500 (photos)
He made effort to find out her age and the name of the school she was enrolled in. There and then, the young lady revealed she was not schooling; hence, the need for her to raise some money so she could be enrolled by September.
Mmasinachi's name was interpreted to mean 'beauty comes from God'. Her decision to do something as noble as that aroused the interest of Dennis who compared her to the trending slay queens who ask men to pay their school fees in exchange for their dignity.
See more photos of the young groundnut seller below:
1. Beauty comes from God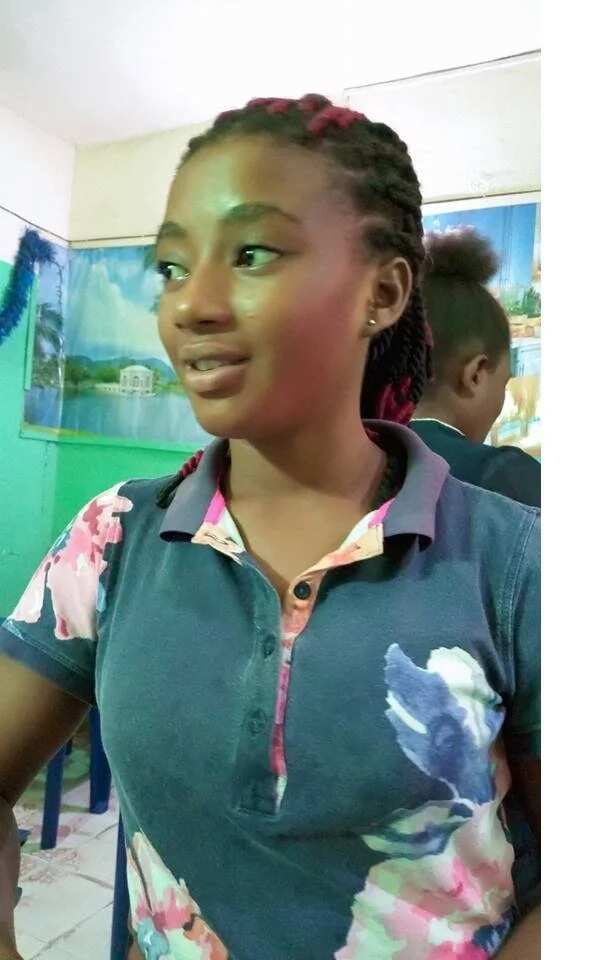 2. With her groundnut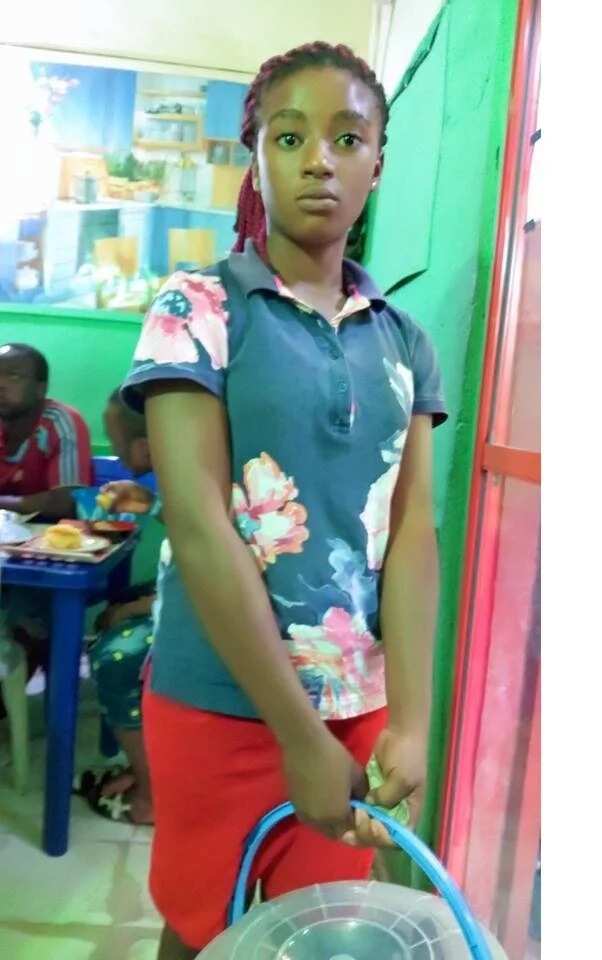 3. Her means of raising money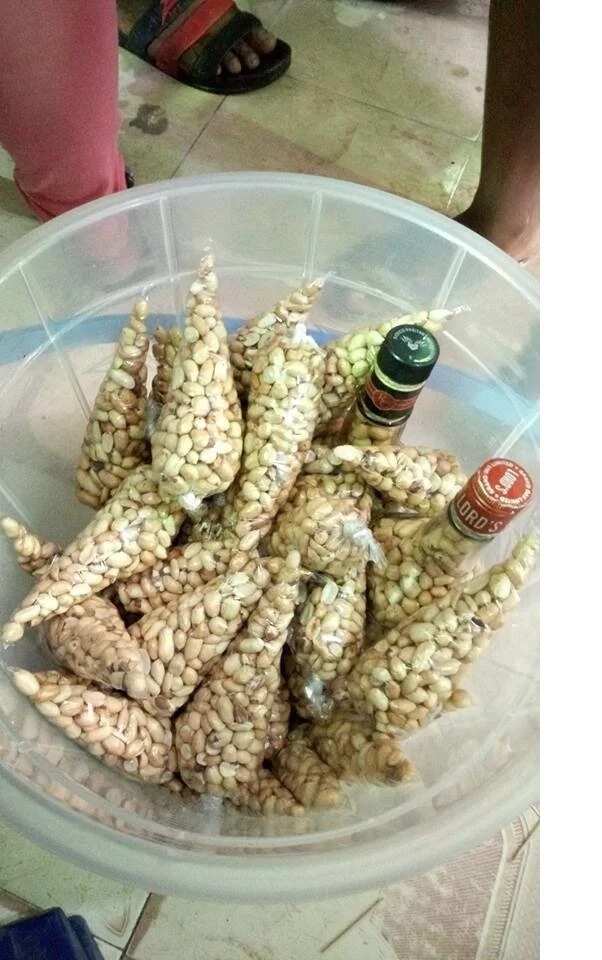 4. Mmasinachi, her father and Dennis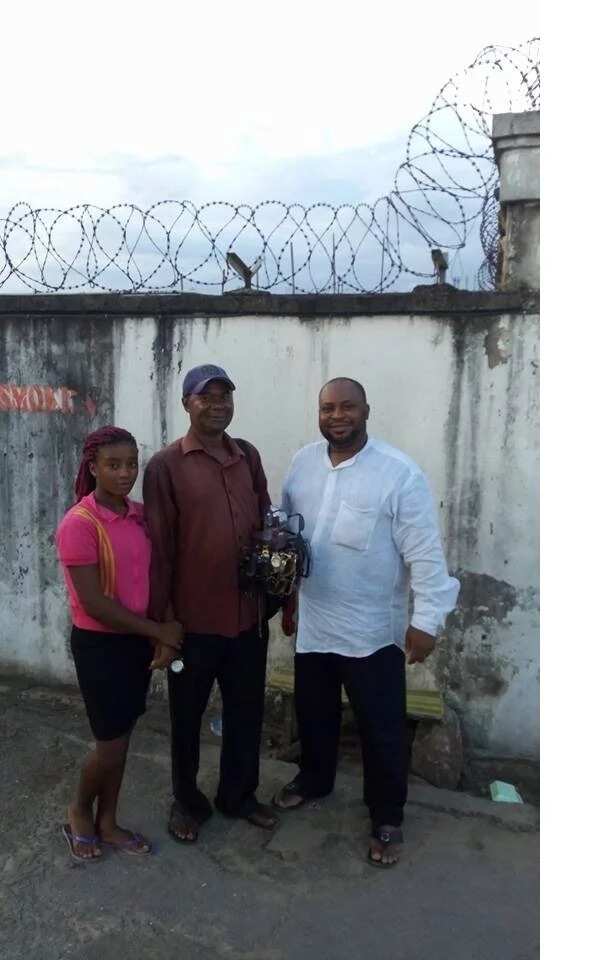 The young lady stunned many without makeup. Her appearance and humility made Dennis take the next step which was seeing her father. According to him, he had a tete-a-tete talk with him on how to add value to her life.
He revealed he would be opening an account in the young lady's name; this account according to him, would be monitored by both him and her father in order to ensure that the money raised is not mismanaged.
Watch the video of Mmasinachi and her father with Dennis below:
PAY ATTENTION: Install the latest android app to get updates from Nigeria's number one online news platform
Dennis appreciated everyone who has shown interest in supporting the dream of the young lady. He met with the school management and plans are being made to return her to school.
Watch the Legit.ng TV video below to see this lady who earns a living by being a vulcanizer:
Source: Legit.ng