Anchor of 'Who Wants To Be A Millionaire' gets slammed on Twitter, labelled as wife beater (photo)
- Frank Edoho has been called a wife beater by a Twitter user he got into a fight with
- The TV host was also tagged 'over sabi' after he made a post on his page
Frank Edoho, the anchorman of 'Who Wants To Be A Millionaire' was involved in a social media fight with a Twitter user who called him a wife beater.
The fight between Edoho and the Twitter user started after the former talked about Floyd Mayweather and Conor Mcgregor's training. The Nigerian presenter had said in a tweet that he was afraid for Mayweather and this made the Twitter user come at him.
The Twitter user responded to his post by calling him 'Over sabi' as no one has access to the training camps of both Mayweather and Mcgregor. Edoho who prides himself in the clapback he gives then hit the user telling him about a TV series made based on the preparation of the duo and added that it would be impossible for him to know since he uses GoTV.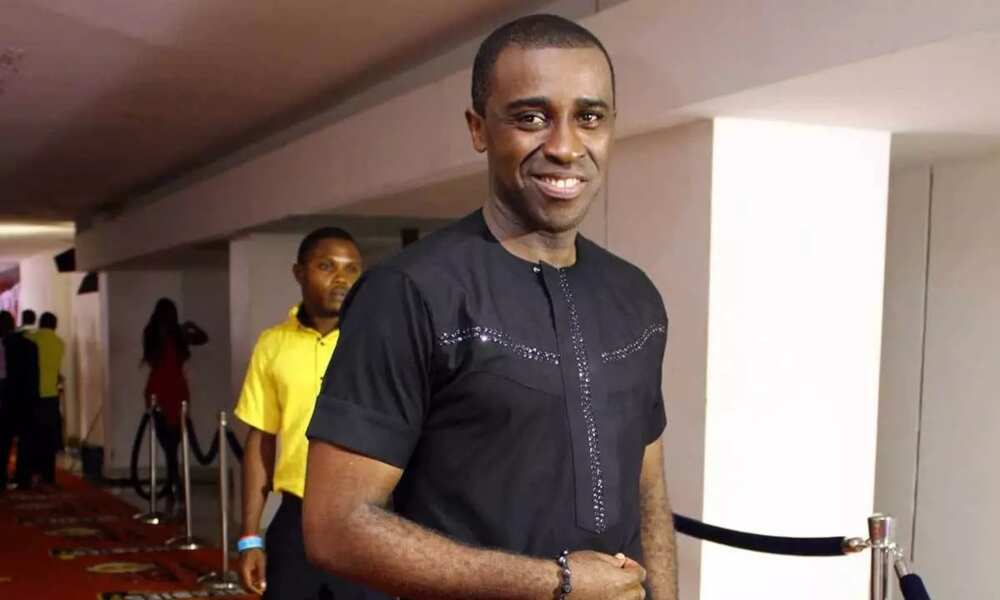 READ ALSO: "Until Nigeria recognises the Southeast, we have no future" - Reverend father says (video)
Things got degenerated between the two up to the point where the Twitter user touched a nerve by calling Edoho a wife beater. He claimed to have heard that on DSTV full subscription. This did not go well with the presenter who responded swiftly by telling him he could never hurt any lady.
Unwilling to back down, the Twitter user identified as Fada added that the lady he is married to knows him better than anyone else. According to him, his ex-wife called him a wife-beater and he was sure the new bride must have been getting the hits too.
See the tweets below to see what went down between the two:
PAY ATTENTION: Install the latest android app to get updates from Nigeria's number one online news platform
What is your take on this? Join the conversation in the comment section.
Watch the Legit.ng TV video below to see how some Nigerians reacted when asked if a free N30 million would change their lifestyles:
Source: Legit.ng