In this article, we are going to tell you how to make your life much easier! Let's look through the main benefits of using GTB Internet Banking and how to register your account!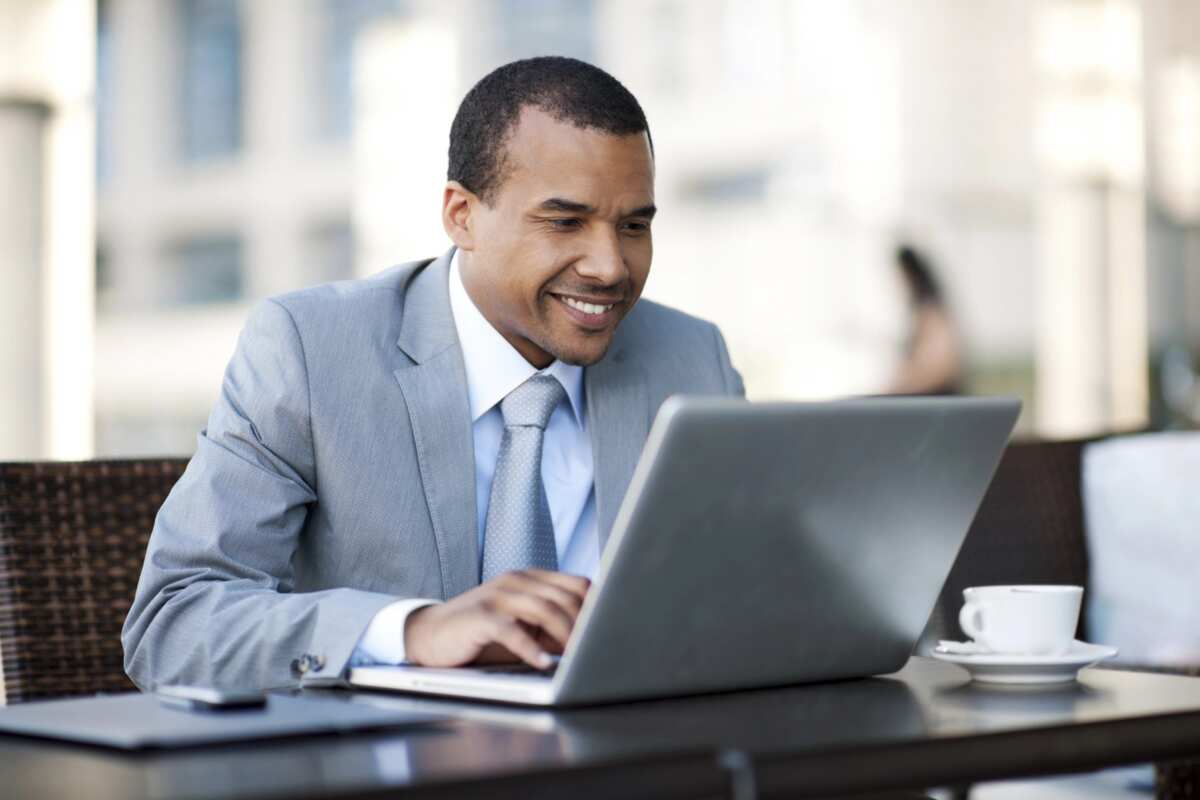 Guaranty Trust Bank Internet Banking
It is good to know that GTB Internet Banking provide useful services to its clients in Nigeria and across the world. One of them is to carry out a range of financial transactions via the GTBank official website. It will make the process of accessing banking services much easier, and you will not have to visit a GTBank office.
If you are a GTB account holder and you are interested in the GTB Internet Banking, you will have an amazing opportunity to try banking from home, at work or anywhere else really.
READ ALSO: GTBank online account opening: Step-by-step guide
GTBank Internet banking registration
Actually, it is rather easy to request for GTBank Internet Banking. So, just follow GTBank Internet banking registration tips and enjoy this useful service:
Simply go to the nearest GTBank branch in your neighborhood if you are a current GTBank customer and appeal for the Internet Banking Application and Request Form. As for new customers, they can open any GTBank account of their choice and apply for the Internet Banking as well. Also, you can download GTBank Internet Banking form from the official website of the bank. Click on the "Products", then choose "Internet banking".
Then click on "To register" and choose "Internet banking form". Fill in the form carefully.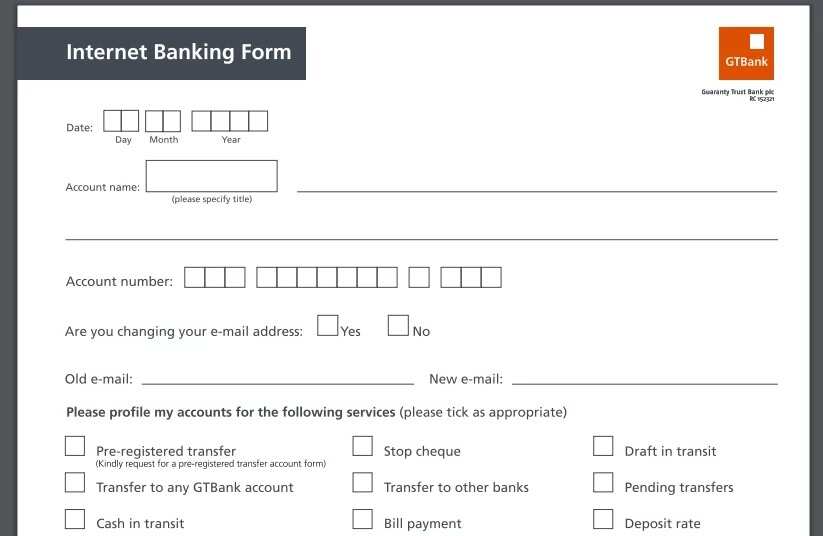 Submit the Internet Banking application form to the bank in person when you're done or send a scanned copy of the application, properly completed by you, to the following email address: internetbanking@gtbank.com.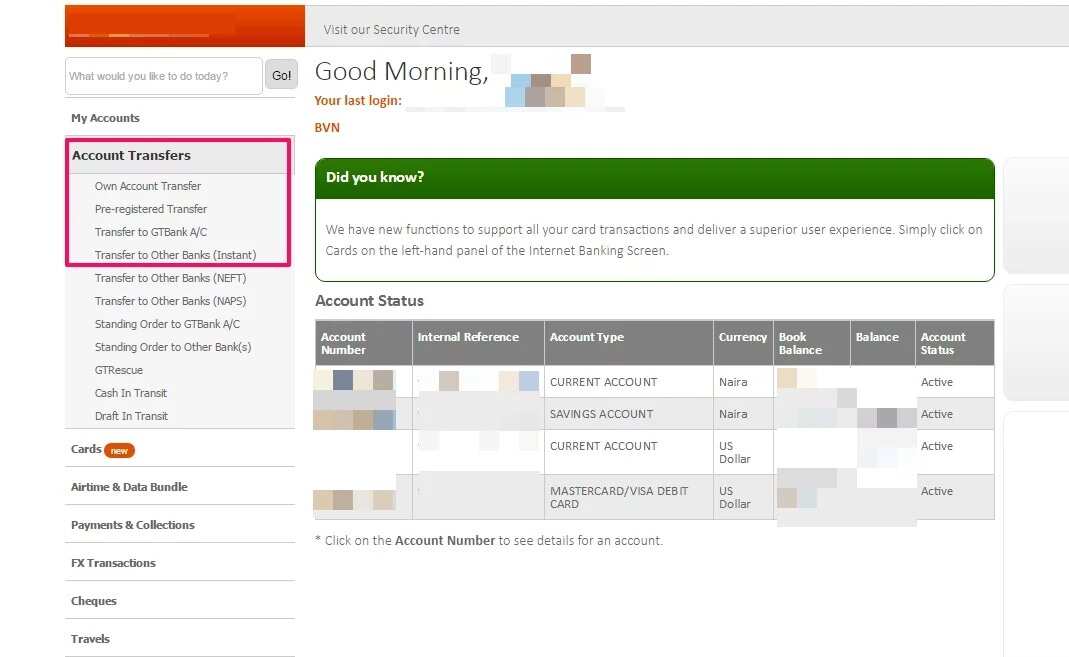 If your application is accepted, GTBank will send the login information to your email address.
After this, you need to go to the GTBank Online Banking Platform ibank.gtbank.com/ibank3/Alert.aspx and enter your login information (User ID and Password), which were sent to your email address by GTBank.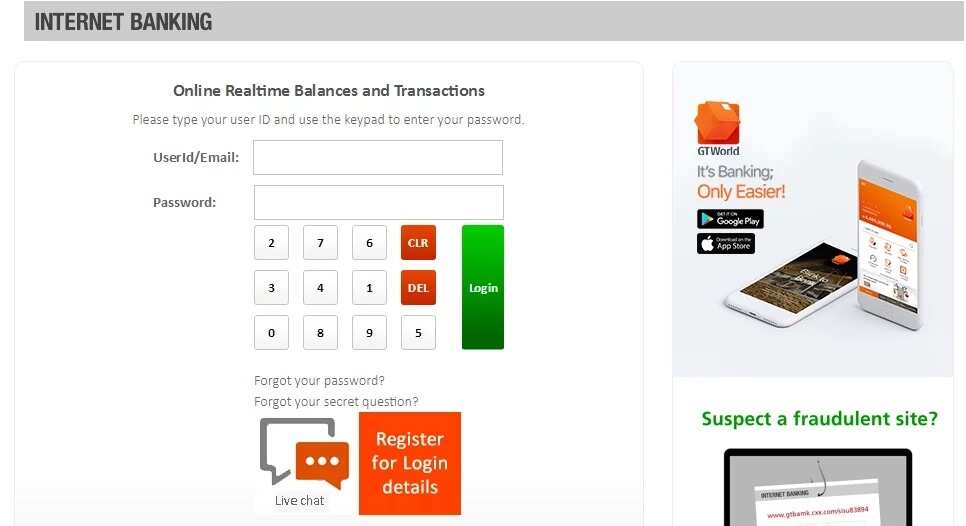 Now you can discover all the advantages of this service after your successful GTBank Internet Banking registration. Basically, you will require a special token which is a digital tool that consists of specific numbers that will help you to make 3rd party online money transfers to other banks.
Receiving a token is optional for Internet Banking, but it is necessary if you want to transfer funds to other bank accounts online. The token costs about N3,000.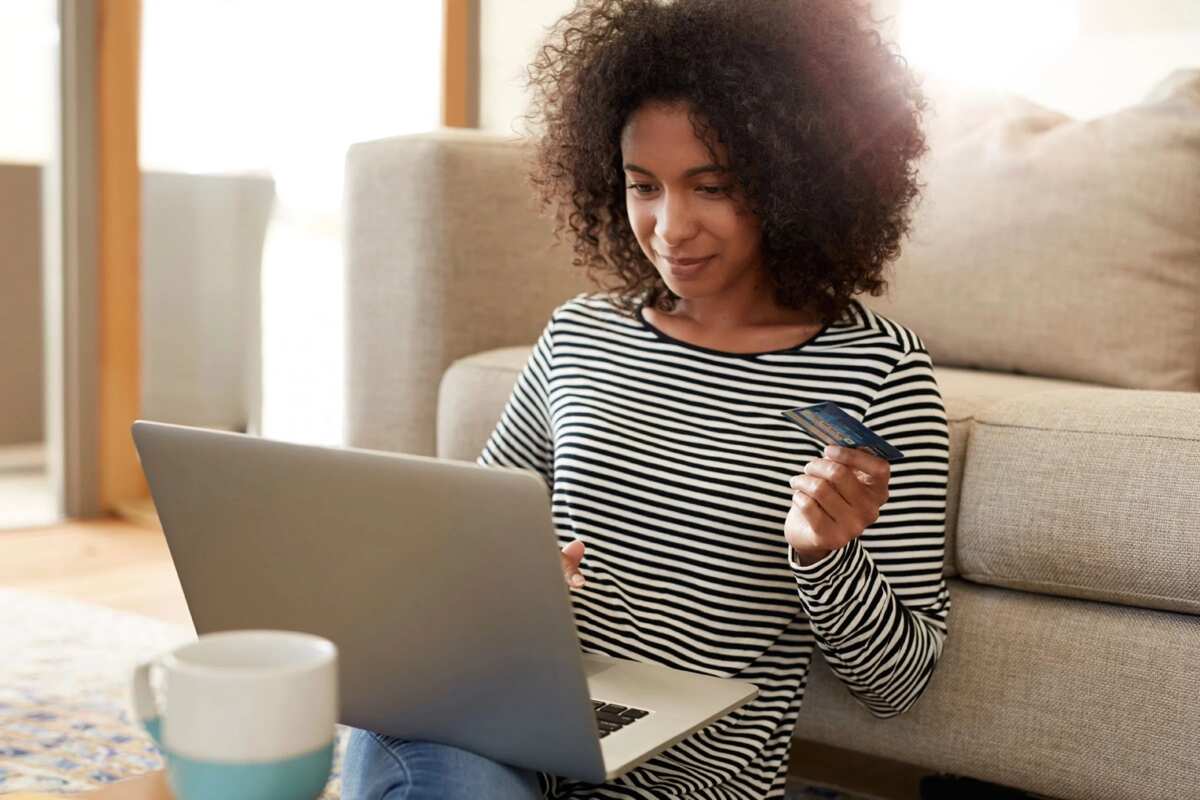 The main advantages of GTB Internet Banking
After GTB Internet Banking registration, you will receive some benefits;
Easy access to all your GTB account(s) from anywhere world;
The ability to monitor your account online;
The privilege of carrying out banking transactions from your office or home;
Assured safety for all your online transactions;
An easy access to bank products and information;
Easier, effective, and cheaper way for GTB clients to communicate with banks;
A twenty-four hours a day, and seven days a week access to your account.
After following all the steps above, you can enjoy your Internet Banking experience. Just feel free to share your problems, comments, experience, advice, and tips you have with the GTBank Internet Banking.
READ ALSO: First Bank mobile money transfer: Step-by-step guide
Source: Legit.ng