Comedy is one genre that has brought out the talent of most young American lads. Among the elegant comedians in America is the dashing Sal Vulcano. You might know him from the comedy reality series Impractical Jokers. Sal is famous for his funny comic that is beyond rib-cracking.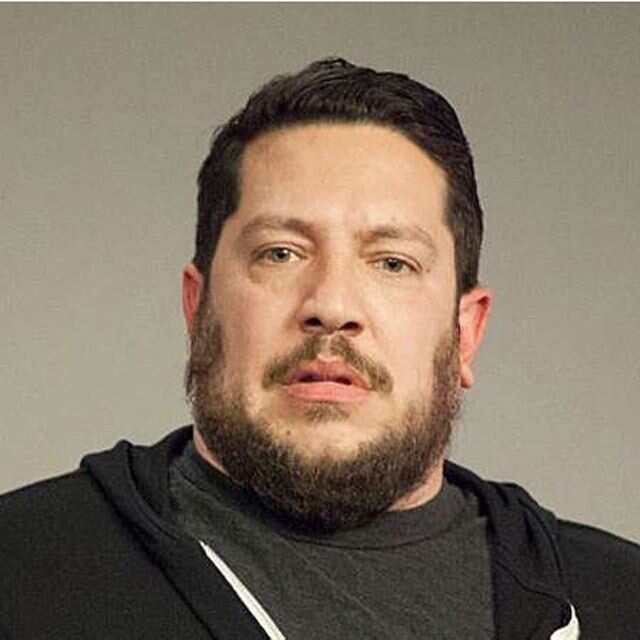 Throughout this article, we will take a look at the bio of Sal Vulcano, his age, his sister, wife, and height. We will also disclose the answer to the most asked question; is he gay?
Sal Vulcano profile summary
Full Name: Salvatore Edward Anthony Vulcano
Nicknames: Ja'Crispy, Hippity Hop, 22 Across, and Bologna Cheeks
Date of Birth: 5th of November 1976
Birth Town: Staten Island, New York City
Net worth: 5 million dollars
Profession: Stand-Up Comedian, Producer, Actor
Groups: Impractical Jokers and The Tenderloins
Height: 5'3/4" (1.77 m)
Age: 43 years
Sibling: Jenna Vulcano
Sal from Impractical Jokers
Impractical Jokers is an American hidden camera reality series that is produced by NorthSouth Productions. It first made its debut on TruTv on the 15th of December 2011. The show is far from your typical comedy television programs. It is far more exciting and intriguing. Impractical Jokers focuses on four members who compel each other into performing public pranks that are being filmed by hidden cameras.
The aspect that makes this show differ from other comedy television shows and even become ten times more interesting is the fact that it focuses on witty comedy rather than crude comedy. Impractical Jokers has nine seasons. The premiere of the ninth season was announced on the 11th of February 2019 and was set to premiere on the 28th of March 2019. The four members of Impractical Jokers are "Joe" Gatto, James "Murr" Murray, Brian "Q" Quinn, and Salvatore "Sal" Vulcano. The four were high school friends and have maintained that bond since then.
Currently, the show has attracted millions of viewers from all over the world. After all, who would not like to enjoy a witty comedy just after a long day of work? I know I would. The viewers in the YouTube channel of the Impractical Jokers have also massively increased due to the show's popularity. Since these humorous members are elevating the level of their pranks over time, it is inevitable that the followers will also continue to increase day by day.
Salvatore Vulcano bio
Salvatore Edward Anthony is a popular American actor and producer. He is popular due to his fascinating characters in certain films. The films he has featured in include The Comedy Roast of Jesus Christ of 2007, 12 Monkeys of 2015, and Impractical Jokers. Anthony is also a member of the New York comedy troupe which is known as The Tenderloins. Anthony was born in Staten Island on the 5th of November 1976.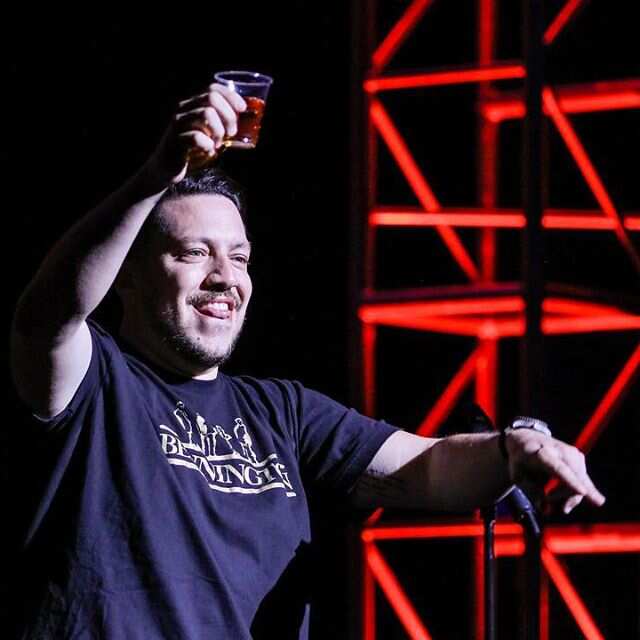 Edward has Italian, Cuban, and Puerto Rican ancestry. His parents got a divorce when he was very young. However, this did not deter him from chasing his dreams. After completing his studies, he went on to venture into comedy with his high school colleagues. Some interesting facts about this funny guy are that he is afraid of cats and is easily startled.
His fear of cats arises from the fact that his neighbor's cat attacked him on several occasions. Another fascinating truth about Edward is that he is an ordained minister. It is interesting that this humorous guy also has a serious side to him. As an ordained minister, Salvatore officiated the wedding of Joe Gatto. Edward goes by many nicknames. The nicknames include Ja'Crispy, Hippity Hop, 22 Across, and Bologna Cheeks.
Sal Vulcano education
Although most celebrities have been known to do an excellent job in keeping their backgrounds private, Sal Vulcano has exposed some factors about his life. He has revealed his education background information to his fans. Salvatore went to the Monsignor Farrell High School. During this time, he was an active participant in various sports. Salvatore played football, hockey, and basketball. Salvatore also attended St. John's University where he earned a degree in finance.
READ ALSO: Courteney Cox net worth, age, height, husband, plastic surgery
Most people would expect him to be currently wearing a suit and tie working in a finance company. However, this is not the case. Anthony took a different career path and is now a respected comedian.
How old is Sal Vulcano?
Salvatore was born on the 5th of November 1976 in Staten Island, New York City. His birth name was Salvatore Edward Anthony Vulcano. Sal Vulcano age as of November 2019 will be 43 years.
Sal Vulcano height
The Impractical Jokers Sal has an outstanding height. His height fascinates most people since he was a basketball player back in high school. Salvatore is 1.77 meters tall which is 5'3/4".
Sal Vulcano sister
Sal's sister is Jenna Vulcano. The elegant beauty has also featured in some episodes of Impractical Jokers. If you follow the events of Impractical Jokers, then I am sure you have seen her on multiple occasions. Due to this, one can draw that the two are pretty close siblings.
Sal Vulcano net worth
The American hit reality comedy series Impractical Jokers has a massive following. Due to this, it is the expectation of most of their fans that the Impractical Jokers net worth is high. The urgent question, however, that most fans anticipate getting an answer to is the net worth of Edward. Sal Vulcano net worth is $5 million.
Is Sal from Impractical Jokers gay?
Most celebrities are quite famous for exposing their wives, girlfriends, boyfriends, and relationship status. It is through their exposure that we have come to know the wives and husbands of most of the iconic actors, actresses, and comedians. However, a certain number of these celebrities seem to like to maintain their relationship life private. Although it is mysterious, it leaves fans speculating about their romantic side.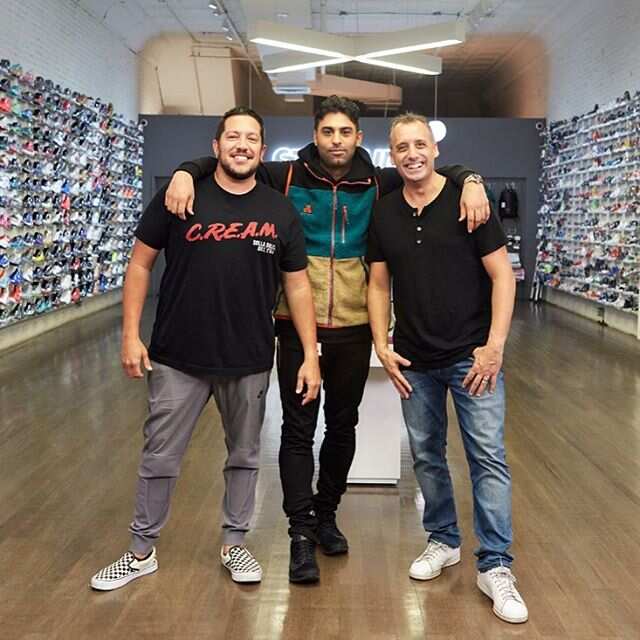 The speculations over time turn to rumors. There is a tendency of most celebrities not addressing the rumors. Edward's silence opens the door for most people to continue spreading rumors to the point they believe they are facts. The scenario is what is currently happening with Salvatore. There are frequently popping questions on the internet regarding the relationship status of Anthony. Some of the questions are; is Sal gay? Who is Sal Vulcano girlfriend? Is Sal Vulcano gay? Who is Sal Vulcano wife?
You would expect Edward to confront these Sal Vulcano gay rumors. However, this is not the case. Salvatore has remained quiet throughout and continues to keep his relationship life private.
Despite not revealing his personal life to the world, Sal Vulcano has, however, shown his comic nature. It is very enticing, and fans cannot help but embrace it. The humor of Salvatore is enough to impress even the harshest critic. If you do not believe it, try watching some of his debuts such as The Comedy Roast of Jesus Christ of 2007, and the epic comedy reality series Impractical Jokers. Anthony is a comedy icon in the world today.
READ ALSO: Tom Cruise net worth, age, height, spouse, children