Impractical Jokers Sal Vulcano's bio: age, net worth, sister, is he gay?
Among the most famous comedians in America is the dashing Sal Vulcano. You might know him from the cringe comedy series Impractical Jokers. He is famous for his comedic skills that are truly beyond rib-cracking.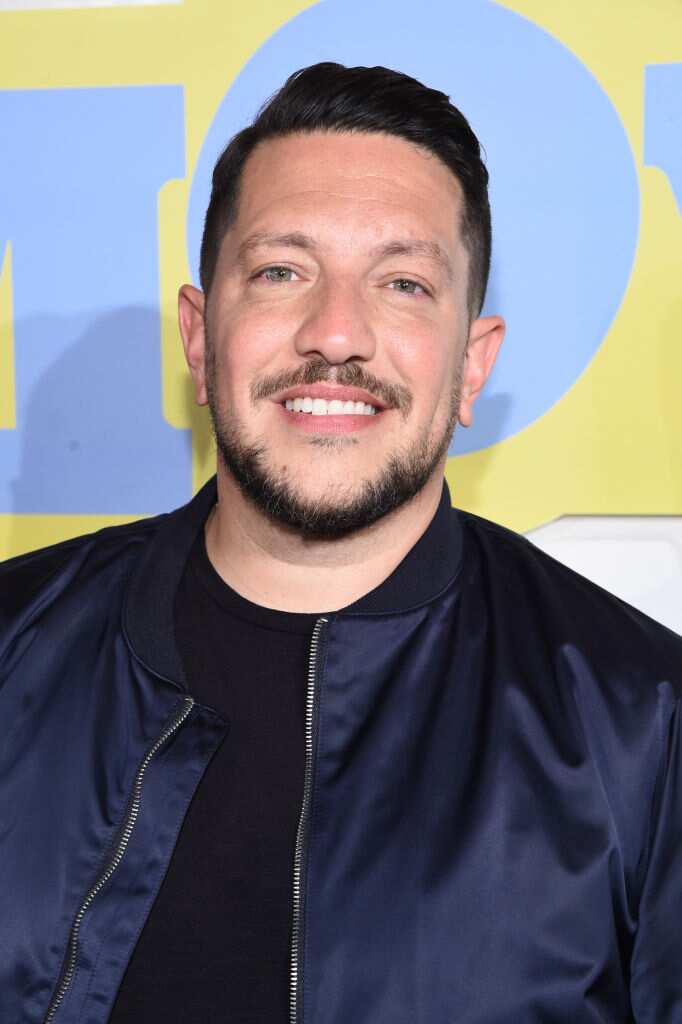 Get ready to learn more about the talented comedian.
Profile summary
Full name: Salvatore Edward Anthony Vulcano
Nicknames: Ja'Crispy, Hippity Hop, 22 Across, and Bologna Cheeks
Date of birth: 6th of November 1976
Age: 45 years old (as of 2021)
Zodiac sign: Scorpio
Birth place: Staten Island, New York City, United States of America
Current residence: New York City, United States of America
Nationality: American
Ancestry: Italian, Cuban, Puerto Rican
Height in feet: 5 ft 9¾ in
Height in centimetres: 177
Weight: 82 kilograms
Body type: Average
Hair colour: Light brown
Eye colour: Hazel
Father: Sal Vulcano Sr.
Mother: Dianne Fernandez-Vulcano
Sisters: Kelly Ann, Diana and Jenna
Relationship status: Single
School: Monsignor Farrell High School
University: St. John's University
Net worth: 7 million dollars
Profession: Stand-up comedian, producer, actor
Groups: Impractical Jokers and The Tenderloins
Instagram: @salvulcano
Facebook: @salvulcanoofficial
Twitter: @SalVulcano
Website: salvulcanocomedy.com
Podcasts: No Presh Network
Sal Vulcano's bio
Salvatore Edward Anthony is a popular American comedian, actor and producer. He is popular due to his role in Impractical Jokers, an improvisational comedy show.
He is also popular due to his fascinating characters in certain productions such as The Comedy Roast of Jesus Christ of 2007, 12 Monkeys of 2015, and others.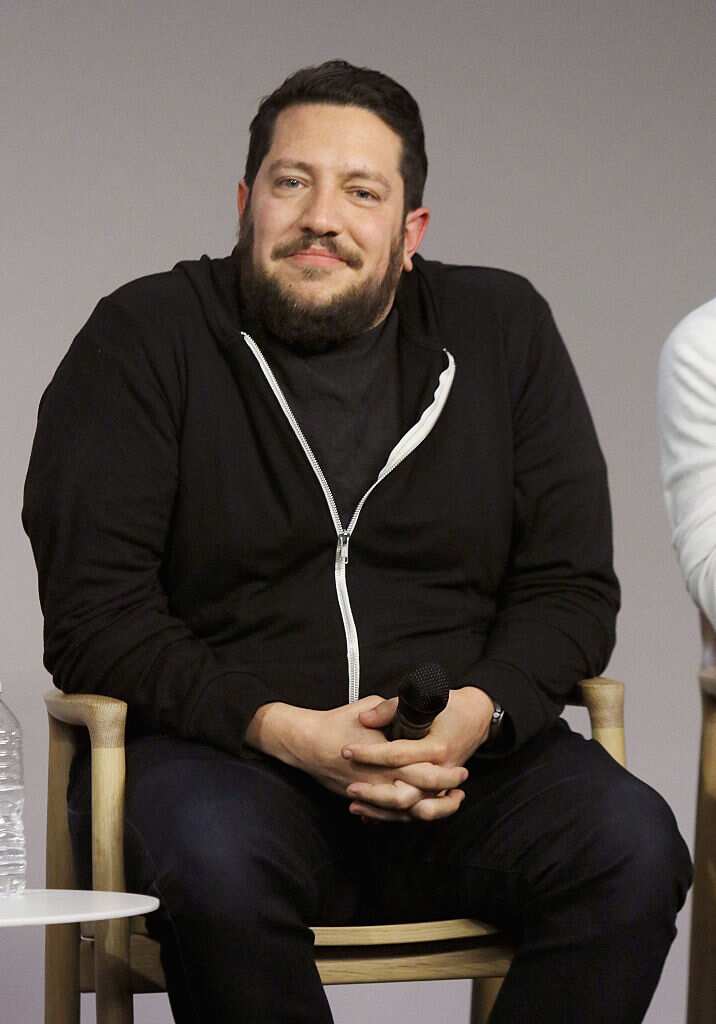 Sal Vulcano family and early life
The comedian was born on the 6th of November 1976 in Staten Island, New York City. His birth name is Salvatore Edward Anthony Vulcano.
How old is Sal Vulcano?
Sal Vulcano's age is 45 years as of 2021.
He was born to Sal Vulcano Sr. and Dianne Fernandez-Vulcano. Sal Vulcano's parents got a divorce when he was very young.
The comedian has three sisters - Kelly Ann (the eldest), Diana, and Jenna. Jenna is the Sal Vulcano sister who has starred in various episodes of Impractical Jokers.
He has Italian, Cuban, and Puerto Rican ancestry.
Sal Vulcano's education
He went to Monsignor Farrell High School. During his high school years, he played various sports, such as hockey, basketball and football. He graduated from high school in 1994.
He then enrolled at St. John's University where he earned a degree in finance, graduating in 1998. After completing his studies, he ventured into comedy with his high school colleagues.
Sal Vulcano's height and other physical attributes
Impractical Jokers Sal has an outstanding height. His height fascinates most people since he was a basketball player back in high school. He is 5 ft 9¾ in tall. This is the same as 1.77 metres or 177 centimetres.
The actor weighs 82 kilograms, and he has light brown hair and hazel eyes.
Career
He began his career in the 1990s as an improvisational comedian, actor, producer, and scriptwriter. His big break came when he participated in and won the NBC comedy show It's Your Show, which was hosted by Carson Daly.
The comedian is a member of the comedian troupe The Tenderloins, whose members are responsible for the success of Impractical Jokers.
The Tenderloins was formed in 1999, with the original line up consisting of Mike Boccio, Joe Gatto, James Murray and Sal. The four met in Monsignor High School. They grew close due to their similar taste for improv and drama.
In April 2012, the troupe began hosting a podcast titled The Tenderloins Podcast.
The Tenderloins' about page reads,
In addition to TV success, The Troupe has toured steadily over the last six years with its wildly popular live show, performing for over one million fans in the US and UK, including six sold-out nights at Radio City Music Hall, a sold-out Madison Square Garden, and six sold-out shows at London's O2 Arena. Natives of Staten Island, NY, Vulcano, Gatto, Murray and Quinn met while attending high school and later formed The Tenderloins Comedy Troupe in 1999.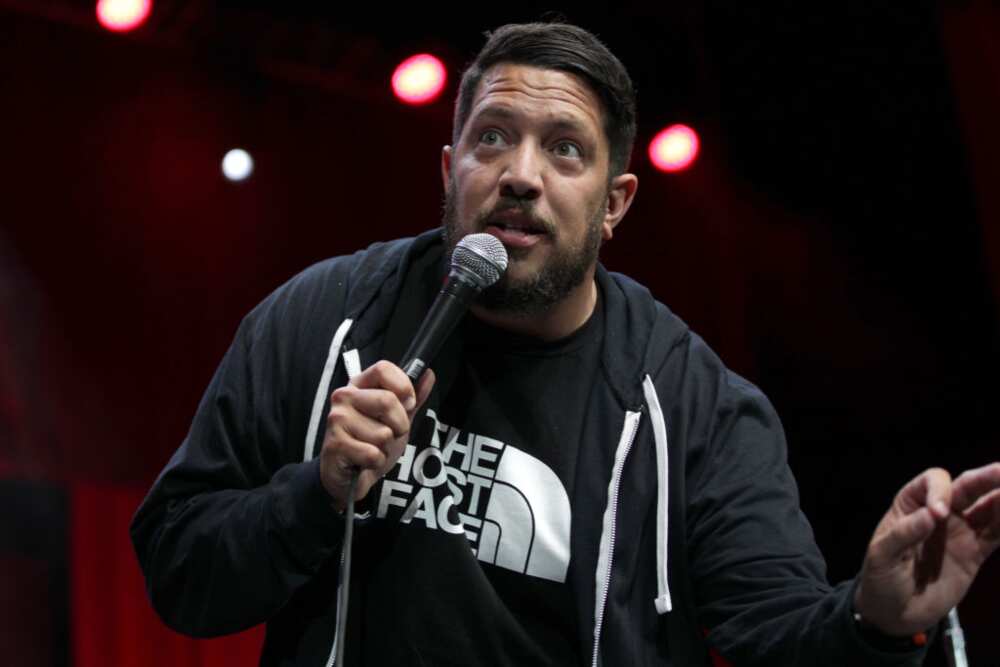 Impractical Jokers
Impractical Jokers first aired on December 15th 2011 on TruTV.
The show is far from your typical comedy television programs. It is far more exciting and intriguing. Impractical Jokers focuses on four members who compel each other into performing public pranks that are being filmed by hidden cameras.
The aspect that makes this show differ from other comedy television shows and even become ten times more interesting is the fact that it focuses on witty comedy rather than crude comedy.
The 4 members of Impractical Jokers are "Joe" Gatto, James "Murr" Murray, Brian "Q" Quinn, and Salvatore Vulcano. The four were high school friends and have maintained that bond since then.
Currently, the show has attracted millions of viewers from all over the world. After all, who would not like to enjoy a witty comedy just after a long day of work? I know I would.
Since these humorous members are elevating the level of their pranks over time, it is inevitable that their followers will also continue to increase day by day.
Sal Vulcano movies and TV shows
The actor has appeared in these productions:
MacGyver: He appeared in the episode titled Mac + Desi + Riley + Aubrey (2020)
Ultimate Entertainer Razor Rizzotti
Impractical Jokers
Tell 'Em Steve-Dave Makin' Clay
Impractical Jokers Judging Joe
12 Monkeys: He starred as a security officer in the episode titled Causality
Bones: Appeared in the The Senator in the Street Sweeper episode
Spider-Man: Far from Home Live Red Carpet World Premiere
Tell 'Em Steve-Dave: Live at the Gramercy Theatre
The Chris Gethard Show: Sal has appeared in two episodes of this television series: Too Many Piñatas (2017) and San Diego Comic-Con Special! (2015).
Conan: He has starred in two episodes of this television series, one in 2014 and the other in 2017; Tom Cruise/Ellen Page/The Cast of 'Impractical Jokers'/Caleb Synan (2017) and Apocalypse Now, or Later, Whichever's Good for You (2014).
The Price Is Right
The Nightly Show with Larry Wilmore
Good Day New York
Late Night with Seth Meyers
The Chris Gethard Show: Public Access: He appeared in the 2014 episode titled The Human Fish Gets Waxed.
Watch What Happens Live with Andy Cohen: He appeared in this television series as himself on the episode titled Katie Maloney & Pete Wentz
Sal Vulcano's net worth 2021
According to Celebrity Net Worth, his net worth is $7 million.
Is Sal from Impractical Jokers gay?
Is Sal Vulcano gay? As there isn't enough information related to his love life, people may assume that he is gay, although this has not been proven. He has come out as gay but later he said that he did it to support his friend Murray.
You would expect him to confront these gay rumors. However, this is not the case. He has remained quiet throughout and continues to keep his relationship life private.
Most celebrities are quite famous for exposing their relationship statuses. It is through their exposure that we have come to know the wives and husbands of most of the iconic actors, actresses, and comedians.
However, a certain number of these celebrities seem to like to maintain their relationship life private, and Sal Impractical Jokers is one of them.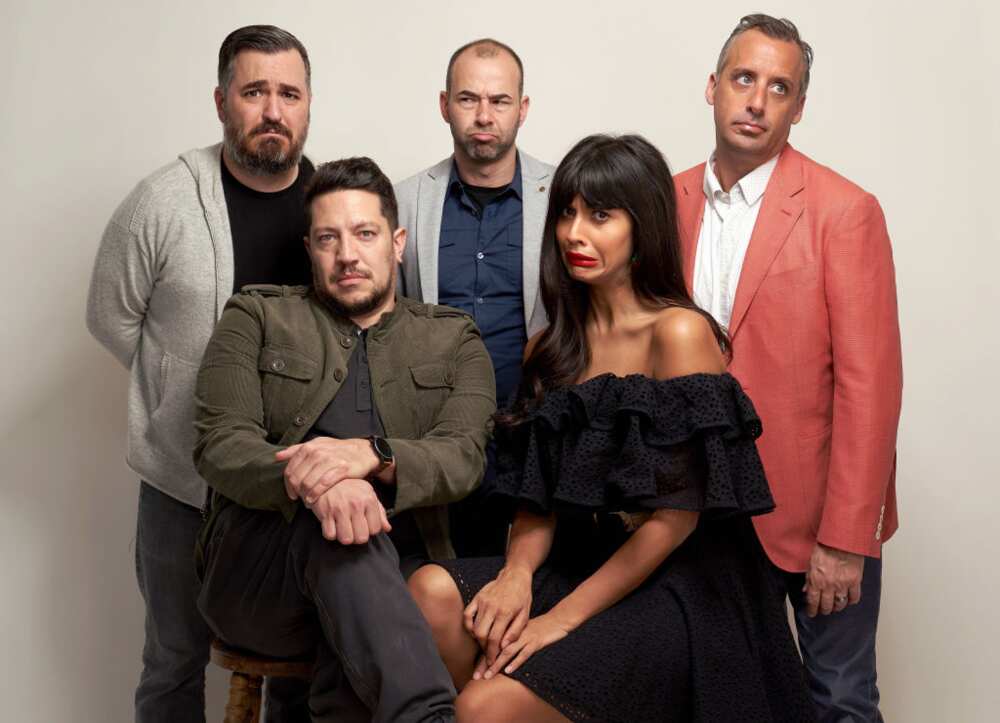 Is Sal Vulcano married?
No, he is not. He does not have a wife. The comedian is possibly single, as he has not revealed anything about his love life. Any rumours that Vulcano married anyone are false.
Sal Vulcano's weight loss
The comedian currently weighs 82 kilograms.
He has lost weight over the years. In a tweet that many people thought was an explanation to his weight loss, the comedian said,
Breasts get bigger with weight and it's sometimes seen as a burden. If a p**is could gain weight there wouldn't be a man alive under a ton.
According to tvovermind.com,
Perhaps it is the realization that his body part was not increasing that prompted Sal to lose weight.
Sal Vulcano's facts
He is afraid of cats and is easily startled. His fear of cats arises from the fact that his neighbor's cat attacked him on several occasions.
Another fascinating fact about the comedian is that he is an ordained minister. It is interesting that this humorous guy also has a serious side to him. As an ordained minister, the comedian officiated the wedding of Joe Gatto.
He was a vegetarian for six years
He has a great fear of cats, heights, and germs
He enjoys watching crime drama shows, and his all-time favorites include Breaking Bad, The Wire, The Sopranos, and Lost.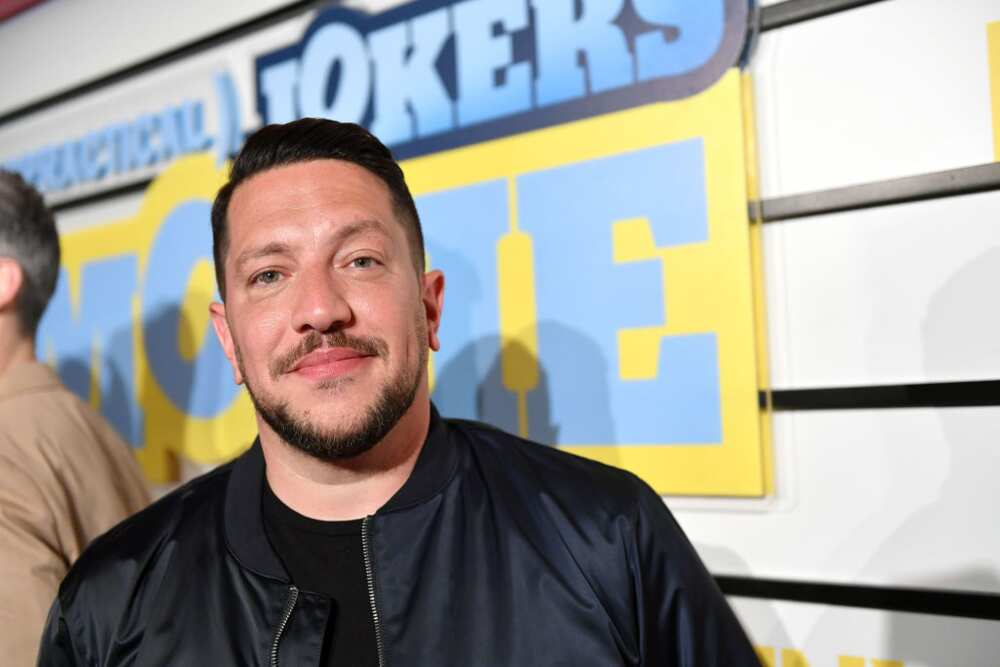 Frequently asked questions
Here are the most common questions about Sal Vulcano.
Is Sal Vulcano in a relationship?
He is single. He does not have a wife nor a partner.
Who is Sal Vulcano sister?
Jenna Vulcano is one of the comedian's sisters. She was born on 4th August 1986, in New York. His other siblings are Kelly Ann and Diana.
In 2014, Jenna was legally married off to James Murray as a part of Vulcano's punishment for failing to complete the challenges given to him.
Where does Sal Vulcano live?
The actor lives in New York City, United States of America.
What nationality is Sal Vulcano?
Sal is American.
Did Sal Vulcano change his name?
Sal Vulcano lost big time on Impractical Jokers, and as his punishment, he had to change his name to Prince Herb.
Social media presence
Sal Vulcano's Instagram account has 1.6 million followers. He joined Twitter in June 2009 and currently has 1.1 million followers on the platform. His Facebook page has over 871k followers.
Despite not revealing his personal life to the world, Sal Vulcano has, however, shown his comic nature. It is very enticing, and fans cannot help but embrace it. His humour is enough to impress even the harshest critic. If you do not believe it, try watching him in action.
READ ALSO: Abby Dowse biography: Age, height, plastic surgery, career
Legit.ng recently covered the biography of the Australian model and fitness trainer Abby Dowse. Abby Dowse always aspired to pursue a career in modeling from a young age, and now she has managed to remain a majority's favourite in the industry through her hard work and consistency.
Abby Dowse is one of the world's leading Instagram sensations. She is an inspiration to many upcoming models.
Source: Legit.ng