President Buhari lacks integrity - Anti-Buhari protesters
- The Our Mumu Don Do movement led by veteran entertainer, CharlyBoy, has not given up on their cause
- The protesters are currently gathered at the Unity Fountain, Maitama-Abuja
- The protests however took a new turn when the protesters arrived at Wuse Market, Abuja
Sympathizers of President Muhammadu Buhari on Tuesday, August 15 attacked the Our Mumu Don Do protesters.
The anti-Buhari protesters had left their meeting point at Unity Fountain, Abuja and decided to take their campaign to the popular Wuse Market in the Federal Capital Territory.
On arrival, they were greeted with cheers and large crowd swarmed over them. But as soon as sympathizers of the president sighted them, the situation turned ugly as the protesters and their supporters were stoned.
Legit.ng correspondent on ground confirmed that the Nigeria police quickly took over the market, while gunshots and tear gas were fired to scare trouble makers and avert crisis.
Meanwhile, the anti-Buhari protesters have said that contrary to what many believe, President Muhammadu Buhari lacks integrity.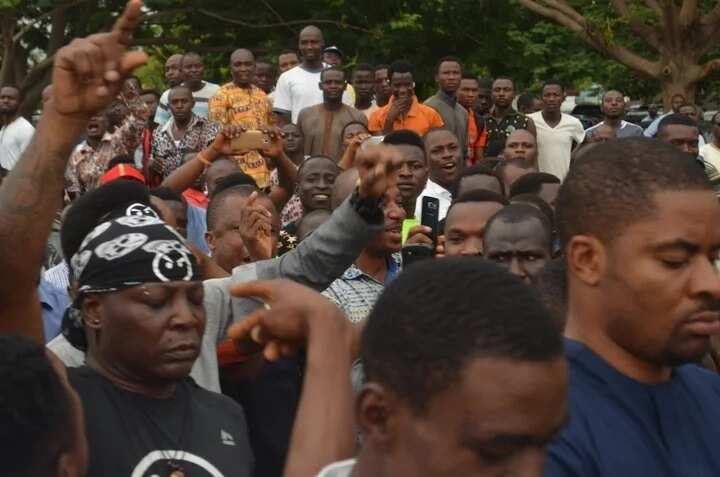 Speaking during the protest on Tuesday, August 15, one of the leaders of the group, Deji Adeyanju, said: "If the president had any integrity he will honourablly resign."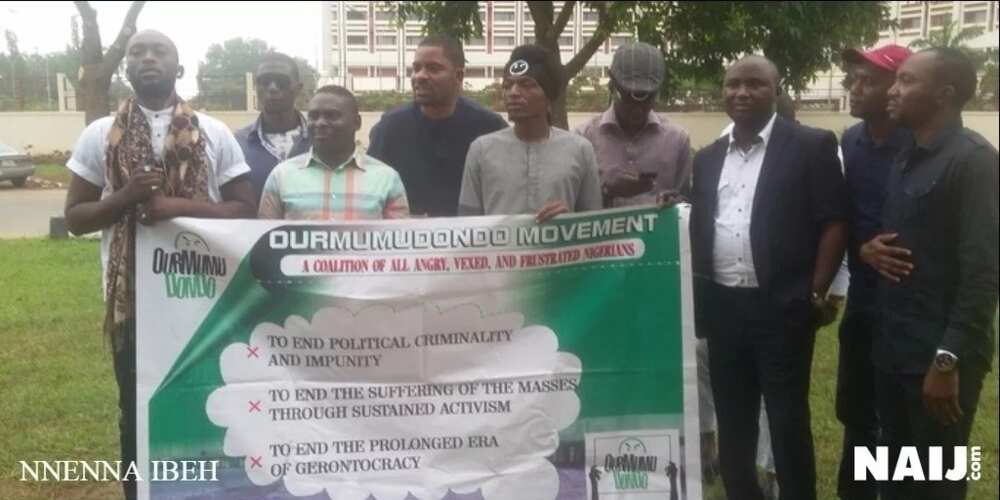 He continued: "This government is worse than Abacha regime, Abacha during his tenure did not kill over 1,000 Shiites.
"Abacha did not waste money by sharing and hiring crowd."
Reacting to the presidency on various remarks on Buhari's health, a participant, Dare Ariyo, said the group sympathises with the president's media team.
Ariyo said: "We want a president that is empathetic to the sufferings of Nigeria, we want a president who would want to govern 24/7.
"They will have every reason to deny all they have said today, one thing we are sure is that prosperity has a way of getting back.
"All we are saying is that President Buhari should resume or resign," Ariyo added.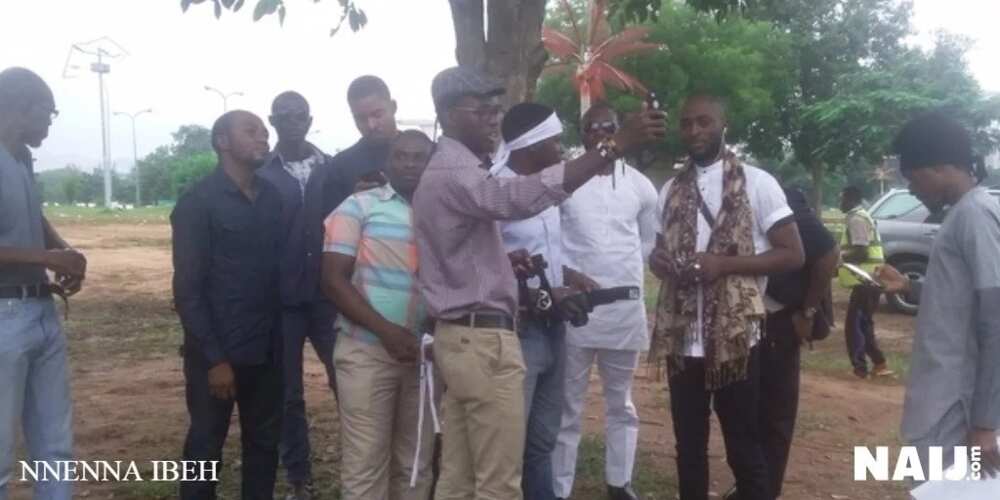 The group further added that it will be marching to the Presidential Villa on Wednesday, August 16, to mark President Buhari's 100 days absence.
They also prayed for the Nigerian nation before proceeding to some areas in Abuja including Wuse market in protest of the long absence of the president.
Watch Charly Boy's Our Mumu Don Do protest on Legit.ng TV held in Lagos few months ago:
Source: Legit.ng