Nigerians caught hiding under train to enter Europe
- Some illegal immigrants have been arrested by German police
- The immigrants, who are all of African descent, were reportedly from Nigeria, Ivory Coast and Somalia
- They were caught while hiding under a train on its way to Europe
German police, on Wednesday, August 9, caught twelve African immigrants hiding under a train, near the Austrian border, in a bid to sneak into Europe illegally.
There were seven adults and five unaccompanied children under the train when the police discovered them.
They were traveling from the Verona in Italy, to Munich when police found them during a spot check using heat detection cameras.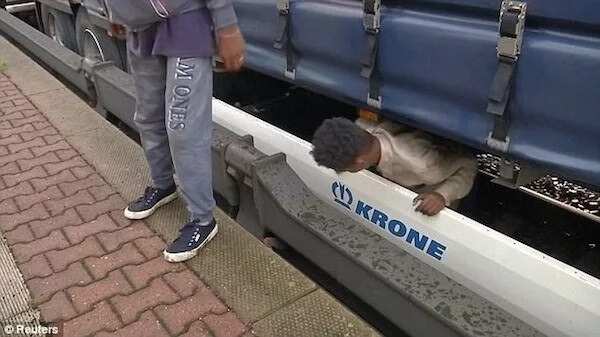 READ ALSO: Nnamdi Kanu reveals those to be arrested with him
Most of the immigrant claimed they were from Nigeria while the others said they were from Somalia and Ivory Coast.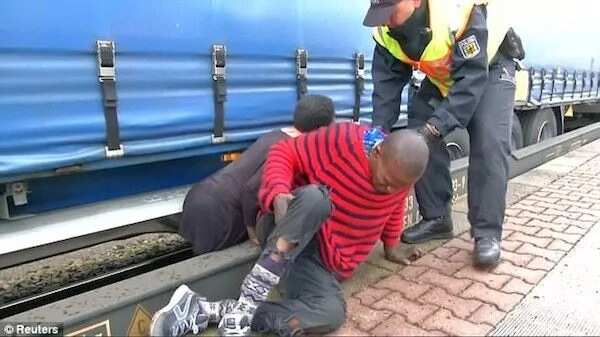 One of the immigrant had injury on his leg and was unable to walk without help from the officers.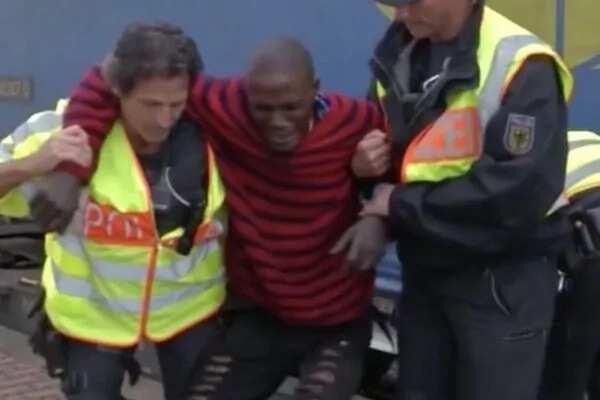 PAY ATTENTION: Read the news on Nigeria's #1 news app
Meanwhile, the International Organisation for Migration (IOM) said it rescued no fewer than 600 people since April 2017 through a new search and rescue operation that targeted migrants stranded in Sahara Desert.
The UN migration agency, however, regretted that 52 migrants, mostly from The Gambia, Nigeria, Senegal and Cote d'Ivoire, died over the period, according to its statement on Tuesday, June 27.
Watch Legit.ng video of what Nigerians have to say about the the nation:
Source: Legit.ng