Man gets into trouble after giving girl N1k when she was asking for N20k for TDB
Legit.ng came across an interesting story about a man who drew the attention of a crowd after he refused to pay a lady he picked up by the roadside.
Drama unfolded in front of the University of Uyo main entrance recently, due to a man and a girl arguing over money.
According to the story by Inside Uyo, the man had picked up a lady the previous day and after taking her out and spending some time with her, wanted to drop her off without offering her a certain amount of money she wanted.
According to the young lady who was later identified as Queen, the man offered her N1,000 when she was asking for N20,000. The man, however, insisted that they didn't settle for a certain amount and he had only N3,000, which she refused to take and also refused to leave his car.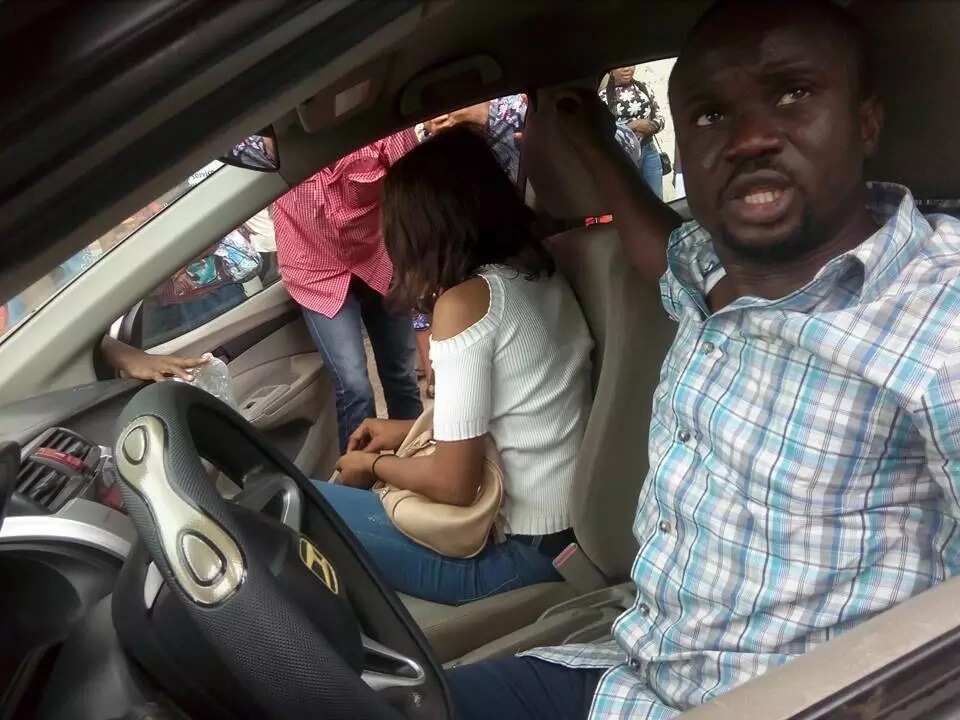 READ ALSO: Nigerian slay queen comes for colleague for allegedly stealing her shoe (photos)
Reports claim that Queen who schools in Akwa Ibom State University (AKSU) had come from Port Harcourt to visit her sister who was a student in University of Uyo, and was picked up by the man on her way home.
The man who was later identified as Abasienyene Asikpo, was so insistent on not paying queen who said 'nobody knows me here', that he went to the police post at the school gate to report the incident and they eventually drove off with a policeman joining them in the car.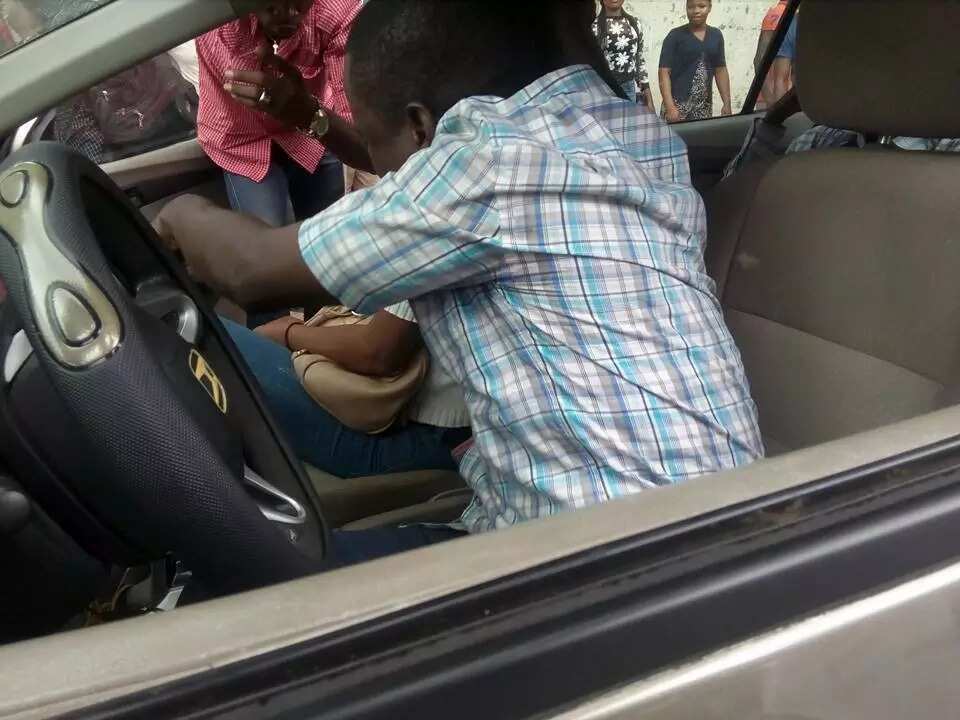 Sharing the story, Inside Uyo wrote:
"#HappeningNow
Location: Main Gate. Coman hear #AprokoMatter
These people have been blocking our main gate for about an hour now. The crowd is increasing. Wetin happen?
The man took aunty out to "Me-Lounge" last night, bought drinks worth N10,000, took her home where they had a "good time". This morning he drops her off with a token of N1000 as appreciation. Na there the wahala start.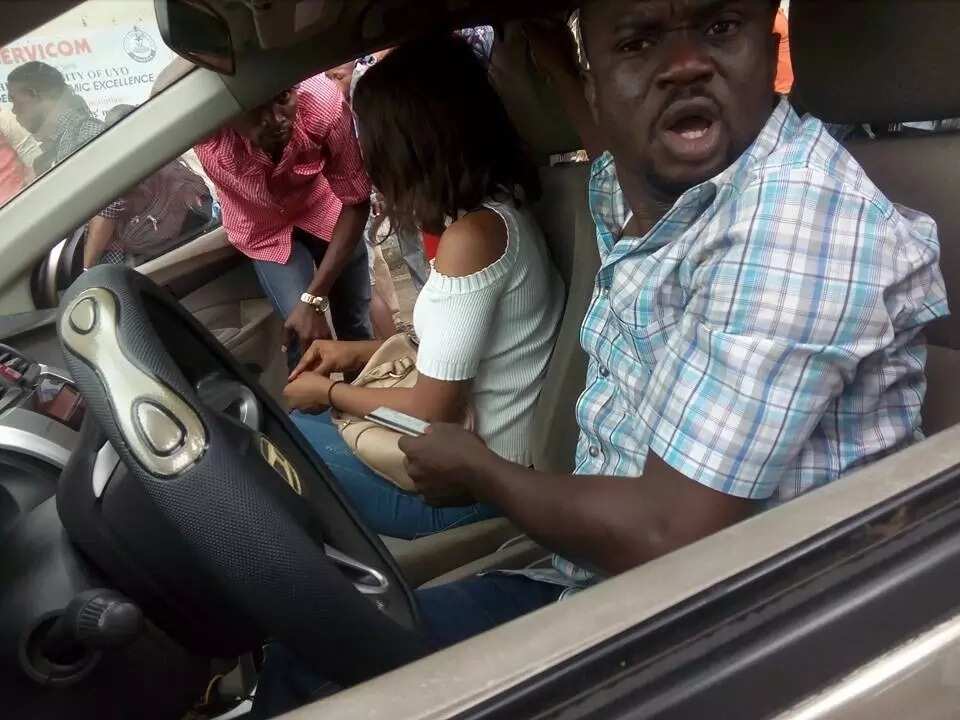 READ ALSO: Young lady pops several cartons of wine to celebrate her graduation from the university
The babe said the N1000 he gave her "came as a shock on her"."Uncle, ordinary 1k? U no dey see my top, my shoes? D 1k ain't even enough to take her back to her base in PH"
Just like that o, uncle started ranting and vibrating: "That's all I have for you as "appreciation". He claims he didn't even "do" because he had asthmatic attack after flipping-on the "raincoat"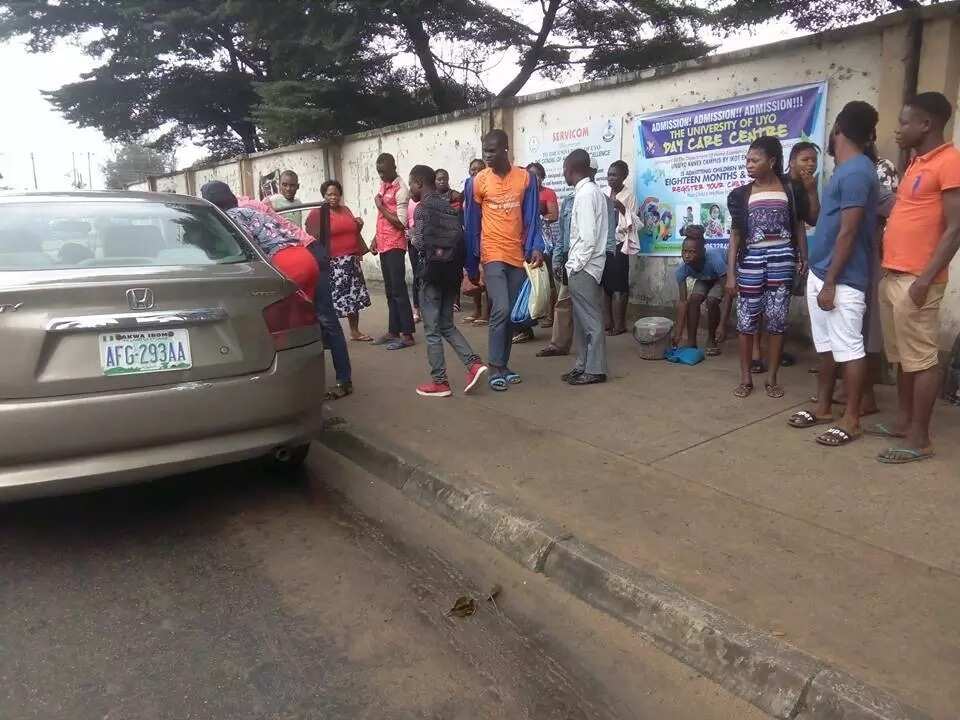 READ ALSO: Ooni of Ife holds an entire conversation with an oyinbo woman in pure Yoruba
Aunty is saying her money is N20k and that's the cheapest she charges – (Ahhh, see oil money! So the business is that lucrative?). She'll not leave his car until he pays in full – 20k cash, says she's from AKSU and she doesn't care cos nobody knows her face here. She must collect her pay.
So we are here begging her to collect the 3k (Uncle has reluctantly added an extra 2k). Others are blaming the Uncle, asking him to add "something" to it. If you can make it here quick, please come to main gate and Coman join a begging group.
Group A thinks the babe should just collect the 3k, group B thinks the man should add something to it."
Some people dug out photos of the man and the lady in question, see below: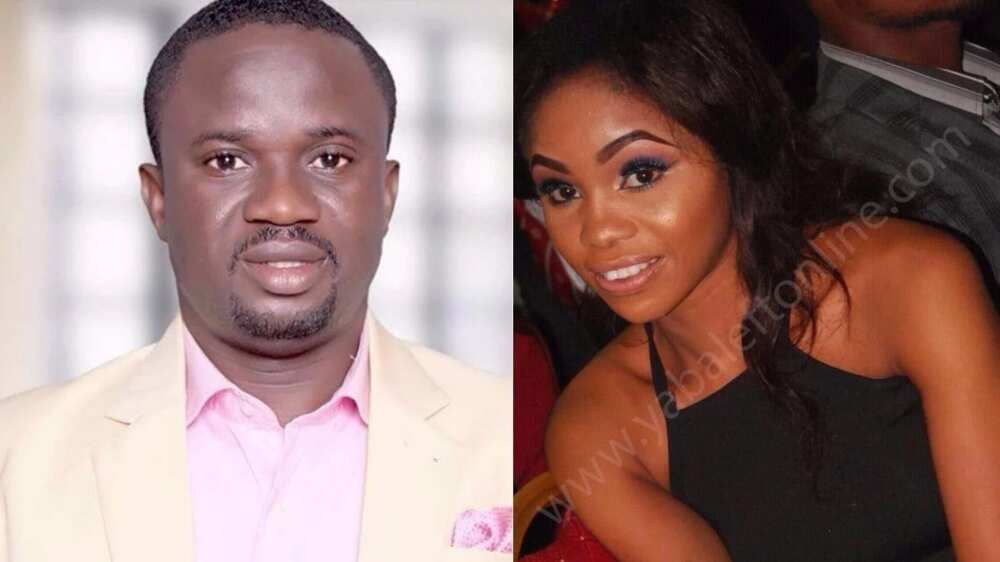 Watch the video below to see how the drama played out:
Na wa o!
Meanwhile, see what Nigerians think about the possibility of money buying love:
Source: Legit.ng