Billionaire splashes money on his mother's coffin as he buries her in a hummer jeep
- Man buries his mother in a brand new Hummer Jeep as casket
- He also splashed the expensive car with dollars during burial
- Photos of the bizarre burial style immediately caught attention of social media users
A stinkingly rich Nigerian man gave his mother the sendoff of the century that captured global attention. As a matter of fact, people are still talking about it.
The billionaire, who is said to be from Enugu in South East Nigeria, practically buried his mom in a brand new Hummer Jeep and splashed the expensive machine with lots of dollars.
It's alleged that the amount splashed on the unusual casket could amount to about N3.6m (US$ 10,000) or even more.
READ ALSO: See this custom-made coffin used to bury a Nigerian man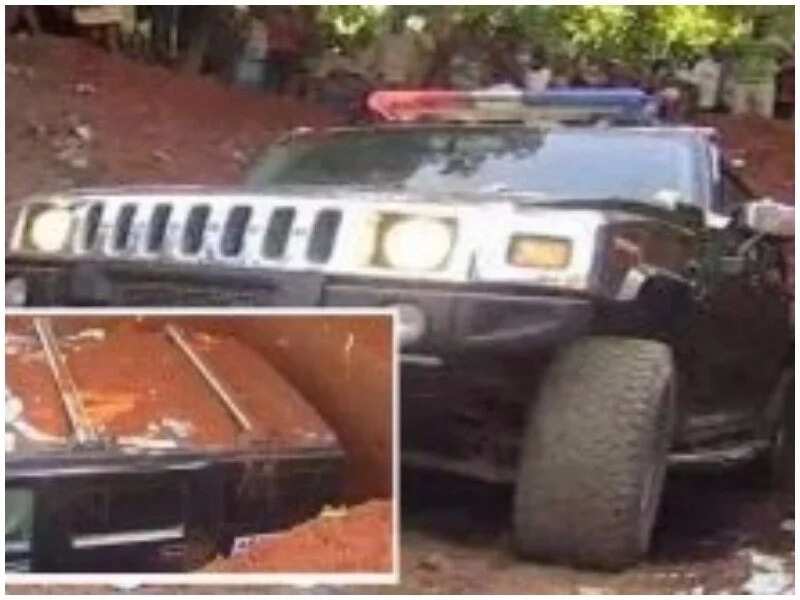 READ ALSO: Checkout these unusually designed coffins (photos)
You can be sure that it was not another explosive Nigerian movie. Photos of the never seen before burial style were shared on social media by a user who goes by the name Sankorie.
See the tweet below:
Na wa o!
Meanwhile, watch as 63-year-old woman narrates how cultists killed her 16-year-old son on Legit.ng TV below:
Source: Legit.ng