Sad! 14-year-old girl killed in her parents' house in Lagos
Legit.ng came across the heartbreaking story of a 14-year-old girl who was attacked and killed in her parents' house in Lagos recently.
According to reports, Obiamaka Orakwue, an Anambra state indigene was attacked and killed at her house in Abule Ado, Lagos state, recently.
The 14-year-old who was home on holiday, had been alone in her parents' home when some boys who she had turned down after they reportedly tried to ask her out on a date previously, climbed across the fence of her house and attacked her, leaving her in a pool of her own blood.
Some of the Orakwue's neighbours who saw the boys leaving the compound afterwards, got in touch with Obiamaka's mother who then rushed back home to find her daughter struggling to breathe. Obiamaka was taken to a hospital where doctors pronounced her dead.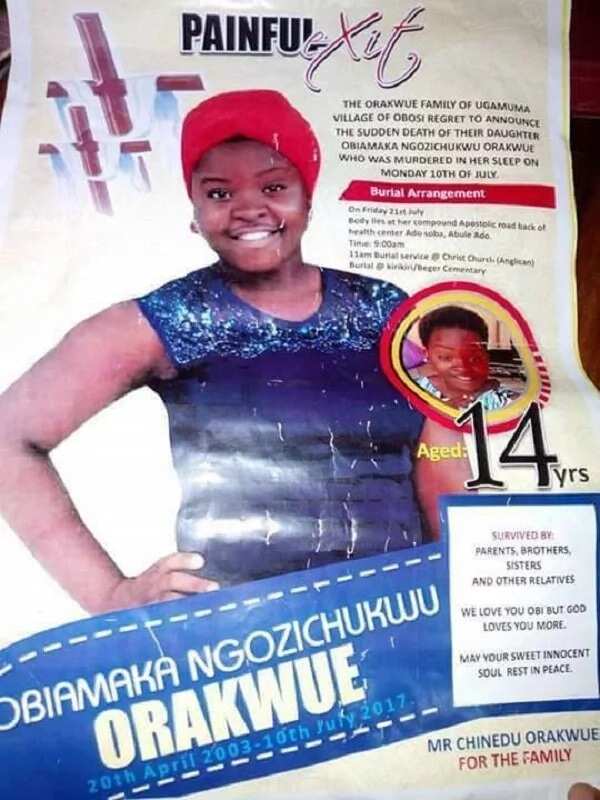 READ ALSO: Pastor kills boy, buries head on church's altar in Lagos (photos)
Speaking on her daughter's untimely death, Obiamaka's heartbroken mother said:
"I was at work when I got a call from our neighbor that they saw some boys jumping out from the fence of our compound and that my daughter was not responding to the knock on the gate since it was locked from inside. I was worried because my daughter was the only one at home and her other siblings were on holidays at my elder brothers place in Lekki. On getting to the house, I opened the gate with my spare key and dashed into the room only to find my daughter gasping for breath in the pool of her blood. I asked her what happened and all she could mutter was, "Mummy…those boys I told you about…"
It must have been the same boys that took advantage of the fact that i and my husband went to work and gained entry into the compound through the back fence of the house where they attacked my daughter."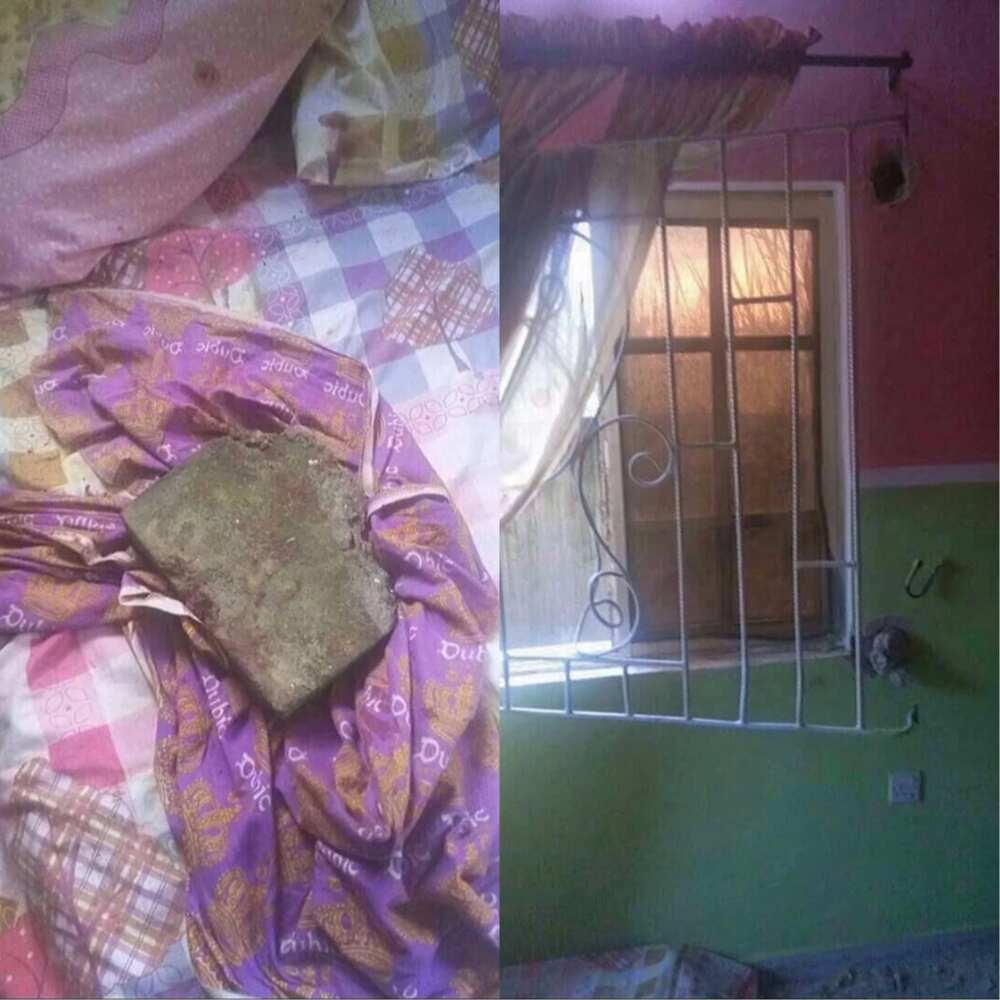 READ ALSO: DPO kills 23 year old boy at a birthday party in Lagos
Obiamaka's father, Mr Obinna, said in spite of the incident being reported to the police, he feels like they are not putting in enough efforts to find the culprits. He said:
"We have reported the incident to the police and they promised to apprehend the culprits but we still have not heard from them till date."
About his daughter, he said:
"She was meant to be in JSS 3 by the next academic session. We told her to join her siblings in my in-law's house but she insisted she wanted to stay at home to help with the house chores especially since I and my wife were away at work. Now see what has happened. I leave it in the hands of God to judge."
Obiamaka was buried at the Berger cemetery in Lagos, on July 21.
RIP to her!
PAY ATTENTION: Get all the latest gossips on NAIJ Gossip App
Meanwhile, Legit.ng TV recently visited a family who was attacked by the dreaded Badoo cult, watch the video below to see the outcome of the visit:
Source: Legit.ng