Names of weave-ons and their pictures
Do you like experimenting with your hair, adding something new to make it look prettier? In this article, you will see the names of weavons and their pictures. Here are some of the best human hair weave-ons to try.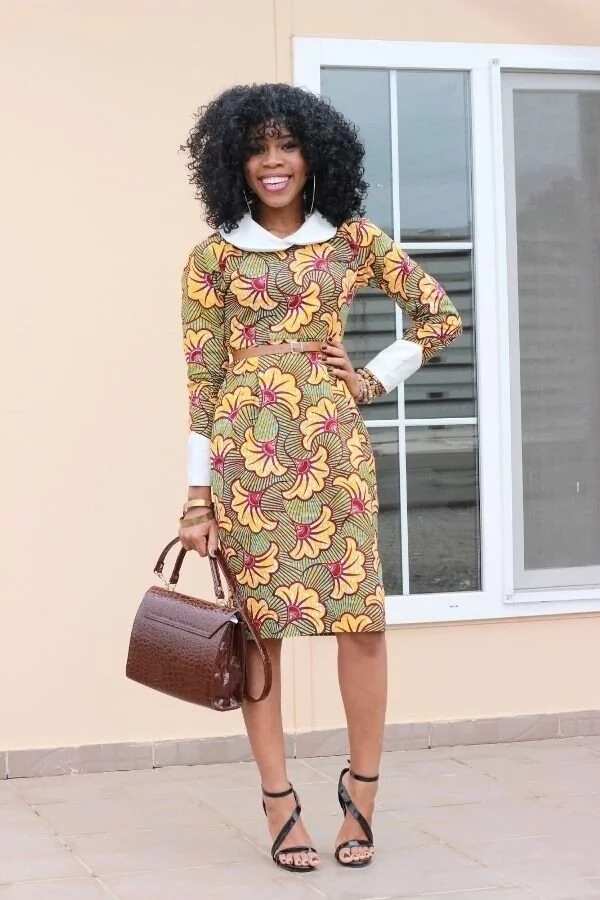 Names of weave hair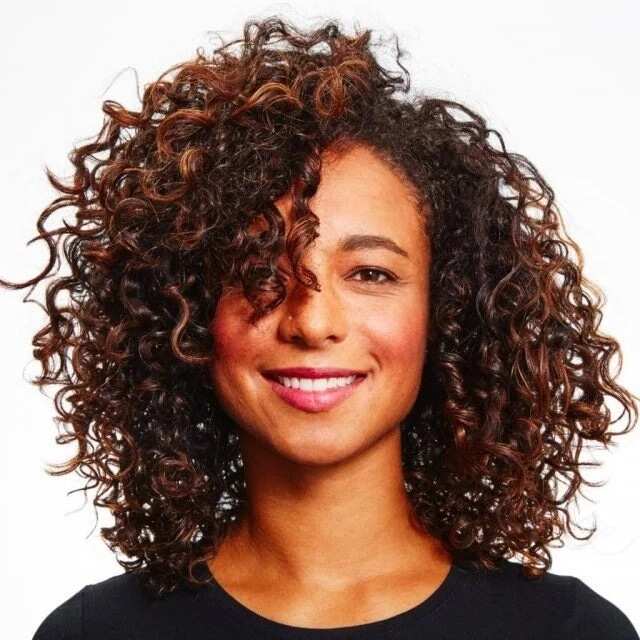 If you don't really want to change your hairstyle but would like to try something new then a weave is for you! Here you can see the top of the best and most popular short hair weaves:
1. Cream of the crop. Basic short hair cut with addition of versatile curls. They are slightly twisted. Despite being short, the style makes the hair look high and voluminous. The hairstyle is very stylish and modern. Check out the awesome hair color in the one below.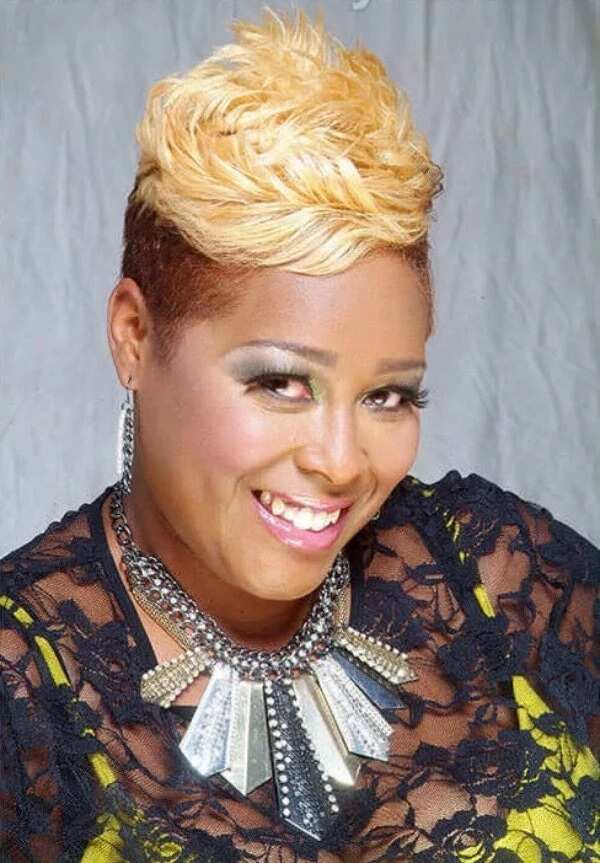 2. Sweep it on over. A very interesting name, isn't it? Look at this massive bang which gives the hair a very gorgeous volume. It looks very exquisite.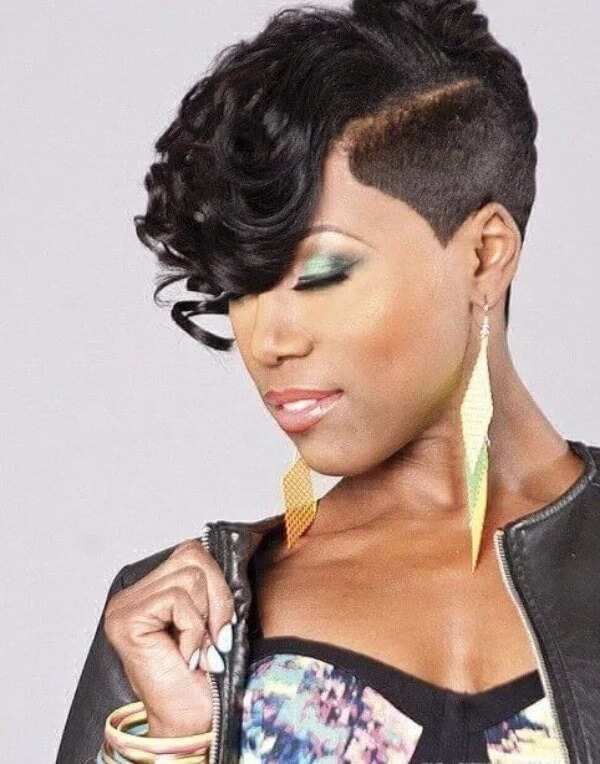 3. Spice it up. Just look at this one. Unpretentious hair turned into something incredible. Asymmetric bob will totally wow everyone on the spot! You just need to add some spice and you will have that nice sharpness on your hairdo. What do you think?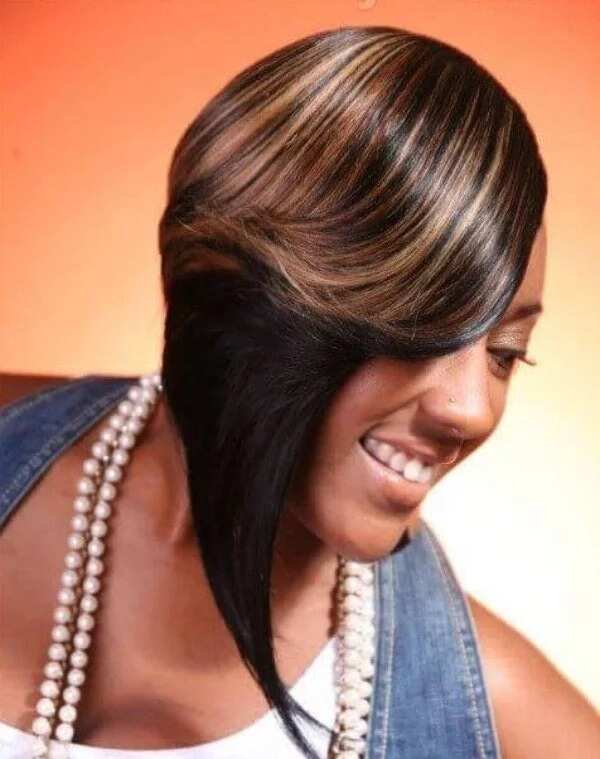 4. Swept away. This hairstyle is suitable for all occasions and events. It is neat but outstanding at the same time. It does not take too long to make so this look is not that hard to achieve.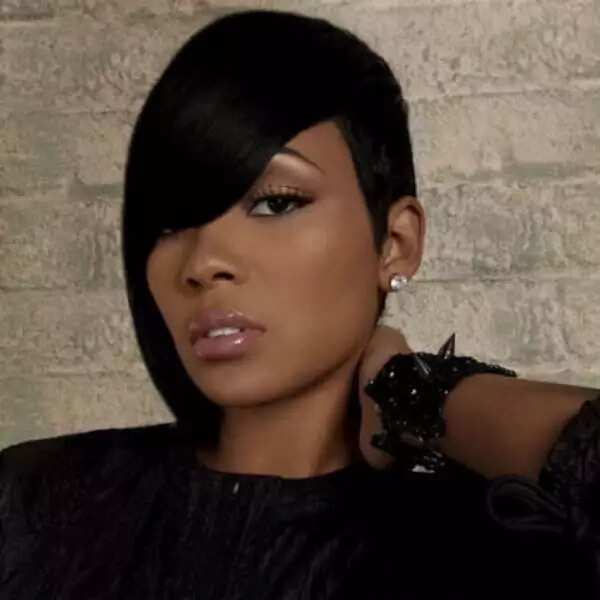 5. Tia takes it all. The same situation - nice haircut while adding something unique. It is one of the trendy looks now. This fringe can work for both short and long hairdos.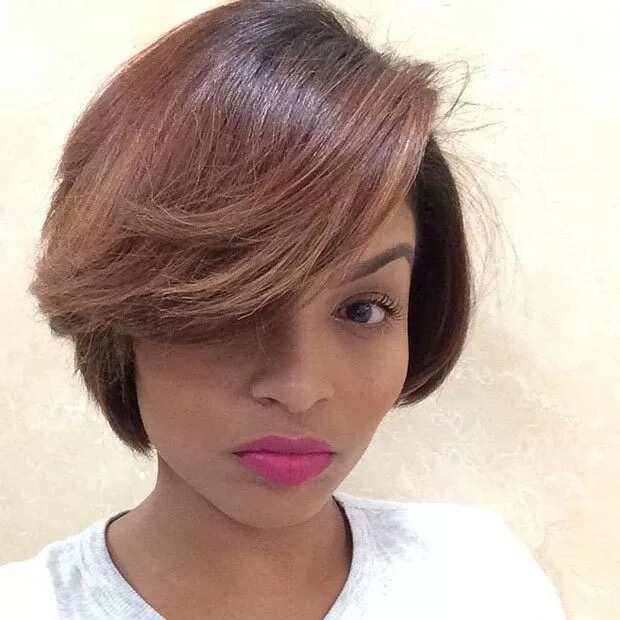 6. Rihanna's world. From the name, you can get where we are going with this. This beautiful short haircut makes a woman confident and causes her to stand out occasion. The popular bowl cut is loved by men and women alike. The sleek fringe makes the hairstyle more feminine.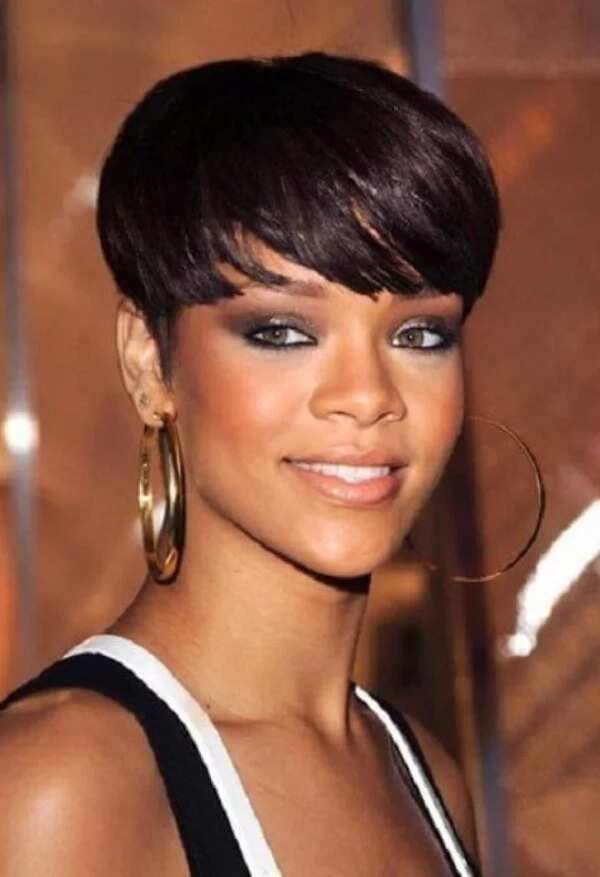 7. Eva's fashion. Another fantastic hairstyle that is always in trend. The hair is smooth and will make you glow. This is probably one of the simplest but coolest styles today. Blonde is an amazing hair color, as the photo below evidences.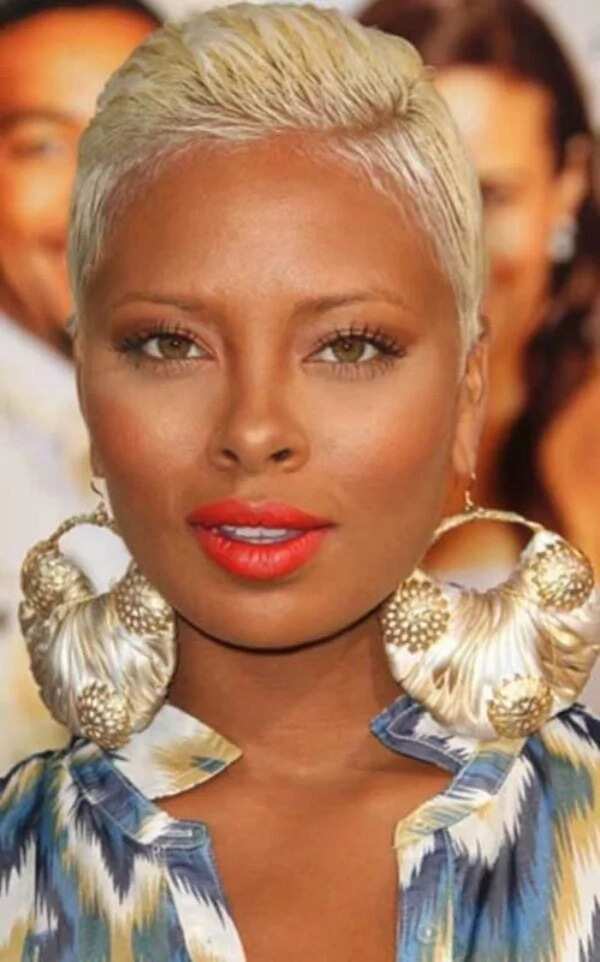 8. Get it, girl. Solange Piaget Knowles (an American singer) rocks this hairstyle like a pro. She looks very cute with this natural hair look. Now Solange's hair has become her signature. It looks very hot.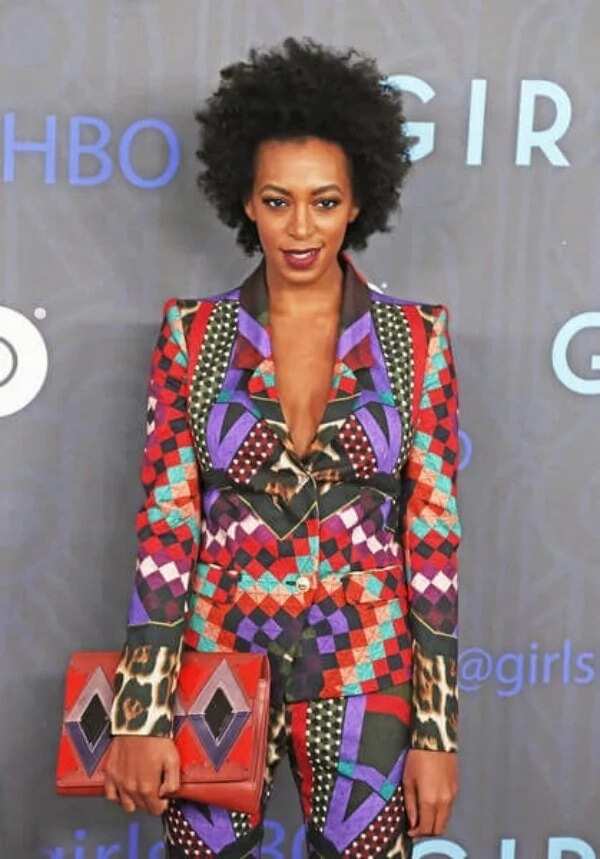 9. Rihanna's Pixie. The star has always been a fan of short haircuts. They suited her like none else. But speaking about this photo, the side curls give the style a retro look.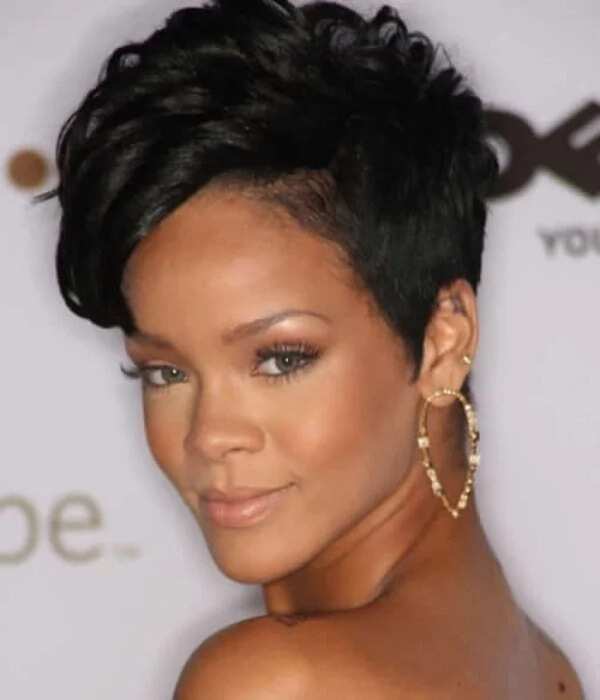 READ ALSO: Didi hairstyles in Nigeria
10. Keri blonde bob. The American singer Keri Hilson looks wonderful wearing this curly bob. Such short style is good for slim shape faces.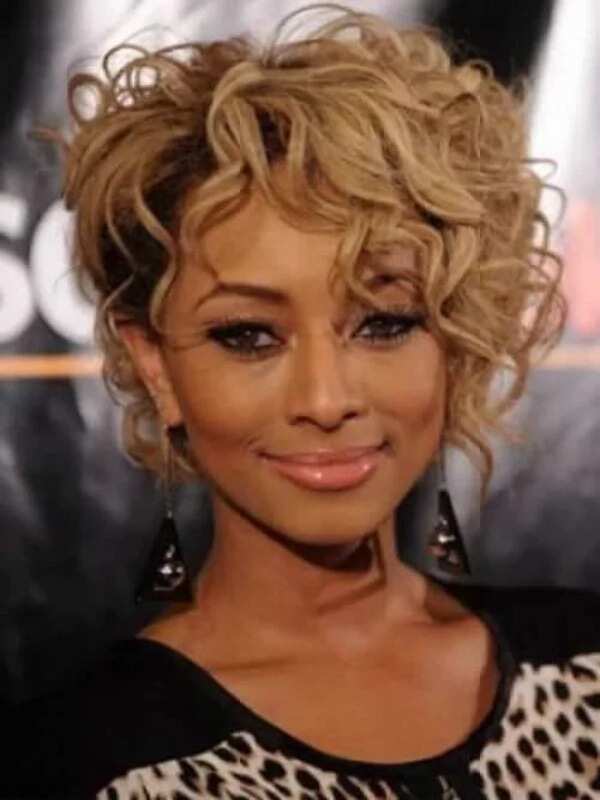 So you see there are so many different hairstyles for hair of any length. For example, short hair weave is always in fashion. But now let's talk about weavon hair styles. Here you will also see many nice pictures of weave-ons!
Weave-on styles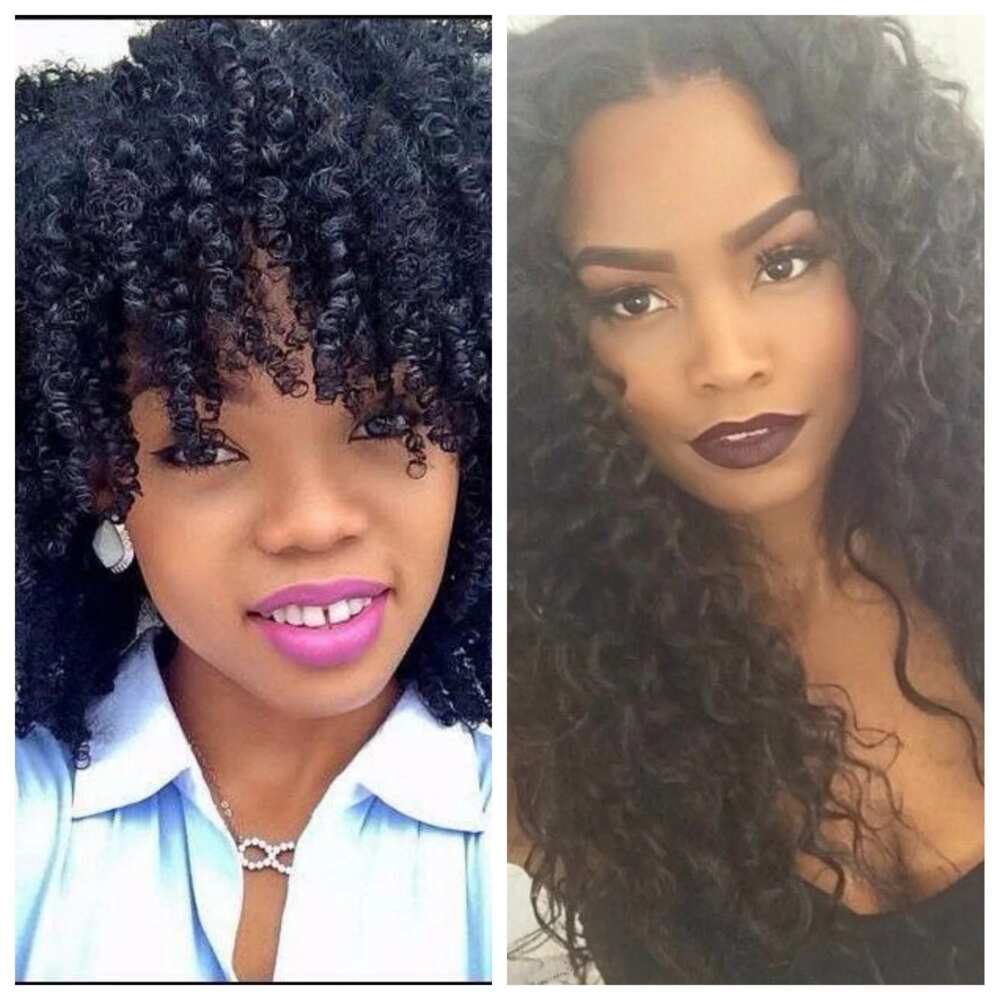 These weave-ons come in different styles, shapes and colours. Any woman will definitely find what she likes. As long as you know the look you are going for, finding the right weave is easy. In recent years, black women have become bolder. They are not afraid to experiment with their hair. Also, these looks make any woman more confident.
Here, you will see a list of the freshest Nigeria hairstyle weave-ons for short and long hair. Right now, these hairstyles are in the trend across Africa.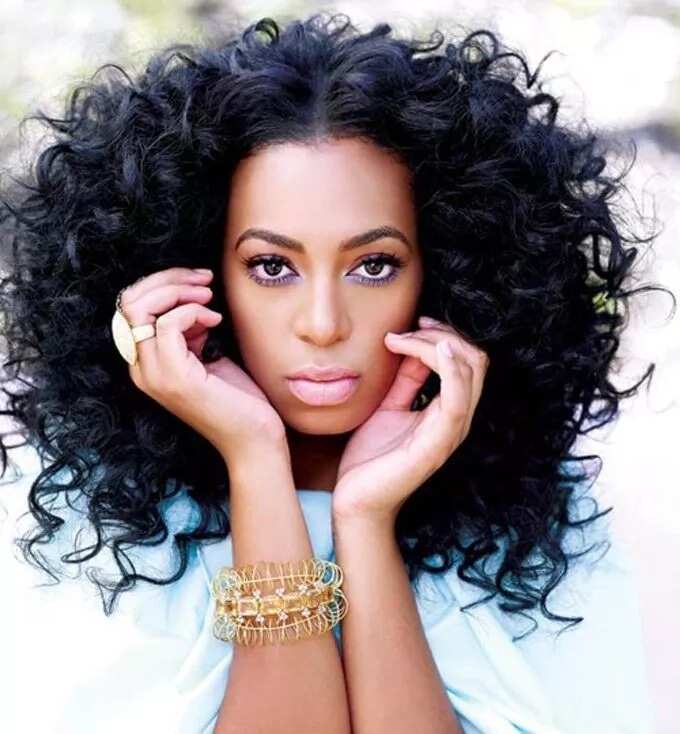 1. The Wavy Weave- this is a more controversial but beautiful hairdo. It comes in a form of undercut or pixie bob hairstyle. The hairs are cut very short and from the sides, but long from the top. Then they are swept forward.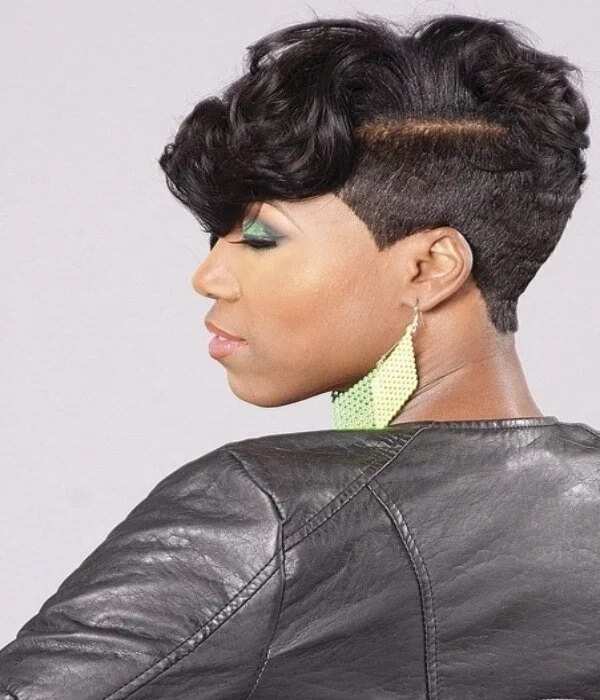 2. Gypsi Twist - this hairdo is for people that want just a little length. This can be painstakingly braided with your actual hair or you can opt for a weave. This kinky look draws attention everywhere you go and frames the face beautifully. Get and amazing weave in such a vibrant hair color.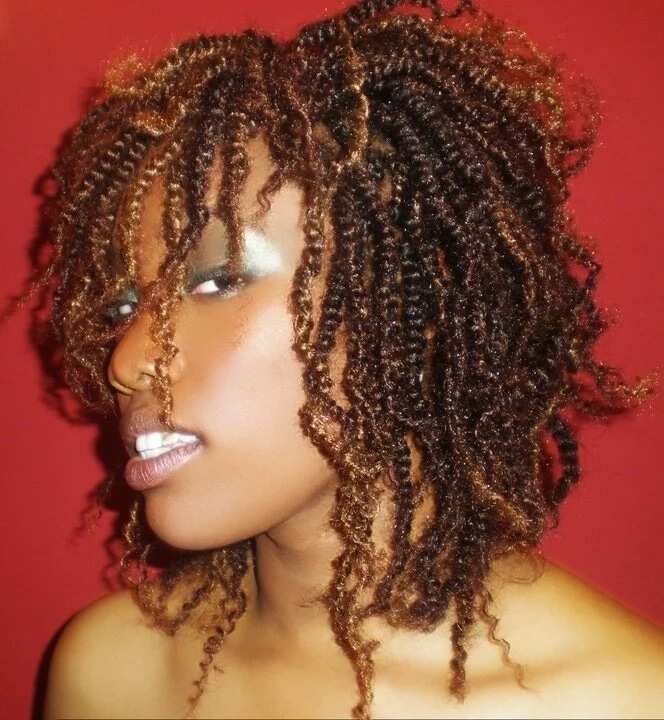 3. The next one is Fizzy and curly hair - this hairstyle is also very popular in Nigeria. The curls give you a sweet and soft look, and makes the weave look like natural hair. The hairstyle works for almost all face shapes.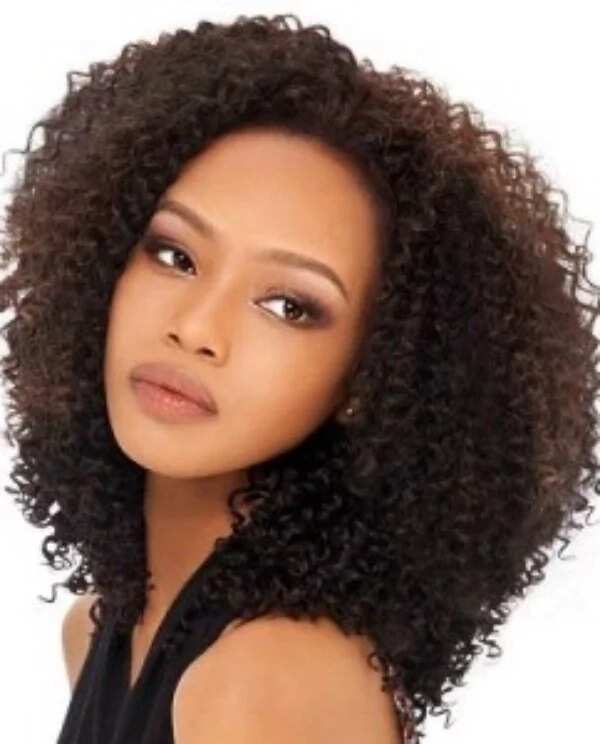 Making these hairstyles should not take too much of your time. Just make sure you go to a professional. You will be very happy with the result if you give it a try! You will certainly enjoy fixing weavon!
READ ALSO: How to fix weavon: Step by step guide
Source: Legit.ng