Nigerian man defrauds US of $12m, faces 20 years in jail
- Sodipo was deported from the US in 1995 but returned to the country four years later to commit fraud
- He claimed to be a US citizen and voted in at least two general elections in the US
- Williams stole data from schools and other data storage and used the information to illegally enrich himself
Kunle Sodipo Williams, a Nigerian man living in the United States has pleaded guilty to several cases of fraud in that country.
According to a report by Vanguard, Williams faces 20 years in jail for mail fraud, aggravated identity theft, voter fraud and illegally re-entering the US after being initially deported.
Acting Deputy Assistant Attorney General Stuart M. Goldberg of the Justice Department's Tax Division and Acting U.S. Attorney Carrie Costantin for the Eastern District of Missouri said Sodipo pleaded guilty in a Federal court in Alabama.
READ ALSO: Senate gives Osinbajo 3 conditions to settle rift with National Assembly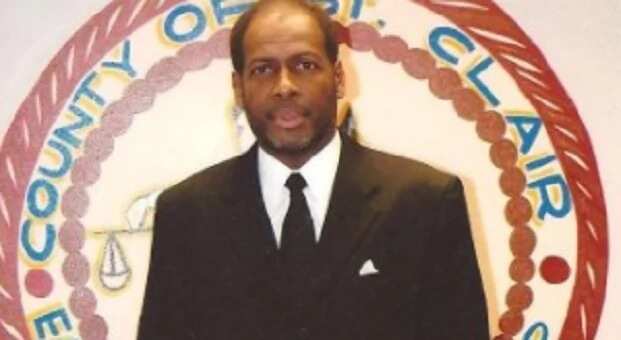 According to documents filed with the court, Sodipo in conjunction with some other people stole public school employees' IDs from a payroll company and used them to electronically file more than 2,000 fraudulent federal income tax returns seeking more than $12 million in refunds.
He also stole several return preparer's Electronic Filing Identification Numbers (EFINs) which he used to get tax-related bank products and services.
PAY ATTENTION: Install our latest app for Android and read best news on Nigeria's #1 news app
Williams used the blank stock to print checks funded by the fraudulent refunds and directed some of the refunds onto debit cards.
Williams previously entered the United States from Nigeria under the name Kunlay Sodipo, but was deported in 1995. In 1999, Williams illegally returned to the United States from Nigeria using the last name Williams. In 2012, Williams registered to vote in federal, state and local elections by falsely claiming that he was a U.S. citizen and voted in the 2012 and 2016 presidential elections.
Williams will be sentenced on October 13 by Chief U.S. District Judge Rodney W. Sippel and faces a maximum sentence of 20 years in prison for mail fraud, 10 years in prison for illegal reentry, five years in prison for each voter fraud count and a mandatory minimum sentence of two years in prison for aggravated identity theft.
Recall that, Legit.ng also reported recently that three Nigerian men arrested for their involvement in online scam have been sentenced to several years in prison by a court in Mississippi, United States.
The men have reportedly made millions of dollars from duping unsuspecting people through the internet.
Legit.ng learnt that Oladimeji Seun Ayelotan, 30, was sentenced to 95 years in prison; Rasaq Aderoju Raheem, 31, was given 115 years and Femi Alexander Mewase, 45, got 25 years behind bars.
Watch this Legit.ng TV video of Nigerians sharing their opinion on notorious billionaire kidnapper Evans who was arrested by police
Source: Legit.ng