UPDATED: Boko Haram strikes again on Cameroon-Nigeria border,16 dead (photos)
- Boko Haram has killed 16 people in Waza, a border village
- The bombers were killed in the process
- 42 people were also wounded in the attack
At least 16 persons have lost their lives in another Boko Haram bombing on Cameroon-Nigeria border.
The incident which occurred at Waza area of the border took the lives of the two bombers and 14 others.
READ ALSO: Some ministers will be sacked - Details of Osinbajo's meeting with President Buhari revealed
According to Chief Bisong Etahoben who reported the incident on twitter, the bombing occurred around 11pm on Wednesday July 12.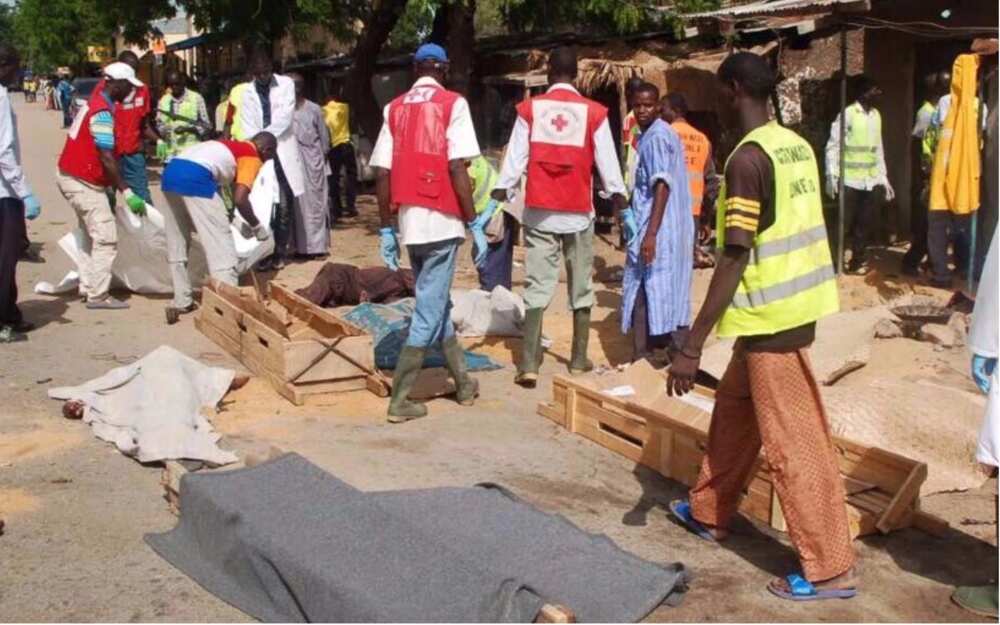 He said: "Nine killed in Boko Haram bomb attack in Waza a short while ago."
Going further, he tweeted that: "The casualties rise to 14 with 36 wounded. Number of dead may still rise as some of the wounded are critical.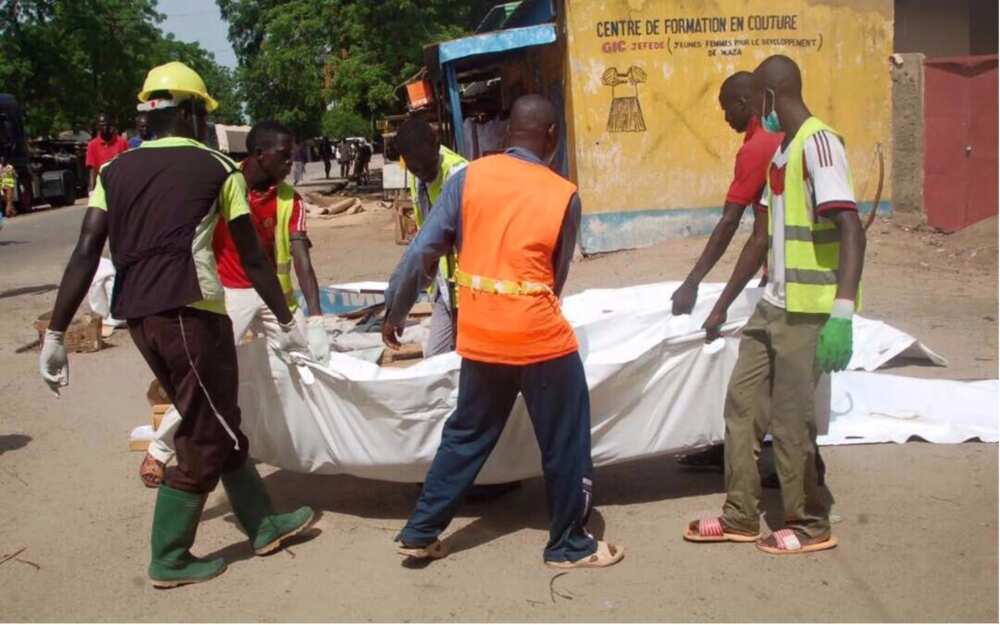 "Waza bombing casualties rise to 16, including the bombers and 42 wounded," he added later.
PAY ATTENTION: Read the news on Nigeria's #1 news app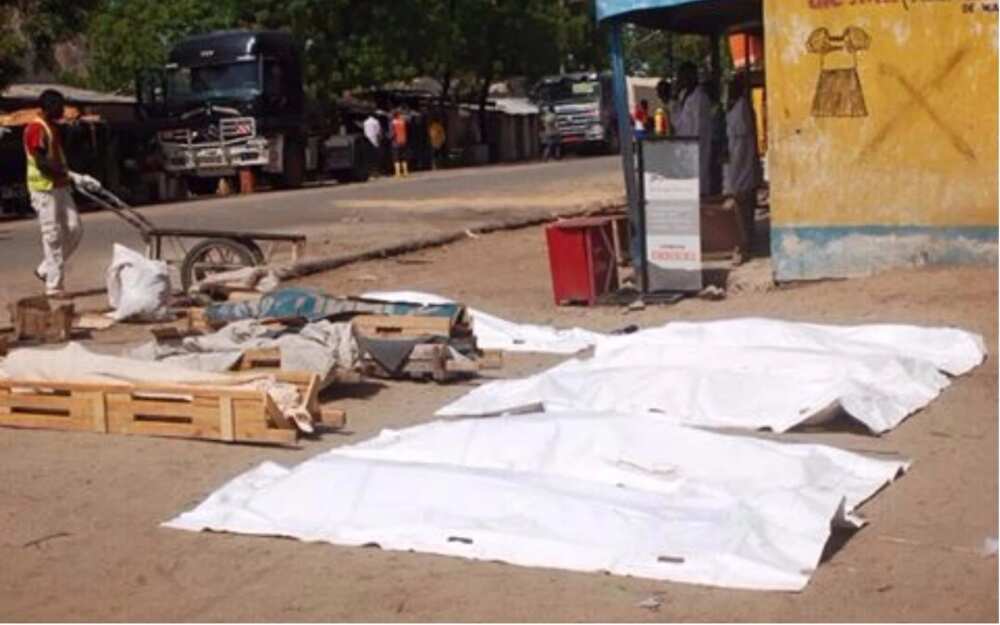 Legit.ng had earlier reported that at least 11 persons were killed in multiple bomb explosions on Tuesday night, July 11, in Maiduguri.
A reliable security source, who pleaded anonymity, told said that the first and second explosions occurred at about 9.45 p.m at Mulaikalmari, some six kilometers away from Maiduguri.
Three persons were also killed and five others wounded in the third and fourth explosions, which occurred about 20 minutes later at Polo-Sabon Gari area of Maiduguri, according to the source, who said he helped in the evacuation of the victims from the scenes of the explosion.
"All the attacks occurred in the outskirts of the metropolis. It is a foiled attempt by Boko Haram insurgents to infiltrate the town," the source said.
Watch the Legit.ng TV report of the 10 young Air Force officers recently winged below:
Source: Legit.ng