Woman welcomes baby after being barren for 16 years
A woman who had been barren for 16 years, shared a testimony about how prayers from Pastor Joshua Iginla caused her to conceive and birth her baby.
According to a testimony shared by a woman who had reportedly been barren for about 16 years, she was able to conceive after receiving prayers from a top Nigerian pastor.
The lady identified as Mary Samson, claimed that Pastor Joshua Iginla, who is the senior pastor of Champions Royal Assembly, Kubwa, had given instructions on prayer points during service and she complied.
She said she became pregnant shortly after and eventually had her baby.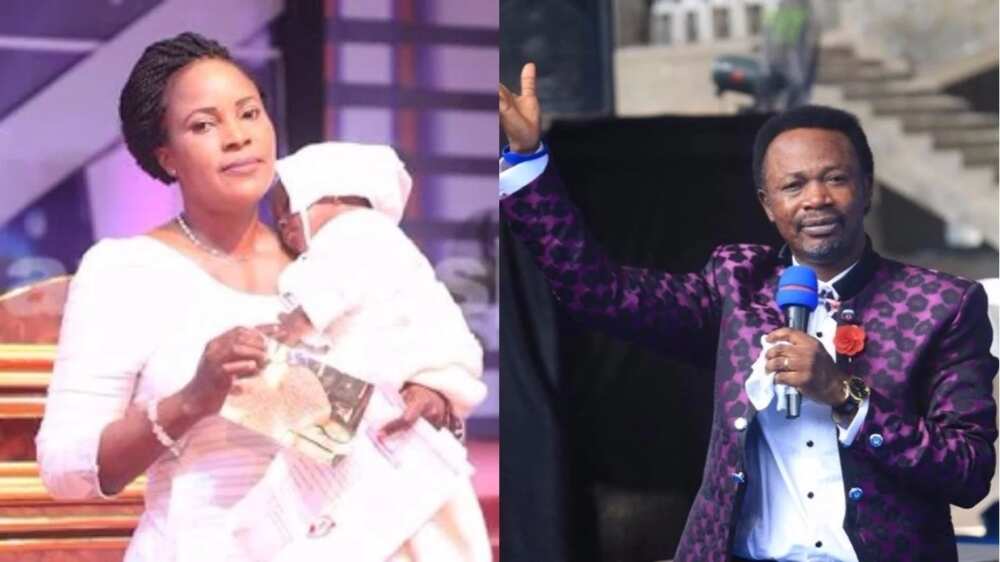 PAY ATTENTION: Get the latest gossips on Naij Gossip App
Sharing her testimony, Sister Mary said:
"16 YEARS BARRENNESS TERMINATED:
I'm Sis. Mary Samson. For 16 years, I had trusted God for the fruit of the womb, then I decided to attend the service at Champions Royal Assembly. Bro. Joshua Iginla instructed we wrote 21 pressing prayer points we wanted God to answer. I wasted no time in asking God for a baby. That was my first prayer point. I had waited for too long.
The man of God later declared the first prayer point had been answered. I met with him the day after for counselling where he told me by the same the year after, I would carry my baby. Today, I hold my baby in my hands. This is miraculous. I give God all the praise."
Awesome!
Meanwhile, see this video of a former driver to renowned Living Faith Church Bishop, David Abioye, who converted from Christianity to Islam:
Source: Legit.ng