3 qualities I possess that will make me the best president for Nigeria - Young Nigerian billionaire
Ibrahim Abubakar Lajada who has declared his ambition to run for Nigeria's presidency in 2019 has laid out his plans for the people if given a chance.
In an exclusive interview with Legit.ng, the billionaire revealed why he is interested in becoming the president of the country and addressed some of the key problems affecting the nation.
Lajada also spoke about the issue of marginalisation and how Nigeria can grow out of tribal sentiment to become a great country.
READ ALSO: Kanu's Biafra will not benefit Igbos - Prof Ujo
Read the interview below:
Q: What are three things you will change about Nigeria if you become president?
A: I will strive to accomplish these three major things. First, I will strengthen our educational system. Second, I will improve economic growth and fight corruption. Last, I will make certain that everyone has equal and fair treatment in our society.
The future of our great nation is at stake, the future of our children is in jeopardy. The resources of our country are in peril, we must do something to reverse this down turn of events. Things are not going badly for only one tribal entity but the worsening of the state of affairs affects Ibos, Yorubas, and Hausas,Fulani. This is why I'm begging you to understand that we are all in this together, to bring back our country from the brink. All children of Nigeria have to be able to access good quality education and decent education. All children of Nigeria have to be able to access quality but also affordable health care.
We have to change our attitude. I have seen how politics can be used to make us afraid of each other and make us turn on each other. I know how hard it will be to bring about change in Nigeria. I know how difficult it will be to alleviate poverty and fix our schools because its not just a function of money. The challenges that we face in Nigeria today require a new vision for tomorrow.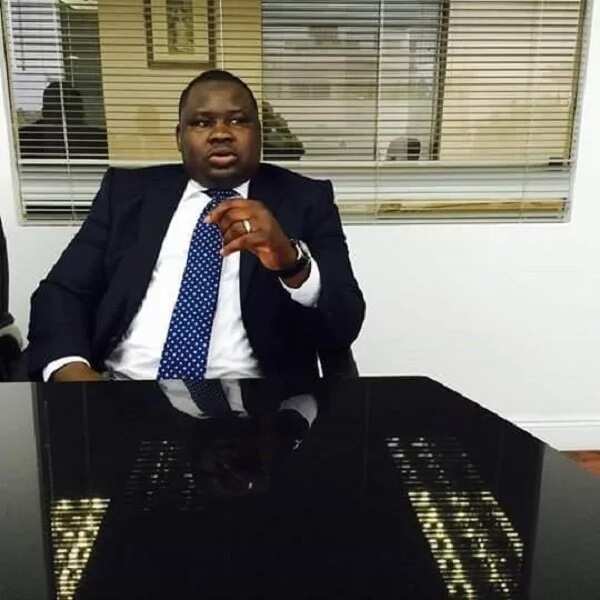 Q. What do the youths stand to gain if you are elected to the highest office in the country?
A: Youths hold the power to push the old government out and away from the way things have been to a more productive and prosperous Nigeria. The majority of our population is youth and if we can stand united we can build and develop a viable structure for our nation.
Many of you have shared with me how difficult things are in Nigeria. The people in our country believe that we desperately need change and I have great hope and faith that the challenges we face can be overcome if the youth join hands together to bring unity to the country. This is our time to bring extraordinary change for ordinary people.
The question for our generation is this: How will we strengthen our democracy? How will we bring peace and unity to our country? At a moment when our challenges seem so big and our politics seems to divide us by our ethnicity.
Q: How will you address the perceived issue of marginalisation in Nigeria that is threatening the country's unity?
A: That is another reason I'm running for president, to address the issue of ethnicity and marginalization which has become rampant across the country. I will be in the best position to bring people regardless of their religion or ethnicity to move the country forward in terms of creating jobs and providing security for he life and property of each Nigerian. Instead of looking at ourselves as Ibos,Yorubas,Hausa, Fulani or whatever our tribe may be, we need to start looking at ourselves as human beings and who all stand for Nigeria. I will not waiver in the pursuit of Peace, security and the unity of Nigeria. Let us resolve to focus on what each of us can do for the sake of our common future. Now is the time for all of us to do our part and bring peace and unity to our country. Despite all our divisions and disagreements, our hesitations and our fears, so I know the anxieties that are out there right now. These struggles are the reason I'll ran for President.
READ ALSO: Middle belt dissociates from north, sends message to government
Marginalization needs to be addressed not only through policy changes and development but also by concentrating efforts for those who are in most need and have the least resources to assist themselves. There are hundreds of dialects, tribes, and religious groups in Nigeria and some of these groups have more say than others which is not right. This is where finding common ground is incredibly important and deepening our democratic roots will be of utmost importance. It is only through a true democracy that the voices of the marginalized can be heard and they can have a say in decisions that are made that affect their everyday lives.
Q. What is your position on the issue of restructuring compared to our current system?
A: If elected the first thing I will do is to pass a bill to restructure the government whereby we will give more power to the state and local government. The federal government will oversee the economy, Defense and foreign policy. There is a need to create state police. We need to change our constitution so that it will accommodate all people, inclusive of the minority groups so that it will strengthen our national unity and peace. Restructuring and decentralizing of power will not solve all of our challenges, but I'm sure that it is the pathway to peaceful developments and unification.
PAY ATTENTION: Read the news on Nigeria's #1 news app
Q. Why do you think you will be the best person for the job?
A: What sets me apart from others is my clear vision and focus for Nigeria. I can make tough decisions and sacrifice in order to help the lives of ordinary Nigerians. I know that I can unite our country and look for the common good for all of us and push our country to be the very best it can be. I am working In the service of a cause much larger than myself and I will do whatever is necessary to serve my country. I have constant focus, perseverance and will hold myself accountable for my actions.
Thanks!
Watch a Legit.ng TV video below of Nigerians mentioning the countries they would go to if they leave Nigeria:
Source: Legit.ng