Kemi Olunloyo announces her plans to run for presidency in 2023
Controversial journalist and ex governor's daughter, Kemi Olunloyo, has made her plans to run for presidency by 2023 known.
Kemi, who was recently released after spending 81 days in prison, made this known to everyone via her Instagram page. According to her, she won't need former president Olusegun Obasanjo to get to the ladder of presidency as against the general belief that every presidential candidate needs him to win.
PAY ATTENTION: Read latest gossip news on Nigeria's #1 news app
She also said no one must touch the oil as she already has a list of people she is going to arrest when she finally becomes the Nigerian president.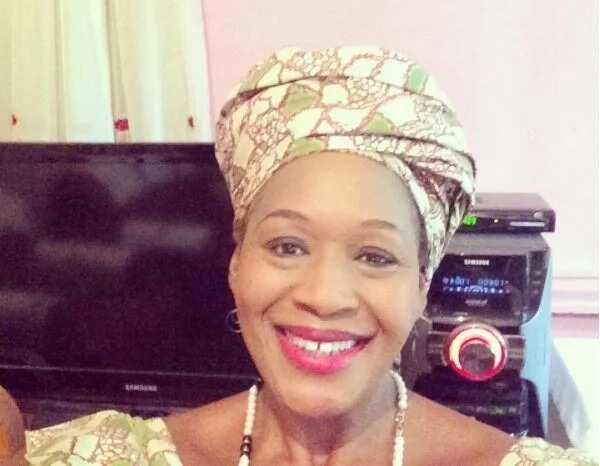 She wrote:
"Every #TDH is now screaming restructuring. I am the only one who can restructure Nigeria when I contest for President in 2023. I have seen what marginalized youth can turn to. Militants, armed robbers, kidnappers, baby traffickers, assassins all under 25yo in #PHMax.
"I made friends with them all. My name over there #MummyK. Read more in my upcoming book #StraightOuttaPHMax. When I become Commander in Chief, nobody and I repeat, nobody touches the OIL and I already have the list of everyone I will be arresting. #PHMax officials are already READY."--Kemi Omololu-Olunloyo July 2nd 2017
"#TDH is my hashtag for Tom, D*ck and Harry. I have a hashtag for everything. I'm Africa's leading female on #SocialMedia. Fall comes before pride.
"SAVE THIS QUOTE AND POST!! YOU WILL NEED IT WHEN I'M CHOOSING MY CABINET MEMBERS. DONALD TRUMP WAS A CARTOON PRESIDENT ON THE SIMPSONS IN 2000. MY FRIEND AND FORMER MP WHO FOUGHT SO HARD AGAINST MY DEPORTATION BUT WAS DECLINED BY PM HARPER, JUSTIN TRUDEAU WAS A 6 MO OLD PRIME MINISTER IN HIS MOM'S ARMS IN FRONT OF US PRESIDENT RICHARD NIXON AT THE WH IN 1971 WHEN NIX TOASTED JUSTIN AS THE FUTURE PM OF CANADA WHEN HIS PARENTS VISITED ON A STATE VISIT.
READ ALSO: How I got married in Port Harcourt prison – Kemi Olunloyo reveals
"OBAMA WAS WATCHING THE #DNC (Democratic national convention) from the lobby of the convention center big screen TV in 2000 as there was no space inside. He would be the speaker in 2004, president 2008 and 2012. ANYONE CAN BE A WORLD LEADER if u have the vision.
"Amala politician/next door neighbor in Molete Lamidi Adedibu & Justice Kayode Eso/next door neighbor in Agodi both said I will be President one day. Both #RIP. A true vision is coming people!
"Nobody has to take me seriously till I reach #AsoRock and I won't need no OBJ. He'll be 186yo then in another life. Go see what FFK called me on my 50th birthday 2014. #TheAmazonOf Nigeria. The photo attached is my 50th birthday interview in the Western Post. Link in the comments later.
"Believe in yourself and I'm Nigeria's next leader after Buhari/Osinbajo exit 2023. I tell the truth and expose everyone. ARRESTS NEXT. #Gbam #TheEnd #girlpower. Have a great week ahead everybody! "
Would you vote for her come 2023?
Source: Legit.ng