Josh Gates wife Hallie Gnatovich biography: age, baby, wedding pictures
Do you like true-to-life stories about beautiful, smart women and their happy marriages? If yes, you will be glad to know several facts about Hallie Gnatovich life. So who is she? Go on reading to find it out!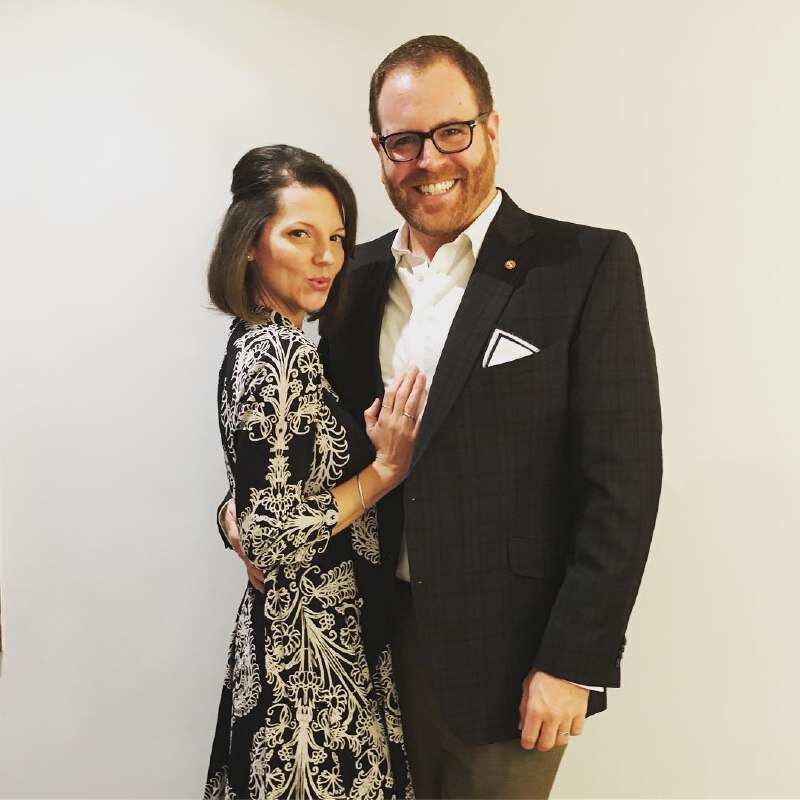 Sometimes we may only know particular personalities due to their famous spouses. However, we do not think that these personalities may perform even more critical and interesting social functions than their starry husbands or wives. Why is it about Hallie Gnatovich? Go on reading to find it out!
Who is Hallie Gnatovich?
More known as Josh Gates wife, the woman leads an exciting life and develops her personality. This lady is a certified therapist. She set up an organisation called Hallie G Therapy, and its members actively and productively help other people. The organisation has a website where the goals and peculiarities of the group work are presented:
Hallie and qualified staff from the firm deal with psychological problems in families; care about LGBTQ couples' and mothers' concerns; help creative people (like actors and writers) and also young people to deal with emotional misbalance.
The specialists provide people with free 30-minutes consultations (However, other sessions at her association cost $125 for 50 minutes).
The association also educates those whose goal is to care about others.
Miss Gnatovich provides moral support through calm talks that help analyse life background, reveal problems and cure disturbances effectively.
Psychology is not the only passion of Hallie Gnatovich. This woman also managed to get some fame as an actress. One could see her in such projects as Archer House (2007) and Destination Truth (2007).
What are the most important facts to know about Hallie Gnatovich biography?
"I graduated from Oberlin College in 2004 and obtained a Masters in Marriage and Family Therapy from Alliant International University. In practice since 2010. My additional training/certification in mindfulness guides much of my current work."
Eventually, she acquired a passion for therapy from her mom, who is also a therapist and works in Boston.
Hallie practices Kundalini yoga, that is believed to boost consciousness and spiritual stability.
The young lady does not maintain an extremely active social network life. However, she is available on Twitter page Hallie G Therapy (read by more than two thousand people) and on Facebook (where she has only about three hundred followers and approximately the same number of likes).
READ ALSO: Sofia Balbi biography: age, height, husband, children
In 2007 she worked as a researcher for Destination Truth and this project brought to her life something more than precious experience.
What is known about Hallie Gnatovich private life?
When we speak about something more than precious experience, we mean love. A great love of the husband of Hallie Gnatovich – Josh Gates. The man is a public personality and is known as an American television presenter, television producer and author. He is, by the way, four years older than his wife (Josh was born on 10 August 1977).
They met at show Destination Truth, and worked together for five years from 2007 to 2012 for the show and eventually fell in love. Hallie Gnatovich and Josh Gates wedding took place on 13 September 2014.
On her Instagram account (with more than two thousand followers) one may see many Hallie Gnatovich wedding pictures. There is even a touching photo of the bride in a long, white V-neck white dress with her laughing father:
On the couple marriage anniversary, Josh created a touching post on his Twitter account accompanied by the wedding photo:
It is worth noticing that the couple looks extremely happy at their wedding pictures! However, it is not the end of the story. There was also a continuation of this beautiful marriage fairytale. Hallie Gnatovich and Josh Gates baby was born on 12 February 2016. It was a boy, and he was named Owen Gates.
The mother had to take a durable break from the work of her life and consecrate herself to the son. After all, she returned to therapy. On her Twitter she commented:
"I took a year-long break from promoting my practice to make a baby. Well, baby's here, and I'm back! Currently accepting new clients."
Currently, the couple has only one child.
Hallie Gnatovich is not just Josh Gates' wife. She is, first of all, a smart woman, who has her passion in life, helps people, and earns her living. Moreover, she continues to develop herself morally and spiritually. She already tried acting, and today plays the role of mother – one of the most responsible roles in the world.
READ ALSO: Nia Renee Hill: top 10 facts about Bill Burr wife
Source: Legit.ng