Mtn tariff plans and their benefits 2017
MTN is one of the biggest mobile carriers in Nigeria and Africa in general. There are various offers suitable for particular users' goals. To understand which of the MTN Nigeria tariff plans is the most convenient for you, check out the benefits they offer.
Recharge your mobile phone instantly with a new service from Legit.ng.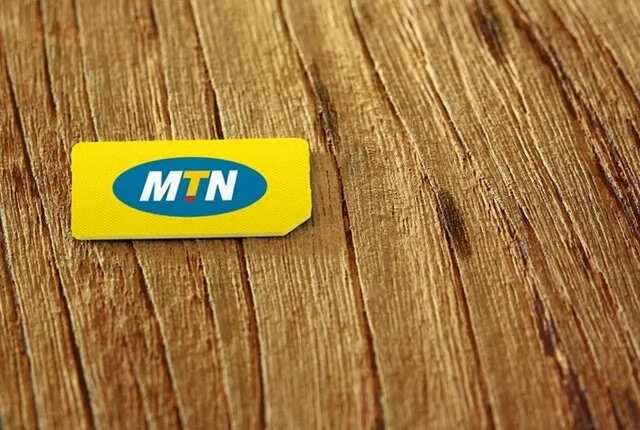 MTN Pulse

One of the most famous tariffs, MTN Pulse is very popular among young people and other smartphone users. It offers cheap calls, multiple data bonuses for recharges and various data bundles for streaming music and browsing the Internet.
Main benefits:
♦ 20 kobo per second for calls to any mobile network in Nigeria. After spending ₦10, calls are 11 kobo per second for the rest of the day.
♦ Only ₦3 for SMS.
♦ Night browsing (from 00.00 to 04.00) for ₦25 each day. To subscribe, send a text 'Night' to a short code 131.
♦ Music+ streaming of music for ₦10 a day. To subscribe, send a text 'M' to a short number 5900.
♦ Weekly data bundle of 500 MB for ₦500. To subscribe, send a text '103' to a short number 131, and you will receive 1 GB for browsing the Web.
♦ Data bonuses for recharging. For ₦100, you get 10 MB, for ₦200 or more, you get 20 MB.
♦ Free first migration to the tariff (if it is not your first migration to Pulse, you will be charged ₦100).
This tariff is perfect for people that like to talk on the phone and surf the Web, especially at night. To migrate to this tariff, send a text '406' to the code 131 or dial *406*1#.
MTN XtraSpecial Postpaid

READ ALSO: Cheapest MTN tariff plan for international calls
This is one of the most convenient MTN tariff plans for people that have to make international calls. However, if you are a prepaid user, to migrate to this tariff, you will have to go to your local MTN service center and fill several moderately complicated forms. List of required forms and documents can be found on the MTN website (mtnonline.com).
Main benefits:
♦ 15 kobo per second for calls all across Nigeria and to 28 foreign countries.
♦ No daily or monthly fees.
To view the list of destinations you can call at the rate of 15 kobo per second, dial *408*2#.
MTN BetaTalk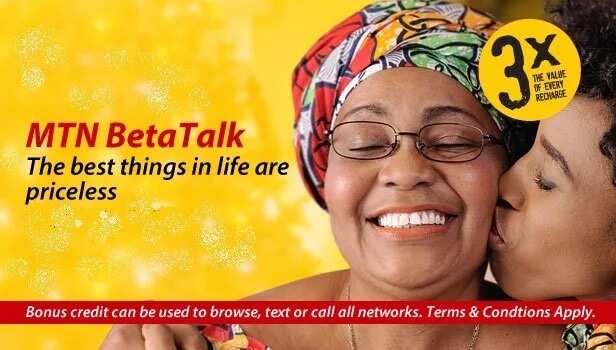 MTN Beta Talk is a tariff that offers you bonuses for recharge. Even though it charges you 42 kobo per second, it rewards you with plenty of airtime to cover that.
Main benefits:
♦ Free migration.
♦ Bonus of 250% airtime for recharge of more than ₦100.
♦ Bonus of 150% airtime for recharge of less than ₦100. To receive the bonus, use the code *555*.
♦ The bonus works on calls and SMS across Nigeria, as well as on PAYG data.
♦ Bonus of 10 MB that lasts a week for every ₦100 recharge.
To migrate to this tariff plan, send a text 'BT' to the short code 131, or dial *123*2*1#.
MTN XtraValue

XtraValue plan consists of several bundles that would be suitable for any user. There are eight XtraTalk bundles and eight XtraData bundles. Choose from XS, S, M, L, XL, XXL, XXXL and XXXXL sizes depending on your needs.
Main benefits:
♦ You can mix and match, order several bundles at once and choose the right one for you. If you select XtraTalk, you will receive more minutes for calls than MB for Internet browsing. If you choose XtraData, you will get more MB than minutes.
♦ Migrate to the XtraValue tariff for free! You only pay for the selected bundle.
♦ Get more than you pay for. For example, if you choose XtraTalk XS, you spend ₦300 and get ₦975 for calls! Every bundle offers you more for less the same.
♦ Enjoy SMS at ₦4.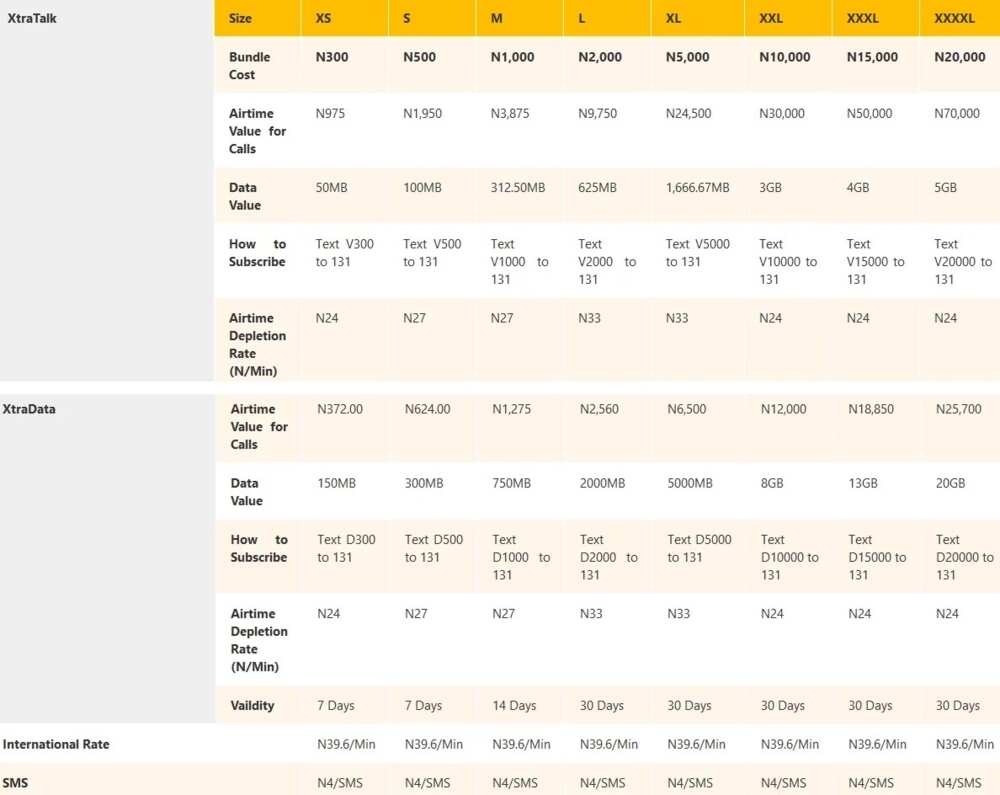 To migrate, select any bundle that fits you, dial *131*2# and choose the one you want. That way, after subscribing to a bundle, you will automatically migrate to the XtraValue plan.
As far as we can tell, MTN Xtra Pro, which was very affordable and convenient, is no longer available. The official MTN website does not have any information on this tariff plan. We have noticed that MTN likes to change up their tariffs rather often, which might cause a lot of confusion. So check their website from time to time to get the latest news on the tariffs.
Have you found the right tariff for you? Will you change your current tariff to another one? Regardless, we hope that this article has been helpful, and that you've found what you've been looking for.
READ ALSO: MTN pulse benefits: Top 10 things you should know
Source: Legit.ng