Meet the man who is just 29 inches tall at 50 years old, stopped growing at age 5 (photos)
- A 50-year-old man who stopped growing at the age of five says he feels blessed
- He said he has become the toast of the village with his stature
A 50-year-old man identified as Basori stopped growing when he was five years old. He was said to have been born like a normal child and had a normal height as a toddler. However, at the age of five, he stopped growing.
Although Basori's family members could not have him examined by the doctor when he stopped growing, they did everything they could to take care of him. Basori who was bullied when he was younger has become the toast of his village and has led many curious people to his tiny village in India.
He lives with Gopi Lal, his elder brother and his wife. "Nobody was able to take him to a doctor. We are poor people, I am a labourer. Where would I take him?" his brother said.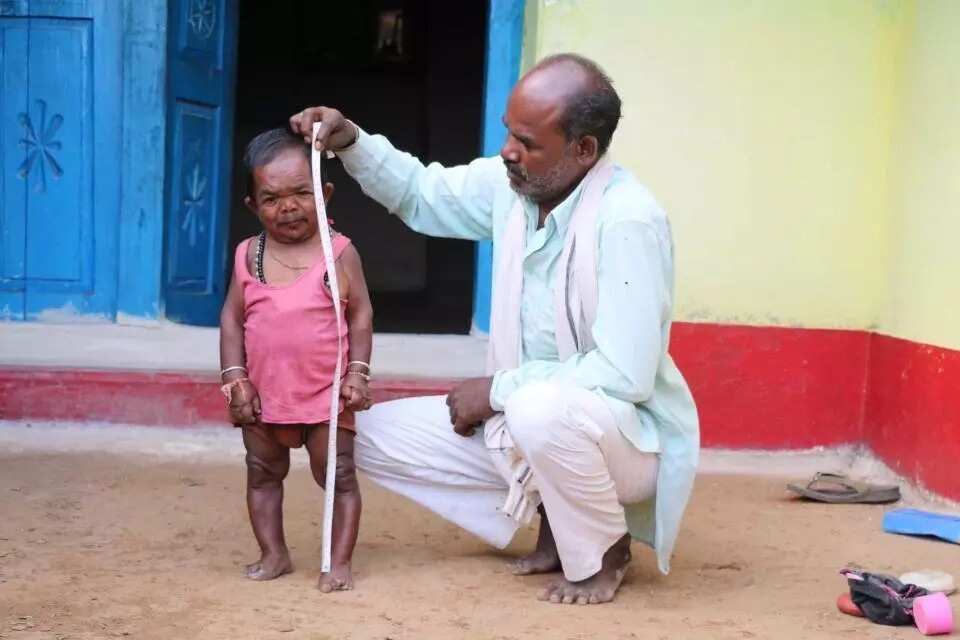 READ ALSO: 48-year-old Nigerian man forcefully pulled out of a train by inspectors in Germany (video)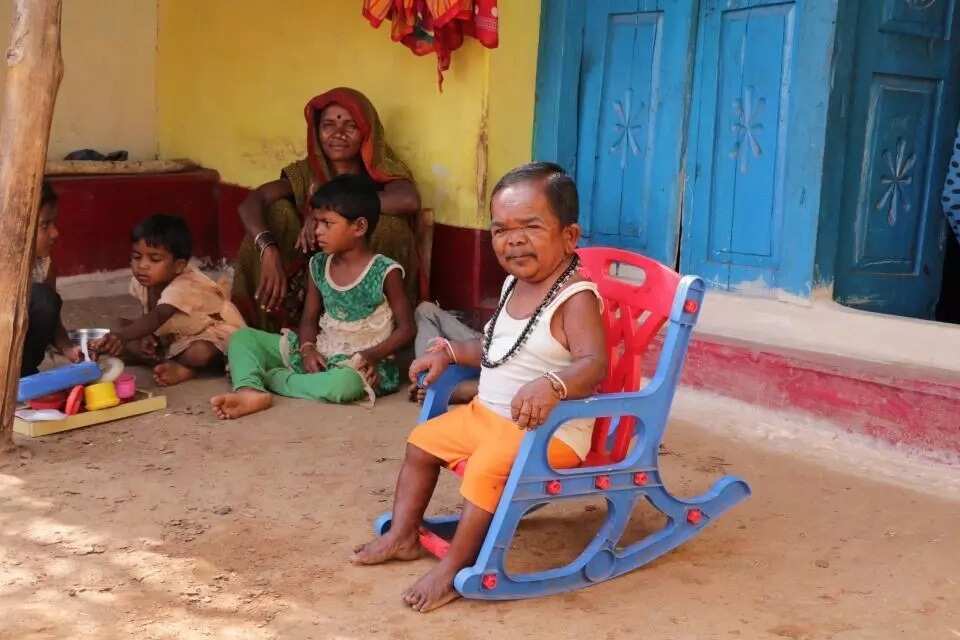 Basori has gone past the days when he was bullied and taunted in his village. "People used to bully me a lot. They used to call me an alien. But that time is gone now. I am the only one who is being loved by the villagers."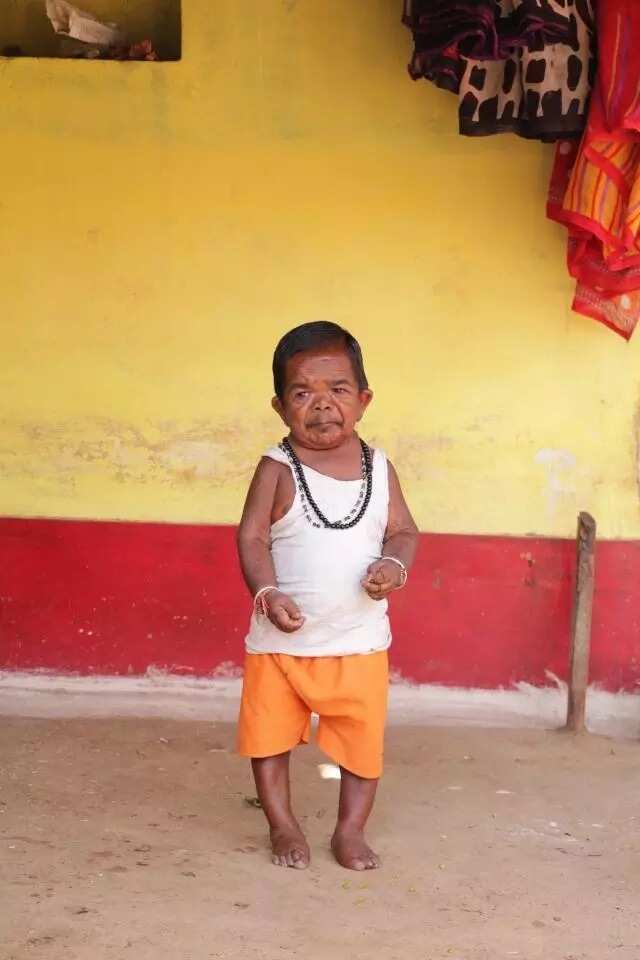 He works in a factory in his village and has become a celebrity because of his unusual height. Despite being small for his age, he did not allow this to get to him as he revealed that he drinks a glass of whiskey every night before going to bed.
His brother on the other hand is of a normal height. He says he feels proud to have him in the family as he had drawn the attention of people from different origins and backgrounds to them.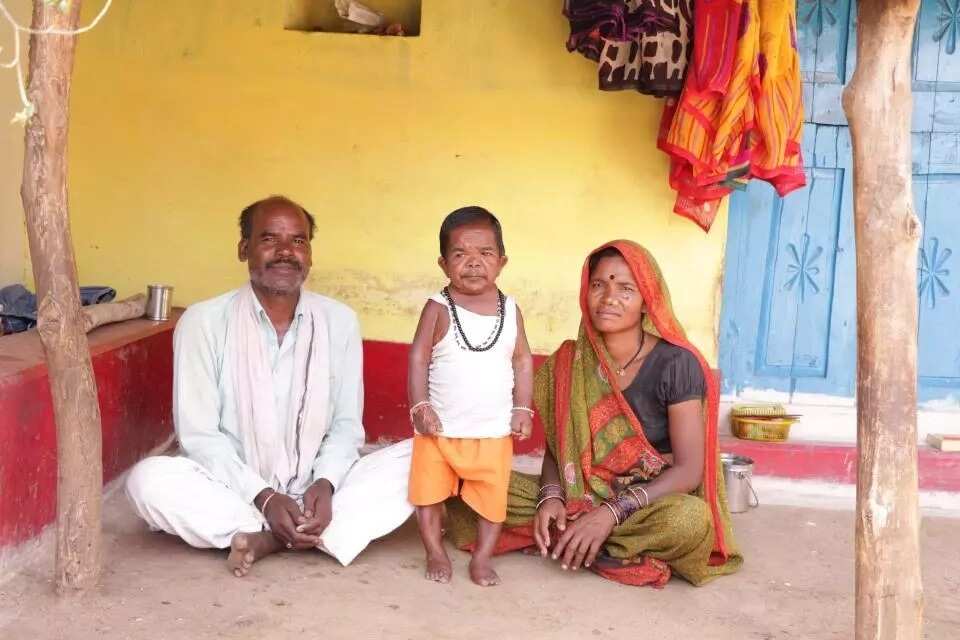 Basori is happy with his unusual stature as he claims to be blessed with it. "I don't have a problem with my height.
"I work, live and sleep like other people. I also eat like normal people.
"Whatever I am is okay. I don't face any problems because of my height."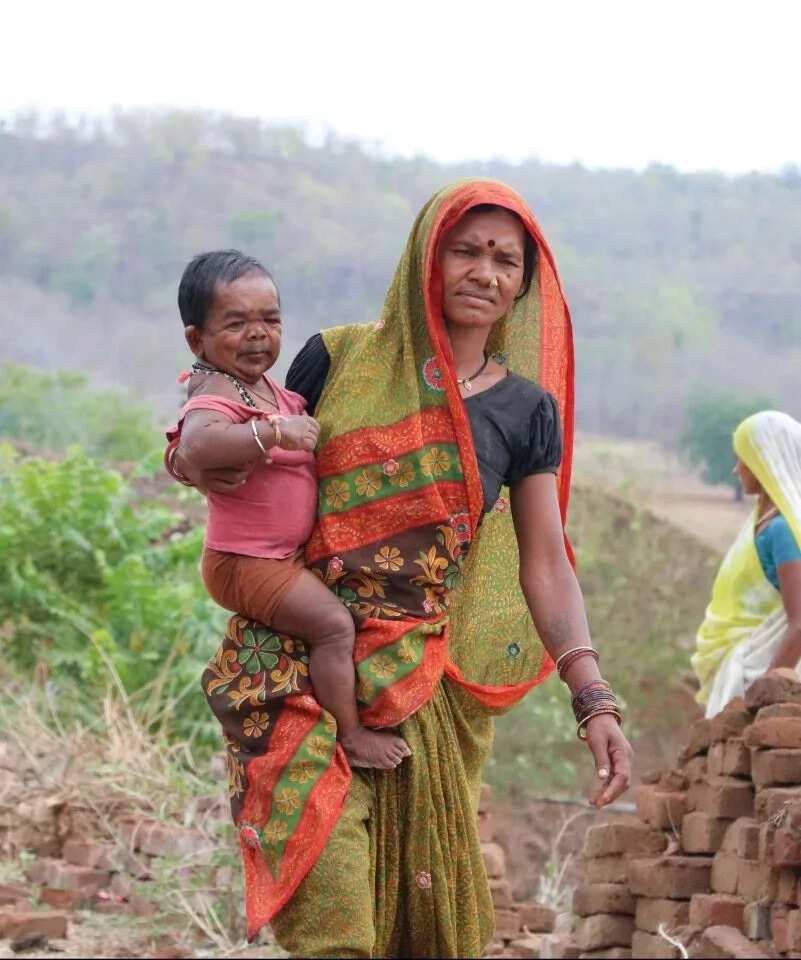 Basori's brother is a labourer. He said the family could not afford to take him to a doctor when he stopped growing.
Basori has grown popular in India as he has been tagged 'the man who never grew up'. Here is the Facebook post made on him by Wishfm Nairobi:
Watch the Legit.ng TV video below to see the family of six with four blind children:
Source: Legit.ng