Thief caught after breaking into church to steal a keyboard
Legit.ng gathered that a thief who broke into a church in Agudama Epie, Bayelsa state, was apprehended and punished after he tried to steal a keyboard.
There's a popular saying that says 'everyday is for the thief and one day is for the owner of the house'.
Such was the case of this thief who was caught after breaking into a church in Agudama, Epie in Bayelsa state, where he had gone to steal a keyboard.
According to the Facebook user who shared the story, the thief was stripped, paraded, flogged in public and also fined N10,000 as punishment.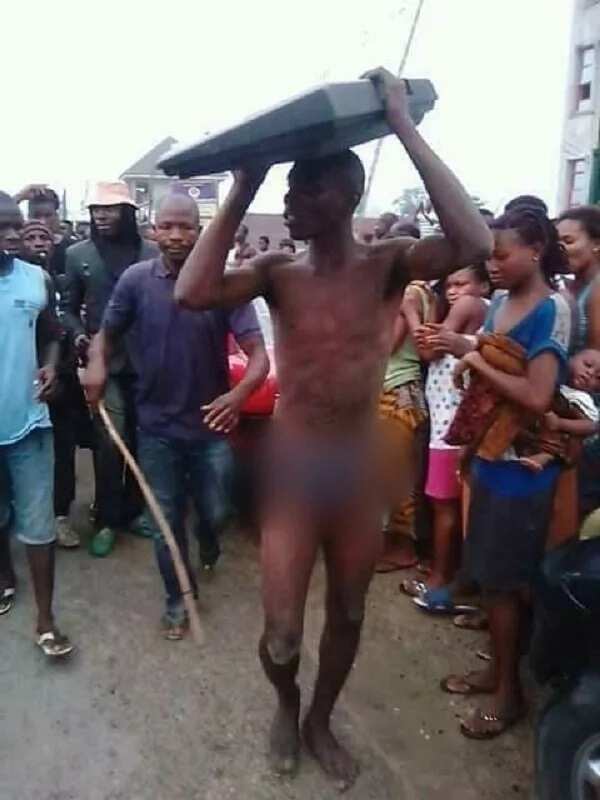 READ ALSO: Pastor makes out with member's wife, allegedly kills him after he caught them
See the post as shared on Facebook below:
"How can a youth, without the fear of God, go inside the church to steal the church keyboard? Anyway, this is what happens in my community when you are caught in the act of stealing.
*You will be paraded naked on the major road with the item you stole
*You will be flogged publicly, 39 stroke
*A fine of #10,000
*Then you are handed over to the police.
Agudama Youth Movement (AYM)
The youth of Agudama epie are indeed tremendous towards the security of the community, now the people living in the community can now rest and sleep peacefully without any fear, as the youth carry out there proposed duties.
This young man was caught stealing a keyboard, what a pity CONTRAVENING SECTION 36 SUBSECTION 12 PARAGRAPH 1 PAGE 39 AS AMENDED 4th MARCH 2011 OF THE FEDERAL REPUBLIC OF NIGERIA as the law of the community has befallen him.
Nice work from my President and the entire youth...TOGETHERNESS BREEDS SUCCESS AND UNITY..."
PAY ATTENTION: Get all the latest gossips on NAIJ Gossip App
See more pictures below: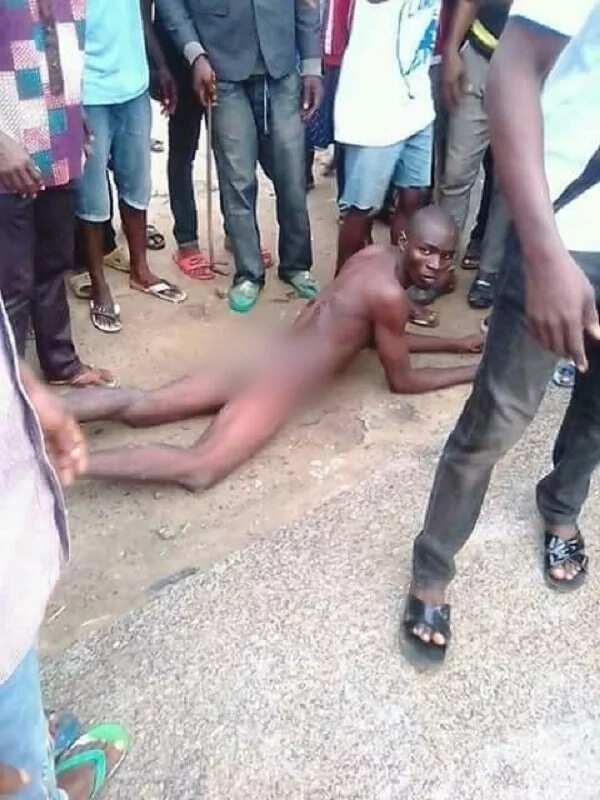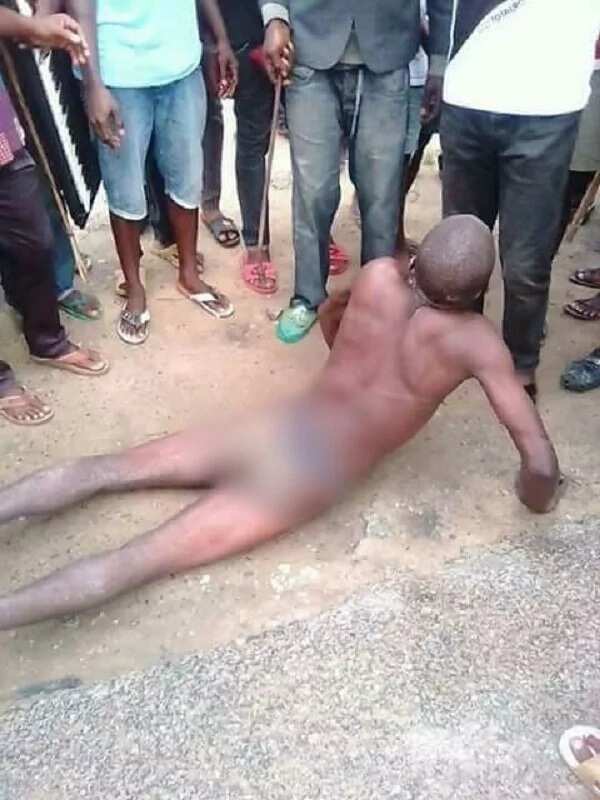 Na wa o!
Meanwhile, see how Nigerians want looters of public funds to be punished:
Source: Legit.ng