Kcee denies E Money's wealth is from illegal activities, says he is a hard worker
- If you've ever wondered how E Money became rich, you are not alone
- Kcee his brother has finally disclosed his secret
- Stressing that nothing illegal is the source of his kid brother's wealth
Kcee may be the more popular person in the family but his younger brother E Money is well known too. Not for music, but because of his apparent wealth.
Popular musician Kcee also helps propel E Money's fame with the way he often screams his name on almost all his songs.
But how did E Money become so wealthy? Many have alluded this to illegal activities such as dr*ugs or financial fraud. Kcee finally revealed the source of his brother's wealth in a recent interview.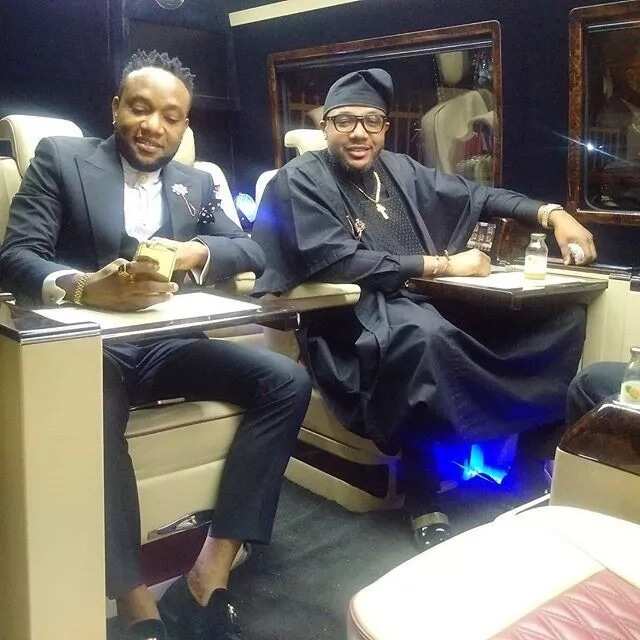 READ ALSO: Actor Emeka Ibeh thrown out of Lagos apartment over 5 years unpaid rent
"My brother is not into dr*gs or anything illegal. We are from a Christian home and we are very careful with our lifestyle and what we do. Our only weakness is that we show off. We like the good life. My brother is a hard worker.
For about 17 years, people have been saying that we do dr*gs or 419 but why have we never been caught? Why haven't we made a mistake? Why hasn't someone come to expose us? When we had issues with some of our team members that left recently, a lot of people were waiting to hear that we were into illegality but they did not say that.
My brother is a hard worker who is into clearing and forwarding, oil business, real estate, etc. He started from the scratch. He used to be my manager when I was with Presh (his former group member) but he left to start his own business. It is just the grace of God.
When I was playing football, I was doing very well. I started with football and the first time I traveled out of this country, it was through football. I never saw music coming and it was something I did by the side. My brother and I laugh whenever people make statement like that. He does not do anything negative. If not, people would have come out to expose it. I am sorry but no one can make us change our lifestyle because it is in our DNA," he told Punch.
Iyanya recently told NAIJ TV how Kcee helped him become a superstar. Watch him below:
PAY ATTENTION: Install our latest app for Android and read the best news about Nigeria
Source: Legit.ng