Top 12 ways to identify Pharisees in your church
Editors: Most people go to church to see if they can get some meeting with God and feel his presence via human instruments,. however there are some persons who make church seem like a less welcoming place with their holier than thou attitude. In this brief write-up, Chiwendu Uzuonu gives us tips on how to identify those who make church a less welcoming place, so we can stay away from them and so they can also amend their ways.
There are 12 major ways to identify pharisees in your church below are their characteristics.
1. They go to work early but come to church late.
2. They beg their boss when they err but threaten to leave church whenever there is a misunderstanding.
3. They work hard to be promoted at work but treat the work of God with levity.
4. They pay all their dues in the workplace but refuse to pay tithe in the church.
5. They buy costly things for their boss to get favour but can't even buy airtime for their pastor.
6. When they are not going to be in the office, they take permission ahead from their superior; but expect pastor and elders to pay them visits when they miss church without notice.
READ ALSO: 6 great things many Christians do, but will not qualify them for heaven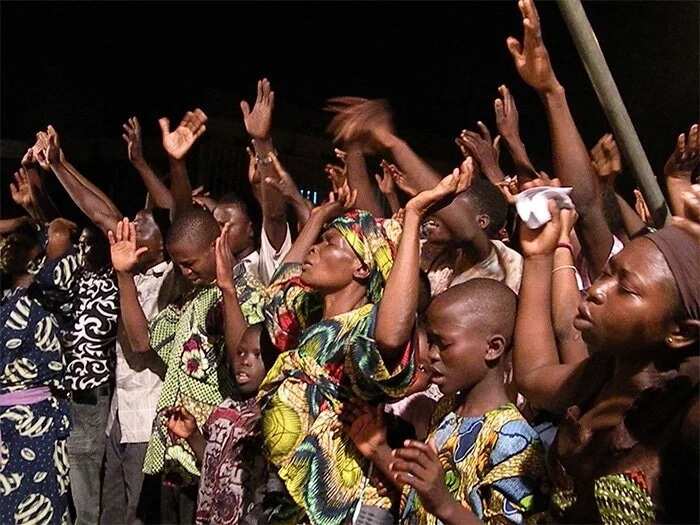 7. They fear and respect their boss than their pastor and even sometimes more than God.
8. When they are sick they manage to go to work but they cannot manage to come to the church.
9. They take official query serious but handle divine rebuke with disdain.
PAY ATTENTION: Install our latest app for Android, read best news on Nigeria's #1 news app
10. They tolerate their colleagues in the workplace but cannot tolerate the brethren.
11. They turn off their phones at workplace, but use calls to distract other worshipers in Church.
12. They can work overtime in the office but get offended at the pastor if he's not closing at the stipulated time.
QUESTION:
1.Is there any in your church?
Share what they look like.
Let's keep praying for the body of Christ. Thank you
Below is a video in which Legit.ng visited Evans the kidnapper's house and asked Niherians how best should Evans be punished.
Source: Legit.ng