Boko Haram attack kills 3, injures many others in Nigeria-Cameroon border
- The attack was carried out by a female bomber and this led to the death of three while others sustained injury
- Cameroon and Nigeria have constantly faced attacks from Boko Haram
A three-year-old child is among the latest casualties recorded from an attack on Limani, a border community between Nigeria and Cameroon in the night of Thursday, 15.
Chief Bisong Etahoben announced the saddening incident through his Twitter account saying: "3-year-old infant killed, 3 individuals seriously wounded and four others with light injuries after last night su*cide bomb attack in Limani."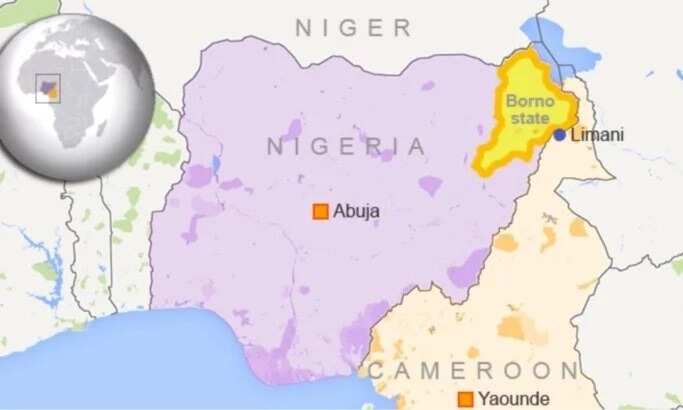 His claim was confirmed in a report by The Guardian which put the figure of the dead at three and disclosing that the attack was carried out by a female bomber.
The report said the female bomber blew herself up behind a school in the town.
Like Nigeria, Cameroon has been facing attacks from the Boko Haram terrorists.
Legit.ng recently reported that two Boko Haram bombers who attacked the city ended up getting killed in their own explosion while another one was shot dead by the army.
Cameroon based investigative journalist, Bisong Etahoben, announced the attack in a tweet he made on Tuesday morning.
Watch this video of some children narrating their experience about Boko Haram attacks:
Source: Legit.ng