OPINION: Read real reasons Arewa Consultative Forum gave Igbo 3 months quit notice
Editor's note: There have been mixed reactions from Nigerians both locally and international since Arewa Youth Consultative Forum issued three months quit notice to Igbos in the north.
In a message sent to Legit.ng, a Facebook user, Egwi U. Kelvin analyses the real reasons Arewa Consultative Assembly issued three months quit notice to Igbos in the region.
The Yoruba, Hausas, and Igbos inclusive understand that Igbo-Biafrans have properties outside their land (If Nigeria is actually for all, why should there always be the word - our land, your land, their land)). So they want to instill fear into the Igbos over there.
One of the purposes of the threat is to make the Igbos living in the North to strongly begin to persuade IPOB to drop the Agitation for a Biafran Nation (they see IPOB as youth and now Arewas youth - it will be tagged Youth vs youth).
READ ALSO: I may be arrested soon, prison is built for people not animals - Dino Melaye cries out
Another purpose is to show to the Igbos that they are still in control of power in Nigeria (note when the North mention Igbo, they also refer to their neighbours (the Rivers, Akwaibom, Crosrivers, Bayelsa, Deltan etc).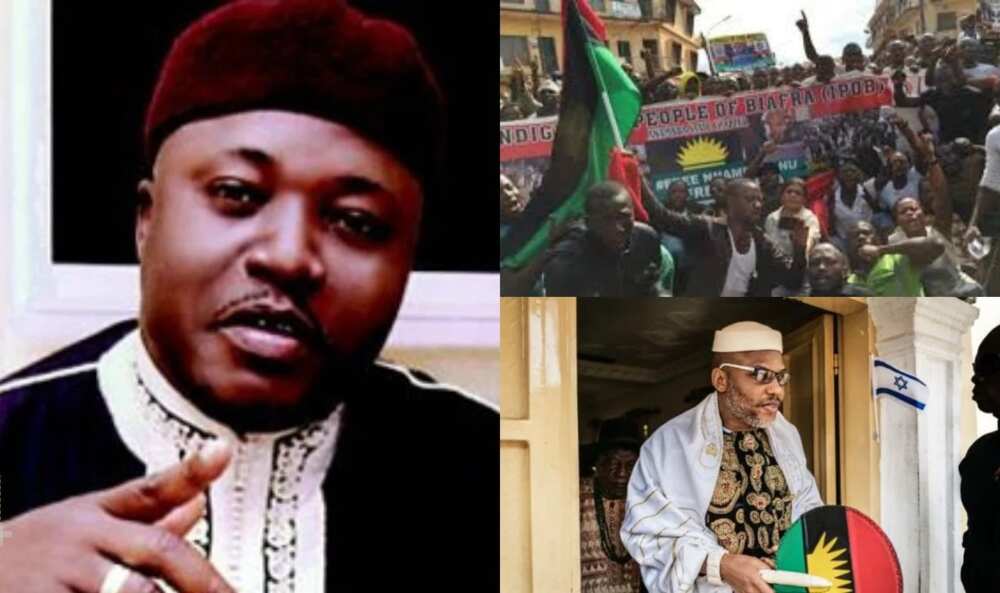 Thirdly, to change focus of what is happening, nobody is talking about Bokoharam, Buhari's health. This is what my friend Okai Ejigbo call distraction.
My candid advice is that there should be a round table discussion, International Community should organise that not making political speech (such as preaching tolerance etc), Southeast governor came out to say Igbos should go about their normal business, the next comment that will come from their mouth when there is loss of life is that we condemn in totality the unholy incident and it ends there, till another one occurs?
PAY ATTENTION: Read the news on Nigeria's #1 news app
I use this medium to call on all youth to shun sentiment at all levels.
Legit.ng had reported that a group named, the Coalition of Northern Youths (CNY) on Tuesday, June 6, issued a statement ordering Igbo people in the north to vacate Northern Nigeria within 3 months.
The views expressed in this article are the author's own and do not necessarily represent the editorial policy of Legit.ng.
Your own opinion articles are welcome at info@corp.legit.ng — drop an email telling us what you want to write about and why. More details in Legit.ng's step-by-step guide for guest contributors
We're ready to trade your news for our money: submit news and photo reports from your area using our Citizen Journalism App.
Contact us if you have any feedback, suggestions, complaints or compliments. We are also available on Facebook and Twitter. Subscribe to Legit.ng Opinion page!
Watch a Legit.ng TV video below about whether Biafra will now become a reality with the release of Nnamdi Kanu:
Source: Legit.ng