Nigerian elected chairman Negotiations Forum Continental Free Trade Area
- Nigerians keep making Nigeria proud all over the world with their achievements
- One of such Nigerian is Ambassador Chiedu Osakwe
- Osakwe has been elected chairman of the Negotiating Forum for the Continental Free Trade Area (CFTA) for Africa
Ambassador Chiedu Osakwe has been elected chairman of the Negotiating Forum for the Continental Free Trade Area (CFTA) for Africa.
Ms Constance Ikokwu, strategy and communications adviser to the minister of industry, trade and investment, Dr Okechukwu Enelamah said this in a statement issued in Abuja on Wednesday, June 7, the News Agency of Nigeria (NAN) reports.
Ikokwu said that Osakwe was elected chairman of the 54-member negotiating forum in Niamey, Niger, on June 5, during the 6th cycle of the negotiations for the CFTA.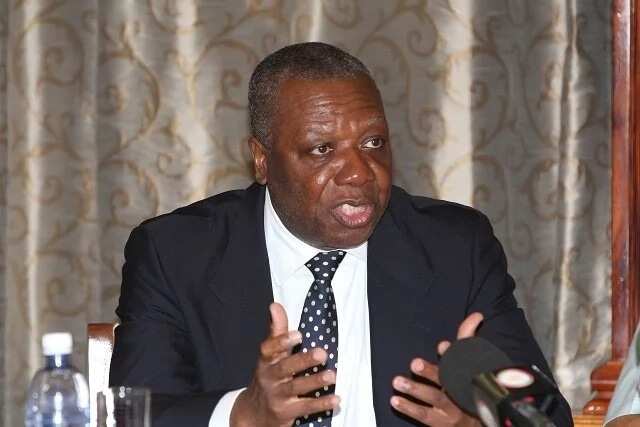 PAY ATTENTION: Read the news on Nigeria's #1 news app
She listed other members of the bureau to include first vice chairman (Swaziland); second vice chairman (Ethiopia); third vice chairman (Chad); and rapporteur (Algeria).
According to her, this puts Nigeria at the forefront of the negotiations, where it is expected to show leadership and work with the bureau to drive the CFTA to conclusion.
Ikokwu quoted Osakwe as saying after the election "we have a duty to deliver on an integrated market for goods and services in Africa and, as a consequence, generate a radical boost for intra-African trade.
"The responsibility we have is a major challenge and at the same time a unique opportunity to contribute to growth, job creation and poverty reduction in Africa.
"Concluding the CFTA is of necessity, for improving intra-African trade as part of a broader response to a global economy in rapid and uncertain change.
"Nigeria is grateful for this honor to serve and lead''.
She said that the African Union (AU) had set a deadline of December 2017 for adoption of the CFTA.
Ikokwu added that nevertheless, it was believed that adoption would depend on how much progress was made by the end of the year.
"When concluded, the CFTA will enhance the movement of goods and services, boost trade facilitation and support the Presidential Initiative on the Ease of Doing Business within the 54-member block of the continent,'' she added.
Ikokwu said that Osakwe was presently the trade adviser to Enelamah, chief negotiator for Nigeria and provides technical advise on trade policy and structural reforms to the Economic Management Team (EMT). (NAN)
READ ALSO: FG reacts to quit notice issued by Arewa youths to Igbos
Legit.ng had reported recently that Osakwe was one of the board members of the Nigerian Industrial Policy and Competitiveness Advisory Council.
The 36-member council which will be chaired by Acting President Yemi Osinbajo was inaugurated last week.
Watch the Legit.ng TV report below of Osinbajo flagging off the Lagos-Ibadan railway project in Lagos.
Source: Legit.ng